New Nike NFL Uniforms: How New Jerseys Will Impact 2012 Season
April 3, 2012

In 2012, several NFL teams are going to look different in more ways than one.
Not only will they have new players in key positions, these teams will also be sporting new uniforms courtesy of Nike. 
Changing jerseys may not seem like a huge deal, but it actually is.
Reebok had been in charge since 2002, but after 10 years, the NFL is ready for a makeover, which will have a strong impact on the 2012 season. 
Money 
Fans love to wear the jerseys of their favorite players, along with any T-shirt, sweatshirt, hoodie, pants, etc. that has the logo of their favorite team on it. 
We love to support our teams, and owning the official items makes everything authentic and that much sweeter when he root for our teams. 
With the changes, loads of fans will rush to get all the new stuff, which will result in a ton of money for the NFL.
People love Nike, and the fans are going to want the swoosh on all their NFL gear. More money helps the sport as a whole, and that's what's about to happen.  
Pumped Players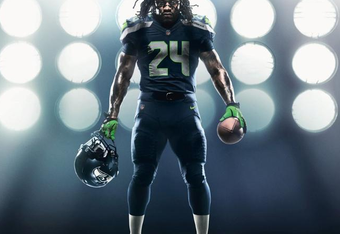 We see it in college football, and soon we will see it in the pros. 
New-look jerseys that actually look great will amp up the players for the coming season. They'll be stoked to be on the field in something new, looking good while they perform at the highest of levels. 
Some of the excitement might die down during the summer, but once the season comes, all of it will come back in an instant. 
Players will put the new jerseys on and be ready to rock in their new digs, which will result in better play.
Plus, these jerseys are supposed to be enhanced for better game play, making the player lighter and harder to tackle. That alone should be enough to excite the players, but the flashy looks will help as well.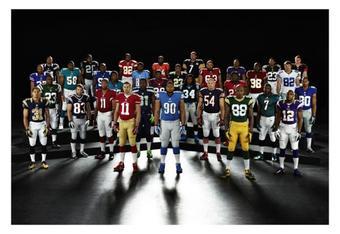 Enthusiastic Fans 
In the season opener, if you happen to be in the stands to watch your favorite NFL team, the moment you see them run onto the field with the new jersey, you're going to go insane. 
Sure, some folks may not like the uniforms a whole lot, but they're still going to cheer loudly for their team. 
Fans are always enthusiastic, but with new uniforms, expect even more craziness to ensue.
Actually seeing them on the players in person as opposed to photos on the Internet will result in screaming heads all year long, which in turn will intensify the home-field advantage for teams.