Dear Major League Baseball: Welcome Home (A Love Letter)
April 3, 2012
Ezra Shaw/Getty Images
Hey you, 
I heard you were back in town this week. Word is you've been on Spring Break or something for over a month. Did you go to Arizona or Florida this year? I hear both are nice. 
Look, I don't really know how to say this to you, so I thought I should write it out and hope you read it to understand where I am coming from. I've written and re-written this letter a million times since October. Shoot, it feels like I write the same damn letter to you every year. 
I love you. 
There, I said it. I love you. I love everything about you. I love the way you look on a sunny day. I love the way you smell. I love the way simple things like a brisk wind or light drizzle can change everything about you. 
Mostly, I love how you make me feel, like I can just relax with you for a few hours and nothing else matters in the entire world. 
I love that we can go out every night and have absolutely no clue what's going to happen (or what time we will get home). The summers we've spent together have been the best times in my entire life. I wouldn't be who I am without them—without you.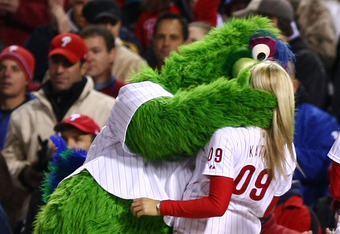 Chris McGrath/Getty Images
I've missed you so much. 
I know things got pretty crazy at the end. Beer and champagne were spraying everywhere, and people in goggles were celebrating. Me? I felt more sadness than anything. It wasn't even Halloween, and we were already having a going-away party for you. It just didn't feel right for you to leave so suddenly. 
Things were great between us. Every night was fun and entertaining. The deeper we got into things and the more serious things got last year, the more fun I was having. And it felt like it would never stop.
Then, in a flash, you were gone.
I'm sure you heard the rumors about me. What was I supposed to do? You disappeared for three-and-a-half months! You missed Thanksgiving with the family. You missed the holidays—again. I hung all your ornaments on the tree, and I did my best to pretend I didn't miss you so much, but it was a struggle. I had to find something to replace you.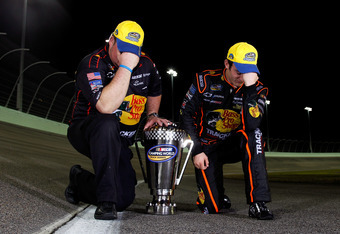 Chris Graythen/Getty Images
Please believe me. You didn't tell me where you were. I had no choice but to go on without you. But I never stopped thinking about you, I swear.
Things got confusing this past winter, I admit. There was so much drama and intrigue and—and mania. If you see a picture of me and it looks like I'm kneeling and praying, everyone was doing it. It was just a joke, you know?
I'm not sure if you know. 
I'm not exactly proud of my wandering eye, but you left me no choice. You just disappeared for months, and I needed something to keep my mind off you. It wasn't anything serious, I promise. 
Come to think of it, you should probably be apologizing to me. I didn't hear from you for months, and then you suddenly surface right around Valentine's Day a thousand miles away, basking in the sun while I'm stuck up here freezing through the rest of winter. I heard somewhere you told people you needed to work on some things and "get loose" before coming home. Please tell me that doesn't mean what I think it means.
I'm sorry if I sound jealous. This has been a really confusing time, and I'm just nervous that things won't be the same. I heard about some of the changes you plan to make this year. I can't say I love all the ideas, but I'm willing to give it a shot if you think its for the best in the long run.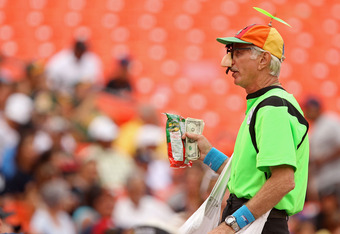 Mike Ehrmann/Getty Images
I just want you back. It hasn't been the same without you, and I know you are coming back this week, and I'm just so excited and nervous that I find myself rambling here.
Will you call me when you get settled? Maybe we can go to the park and grab a hot dog or a bag of peanuts or Cracker Jacks? I know you love Cracker Jacks.
I need you back. I've been sitting around listening to old Abbott & Costello shows and John Fogarty songs just waiting for you to come home. John Fogarty songs! 
That's how excited I am to have you back.
That's how much I love you, baseball.