40 MLB Players Whose Futures Depend Entirely on 2012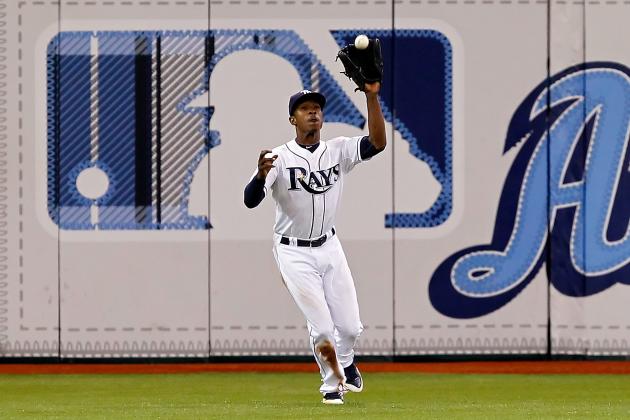 J. Meric/Getty Images

In baseball, MLB teams have control over their prospects for quite a few years, but by the time they reach their peak, they hit free agency. When star players hit a contract year, all eyes are on them.
Sure, some get re-signed to long-term deals beforehand, like Joey Votto and Matt Cain just did. The rest know that 2012 is a make-or-break year for them. The same is true of those recovering from significant injuries or those getting one last chance to prove themselves.
There are 40 players in the major leagues who need to have a great 2012 to prove themselves. For some, a breakout season could mean a big payday.
Begin Slideshow

»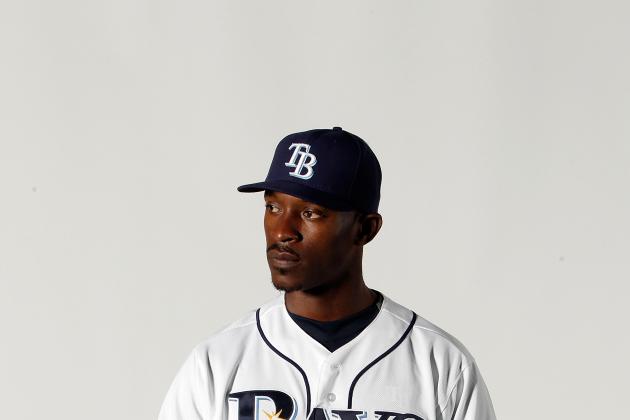 Jonathan Ferrey/Getty Images

B.J. Upton has always been considered a great natural talent, but his execution has not been completely there. He has some nice stats, but a career .257 batting average is his greatest weakness.
He will be a free agent after this season, and if he can trim his strikeouts and raise his hits, then he could be in line for a huge contract. Even if he doesn't, he could still get a good one, which actually makes him luckier than most others on the list.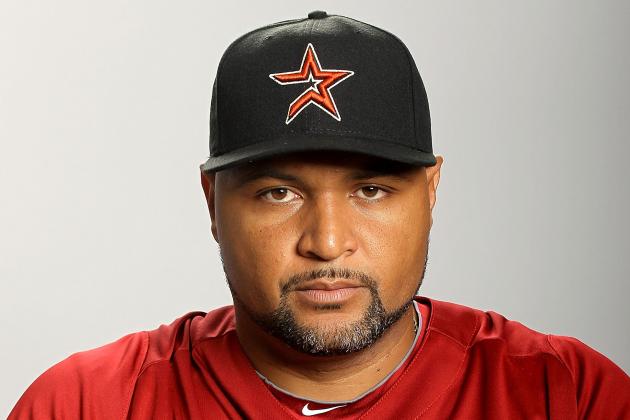 Matthew Stockman/Getty Images

Carlos Lee is a free agent this coming season as well, but he has already made his big payday, and that's not what he's out to get. He's out to prove he can still play.
He can still hit decently enough, but can he remain in the outfield, or will he have to play first base full-time? That question will be answered this season, and it will greatly affect the type of interest he gets, as there's always old first baseman who have power waiting for contracts.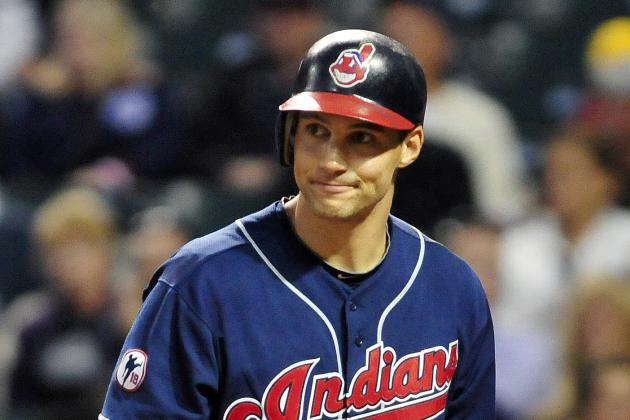 Jason Miller/Getty Images

Grady Sizemore was given one last chance by the Cleveland Indians when they gave him a one-year, incentive-laden deal, and he is already injured before the season even started.
If he remains injured most or all of this season, then those offers that may have been there last year are certainly not going to be there anymore. This may be it for Sizemore.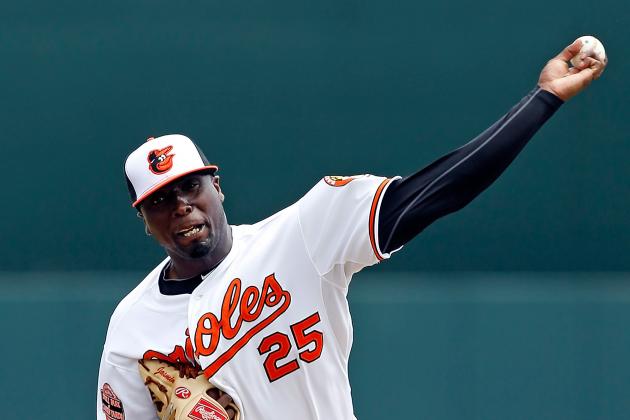 J. Meric/Getty Images

Dontrelle Willis has not been even close to effective since leaving the Florida Marlins, but teams continue to give him shots. He now has a minor league deal with the Baltimore Orioles.
If Willis cannot even make the Orioles' rotation, let alone pitch remotely well, then he will be out of chances to redeem himself. We might not see the D-Train don another major league uniform.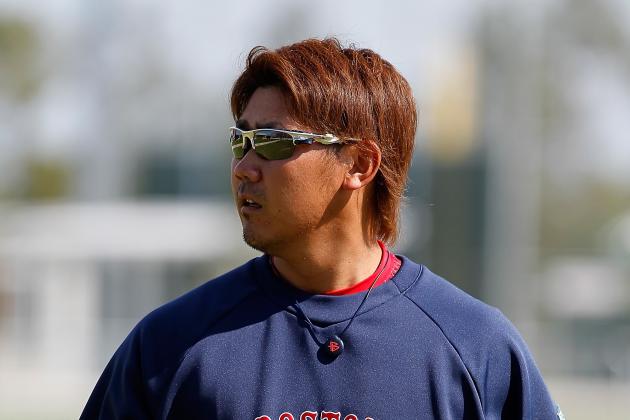 J. Meric/Getty Images

Daisuke Matsuzaka is still recovering from Tommy John surgery, but even if he weren't injured, 2012 would be his last chance, as his career for the Boston Red Sox has completely fallen apart.
If he can't have an effective second half in 2012, then it's likely he either returns to Japan or ends up in the back end of a rotation.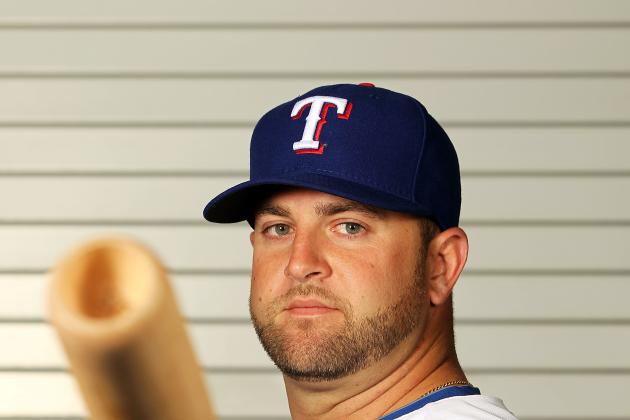 Jamie Squire/Getty Images

Mike Napoli had a great year for the Texas Rangers as a catcher and first baseman last year, and he is looking for repeat success in 2012.
What makes this big is that Napoli is a free agent after this season, and a great year could easily put him at the top of the catching free-agent market, putting him in line for a big payday.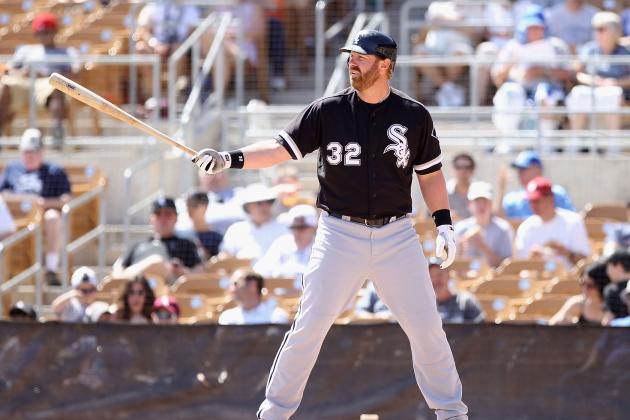 Christian Petersen/Getty Images

Unlike most on this list, Adam Dunn isn't fighting for a contract (he scored a big one last year) or a spot on a roster (thanks to said contract). Instead, he's fighting for respectability.
Almost breaking the record for worst modern batting average is embarrassing, and Dunn needs to bounce back a lot quicker than others would after a bad year. Then again, with the year he had, a .200 average counts as bouncing back.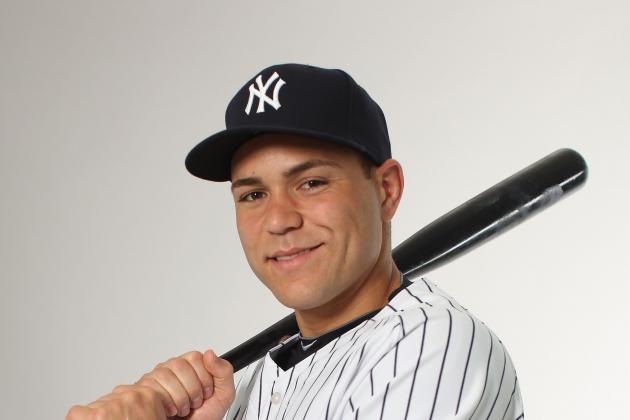 Nick Laham/Getty Images

Technically, Russell Martin should be a free agent after this season, and the Yankees might need to keep him around. He has to prove, however, that he's worth the kind of money the Bronx Bombers typically shell out.
His power came back last season, but Martin's issue is that his batting average continues to drop. Catchers with .230 batting averages don't get the big bucks—they end up as defensive-priority backups.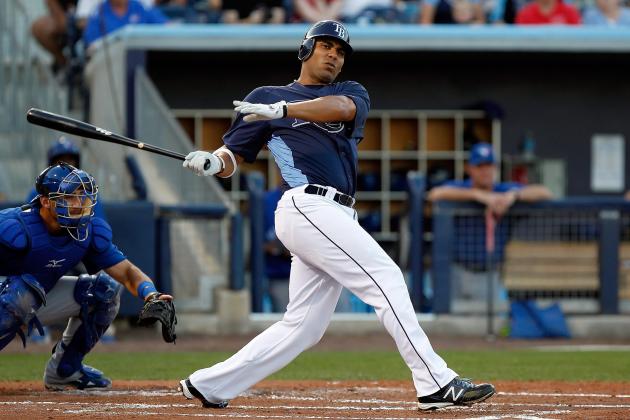 J. Meric/Getty Images

Every year, Carlos Pena plays well enough to score a contract, but unfortunately for him, that contract is never more than a year long.
If he wants anything remotely long-term, he'll need to step up. He's a fairly decent hitter with a lot of pop, but those one-year, $7 million-plus deals will dry up soon.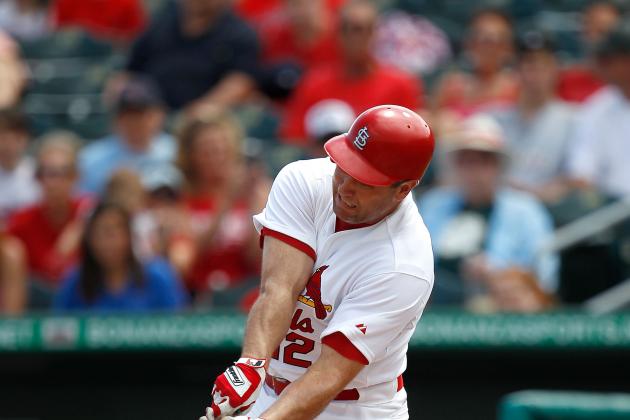 Sarah Glenn/Getty Images

Another outfielder converted to a first baseman, Lance Berkman's position change is more to help out the team rather than due to diminishing skills. Ideally, teams will believe that is the case when he enters free agency for 2013.
Berkman will be 37 when free agency hits, but if he can hit well then he should be able to find a great place to wrap up his days. If he has a bad year, though, the end could come sooner then he thinks.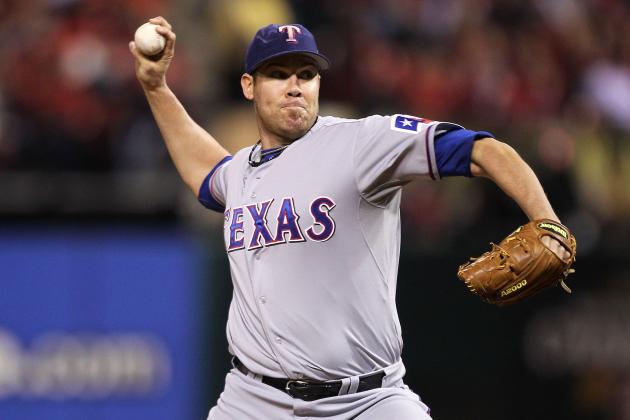 Ezra Shaw/Getty Images

Many players from the Texas Rangers will be eligible for free agency this coming offseason. We already saw one in Mike Napoli , and next on the list is Colby Lewis.
Since he has become a quality pitcher only recently, he has yet to really be paid despite his age. If he can help lead the Rangers to another great season, then almost assuredly be paid top dollar. If not, he will still earn a decent paycheck.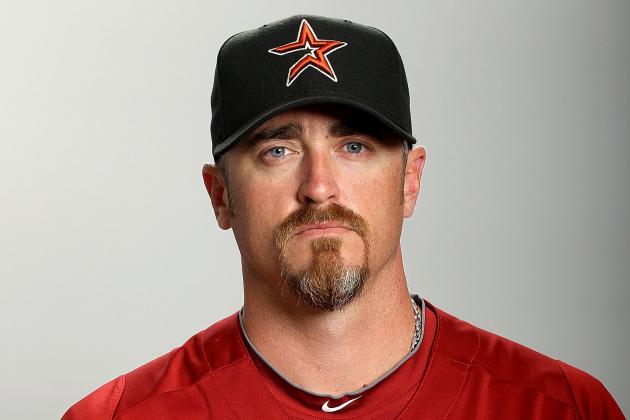 Matthew Stockman/Getty Images

Brett Myers was a workhorse pitcher the past couple of seasons for the Houston Astros, and had that netted him a huge payday in 2013, it would have been something.
Now he's the team's closer, and in a deep market he needs to be good at it, and fast. If not, teams will shy away from in free agency.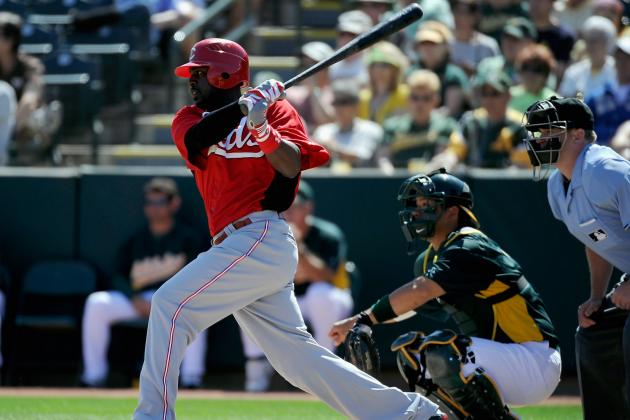 Kevork Djansezian/Getty Images

Brandon Phillips has been a steady force with the Cincinnati Reds, and with the massive contract Joey Votto signed, the prospect of him leaving becomes very real.
If Phillips has a career year, then he would be in line for a top free-agent billing, since he has the stats to back it up. But as a result of being underrated, he may not get a massive deal. Then again, Matt Cain proved the underrated can get huge contracts.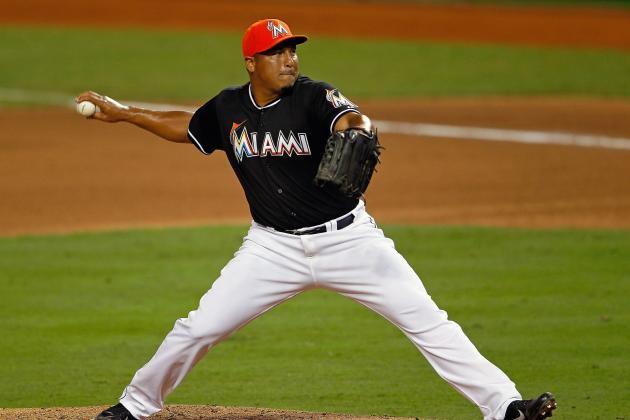 Mike Ehrmann/Getty Images

Carlos Zambrano seemed to turn into a clubhouse cancer this past season, but now he's able to get a second chance thanks to a fresh change of scenery with the Miami Marlins.
He can pitch consistently well, but he needs to embrace the new surroundings and keep any issues in check. If he does that, then he will either do well in free agency, or perhaps the Marlins will keep him for the long haul.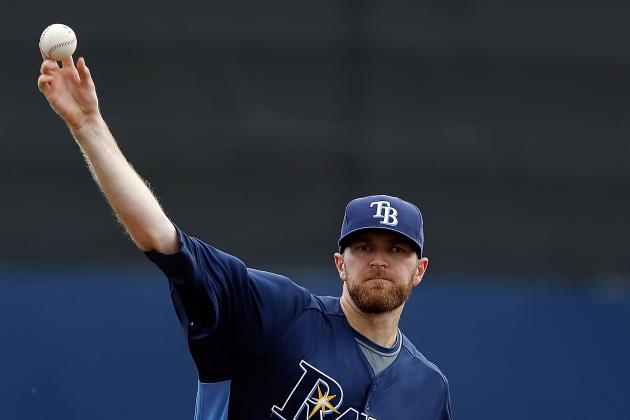 J. Meric/Getty Images

Wade Davis will not be a free agent for a long time yet, but 2012 already looks to be a pivotal year for him. He was in a tight battle for his spot in the rotation and lost to Jeff Niemann.
Davis needs to find a way to battle back into the rotation, or else he will be stuck in the bullpen, making him far less valuable once he does hit free agency down the road.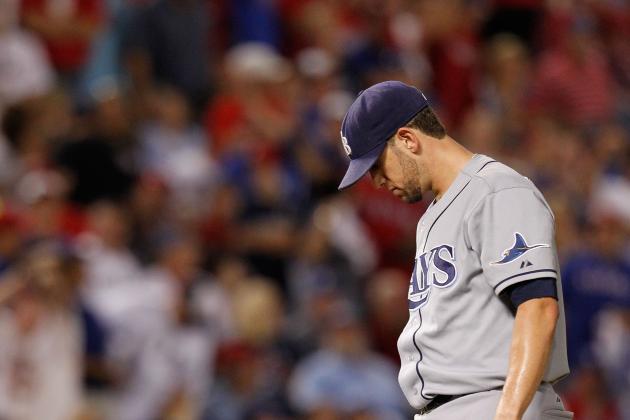 Tom Pennington/Getty Images

Speaking of Rays starting pitchers, James Shields had his career year one year too early. He had an amazing 2011 and will be a free agent in 2013.
I doubt that he'll repeat his performance, but he at least needs to put up something nearly as good to cash in a good payday. Teams will still bite on his 2011 numbers, but the offers will be far smaller.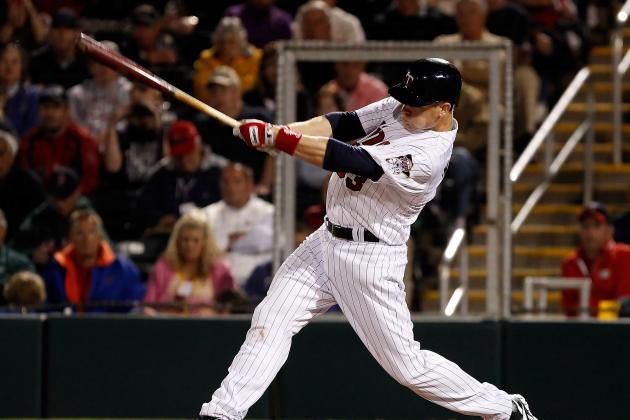 J. Meric/Getty Images

Justin Morneau still has two years left on his deal, but really, the pivotal year for him is this one. He's had post-concussion symptoms for a long time, and his bad 2011 numbers show that he needs to put that behind him to be effective.
He doesn't need to put up MVP numbers, but he needs to be back to the Justin Morneau we once knew, both for the Twins' sake and his own.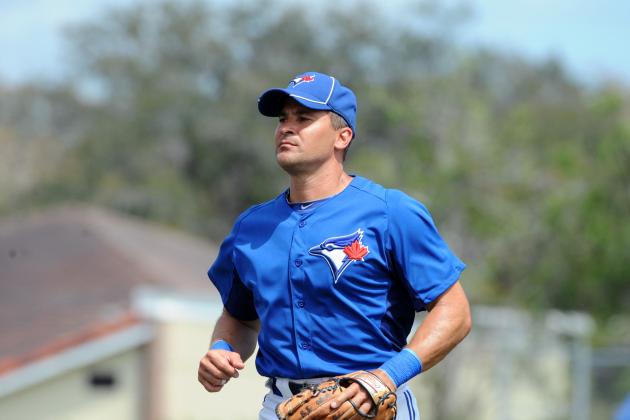 Al Messerschmidt/Getty Images

Does Omar Vizquel, who currently has a utility role with the Toronto Blue Jays, have anything left to prove? I don't think he does.
Having said that, he could very well be hurting his Hall of Fame chances by sticking around, even if it is for the love of the game. Having a hot streak or some starting time, even if it's short, could help his cause on that end of things. Besides, 2012 could very likely be his last season anyway.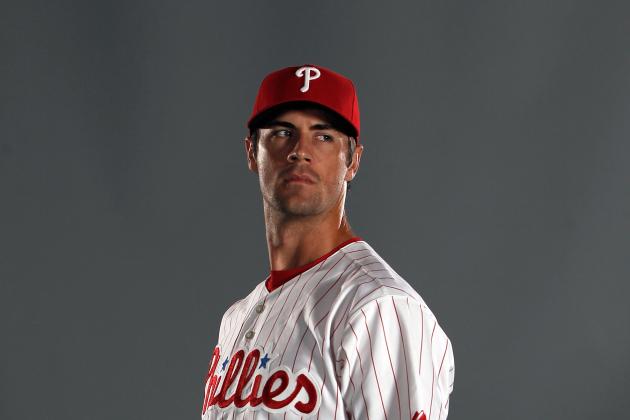 Jonathan Ferrey/Getty Images

With Matt Cain signing long-term with the San Francisco Giants, it's clear that Cole Hamels is the best pitcher on the market for the Class of 2013.
He doesn't have to prove anything to the Phillies; this season could determine if he'll be paid well in his next contract or if his value will escalate far beyond what the Phillies can afford.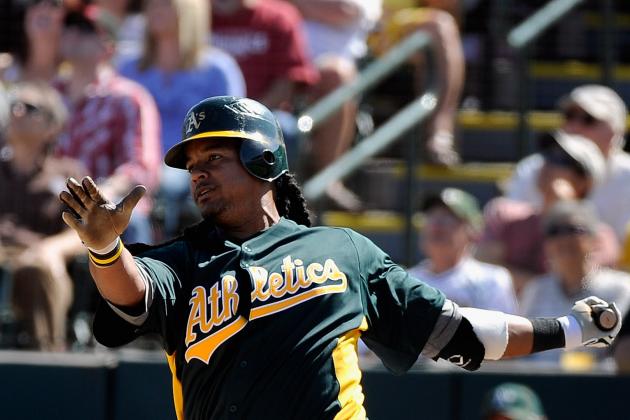 Kevork Djansezian/Getty Images

Will Manny Ramirez's stint with the Oakland Athletics be a story of redemption, a story where Man-Ram has one last hurrah and looks like what he once did, or does it ends like his tenure with the Tampa Bay Rays did, on a horrid note?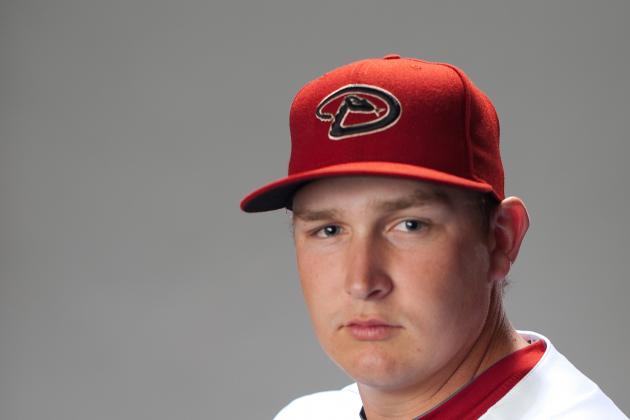 Rob Tringali/Getty Images

When a massive trade is made, the player who is acquired for prospects naturally has to contribute immediately even if he is young. Such is the case with Trevor Cahill for the Arizona Diamondbacks.
His contract is very friendly for both sides, but since the Diamondbacks are continually improving, they cannot afford to let him gradually improve over a few years' time; they need him ready now.
Mike Ehrmann/Getty Images

The situation for Gio Gonzalez with the Washington Nationals is identical to Trevor Cahill's. There is one caveat both for Gonzalez and Cahill, however.
Traditionally, Athletics pitchers don't do well when they're shipped elsewhere. The Nationals need that curse to break for the No. 2 guy behind Stephen Strasburg, meaning he needs a great 2012 so he at least doesn't falter immediately.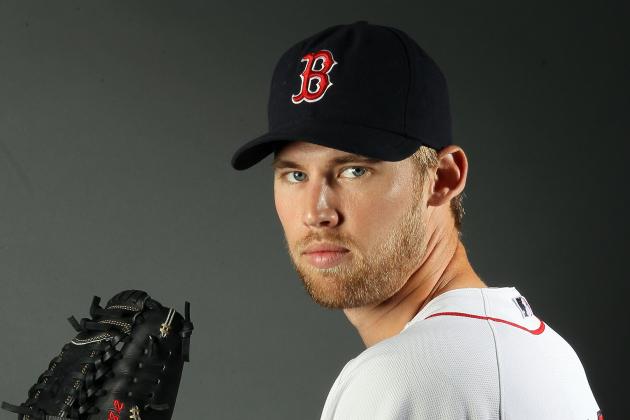 Elsa/Getty Images

Daniel Bard is one of many pitchers who was converted from a bullpen role to a starting position over the offseason, though with Andrew Bailey's injury, it's unclear if he'll stay in the rotation.
This is a pivotal year for Bard, since the Red Sox will have to choose whether to make him a starter or reliever for good soon. It's not good for development to keep flip-flopping, so Bard will need to prove he can pitch every fifth day.
I am aware that Bard is named the fifth starter as of right now, but you never know what will happen in Boston's rotation.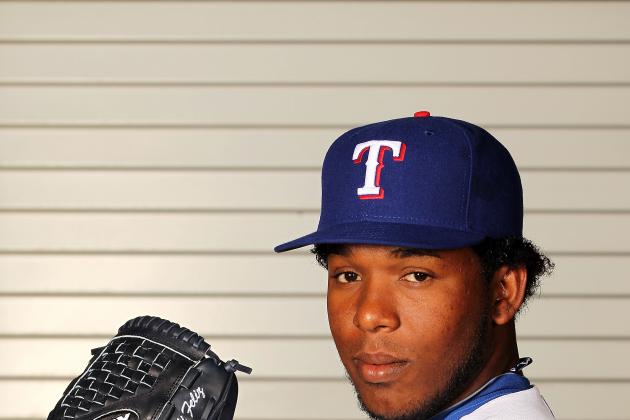 Jamie Squire/Getty Images

Like Bard, Neftali Feliz is being converted to a starting pitcher. The Rangers have had proven success doing this with C.J. Wilson, so it could work out with Feliz, who is young and could still develop more.
Also like Bard, Feliz needs to prove in his first full season as a starter that he can hang in the rotation, as Joe Nathan only has a two-year deal and Feliz could be tossed right back in the closer role if he ends up not working as a starter.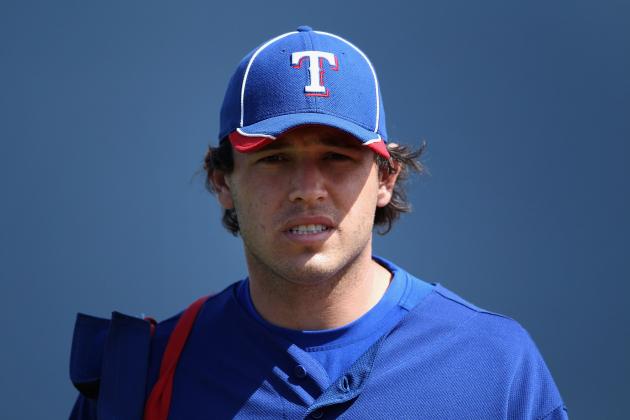 Christian Petersen/Getty Images

It doesn't feel to me like Ian Kinsler has been in the big leagues all that long, but he's entering his seventh full season and is a free agent at the end of the year.
Kinsler will be competing with Brandon Phillips for the top spot in the second baseman rankings, and if he can put together a season where he combines both a nice average and great power, then he will be able to pull it off.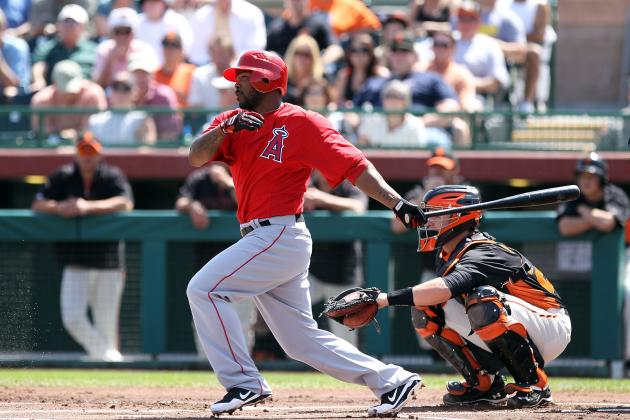 Christian Petersen/Getty Images

Between Phillips, Kinsler and now Howie Kendrick, perhaps the drop of second basemen will be deep after all. Kendrick has been rising as a guy with a very good bat for the Angels.
That being said, if he wants to close the gap between the top three players, he needs to continue increasing his power while keeping the strikeouts low; he hit triple digits for just the first time last season.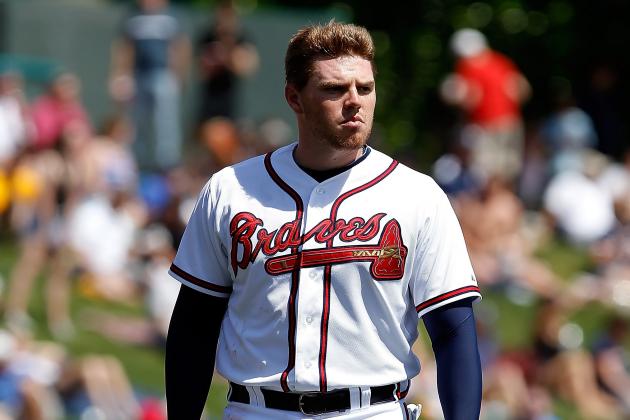 J. Meric/Getty Images

On the surface, it may not make sense how this is pivotal, as Freeman will only be a second-year player for the Braves this year and did well as a rookie.
Well, Jason Heyward had a great rookie year and slumped; Freeman has to make sure that doesn't happen to him as well, since the Braves need both players to perform.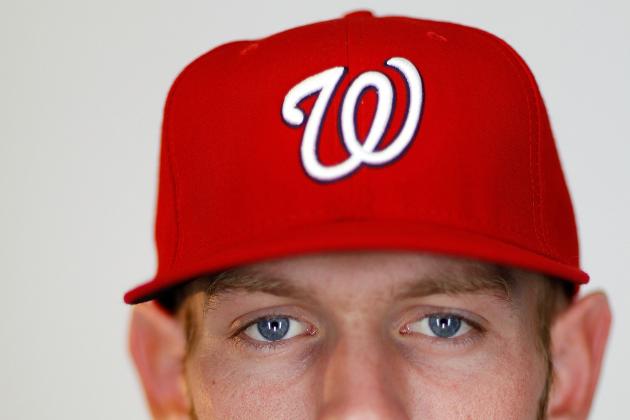 Mike Ehrmann/Getty Images

Stephen Strasburg, really? Yes, 2012 is actually a huge year for Strasburg, more so than any other. In 2010, he was the ridiculously highly-touted phenom. Last year, he missed nearly the entire year to injury.
Now, in 2012, he's simply one of many great pitchers in the National League. Now is his opportunity to strike and make his presence known; there's not going to be a better chance to prove he can be an ace.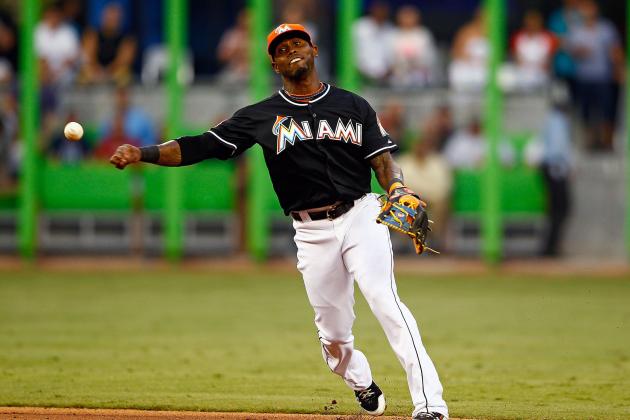 Mike Ehrmann/Getty Images

While I'm looking at all the other teams in the NL East, let's look at the immense contract the Miami Marlins sent out to Jose Reyes.
Many said that the contract makes him vastly overpaid and that he doesn't have the health to live up to it. 2012 is the year that Reyes needs to prove us wrong, since he's not going to be more in his prime than he is now.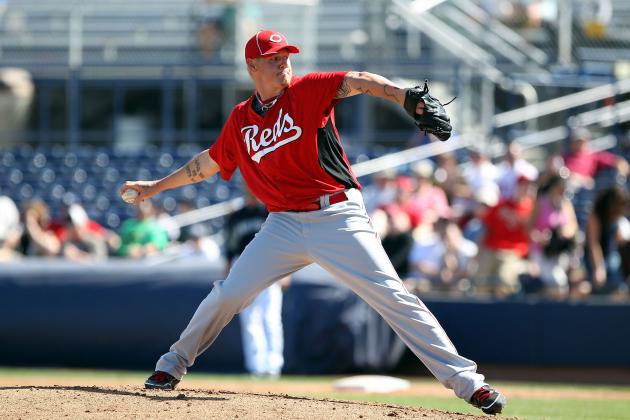 Christian Petersen/Getty Images

Mat Latos will not be a free agent for a long time, but the Cincinnati Reds gave up pretty much everything to acquire him. As a result, he will need to play well immediately.
The pressure is off slightly now that Joey Votto is signed long-term, but because of how much they paid for him, he does have to produce like an ace early and often. If he doesn't, then there could be a lot of trouble in Cincinnati.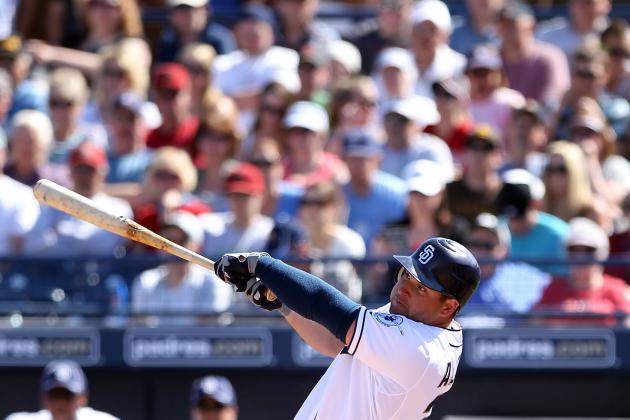 Christian Petersen/Getty Images

While we're on the subject of the Mat Latos trade, the main piece in the deal was Yonder Alonso. The Padres even gave up another first base prospect, Anthony Rizzo, to let Alonso start immediately.
The key piece in a trade always has to be the one to produce, and doing it in PetCo Park is no small feat. If he's slow to start, then there may be trouble in San Diego, especially if Rizzo does end up producing.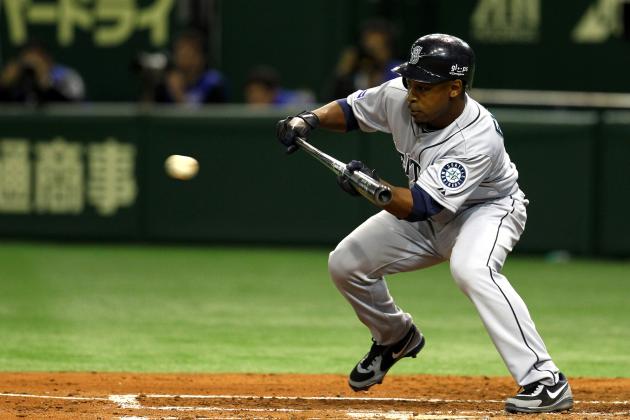 Koji Watanabe/Getty Images

Chone Figgins had a career year when the Seattle Mariners signed him in free agency, and this past year he was terrible. He is now at the point where he needs to play well or else the Mariners will trim the fat.
They have a third baseman ready to go if Figgins ends up playing poorly for a third straight year.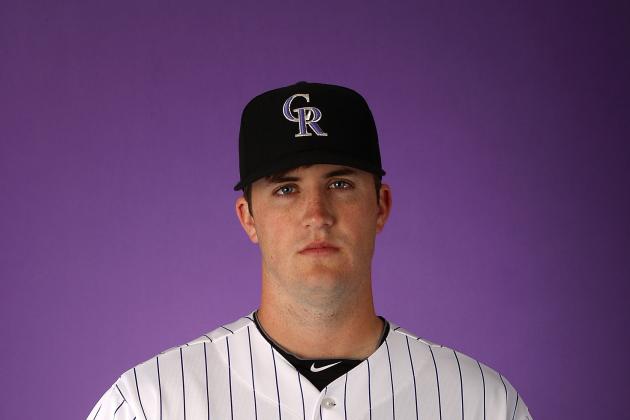 Christian Petersen/Getty Images

The key piece in the Ubaldo Jimenez trade is looking to make an impact as a rookie. Unlike others on the list, the Rockies are in no hurry for him to win now.
Having said that, he is pitching in Coors Field, so if he has a great rookie year, then that looks great for the future, both for him and the Rockies.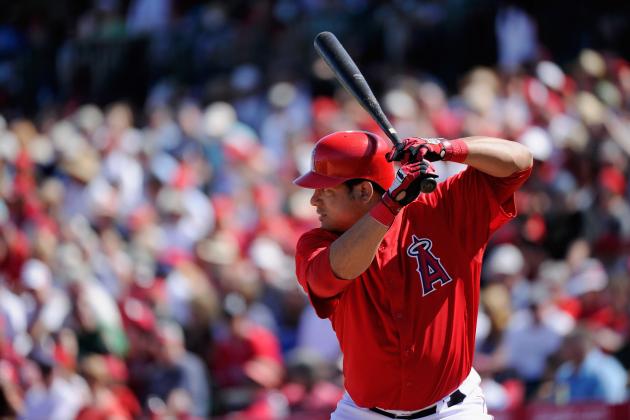 Kevork Djansezian/Getty Images

Bobby Abreu wants to be able to play more than he's going to with the Angels, and as a result his name has been popping up in trade rumors.
If he is traded, he'll need to perform well for whatever team that gets him. His skill set is valuable enough where he can get another new deal, but if he struggles in 2012, then his career would likely be over.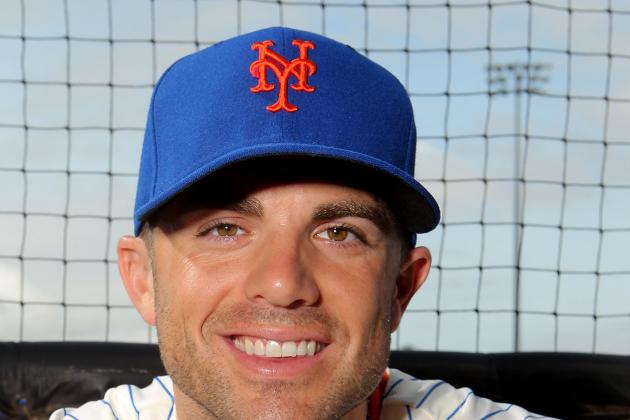 Marc Serota/Getty Images

Before last year, David Wright was a perennial All-Star and one of the best third basemen in the league. In 2011, he missed a good amount of the season and struggled when healthy.
He needs to get back to pre-2011 levels to warrant a huge payday, which might happen even regardless since he plays at a premium position.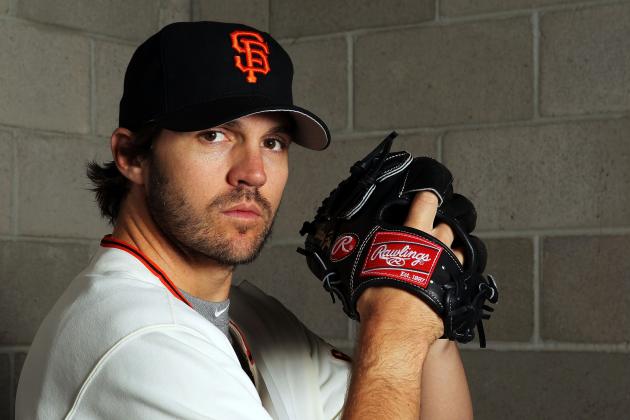 Jamie Squire/Getty Images

The San Francisco Giants are finally at a point in the Barry Zito contract where they can cut him loose if he's ineffective, which he has been for some time.
The 2012 season is essentially Zito's last chance. If he can't capture any of the magic he had with Oakland, he's done, and I can't expect any team to give him much of a chance.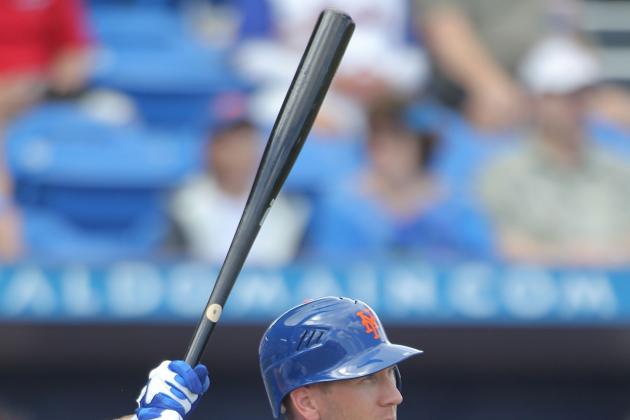 Marc Serota/Getty Images

The same could be true of Jason Bay. Jason Bay hasn't been very effective when healthy, which has not been all that often to begin with.
If Bay can't get things going in 2012, then he'll still get some money in 2013 and 2014, but he might not even be with the Mets. They cut the contracts of Luis Castillo and Oliver Perez before, Bay could be next.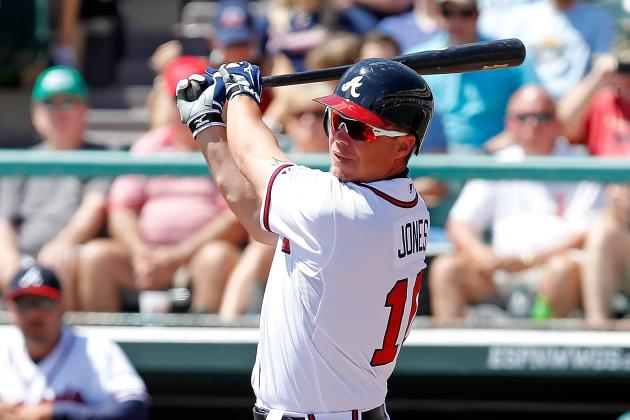 J. Meric/Getty Images

How is 2012 such a pivotal year for Chipper Jones? Well, in his final season he would like to win another World Series. Plus, how he performs could be the difference between whether he's a Hall of Famer or a first-ballot Hall of Famer.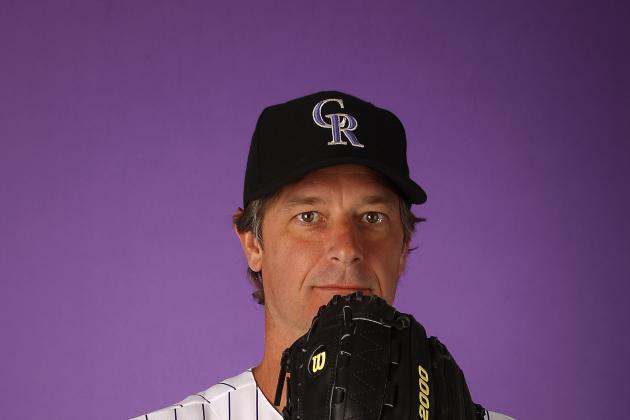 Christian Petersen/Getty Images

It's only fitting that Jamie Moyer is on this list, since he is 49 years old yet actually managed to make a major league starting rotation by pitching well for the Colorado Rockies, of all teams.
If he has a great 2011, then not only will his legacy be that much greater, but he may actually have a shot at pitching at 50, as unbelievable at that sounds.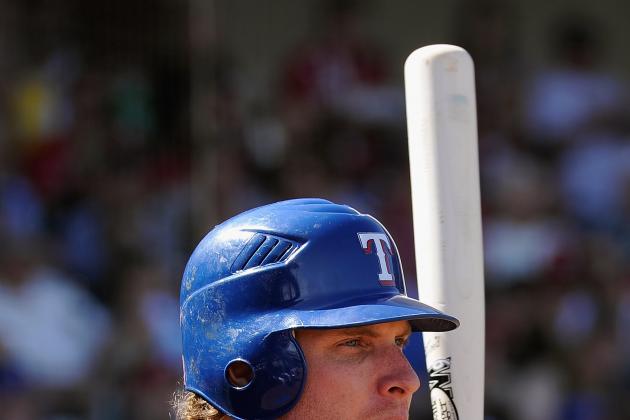 Kevork Djansezian/Getty Images

Despite the occasional injury and all the trouble he has had, Josh Hamilton is on pace to be a no-brainer as the marquee free agent in the class of 2013.
All he has to do is not only have an MVP-type season, but stay healthy. If he can do both, then he can write his ticket anywhere he wants to play as long as they can pony up the money.