Masters 2012: 10 Reasons Tiger Woods Will Capture Another Green Jacket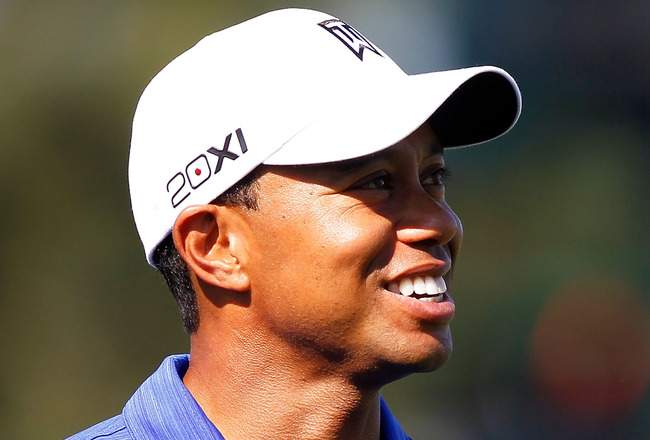 Streeter Lecka/Getty Images
For many, the name Tiger Woods conjures up images of golfing greatness, and to some, the best to play the sport.
To others, the name brings to mind scandal, adultery and ultimately one of the biggest falls from grace in the history of sports. Bigger than Mark McGwire doping. Grander than O.J. Simpson "allegedly" murdering his wife. Surpassing Mike Tyson being knocked out by...what was his name again?
However, now Tiger is back with a loaded arsenal of tools to help him win his fifth green jacket and further redeem himself in the eyes of all who slander his name.
Reason 1: Tiger's Putting Has Improved Dramatically This Year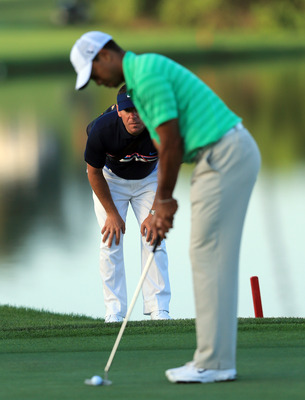 David Cannon/Getty Images
Think back to before Tiger was a notorious womanizer with a bum left knee and you will remember that he was once one of the most clutch putters in the PGA.
As time went on, however, Tiger's short game aged like milk and effectively went sour as of the last few seasons he was active, namely 2009 and 2010. Recently, Tiger has found the short game again and just in time for him to pick up his first win in more than two seasons on the tour.
Following his Bay Hill win (h/t Dr. Patrick Cohn), Tiger attributed his putting revival to a greater focus on reading the green and controlling the speed and touch to each of his puts.
If Tiger continues to strengthen his short game, it will pay dividends come the final round at Augusta.
Reason 2: Tiger in Top Three for Greens in Regulation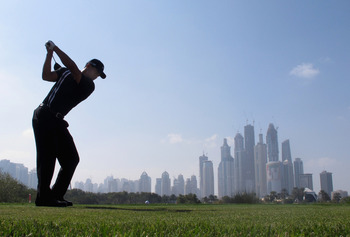 Andrew Redington/Getty Images
Tiger's presence in the top three in the PGA for hitting the green in regulation is a testament to how efficient he is playing this year. Let it be a par three or par five, it is always a safe bet Tiger will birdie the hole.
If Tiger continues hitting greens at all distances and making the resulting puts, he will be able to shave quite a few strokes off his scorecard, making his chances of donning the jacket all the greater.
Reason 3: Tiger Has 14 PGA Major Victories, Four of Which Came at the Masters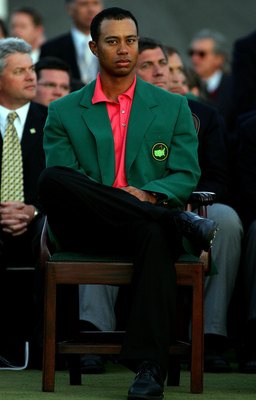 Andrew Redington/Getty Images
It's known by even the most uninformed golf fan that Tiger has won a bunch of tournaments in his day, 14 of which really meant something in the golf world.
The fact that Tiger has time and time again proved he can win any tournament you put him in speaks a lot for what he could do this week. His four prior victories at this tournament will undoubtedly give him an advantage over the rest of the pack.
If Tiger can build off his win at the Arnold Palmer Invitational and continue being the Tiger we all used to know, it would come as no surprise to anyone if he walks away with his fifth Masters victory.
Reason 4: Tiger Is Finally over His off-the-Course Issues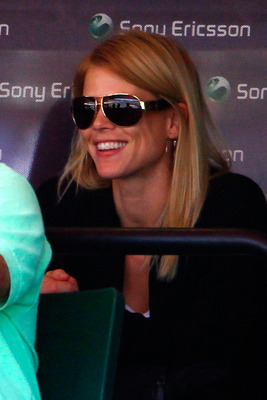 The former Mrs. Woods, Elin Nordegren
Al Bello/Getty Images
To say the unraveling of all that constituted Tiger's home life distracted him from his play would be a gross understatement.
As Tiger's dirty laundry was aired out in front of millions of once adoring fans, Tiger had to simply sit by and try his best to do whatever damage control possible. So now that the mistresses, sex addiction, wife, kids, lies, and court cases are all out of the way, Tiger can get back to being Tiger.
With Tiger's head now clean and attention fully focused on golf, he will be more dangerous than ever come start time at Augusta National.
Reason 5: Swing Coach Shaun Foley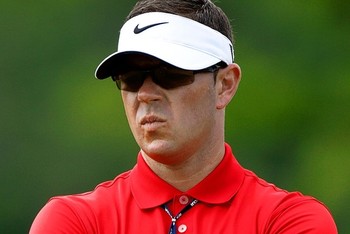 Now that Tiger is back in action, he has obviously employed a new swing coach following the departure of Tiger's long-time coach Hank Haney.
Tiger's new coach, Shaun Foley, seems to be doing something right since the pair won Tiger his first tournament in more than two seasons. Tiger's new swing caters to his new physical demands in regards to his surgically repaired knee and Achilles tendon issues.
The swing is obviously working and as long as Tiger keeps it up, it will surely add to what could make up another Masters victory.
Reason 6: Tiger's New Caddy, Joe LaCava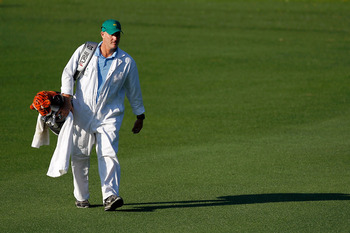 Streeter Lecka/Getty Images
Up until recently, Tiger hasn't had a long-term caddy since he broke up with Stevie Williams back in July of 2011, but now he has veteran caddy Joe LaCava of Fred Couples fame.
LaCava caddied for Couples for 20 years before doing a few months with Dustin Johnson prior to signing on as Tiger's bag man. To show how enthusiastic he was to be working with Tiger, when asked by Bob Harig of ESPN why he made the switch from Johnson to where he is now, LaCava answered, "Because he's Tiger Woods."
LaCava enters his new position under praise from around the league. LaCava's lack of ego and easy-going attitude will play into Tiger's personality well. Even though LaCava will be facing bigger crowds and more hype than he ever has before, it's expected that he will still be a sound counterpart to Tiger as the two prepare for what could be a memorable week.
Reason 7: Tiger's Determination and the Chase to Catch Nicklaus
Harry How/Getty Images
It is well-known that Tiger is a fierce competitor, so being faced with the opportunity to be one step closer to surpassing golfing legend Jack Nicklaus' record of 18 major wins, you can almost put money on Tiger showing up ready to compete at this year's Masters.
Tiger currently stands at 14 major victories, so the 18 mark is well within sight as long as he continues to play the way he has been recently. With the smell of furthering his golf legend status in the air, I don't think Tiger will have any difficulties turning up the heat as he zeroes in on that legendary mark.
Reason 8: Father Figure Mark O'Meara Says That Woods Is Back to His Old Form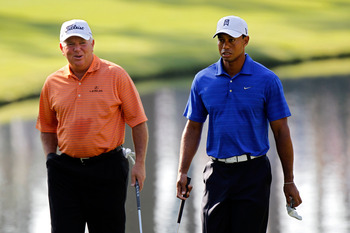 Streeter Lecka/Getty Images
In a story published by The Guardian, Woods' father figure, Mark O'Meara, said that after practicing at Augusta National with Tiger in preparation for this week's Masters, there is no question Tiger is back in top form and ready take on whomever the field consists of.
O'Meara said Woods' swing, driving and short game are all accounted for and that Tiger is ready to take on Jack Nicklaus' record.
If anybody can make such a zealous remark about Tiger, it's O'Meara. The 1998 Masters champion acted as a father figure to Tiger during his first few years on the tour and they still continue to be close friends. Needless to say, O'Meara knows where Tiger's at and if he is at the level O'Meara advertised, we will be hard-pressed to find a better candidate to win it all.
Reason 9: Tiger Is Back in Good Health
David Cannon/Getty Images
Before it gets brought up, Tiger's withdrawal from the WGC-Cadillac Championships was not due to a serious injury. It was reported that Tiger was experiencing tightness in his Achilles tendon throughout the day, but when he teed off on the 12th hole and really felt the tendon tighten up, he knew it would be best to withdraw and preserve his season.
So with that out of the way:
Knee: CHECK
Achilles tendon: CHECK
Back and neck: CHECK
Ankle: CHECK
Fist-pumping arm: CHECK
Looks like Tiger is ready to go!
Reason 10: When Tiger Has the Lead, He Doesn't Lose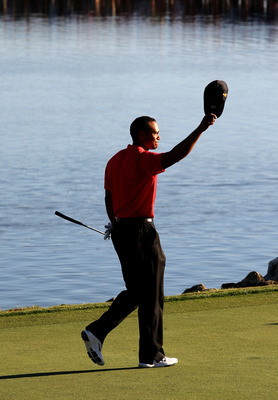 Sam Greenwood/Getty Images
Unless your name is either Y.E. Yang or Ed Fiori than you have no legitimate reason to believe you can beat Tiger if he is winning. Tiger has shown outstanding play while in first place throughout his entire career.
If one were to look at the numbers, Tiger has has only lost four times while sharing the lead, which makes him 48 for 52 in this scenario. More impressive than that, after holding the lead for 54 holes, Woods has only lost twice and those times were to the two men mentioned at the start of this slide (Yang at '09 PGA Championships and Fiori at '96 Quad Cities Open).
So in short, if Tiger has the lead—and chances are he will—he is not giving it up easily. Take notes, Rory McIlroy.
Keep Reading