Masters 2012: Tiger Woods and Other Top Contenders to Watch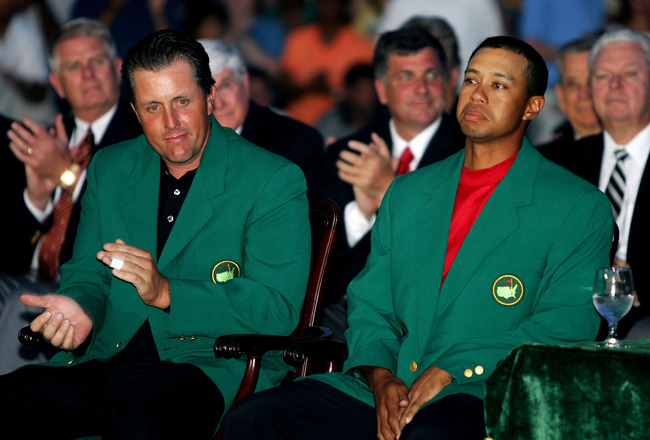 David Cannon/Getty Images
Attention, ladies and gentleman, Masters week is finally upon us!
The beginning of the 2012 PGA Tour is off to a roaring start, as the top players in the world (Steve Strickler, Rory McIlroy, Phil Mickelson, Luke Donald, Tiger Woods) all have tournament wins under their belt coming to Augusta this week.
The Masters doesn't officially begin until "moving day" on Saturday. We don't know exactly where or how the green jacket will be won or lost this weekend, but often it's a hole on the back nine that becomes a thorn in everyone's side.
Let's take a look at the top contenders to watch at the 2012 Masters, which begins Thursday at Augusta National Golf Club.
Tiger Woods
Streeter Lecka/Getty Images
It's been a long time since Tiger Woods won a major championship. You have to go back to that memorable weekend in San Diego at the 2008 U.S. Open, as he won the Monday playoff on one leg.
Tiger is finally becoming more comfortable with his new swing and has silenced the discussion on his putting issues. Heading into the Masters, Woods has momentum on his side, especially after winning the Arnold Palmer Invitational two weekends ago.
His game is coming together at the right time, and if not at Augusta, then definitely at one of the other majors is where Tiger will get off the schnide with another championship victory.
Rory McIlroy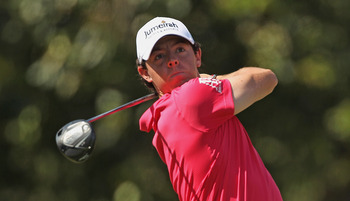 Scott Halleran/Getty Images
Rory McIlroy is returning to the scene of the crime. Last April, he led after three rounds only to implode on Championship Sunday with a final-round 80 to lose the Masters.
Yes, McIlroy did get some redemption two months later with a convincing win at the U.S. Open. However, this year, McIlroy is heading to Augusta hitting on all cylinders, and many golf experts believe this is his green jacket to lose.
Lee Westwood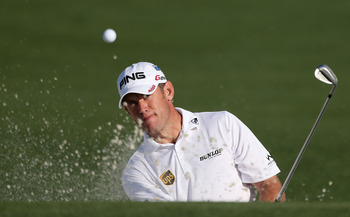 Andrew Redington/Getty Images
To put it simply, Lee Westwood has been a major disappointment at Augusta. He has participated in 12 Masters with only two top-10 finishes.
Westwood has to be more consistent on the fairway, as his chip shots have gone everywhere but on the green. This adds pressure for him to be flawless in the other parts of his game, and ultimately a breakdown occurs.
However, if Westwood is putting for par this weekend, it's hard to leave him out of the conversation for the green jacket.
Dustin Johnson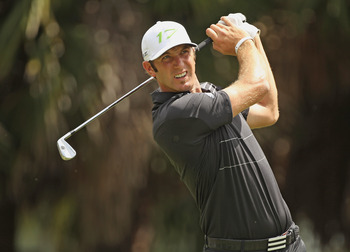 Scott Halleran/Getty Images
There's something to be said about a player being comfortable with his overall game, and that's exactly what we have in Dustin Johnson. The best aspect of Johnson's game is his ability to hang around the leaderboard at a major.
He's playing with tremendous confidence right now, and it will hard to stop him this weekend. Yes, Johnson's game has evaporated at the wrong times in major tournaments, but if he can consistently putt on the fast greens at Augusta, a green jacket is in his future.
Bubba Watson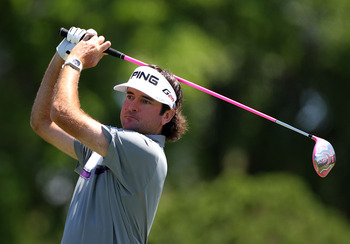 Sam Greenwood/Getty Images
Who's the one player coming to Augusta that could sneak away with the elusive green jacket?
My answer is Bubba Watson.
No one on the PGA Tour can hit a tee shot farther than him. If Watson can stay consistent with his irons for four days, he will contend for the Masters title. You don't have worry about confidence, as he plays with passion each week on the tour.
Keep Reading