Brendan Schaub Needs a Victory at UFC 145 to Keep His UFC Title Dreams Alive
Use your ← → (arrow) keys to browse more stories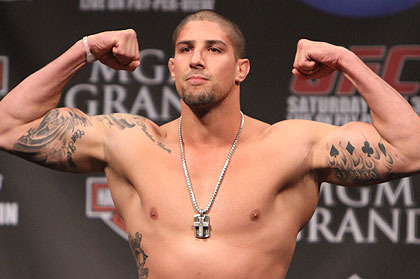 Photo: Scott Petersen for MMAWeekly.com
It was not too long ago that many believed Brendan Schaub was only a fight or two removed from competing for the UFC heavyweight title.
After falling one victory short of winning Season 10 of The Ultimate Fighter, losing in the finals via knockout to Roy "Big Country" Nelson, Schaub went on a four-fight winning streak. Of those four victories, only one went to decision, the other three ended by knockout or technical knockout.
Two of those wins were against name competitors, Gabriel Gonzaga and Mirko "Cro Cop" Filipovic, with the victory over Filipovic earning Knockout of the Night honors. Yes, Gonzaga and Filipovic were on the downside of their careers, but as they say, there are no easy fights.
The win over Filipovic earned him a fight with Antonio Rodrigo Nogueira at UFC 134. Speaking of that fight, UFC president Dana White said that the winner would be "in the mix" for a shot at the UFC heavyweight crown.
Nogueira, after undergoing hip and knee surgeries, had not fought for more than a year when he met Schaub in Brazil. The one-time PRIDE and UFC interim heavyweight champion made short work of Schaub, dispatching him by knockout at 3:38 of Round 1.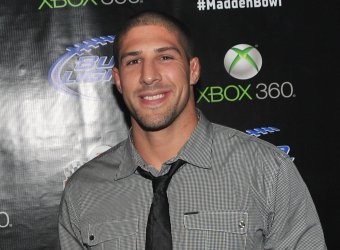 Stephen Lovekin/Getty Images
That loss saw Schaub's stock take a tumble. His next bout will be against Ben Rothwell, a fighter you would be hard pressed to find in anyone's top 25 heavyweight rankings. Schaub will face Rothwell at UFC 145, which will take place on April 21 at Phillips Arena in Atlanta, Ga.
Rothwell is also coming off a loss, falling to Mark Hunt via unanimous decision at UFC 135. Rothwell had gone 30-6 before entering the UFC, but is 1-2 with the promotion, dropping fights to Hunt and Cain Velasquez. His sole victory came over Gilbert Yvel. Coming off a loss and looking to avoid going 1-3 in the UFC, Rothwell will be a hungry fighter.
While Rothwell will be looking to get back in the win column, the 29-year-old Schaub will look to keep his name fresh in the mind of UFC matchmaker Joe Silva. No disrespect to Rothwell, but he is far removed from a title shot, while Schaub, with a dominant win could find himself not that far removed from a fight for the title. By no means would he be one or two fights out at this point, but if he strings together a solid run, a title shot is not out of the question.
A loss to Rothwell could leave Schaub with a long climb back up the ladder of the heavyweight division. Something that is not lost on the former football player, who told MMAJunkie:
I have a lot of growth to do, and I think I can compete with anyone in the world. I think I'm going to be world champ. I think this is a step back. But I think you find out what a guy's made [of] after a loss. This sport is easy when everyone is tooting your horn, telling you how good you are. It's when you lose if you find out if it's for you. For me, I'm embracing the challenge, and it's a journey for me.
Schaub and Rothwell will meet on the main card of UFC 145, which will air on pay-per-view.