The UFC and 5 Organizations They Have Eclipsed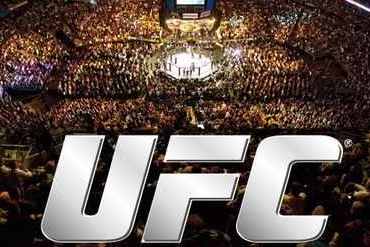 Once upon a time in 1993, an event was staged, pitting practitioners of various martial arts against each other in a no rules event.
Dubbed as The Ultimate Fighting Championship, it was the only event of its kind on American soil.
As more attention was focused on the sport, it began to grow to meet the rising demand. Organizations like King of the Cage were born, and as more fighters and fans came to the sport, the pie began to split into smaller portions.
The sport grew not only on our shores, but worldwide.
Still, the UFC fought to remain in the lead, and after some tough battles with rival companies, it remains firmly atop the heap.
So much so that now, most people know the sport not as MMA, but the UFC.
Who were some of these rival companies that the UFC either devoured or knocked out of competition?
Read on to see.
Begin Slideshow

»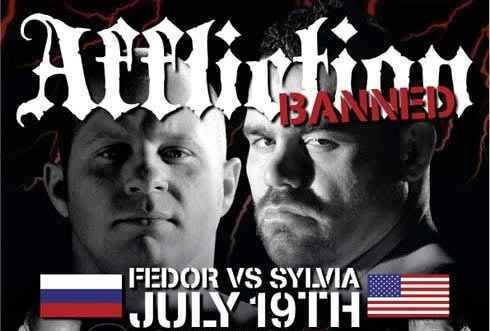 It was the promotion that was supposed to give the UFC not only a run for their money, but possibly a neck-and-neck race for the long haul.
And almost all of this seemed to be based upon the acquisition of Fedor Emelianenko and a partnership with M-1 Global and Oscar De La Hoya's promotional company, Golden Boy.
They put on two very entertaining cards with big names both in the ring and in the crowd, and the T-shirt company turned MMA promotion was promising the biggest card was yet to come: Affliction Trilogy.
Both of their previous shows had been heavily promoted, and there was a buzz.
During all of this, Dana White simply sat around, smiling and waiting. The look on his face was almost sly, as if to say: "If making a successful business out of promoting fights was easy, everyone would be doing it."
Then, when Josh Barnett was crossed off the card, Fedor Emelianenko suddenly had no opponent, and the whole company folded like a lawn chair during a drunken bachelor party. Dana White shrugged and went about business, while Affliction promptly went out of business.
Sure, the t-shirt company survived, and fighters walking to the octagon can be seen wearing those shirts to this day.
But, when fans and fighters think back to the fight promotion that was Affliction—with only two shows—they will not have much to remember.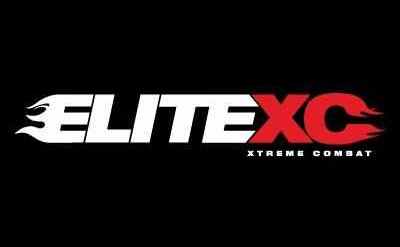 This was one of those companies that looked to have some promise, but folded after only two years.
What was the final straw? It was two-fold, really.
They had put a lot of their eggs in the basket of Kimbo Slice, who got KO'd early by UFC castoff, Seth Petruzelli.
Then, there were comments made by Petruzelli that he had been offered money to take a fall, which saw the beginnings of an investigation.
With marginal profits and serious questions sure to be asked before more than a few commissions about the Slice/Petruzelli bout, parent company Pro Elite closed the doors and that was all she wrote.
It is worthy to note that many people talk about how poorly Dana White runs the UFC (just look here for example), and how they would be better off with someone else.
EliteXC was run by boxing promoter Gary Shaw, who seemed to know the ins-and-outs of Vegas and the world of fighting as well as anyone, and still the company folded.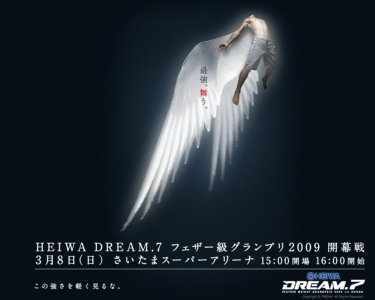 A Japanese promotion built from sifting through the ashes of Pride FC and various partnerships with other smaller promotions, Dream FC is still alive, but looks to be lingering in the intensive care ward.
With the tragic events of the tsunami that wreaked so much devastation upon Japan and the dominance of the UFC, Dream FC seems to be catching as catch can.
They have worked hard over the past few years to try and make the fights the fans want to see, while doing their level best to ensure that the sport of MMA does not die in Japan.
Some great fights have occurred in Dream FC, and like other smaller promotions, they feel the key to their survival is co-promotion with other companies, such as M-1 global.
They held just four shows in 2011, and have not had an official event since December of last year.
Now that the UFC has made its first successful return show to Japan, there is a very real chance that more native fighters from the Land of the Rising Sun will be looking to fight in the octagon.
And that does not bode well for Dream FC.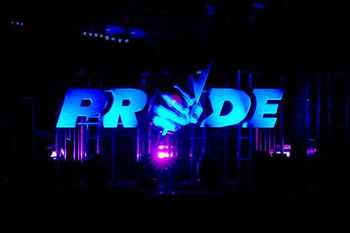 Of all the companies that have tried to stand toe-to-toe with the UFC, Pride FC had the most success.
That is honestly putting it lightly. They were winning many of the rounds against Zuffa and Co., and seemed to have them on the ropes a time or two.
Pride FC started off strong, for sure. They had more money than the pre-Zuffa UFC and were able to gather themselves a large number of the best fighters in the world.
They had UFC legend Mark Coleman (the grandfather of ground n' pound), who would go on to become the first ever Pride Grand Prix champion.
They had the Gracies: Royce, Renzo, Royler and Ryan, and all the weight that came with their legendary name.
Then, they had "The Gracie Hunter": Kazushi Sakuraba, who had won the UFC heavyweight tournament at UFC Japan and became the first true Japanese MMA superstar.
And if that was not enough, in their early days, they had Mark Kerr, who was recognized as just about the greatest heavyweight fighter alive.
From late 1999 through to about 2004-2005, it was a toss up as to what was the better organization: Pride FC or the UFC.
Pride put on massive shows that were equal parts event and spectacle, selling out massive stadiums.
But, they also indulged in overspending to a brutal degree.
In the end, poor money management and lack of vision, accompanied by the pressure of another top tier rival caused them to fold their hand and sell the company to the UFC.
Fans of the sport can look back at the time of Pride FC with no small amount of satisfaction and fondness. Pride FC helped grow the sport and made sure the UFC was continually bringing their A-game.
It was competition at its finest, and as great as Pride FC was, in the end, there could only be one winner—that was the UFC.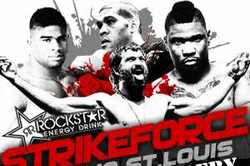 Second only to Pride FC, Strikeforce seemed to have a handle on how to run a fight promotion better than most.
They worked hard cultivating talent, putting on shows, not overspending their budget, and fighting their battles one at a time.
For a while they withstood some heavy heat from the UFC, but they kept their heads down and kept on walking forward.
They focused on the business of making the names of their fighters bigger, while courting larger television audiences thanks to partnerships with CBS and Showtime.
Still, they were bought by Zuffa in 2010, and while they have been happy to let Strikeforce keep house how they choose, there looks to be big changes on the horizon post 2012, including the possible elimination of Strikeforce's heavyweight division.
As it stands now, the UFC is content to keep Strikeforce around as a kind of farm league, plundering talented fighters as they see fit.
And getting more fighters paid and noticed is never a bad thing.