Manchester United 2-0 Blackburn: 5 Lessons Learned from the Win at Ewood Park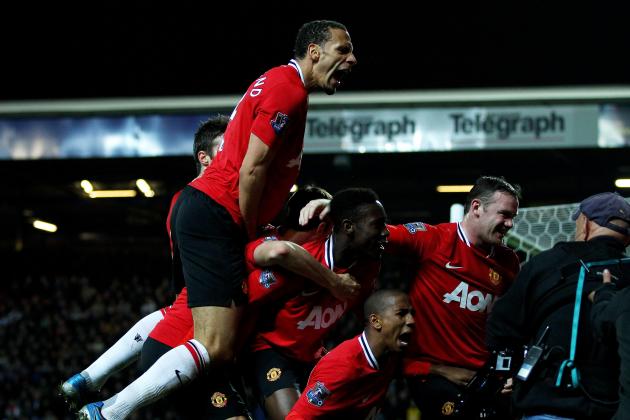 Clive Brunskill/Getty Images

Manchester United survived a nervy trip to Ewood Park as they were able to come away with the full three points against Blackburn. Goals by Antonio Valencia and Ashley Young, came late, but none would argue as they were enough to put them five points clear of Manchester City a top the table.
Blackburn put forth a valiant effort, denying United for much of the game. They were even able to get a few chances themselves they would want back. But ultimately, United proved too much and broke through.
Here are five things to take away from the match.
Begin Slideshow

»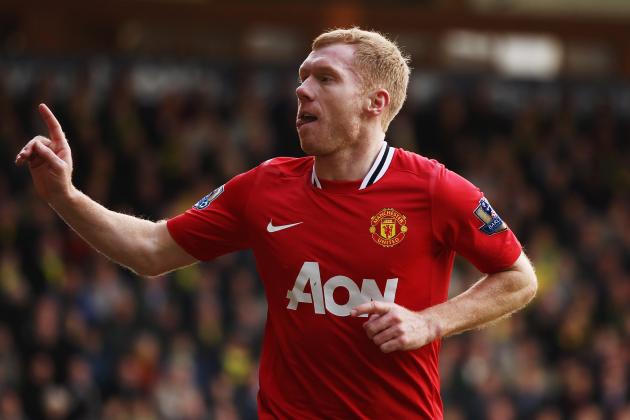 Bryn Lennon/Getty Images

Is there any player on the United team who you can speak more highly about?
At age 37, Scholes still plays with the kind of brilliance and precision of a youngster excited for every moment he is on the pitch. But at this age, he has the kind of wisdom and experience that make every pass the right one.
With an amazing 97 percent passing, Scholes controlled the midfield all afternoon for the Red Devils. When they needed something to happen, he found the player in space. When they needed to slow it down, he held the ball and regrouped the team.
Scholes is a maestro unlike many others, playing the game the same way we praise those of Spain, but always overshadowed by the flashiness of his teammates.
As long as Scholes is on the pitch at Old Trafford, United will always remain a Premier League favorite.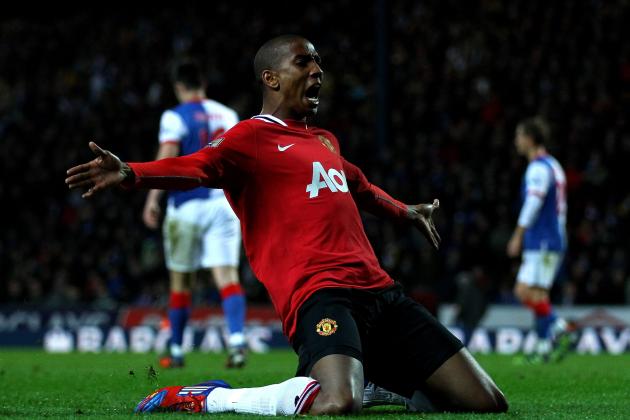 Clive Brunskill/Getty Images

Wayne Rooney, Javier Hernandez and Paul Scholes all started the game, and for most of the match, they put immense pressure on the Blackburn net.
However, they were not able to capitalize on their opportunities, giving Blackburn a distant hope.
So, just like that, Ferguson is able to call upon players such as Ryan Giggs, Danny Welbeck and Ashley Young—three players who were able to directly change the game. Giggs immediately presented a new dynamic on the wing, Welbeck offered fresh legs up top and Young scored the goal that secured the three points.
It is not often that a team is gifted with this kind of depth. Generally, if your best players are not up to the challenge that day, you as a manager just hope that the rest can create something.
That's not the case at United, though. I have little doubt that every single player on the bench knows they can be just as good as anyone on the pitch. Not necessarily because they have the talent, but because Fergie has instilled them with the confidence that they are champions.
Roberto Mancini should take a look here and see that depth is not created by having £50 million on the bench. Depth is a product of having a well-rounded team—something United has always done better than anyone.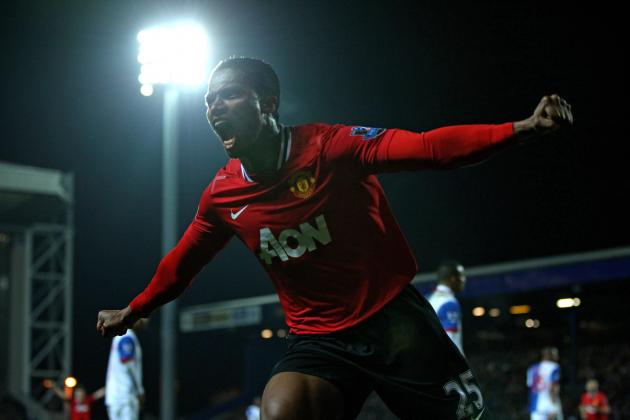 Clive Brunskill/Getty Images

Critics will suggest that it was a fortunate goal for Valencia to score. It may have even been a wayward cross by the winger. But it found the back of the net either way, and it was what inspired United through to this crucial win.
Ferguson's first big signing following the departure of Cristiano Ronaldo was the Ecuadorian, Valencia. He was touted as the next Ronaldo for United, bringing the pace and creativity down the wing with a lethal finish.
In his first two seasons at Old Trafford, Valencia struggled with this branding, but this year has been a breakout one for the 26-year-old.
Not exactly blessed with the kind of lethal finishing of Ronaldo, Valencia has quietly been getting better game-to-game, building the kind of confidence you need in that position to make the plays that made the former Red Devil a world star.
Against Blackburn, Valencia was by far the best player on the pitch, and it paid off with a goal and an assist. As long as he keeps on this track, he will continue to be major threat in the EPL and will keep United in title hunts.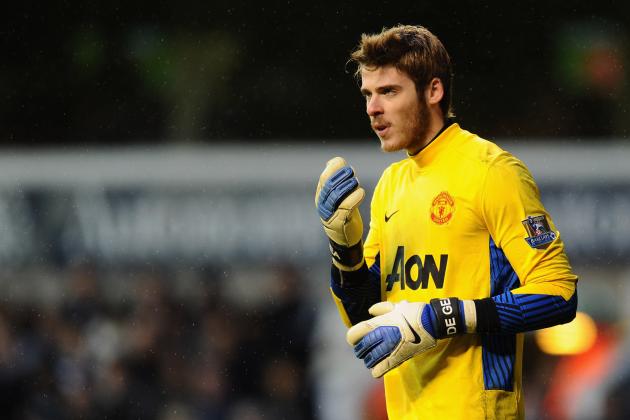 Mike Hewitt/Getty Images

David de Gea has had an up-and-down first season at United. It started off shaky, and he was benched, but de Gea has gotten his spot back and is making the most of it.
The Spaniard has now kept three straight clean sheets in the EPL and had an active part in each. In today's match against Blackburn, you would not have expected de Gea to have more saves (four) than Paul Robinson, but every one was necessary and made well.
All of that past stuff could be chalked up to the nerves any teen would feel coming into a club of this size and expecting to fill the boots of a legend. De Gea has found his base and is playing at his very height when it matters most—trademarks of all legendary Red Devils.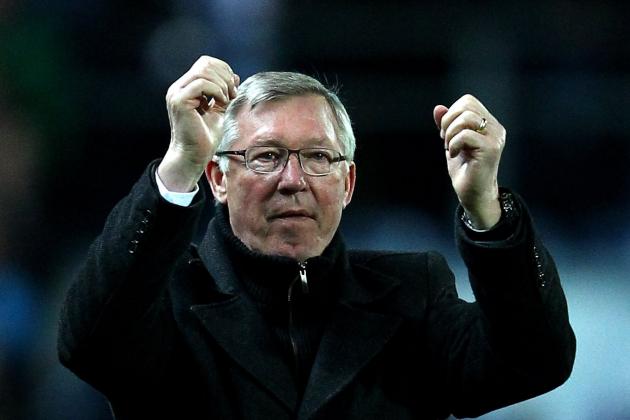 Clive Brunskill/Getty Images

United are now a full five points clear of City and level in games played. They will have a chance to go up by eight before the next time their rivals take the pitch.
It was a long and hard-fought battle, full of surprises and turns. City's demolishing of United at Old Trafford gave the world a glimpse that the tides may have turned in the North England city, but it ultimately looks like order may be restored to the town.
City are falling apart quickly, unraveling at the ends as stories surrounding freak injuries, pessimistic managers and on-field fighting dominate the headlines. Compare that to the way United will be portrayed after tonight's win—the victors overcoming a strong showing to keep the title in the red half of Manchester.
Many looked at the showdown between United and City on April 30 as the game that will decide it all. Right now, City are hoping to even get there with a chance.
Clive Brunskill/Getty Images

It was stressful victory if you are a Untied fan, but by the end relief set in as it has so many times before. Their amazing spring record through the years continues as they always catch form at the right time.
So, what did you learn from today's victory?
As always, please leave your comments below, and thanks for reading!