2012 NFL Draft: Patriots' Fans Wishes for Bill Belichick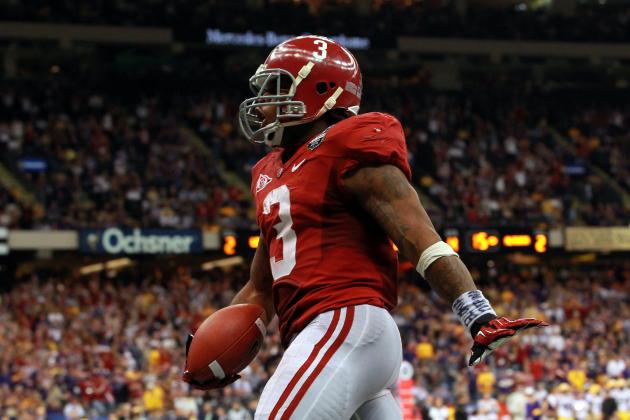 Ronald Martinez/Getty Images

New England is already stacked with young talent, but that talent is primarily on the offensive side of the ball and the most important position is held by an old (by NFL standards) veteran in Tom Brady.
The team overachieved by making the Super Bowl in 2012, and if they want to return, they'll need to make better use of the draft than in recent years.
We'll all have to wait and see what's up Belichick's sleeve this year, while hoping that the obvious Belichick draft day guess of trading down is wrong.
Begin Slideshow

»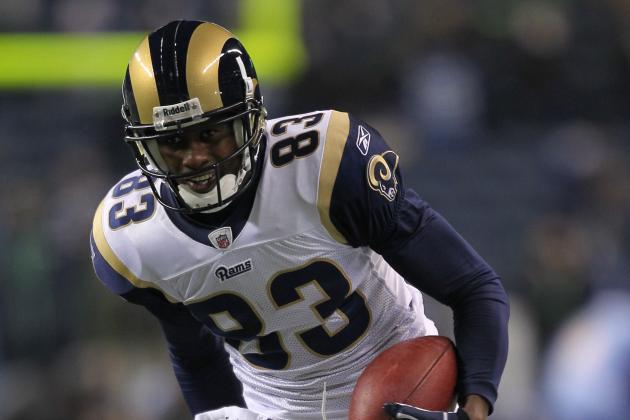 Otto Greule Jr/Getty Images

Brandon Lloyd was a great addition for Tom Brady as he now has a decent downfield option to look for on top of tight ends Rob Gronkowski and Aaron Hernandez.
With that said, that addition to the wide receiver core still isn't enough for a team that rarely broke 20 yards on a completion in 2011. If the front office views Notre Dame's Michael Floyd or South Carolina's Alshon Jeffery as game changers, Bill Belichick and company should take that player off the board.
Andy Lyons/Getty Images

The main prospect on the pass rushing wish list would be North Carolina's Quinton Coples if New England wants to run more 4-3 looks. The Patriots' first first-round selection is at 27, so the team would have to trade up if they wish to obtain the rights to Coples, Melvin Ingram or Whitney Mercilus.
It wouldn't be a bad thing for the Patriots to take another massive human being to plug in beside Vince Wilfork in the team's 3-4 or 4-3 look but the better move would be selecting the franchise's pass rusher of choice, even if it means trading up to do so.
There's quite a drop off in talent after Illinois' Mercilus for pass rushers but Clemson's Andre Branch would satisfy most New England supporters.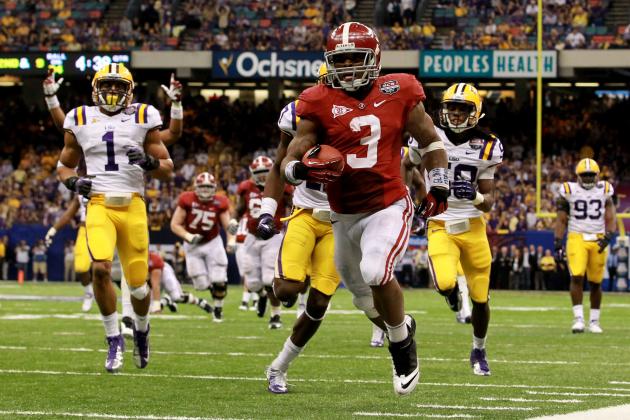 Ronald Martinez/Getty Images

New England has witnessed Benjarvis Green-Ellis leave for Cincinnati. While "The Law Firm" was a capable runner, his loss isn't devastating.
It appeared that New England wasn't thrilled with Stevan Ridley's early results, and there are rumblings that Shane Vereen will play a much larger role in 2012.
If that's the case and Vereen proves to be productive, great. With that said, Trent Richardson could very well fall into the mid to late teens because of his knee surgery and New England has the spare picks to trade up for the beastly runner.
Vereen, even if productive, isn't enough to fill out a backfield in the Patriots' offensive scheme. Richardson, even if not used in a workhorse role, would be worth whatever Belichick would decide to trade up for him because of how close New England is to the ultimate prize.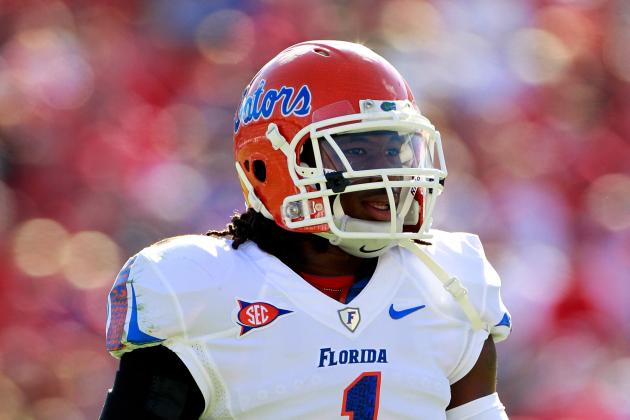 Sam Greenwood/Getty Images

Belichick is more likely to select a cover guy before he takes a pass rusher—the Hoodied Genius has been an underwhelming developer of pass rushing talent in recent years.
Janoris Jenkins put on some kind of performance at the combine but Belichick's close relationship with Urban Meyer may discourage New England's coach from taking him as Jenkins was kicked off the Florida squad for multiple instances.
Jenkins is an interception machine, unlike anything anyone in Foxborough has seen since the Asante Samuel days. While Samuel's gig wore thin at the end, he did provide extra possessions for Tom Brady and the offense and Jenkins' skill set projects similarly.
Belichick is also close to Alabama's Nick Saban. Mark Barron and Dre Kirkpatrick are possible candidates for the team's secondary but Barron is more of a run support safety than a ball hawk and questions surround Kirkpatrick as he was lit up by Alshon Jeffery in the SEC.
Corners such as Morris Claiborne and Stephon Gilmore will be off the board before the Patriots pick but trading up for one is an option.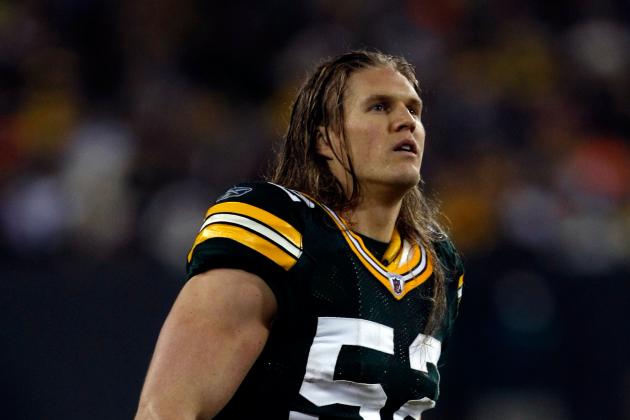 Scott Boehm/Getty Images

Stockpiling draft picks is a good route to go for organizations that are looking to build from the ground up and are in need of quantity over quality.
With Tom Brady closer to 40 than 30, it's time to win now. Moving down and effectively taking a lesser prospect will not help the Patriots do that.
The counter argument here is that it's beneficial for Belichick to trade down and add draft picks while still selecting the player the organization would have taken with their original draft slot. However, how do we know that the original target wasn't selected and the Pats' brain trust isn't just telling us that they got their man?
One thing is for certain: New England fans don't want to trade down and miss out on a stud like they did on Clay Matthews three years ago.