NBA Draft 2012: Predicting Which Prospects Will Be All-Stars by 2014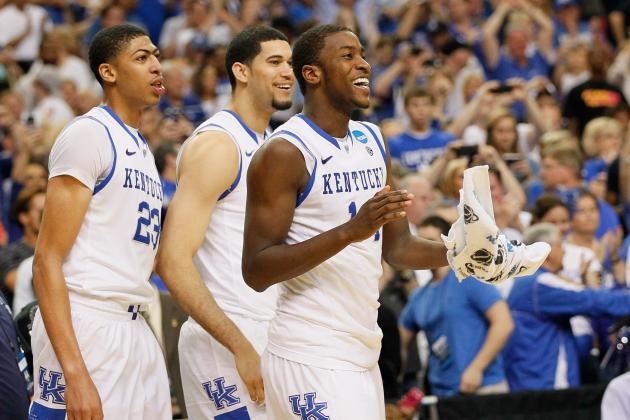 Kevin C. Cox/Getty Images

For even the most exceptional college stars, success in the NBA is anything but a forgone conclusion.
We're all well aware by this point that the 2012 draft class is going to be a good one, but just how good?
There should be more than a few quality role-players, starters and guys who can make an impact with a number of professional clubs. But, for the struggling teams desperate for a savior, only a future All-Star will do—preferably someone ready to be an All-Star sooner rather than later.
Using Chad Ford's projection of the top-20 NBA prospects, here are the best bets to become those long sought-after All-Stars, along with the odds their success will surface by 2014.
Begin Slideshow

»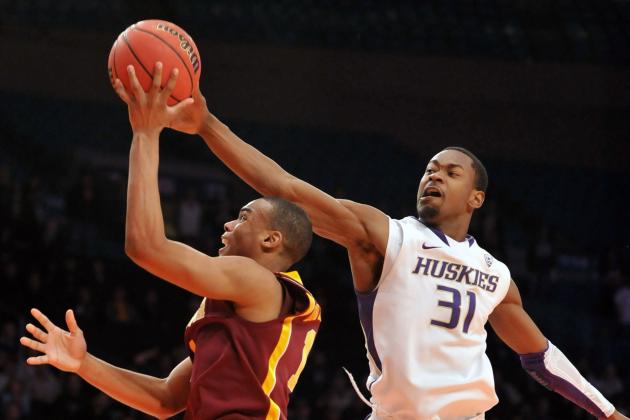 Jason Szenes/Getty Images

2014 All-Star Odds: C+
Terrence Ross could be the sleeper of the 2012 draft. With so much attention paid to wing players like Michael Kidd-Gilchrist and Harrison Barnes, Ross could very well have the last laugh.
The 6'6'' guard improved dramatically in his sophomore season, proving he could shoot from decent range, defend and get to more than his fair share of rebounds. If his rapid improvement at Washington is any indication of this guy's drive to succeed, he could turn a lot of heads early in his NBA career.
It may be asking a bit much for Ross to become an All-Star by 2014, but he probably stands a better chance than a number of the players taken ahead of him at the draft.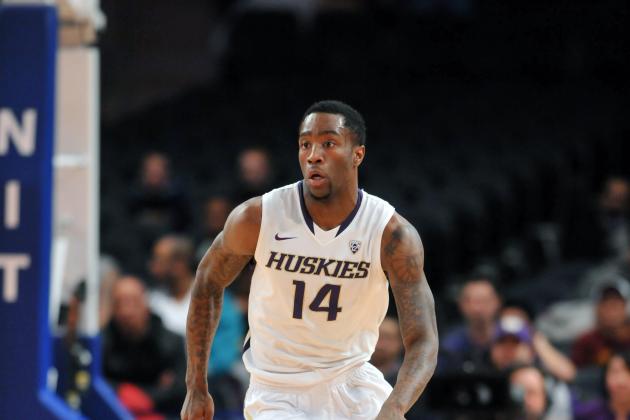 Jason Szenes/Getty Images

2014 All-Star Odds: C -
Ross' teammate Tony Wroten Jr. looks a lot like a poor-man's Tyreke Evans at the moment, and it wouldn't be surprising to see him have a standout rookie campaign with so few rookie guards of any repute to steal his thunder.
Given that he's unlikely to go especially high in the draft, though, Wroten probably won't be called upon immediately to start or play huge minutes for a team. Of course, that could change if he gets on board with the right team, but the odds are still against a rapid ascension to All-Star fame.
The best case scenario for the freshman likely entails an opportunity to patiently improve his decision-making and shooting so that he can eventually make a solid NBA team even better.
Streeter Lecka/Getty Images

2014 All-Star Odds: C
Quincy Miller could very well be the guy 15 other teams end up wishing they had taken in this draft. He could also wind up even more of a star in the NBA than Baylor teammate Perry Jones (even though Jones is likely to be taken before Miller as a lottery pick).
Built in the molds of long forwards, from James Worthy to Kevin Durant, the 6'9'' forward could become an incredible all-around athlete, capable of impacting the game on offense and defense alike.
Nevertheless, the freshman is still raw, and it may take him more than a couple of years to find his All-Star groove. He could start off as a bit of a project on a team that doesn't need him right away. Come 2015 or 2016, though, keep an eye on Quincy Miller's development.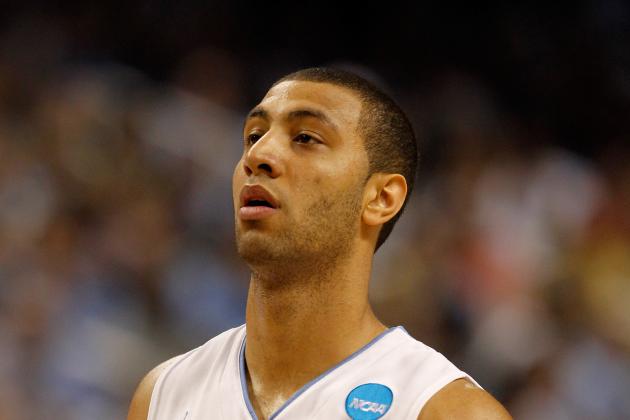 Streeter Lecka/Getty Images

2014 All-Star Odds: C
Kendall Marshall may slip a bit in this year's draft. Despite being arguably the best point guard in a draft relatively devoid of quality 1s, the talent ahead of Marshall appears too good to pass up.
We know that UNC's standout sophomore can distribute the ball incredibly well and run a top-notch NCAA starting unit. We also know he has the size to play—and potentially excel—in the NBA.
What we don't know is whether he'll be the next Jason Kidd or the next Jose Calderon. Either way, the team that selects him will be all the better for it, but it's too soon to know just how much better. In any event, guards who can pass like Marshall always stand a good chance of getting noticed. Scorers in this league are a dime-a-dozen, but guys like Marshall can be serious difference-makers.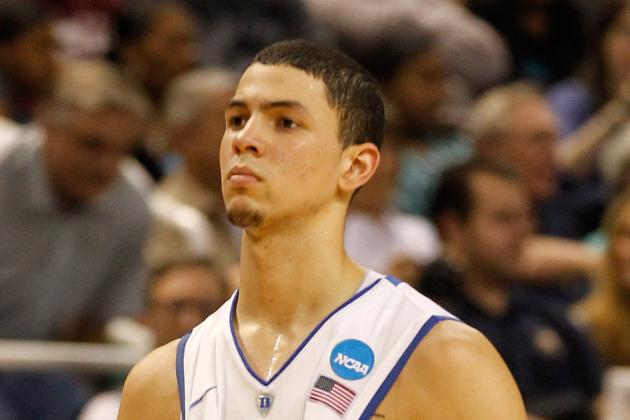 Streeter Lecka/Getty Images

2014 All-Star Odds: D+
Like Jamal Crawford, there's a good chance Austin Rivers will win a Sixth Man of the Year award before he's ever selected to an All-Star game.
Rivers has yet to display anything resembling complete point guard skills, but he could strut into the NBA with a scoring sensibility mature beyond his years. Still, without exceptional size or athletic ability, he'll have to rely on talent, intelligence and practice—things that typically develop over time.
It's far too soon to count this kid out of the NBA elite, but he almost certainly won't get there right away.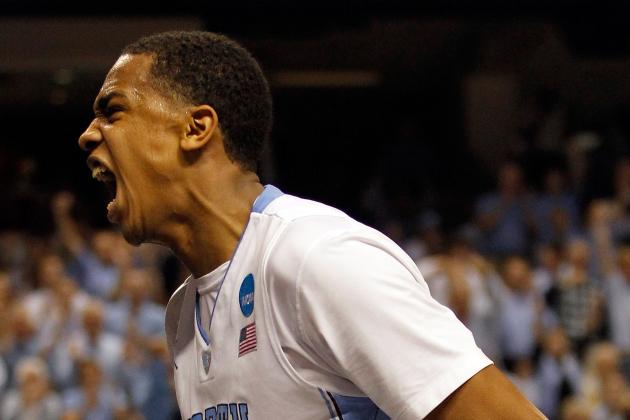 Streeter Lecka/Getty Images

2014 All-Star Odds: D -
John Henson could be somewhat of a late-lottery steal, but that doesn't mean he has many All-Star games in his future.
The 6'10'' power forward has all the makings of the next Tyrus Thomas—and, while Thomas has struggled with his offense this season, that's not all bad. Henson should be an explosive big who can make a serious defensive impact a la Serge Ibaka.
In short, Henson's NBA comparisons put him in good company... just not All-Star company.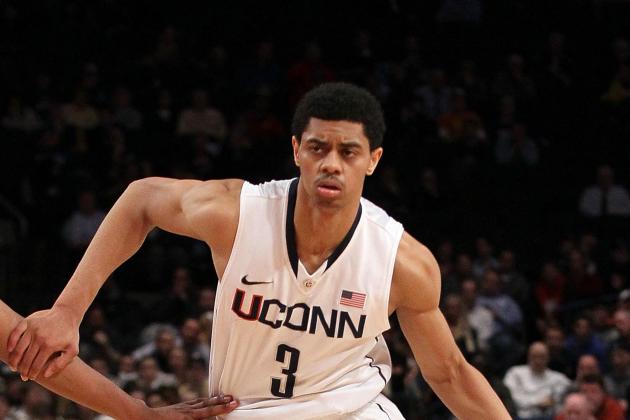 Jim McIsaac/Getty Images

2014 All-Star Odds: C+
If Connecticut alum Rudy Gay still isn't an All-Star, it's hard to imagine Jeremy Lamb climbing that mountain any quicker.
That said, Lamb could surprise some people. He has a long wingspan that one wouldn't expect from his 6'5'' frame, and he has all the skills and athletic ability to become a prolific scorer in the NBA. Look for him to make a MarShon Brooks kind of impression in the pros and potentially sneak into the All-Star discussion before anyone currently expects.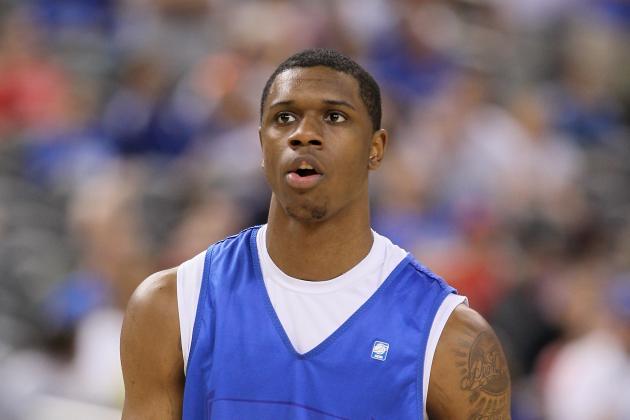 Jeff Gross/Getty Images

2014 All-Star Odds: D
There's no question that Terrence Jones has the physique and upside of a future All-Star. He can score, rebound, pass and defend—but most importantly, he has the length and athletic ability to make a significant impact at the professional level.
Unfortunately, it will probably take Jones a few years to develop the skills that should accompany such a package. His shooting needs some work, and he doesn't appeared poised to take over for an NBA team right away.
He'll be a nice rotation piece for the time being, but don't be surprised to see him at the All-Star game down the road a bit.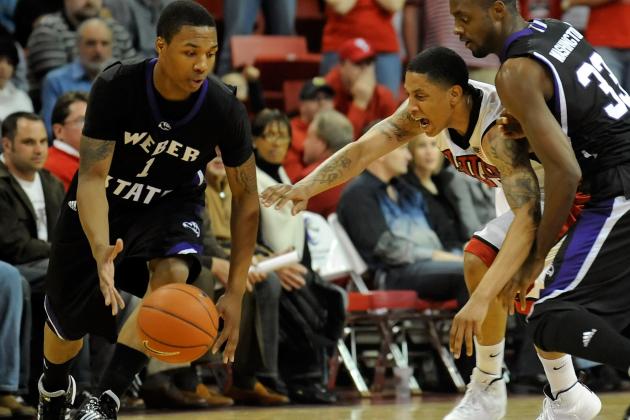 Ethan Miller/Getty Images

2014 All-Star Odds: D
Damian Lillard has the scoring ability to become a quality point guard in the NBA, especially if he becomes an improved floor general.
That said, this is a weak draft for point guards, and Lillard hardly figures to be the next Kyrie Irving—nor even the next Kemba Walker. Lillard can fill a need for a team that needs backcourt help, but don't expect him to become much of a star any time soon.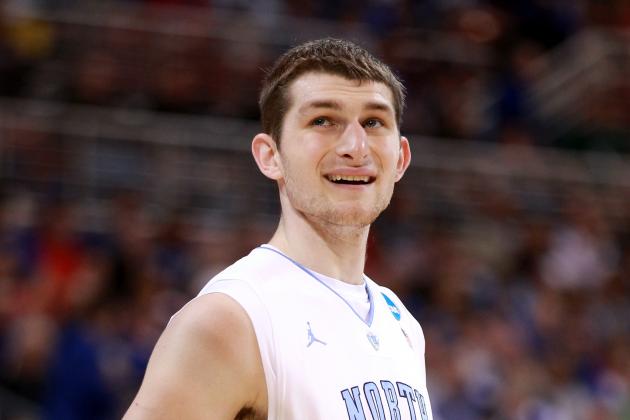 Andy Lyons/Getty Images

2014 All-Star Odds: C+
Tyler Zeller is a legitimate seven-footer who can do things most guys that size can't. His All-Star odds benefit accordingly.
The chances that Zeller makes that leap by 2014 aren't especially great, though—he needs to add some bulk, and he won't be able to score or rebound as prolifically against the NBA's larger bodies. Still, the guy can shoot, move well and run the floor.
Not your average center by any means.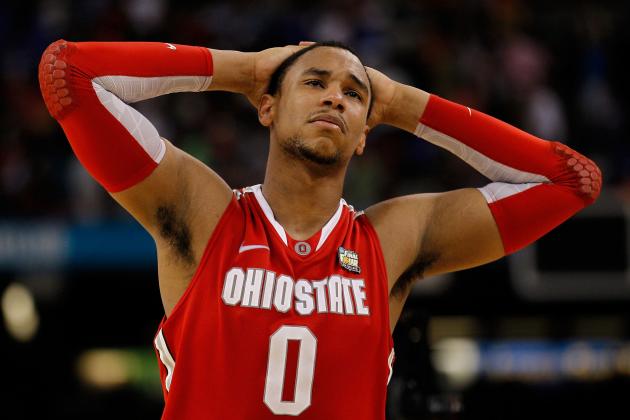 Chris Graythen/Getty Images

2014 All-Star Odds: C -
Jared Sullinger is likely to be as close to a "guarantee" as almost anyone in the draft, but that doesn't mean he'll be an All-Star. He's the safe bet, a low-risk, low-reward kind of guy who could become a solid starter in the NBA, but probably isn't destined for much more.
There's no question the 6'9'' forward has NBA strength, but he may struggle to dominate the paint against the league's bigger bodies.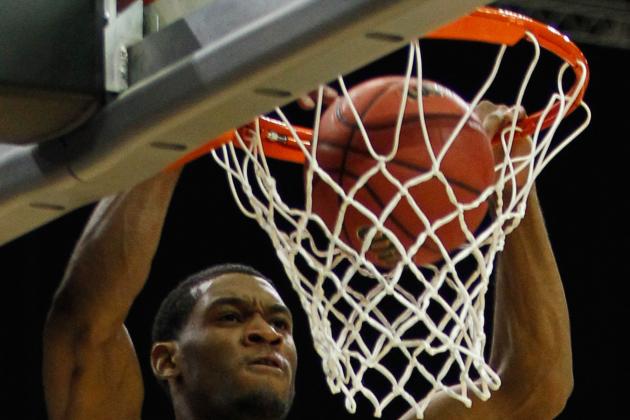 Streeter Lecka/Getty Images

2014 All-Star Odds: C+
Perry Jones' All-Star odds depend entirely on which Perry Jones the NBA actually gets.
The 6'11'' forward has the talent and athletic ability to one day rival Kevin Garnett, but no one is sure he has the heart to do so. If Jones can locate his intensity and bring it to his NBA games with any consistency, he could be as versatile as any big in the league.
However, if it ends up taking him a while to figure it out, expect his career to take the more gradual trajectory of someone like Anthony Randolph (who's getting spot minutes on Minnesota's bench at the moment, if you were wondering).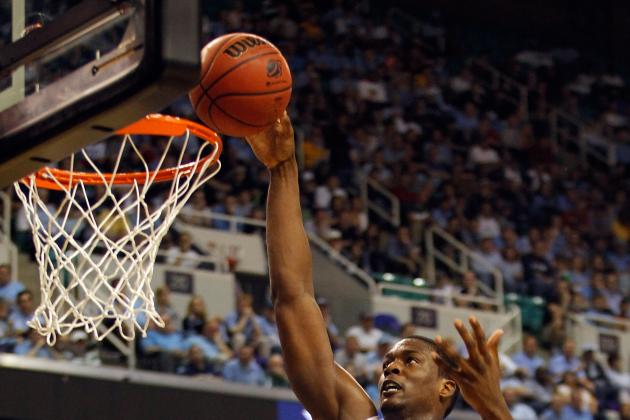 Streeter Lecka/Getty Images

2014 All-Star Odds: C+
Harrison Barnes certainly has his share of detractors, all quick to note that he could be more athletic, that he's unable to create his own offense and so forth.
These could be prescient criticisms—Barnes could become much like another highly-touted prospect out of North Carolina: Marvin Williams.
Nevertheless, he could become an immediate asset to any number of clubs likely to select in the middle of the lottery: Toronto, Detroit, Sacramento or Cleveland. Barnes can shoot and make contributions on both ends of the court. Even if he has been over-hyped at times, Barnes could quickly diversify his skills and become an All-Star level player (even if not an actual All-Star).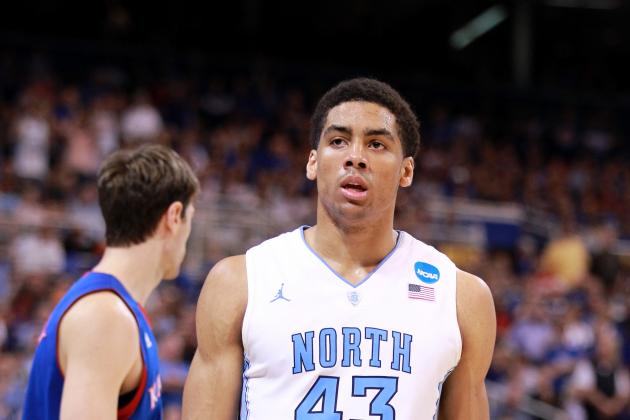 Andy Lyons/Getty Images

2014 All-Star Odds: D
Who knows how good McAdoo will eventually become? He's the kind of pick who could translate into a fantastic power forward down the road or he could become one of those "bridge to nowhere" projects that never quite pans out.
All that is certain is that it will be far too soon to issue a final verdict in the next couple of years.
With impressive athleticism, quickness and instincts, McAdoo could certainly help a team out in his first couple of years. However, he probably doesn't have a complete enough offensive game to turn many heads right away. If he can improve his shot and make his 6'9'' frame work in the NBA, the sky is the limit.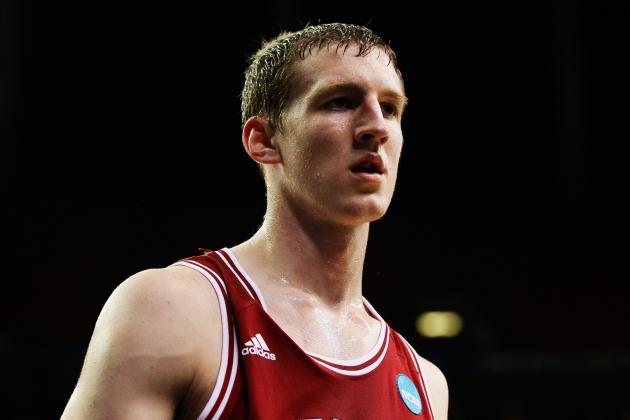 Kevin C. Cox/Getty Images

2014 All-Star Odds: C
The biggest strike against Cody Zeller's 2014 All-Star hopes is that there's a good chance he won't even declare for this year's NBA draft.
Even if he did, he'd have a lot to prove about his ability to do more than score. It's the same thing Brook Lopez must prove, even when healthy. In other words, Zeller could become a very talented big in the NBA, but it's not yet clear that he's well-rounded enough to be an All-Star.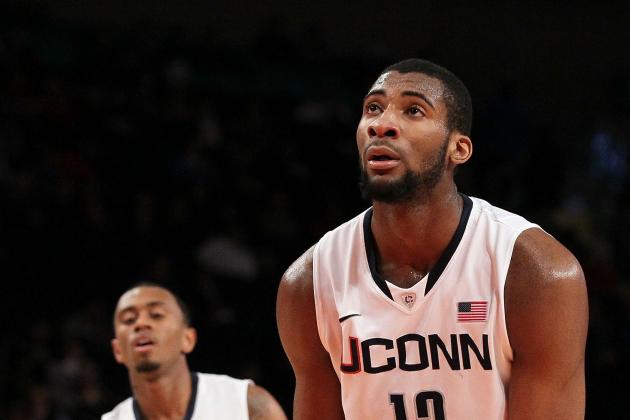 Jim McIsaac/Getty Images

2014 All-Star Odds: B+
Even if Andre Drummond is selected after Thomas Robinson in this year's draft, he may have a better shot at an early All-Star appearance by sheer virtue of qualifying as a center.
Drummond is still a bit raw and may have a tendency to check out mentally, but if he puts it all together quickly enough, it's hard to overstate his upside. He has the potential to become a complete big man who can score, rebound and intimidate shots in the paint.
Given the shortage of quality centers in the NBA, Drummond could quickly become one of the best.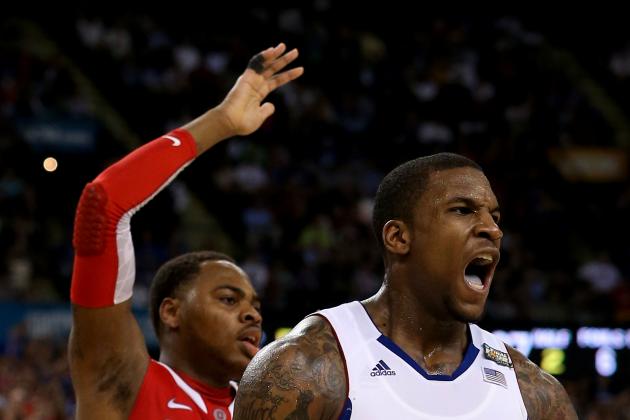 Jeff Gross/Getty Images

2014 All-Star Odds: B -
At the very worst, Thomas Robinson will end up something like David West, and that's not such a bad thing.
Chances are, though, that Robinson will wind up an All-Star in the not-too-distant future. He's already 21 and used his junior season to display a vastly-improved offensive game that should hold up well in the NBA.
In the short term, however, Robinson's odds are hurt by an All-Star market flooded with some very good power forwards, especially in the Western Conference where he very well may be drafted by the New Orleans Hornets. Robinson is good, but it will probably take a long time to be better than Kevin Love, LaMarcus Aldridge and Blake Griffin, especially without a distinguishing defensive game.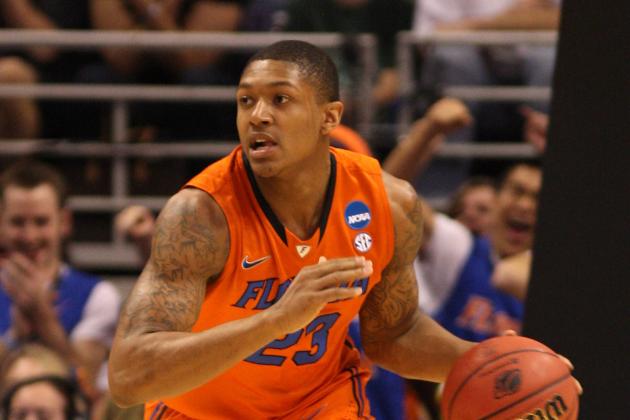 Christian Petersen/Getty Images

2014 All-Star Odds: B -
There's a good chance Bradley Beal will be an All-Star, but it may take him a while. He will have to distinguish himself from the Eric Gordon and Monta Ellis class of combo-guard that seems to have a difficult time getting its foot in the door at All-Star Weekend.
Nevertheless, with the Hornets backcourt pretty much set, there's a good chance Beal will end up with the Portland Trail Blazers, giving them a much-needed young scorer in the backcourt.
Beal can shoot, play some defense and should be able to run some point in the NBA—over the long term, these skills will suit him and his lucky team quite well.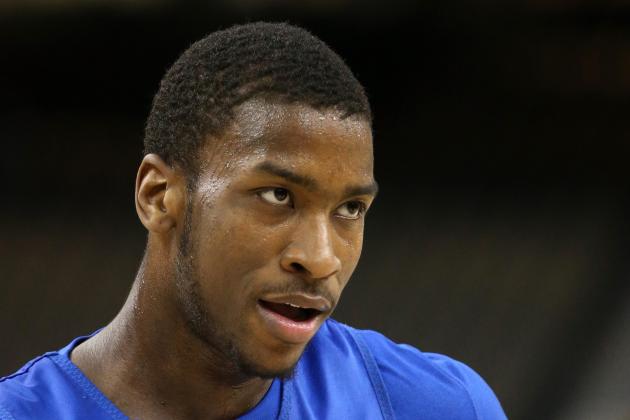 Ronald Martinez/Getty Images

2014 All-Star Odds: A (maybe A+)
Whoever loses out on Anthony Davis will be inheriting one heck of a player to man its wing for the next decade. You can't help but feel this might be one of those drafts where, five years from now, the team with the top pick wishes it hadn't taken the big guy.
That's not a knock on Anthony Davis—we all know what he can do.
Kidd-Gilchrist just might be one of those rare, special finds who takes it to another level. With a more consistent outside game, he will become a well-rounded machine with all the right tools. He rebounds, he defends and he does it at the highest level, helping his Wildcats plow through the NCAA Tournament with 24 and 19-point outings against Indiana and Baylor, respectively.
The most exciting thing about this guy is that the only thing that could use a little work is his offense. The things he needs are things that can be taught—his composition and his heart have all the makings of an All-Star.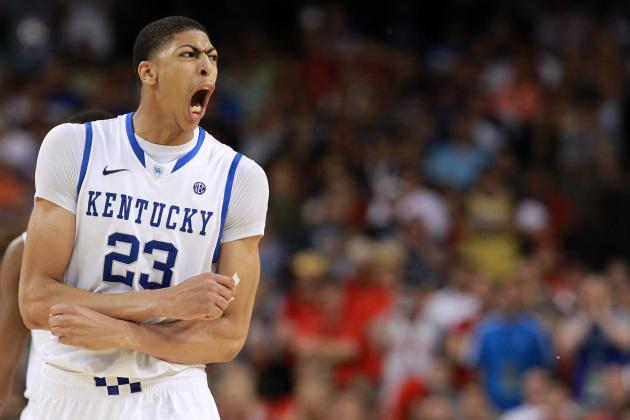 Ronald Martinez/Getty Images

2014 All-Star Odds: A
Anthony Davis' All-Star prospects appear to be more a question of when he'll make rather than if he'll make it.
He could have a good shot at making it in 2014 if he's drafted by a team in the Eastern Conference.
That's a pretty safe bet—unless something crazy happens with the draft lottery, of course. If Charlotte or Washington lands the top selection with their 25 percent and 19.9 percent chances of respectively doing so (assuming current records), Davis would instantly become one of the best bigs in the conference.
Sure, it may take him some time to polish his post game and muscle up to NBA front lines, but he'll immediately stand out thanks to his quickness and defensive abilities. He will also stand out, because he'll be on a team that needs exactly what he can give them.
Charlotte is looking for a franchise player to pair alongside Bismack Biyombo, and the Wizards could use an upgrade over Trevor Booker now that the Andray Blatche experiment has gone up in flames. In either scenario, Davis will have plenty of room to shine for many years to come.