NBA Playoff Picture: LeBron James and the 10 Most Dangerous Players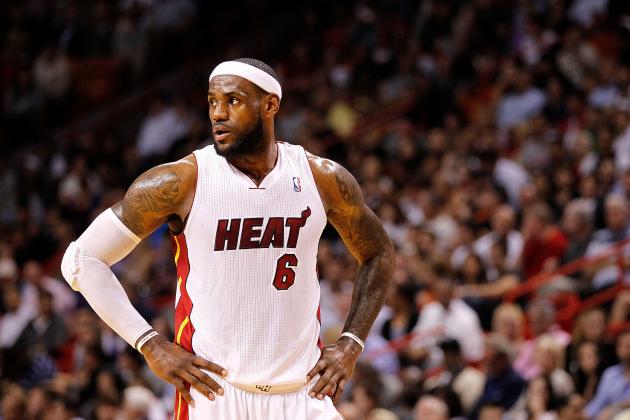 Mike Ehrmann/Getty Images

The NBA playoffs are just around the corner and teams are pushing hard to establish position in the standings during the final month of the regular season.
Once the playoffs start, the difference between teams often relies on several key players. These X-factors step up in high-pressure situations and lead their team to victory.
LeBron James, for example, has been having an MVP-caliber season and is in hot pursuit of his first championship ring. This determination to make up for last year makes him a very dangerous player in the playoffs, but is he the most dangerous?
Let's take a look at the top 10 players who you should watch out for come playoff time.
Begin Slideshow

»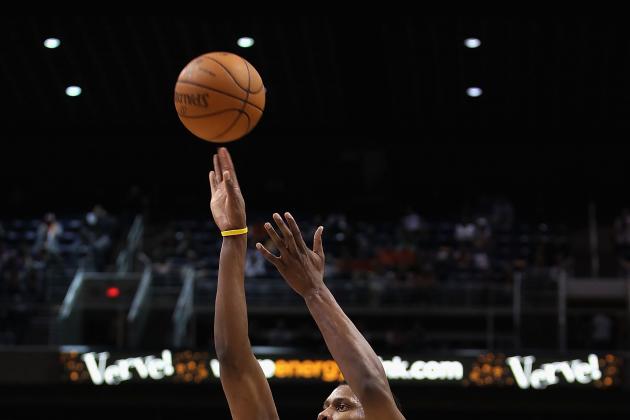 Christian Petersen/Getty Images

Gay missed the playoffs last year due to injury but is back to being the best player on the Grizzlies. He is a hungry, young player who hasn't played in the postseason yet, but his scoring ability and leadership will translate from the regular season into the playoffs.
The Grizzlies are in position to make a run at a higher seed in the Western Conference, which could also land them home-court advantage in the first round. Gay is a better player at home where his averages in points, rebounds, assists and three-point percentage are all higher compared to his numbers on the road.
With Zach Randolph partially tearing his MCL earlier this season, Gay has had to carry his team for much of this season. Even with Randolph back, Gay continues to shine as the clear-cut number one in Memphis, which will continue into the playoffs.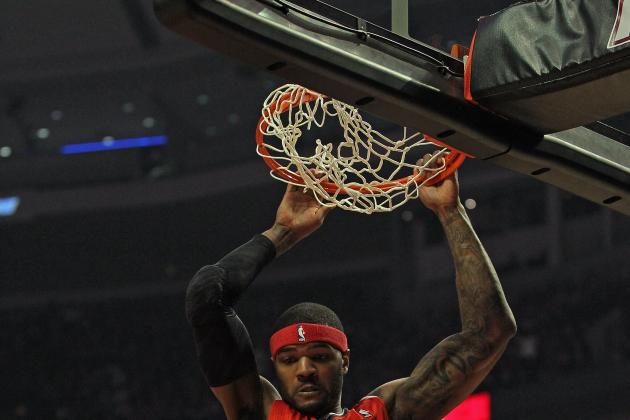 Jonathan Daniel/Getty Images

J-Smoove has been having a great year, living up to his reputation as a stat-line stuffer (18.8 PPG, 9.8 RPG, 3.9 APG, 1.83 BPG, 1.5 SPG).
His averages for points and rebounds this year are also career-highs for Smith, who also has 41 games of postseason play under his belt. He can have great games against other playoff teams (34 points against the 76ers in his last game), which also makes him a force to be reckoned.
Smith reportedly asked for a trade from Atlanta earlier this season, but no deals were made. Now that the Hawks have him locked up for the rest of this season, Smith has to buckle down for the postseason.
The window for the Hawks' title hopes is closing (which may have been why Smith wanted out), but if Smith plays well enough alongside Joe Johnson and Al Horford, Atlanta may be able to make a push for their first championship since 1958.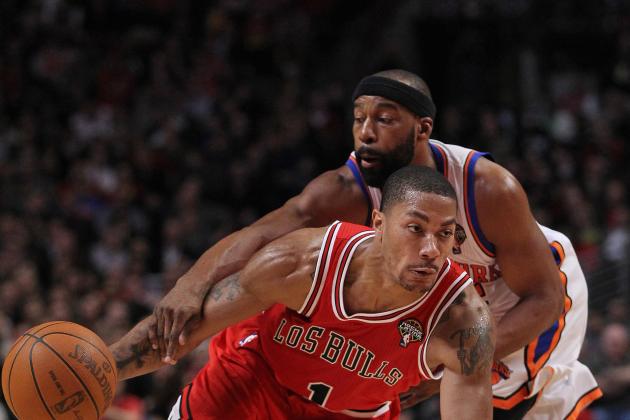 Jonathan Daniel/Getty Images

While number eight in this list seems pretty low for the reigning MVP, it is suitable because of the question of Rose's health going into the postseason. He has been hampered by back and groin injuries this season, and these could continue to hamper him throughout the playoffs.
A fully healthy Derrick Rose is a scary thought. He is a pure scorer with the ability to pick defenses apart. Rose has developed a solid three-point shot, which opens up his lanes to drive or dish to open teammates. His team has been doing relatively well without him this season, which makes him being on the court for a seven-game series a nightmare for the East.
He did lead his team all the way to the Eastern Conference Finals last season, only to fall short at the hands of Miami. However, Rose has a fiery, competitive spirit which will be in full effect once the playoffs roll around and make him and his Bulls a very threatening presence indeed.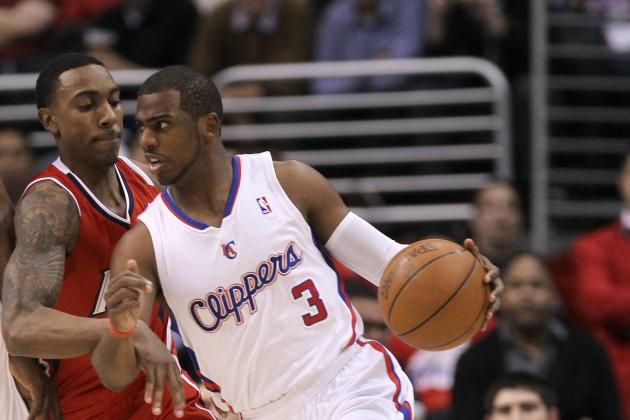 Stephen Dunn/Getty Images

CP3 is enjoying his change of scenery this season and has the Clippers fans talking titles for the first time in ages.
What makes Paul more dangerous this postseason than his past campaigns is his supporting cast. Fellow All-Star Blake Griffin, Mo Williams, DeAndre Jordan, Caron Butler and Nick Young form an exciting team with capabilities to make a run in the Western Conference.
Paul leading this cast makes it even more enticing after seeing what he could do with a pretty depleted New Orleans team last postseason against the Lakers. Individually, everyone around the Association knows what he is capable of, but now that he has some solid help, the sky is the limit for the Clippers.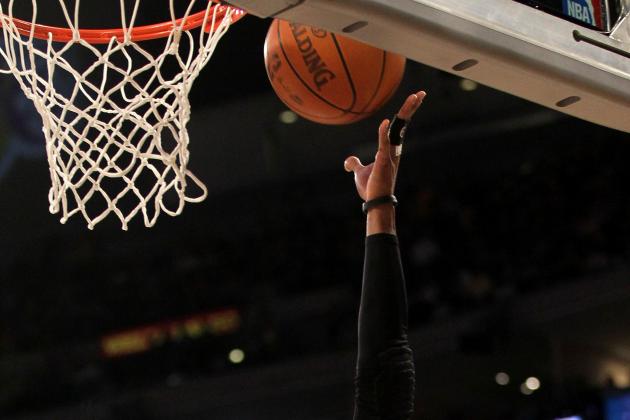 Stephen Dunn/Getty Images

Sticking with the "point guard making his team better" theme, Rondo and the Celtics are in the mix in the East again.
Rondo has had a phenomenal year, making a case for the best all-around point guard with his five triple-doubles on the season.
While his shot is not so dangerous, Rondo has the option of relying on his sharpshooter teammate Ray Allen or forwards Paul Pierce and Kevin Garnett. Rondo has taken the aging Celtics and has helped to preserve their title chances during a tumultuous season full of trade rumors on the team.
He is a flat-out baller who can make plays happen which will be a crucial asset in crunch-time during the playoffs.
Brett Deering/Getty Images

Dwight Howard is still in Orlando after all the dust settled from his trade saga this season.
Since making his decision to stay in Orlando (until his contract is up in 2013), he has expressed his determination to put all of this drama behind him and chase the elusive NBA championship.
Howard is without question the best center in the NBA. He can get it done down low on offense and defense and can clean the glass with his high number of rebounds. Any team matched up against Orlando in the playoffs is sure to have issues in the paint on offense and defense with Howard on the floor.
With the feeling of having to do everything himself, Howard becomes an especially dangerous threat in the playoffs where he will be on an individual tear.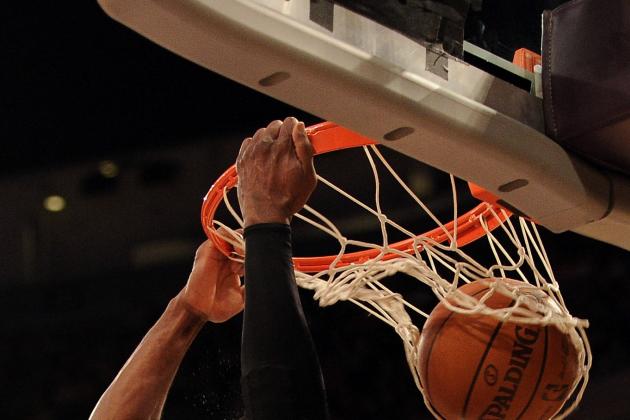 Harry How/Getty Images

D-Wade has been playing great this season but has been overshadowed by LeBron James' monster year.
His scoring is lower than previous years (22 PPG), but his player efficiency rating is remarkable sitting at 27.54 (second in the league only to LeBron).
He has only missed the playoffs once in his career, but he has plenty of experience in the postseason, including his championship run in 2006.
Wade is a prolific scorer who can get it done in crucial moments of the game, which will be helpful due to the highly-criticized play of LeBron in the fourth quarter.
Even though he may not be the best player on his team anymore, Wade is still regarded as one of the best players in the league and should be causing havoc for opposing defenders in the playoffs this year.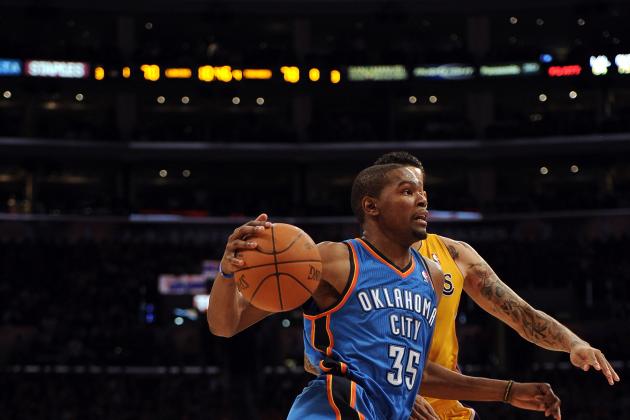 Harry How/Getty Images

The Thunder currently sit atop the Western Conference and that is largely due to the amazing play of Kevin Durant this season.
The quiet superstar has compiled an MVP-worthy resume this season (27.7 PPG, 3.5 APG, 8.2 RPG, .504 FG%). His play, along with sidekick Russell Westbrook, has transformed Oklahoma City from a 23-win team to a legitimate title contender in a matter of three years.
He has proven himself late in games with a great buzzer-beater against Dallas earlier this season and several other clutch shots in the fourth quarter.
Durant has progressively gotten further each year in the playoffs and after falling short of the NBA Finals last season, expect him to take his team to the next level once more.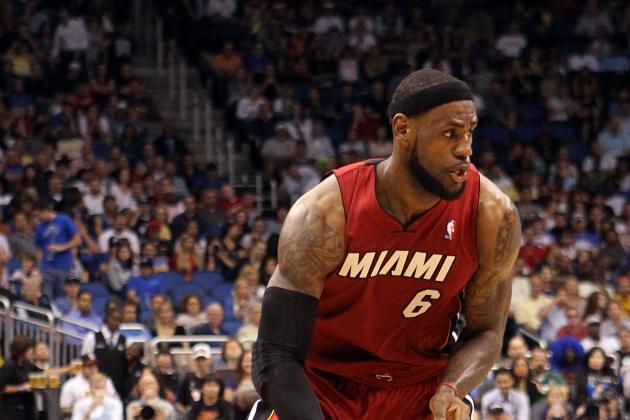 Sam Greenwood/Getty Images

Though he is arguable the most valuable player this season, James will have to settle for number two on this list.
LeBron has had the best season of his career after going through a difficult transition to Miami last season. Now viewed as the villain after his decision to leave Cleveland for the Heat, James has embraced his role and decided not to let it affect his game.
That has been the difference for him this season as he is continuing to put up his usual numbers, but now with a type of confident swagger that he seemed to be missing last season.
Though he is often cited as being scared of high pressure situations, I see this year's postseason as a means of breaking that mold. Should James develop strong play in clutch situations in the playoffs, he would silence the critics and would undoubtedly be the top player in the Association.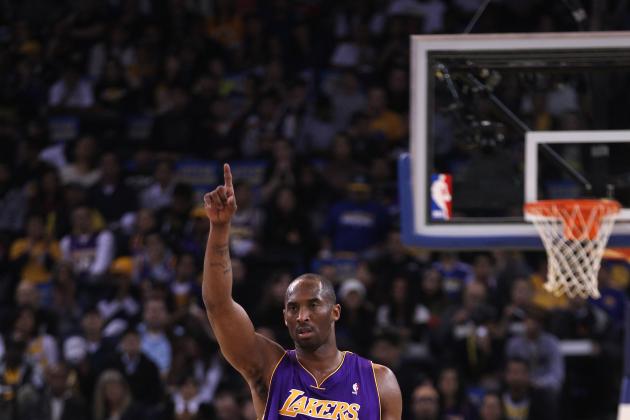 Ezra Shaw/Getty Images

Only Kobe could be 2-19 shooting against one of the worst teams in the league and still manage to pull out a game-winner for only his third made shot of the game.
It's this type of play in the closing minutes of a game that make Kobe the absolute biggest threat and most dangerous in the playoffs.
He has all the championship experience and skill necessary to carry the Lakers to another ring. Kobe's toughness remains unquestioned, having played through several injuries this season.
His chase for a sixth title in the tail end of his career will motivate Kobe in the postseason this year, making him the most dangerous man in basketball come playoff time.