Kentucky vs. Kansas: 5 Reasons Wildcats Should Have No Problem in NCAA Final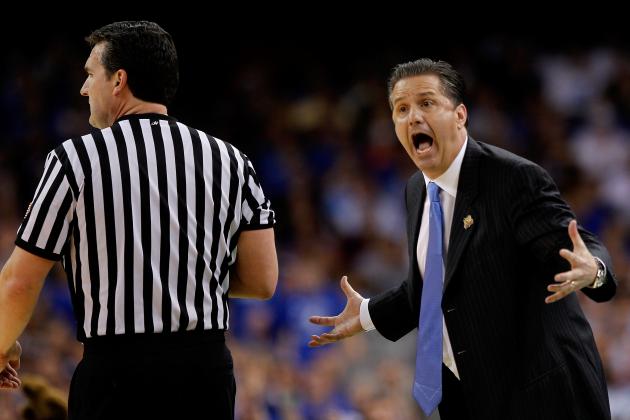 Chris Graythen/Getty Images

The last two teams in the NCAA tournament fight it out for a title tonight.
While the Kentucky Wildcats were expected to be in the title picture all along, the Kansas Jayhawks may not have been the team everyone picked to be standing at the end.
Oh how those bracket busters seem to make everyone's pool a little bit tougher (including mine).
This could be a game that exceeds expectations (I surely hope so) or it could be one of those UNLV/Duke games that you pray to the basketball gods that it ends soon. Either way, it's here and it's happening tonight.
Here are a few reasons Kentucky (and hopefully Ashley Judd) will be cutting down the nets around midnight tonight.
Begin Slideshow

»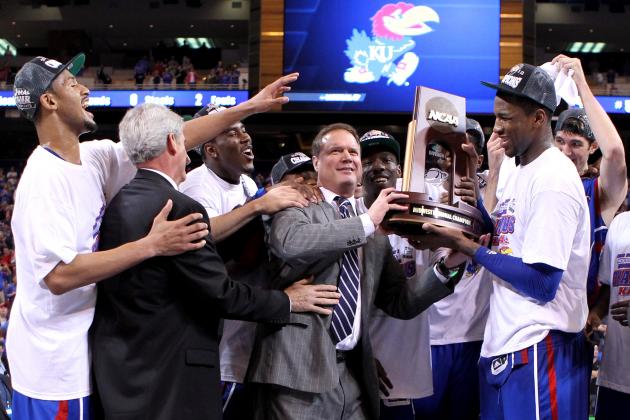 Andy Lyons/Getty Images

If North Carolina had been playing at full strength, the Tar Heels would have beaten Kansas. I am not saying they would have beaten Ohio State (at least that is what my brackets said). After the Elite Eight, everything is a crap shoot.
However, Kansas got here with a little bit of luck. Ohio State went cold in the second half as well.
Sometimes it's better to be lucky than good. Kansas is a good team, but it is also one lucky club.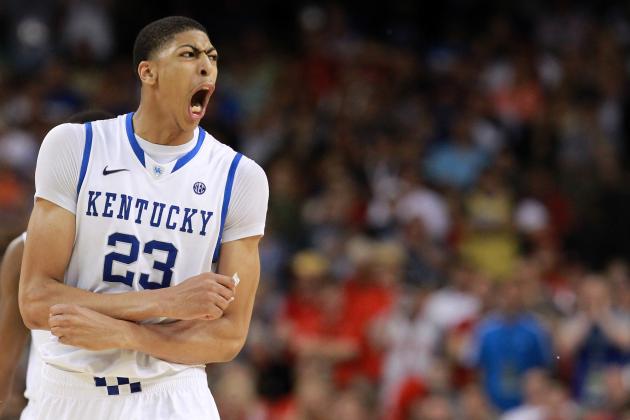 Ronald Martinez/Getty Images

If it gets right down to the two All-American players, Davis is the best in the country.
Like many of these tournaments, a team rides its best horse to victory. Carmelo Anthony is a prime example.
Whether Davis will be as good as Anthony in the pros is not known yet, but he has a good start. Davis will dominate this game, win the tourney's Most Outstanding Player award and then take his talents to the NBA.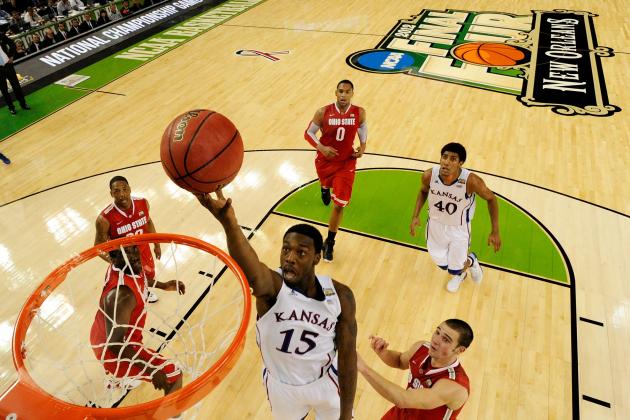 Pool/Getty Images

Kansas came from behind to beat Ohio State on Saturday night. If it gets behind Kentucky early, it will be over early.
Kansas does not have the horses to match Kentucky basket for basket. I envision Kentucky in the same category as the "Fab Five" when it just took off and ran and did what it wants.
Only this time, it is John Calipari calling the plays and he is a much better coach than Steve Fisher.
Look for Kentucky to run on the fast break early and often.
Ronald Martinez/Getty Images

While it is a bold statement, CBS tried and tried to get UNC and Kentucky in the Final, or maybe Ohio State.
I hate seedings in tournaments like these because they are subjective and always raise red flags.
The committee wants the best team moving forward no matter what because it is good for ratings and the dollar. Having Kentucky win is obviously more compelling because it is a group of youngsters who will be NBA stars in the next few months.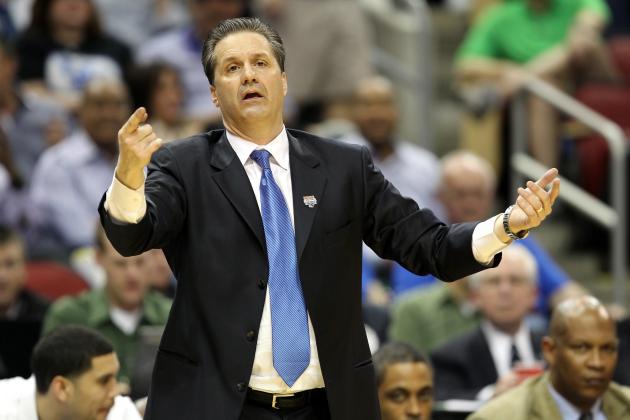 Andy Lyons/Getty Images

Finally, the monkey will be off his back.
If there is a coach who coached this tournament correctly this year, it is John Calipari. So close and so far away in many occasions.
Now,he has the most talented team with the best player in the game and should finally become a national championship winner. Having beaten Rick Pitino in the Final Four was sweet, but beating Kansas for a title will be icing on a very large cake.