My WWE Breaking News: 2012 Fantasy Pay-Per-View Schedule Released!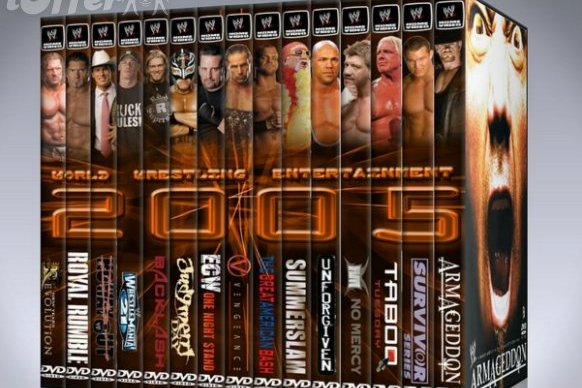 2005 -- A year of Single Branded PPVs
EDITOR'S NOTE: This article is about my Fantasy WWE; it is not what has been decided or will ever be decided, it is just an article based on Fantasy WWE. If interested, see the writer profiles of Will Owen, Michael Broughton, Charl G, Jack McKenzie and George Cushnie. Please do not leave a comment with complaints as I've now warned you in three locations.
Hey Bleacher Report! Since November, you must've noticed these articles called "My WWE," but non-Fantasy WWE fans should feel free to read this because it is an interesting article.
Because of recent technical difficulties, my account was deleted and I lost all of my Fantasy WWE articles. This is a replaced, but updated, list of pay-per-views we (me, Michael Broughton, Jack McKenzie, Charl G and George Cushnie) will be putting on for you.
One thing I will talk about in this slide is the return of single-branded PPVs. I believe that these are highly successful ways at promoting the entire roster, with both rosters running 42 men deep. They also are helpful in the sense that Raw and Smackdown go head-to-head from PPV to PPV.
Begin Slideshow

»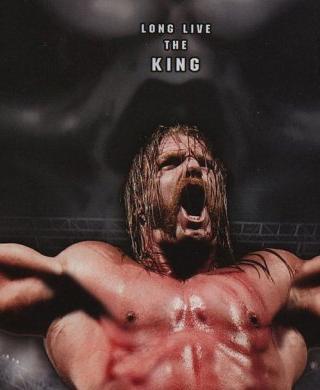 Which Brands?—Raw exclusive
Date?—April 29, 2012
Specialty Match?—None
We start the year off with a Raw exclusive pay-per-view. While there is no specialty match type, the show should be great, with the draft's results affecting it in a good way.
Be sure to see some rehash of the Seth Rollins and Randy Orton storyline, as well as the Shelton Benjamin and Drew McIntyre feud. Overall, this pay-per view will be exciting.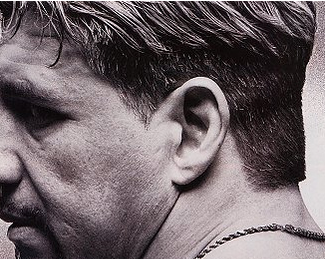 Which Brands?—Smackdown exclusive
Date?—May 20, 2012
Specialty Match?—None
When coming up with the names of the pay-per-view, I knew that No Mercy generally takes place in October, but I never liked the name Judgement Day to use as a PPV name. This PPV is the inverse of Backlash, as they are essentially the same PPV but with two different shows participating. The draft will definitely affect this card as well.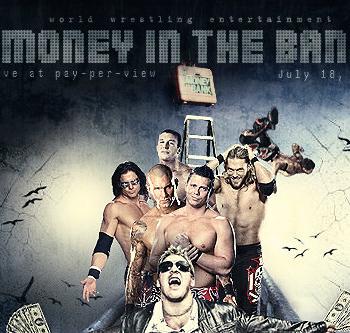 Which Brands?—Both brands
Date?—June 17, 2012
Specialty Match?—A Money in the Bank match for each brand
Yes, one of the best pay-per-views from real WWE 2011 makes a return in Fantasy WWE 2012. With both brands being stocked with high-flyers as well as the technically sound and the physically gifted, the Money in the Bank matches should have tons of action, not to mention what will be some great World Championship matches.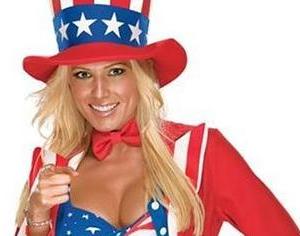 Which Brands?—Smackdown exclusive
Date?—July 15, 2012
Specialty Match?—None
A former WCW classic, now a WWE classic, makes its return. Another brand-exclusive PPV that will feature some great matches as storylines come together for SummerSlam. A great summer pay-per-view that really has the crowd into it; be sure to check this one out!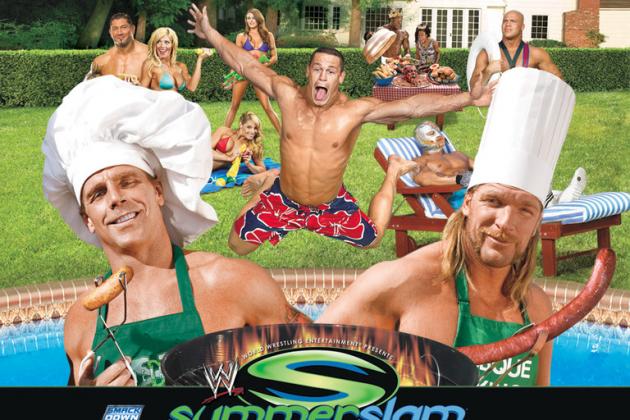 Which Brands?—Both
Date?—August 19, 2012
Specialty Match?—None
It will be the biggest party of the summer. The pay-per-view will be filled with high-class matches, similar to SummerSlam 2011 with the WWE Championship unification match. I cannot guarantee a surprise, but this is definitely a likely juncture where a shocker would present itself.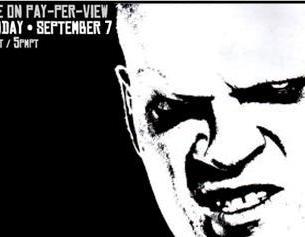 Which Brands?—Raw exclusive
Date?—September 16, 2012
Specialty Match?—None
We have another Raw single-branded PPV here. The rebounding PPV from SummerSlam should deliver well and has had a lot of success in the past (John Cena vs. Edge in a TLC match was one of the best Unforgiven matches to date).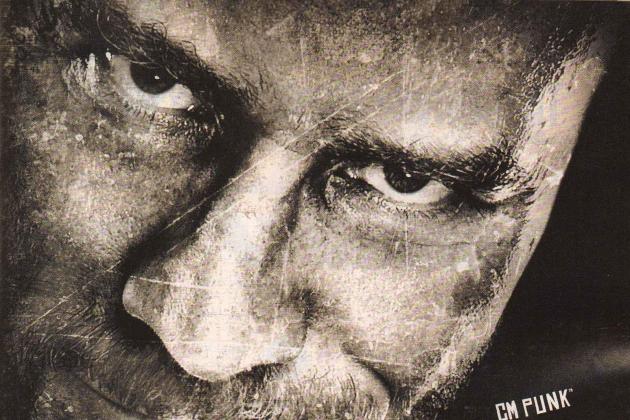 Which Brands?—Both
Date?—October 21, 2012
Specialty Match?—None
This type of pay-per-view is sure to deliver and is a fan favorite, but we're not going to hold back other matches for it, meaning this will not be the only pay-per-view featuring gimmick matches. It will definitely be a ruthless pay-per-view that is my favorite non-big-four pay-per-view.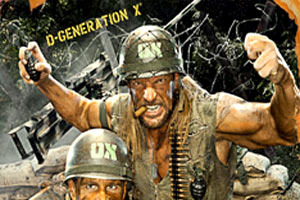 Which Brands?—Both
Date?—November 18, 2012
Specialty Match?—five-on-five tag team match
The fall classic will definitely deliver. The idea of bragging rights will definitely be prevalent in the five-on-five match. With the strong competitive state between Raw and Smackdown, expect tensions to be running high.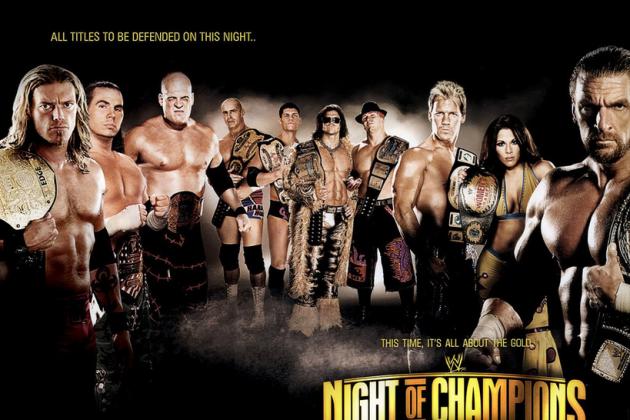 Which Brands?—Both brands
Date?—December 16, 2012
Specialty Match?—Championship Scramble
This was a very successful PPV for my crew this year, as we enjoyed the voting process and delivered a top pay-per-view. You can check it out for yourself.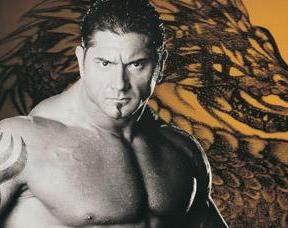 Which Brands?—Raw exclusive
Date?—January 6, 2013
Specialty Match?—Elimination Chamber
A relatively new PPV being brought back. It also featured great success in January 2012, when Michael Broughton wrote an excellent show. Check it out here.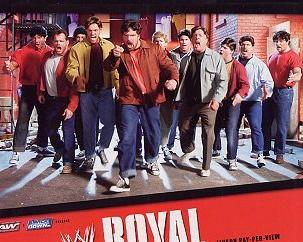 Which Brands?—Both brands
Date?—January 27, 2013
Specialty Match?—Royal Rumble match
Here is another one of the big four, and it will feature the renowned Royal Rumble match where stars such as Batista, John Cena, Seth Rollins and Rey Mysterio rose to prominence. Royal Rumble 2012 is also the home of many of Raw's WrestleMania storylines. Don't believe me? Check here.
(Editor's Note: The picture that I used is the funniest picture I've seen in WWE. Try and guess all of the people; not as easy as you might think).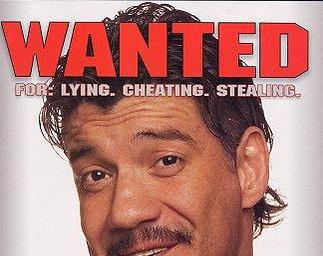 Which Brands?—Smackdown exclusive
Date?—February 24, 2013
Specialty Match?—None
The last pay-per-view before WrestleMania; it doesn't have a great history, but still displays great matches and sometimes brings about a surprise or two (Eddie Guerrero winning the WWE Championship).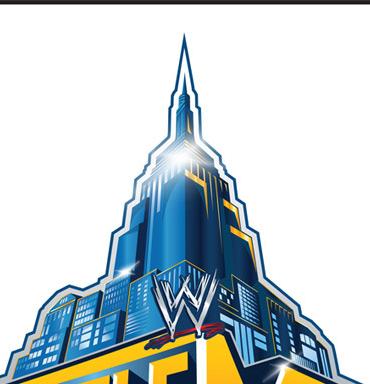 Which Brands?—Both brands
Date?—April 7, 2013
Specialty Match?—Money in the Bank
The show of shows brings about the return of WWE's newest masterpiece, the Money in the Bank. It would have returned to WrestleMania 28, but due to problems with getting back on track and for the sake of confusion, it was scrapped.
WrestleMania 29 already has a nice chunk of buildup and may even surpass WrestleMania 28 depending on Rock and Brock's roles in the PPV.
Conclusion: Well, those are the PPVs. If you have any that must be scrapped or replaced for something else, leave a comment and tell me. This is all done for the fans, so feel free to add your two cents. Thanks for reading!