Jayson Werth and 20 of the Longest Home Runs Ever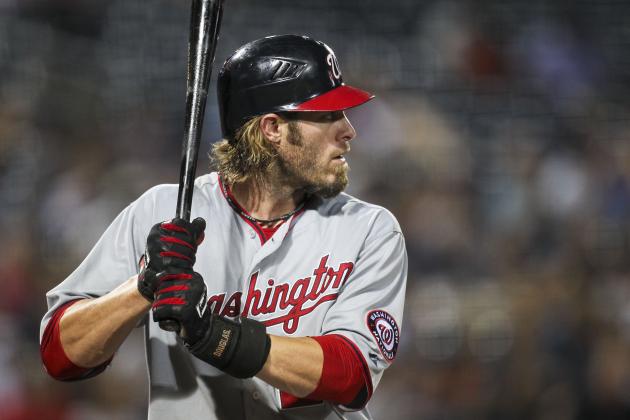 Daniel Shirey/Getty Images

As baseball fans, we all go crazy over home runs. Heck, when watching a game or even attending one, we go crazy over them even if they just barely clear the fence. I don't know what it is about them, but homers just have a magical thing about them that make fans go into instant happy-dance mode.
Yet, what makes us fans psychotic is if a home run travels an incredible distance. Take Jayson Werth (pictured), for example. Recently, in a spring training game against the New York Mets, he launched an absolute bomb of a homer that cleared three signs and landed in a players' parking lot. Sure enough ,the fans went nuts.
Thus, let's have a look at Werth's dinger and, in no particular order, 20 of the longest home runs ever.
Begin Slideshow

»
Ready for the crazy part about this homer? Harper was still in high school when he hit it!
I understand that The Ballpark at Arlington is a hitter-friendly stadium, but this one is still pretty impressive considering where it lands. The scary, heavily tattooed arms of Josh Hamilton strike again!
Though Dick Allen may be best known for his volatile attitude which he exhibited throughout his career, the guy sure did some work with the bat. Considering how most ballparks in his time were pitcher-friendly, this one is damn impressive.
He may be a glorified fourth outfielder, but consider this about Wily Mo Pena. He hit this ball incredibly deep in Comerica Park, quite possibly the most pitcher friendly stadium in baseball today.
Here we have Prince Fielder doing what he does best, and I'm not talking about packing away baby back ribs. I'm talking about slamming the baseball out of the park, further proving that the lone fat kid on the team should NEVER be underestimated.
OK, so it's a softball video. Still, you have to respect how far Canseco hit it! It's just incredible!
And here we have why Ryan Howard should never be taken lightly. His batting average may be suspect, but don't play with the fire that is his home run power!
Steroids or no, ladies and gentlemen? Take your pick! Either way, there's no way we can't respect the distance on this home run.
Reggie Jackson has been known for many home runs in his career, but this one is definitely one of his best. Why? Well, not only did it go onto the roof of Tiger Stadium, but it also helped the AL take home its first All-Star victory since 1962.
I don't know what's worse here. The fact that the left-fielder just stands and watches the ball sail over the fence, or that the stadium is practically empty. Still, this tater is EPIC.
Considering how Babe Ruth played in an era of large ballparks, every one of his career homers is all the more magical. His 60th dinger in 1927 is no exception, as the crack of the bat says it all.
Take a look at how hard the wind is blowing, and then see where the ball lands. Simply unbelievable.
Say what you want about steroid use, his attitude, etc. The fact remains that Bonds mashed balls like no other.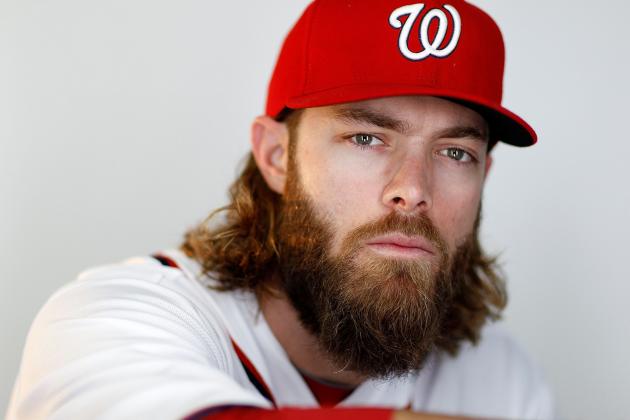 Mike Ehrmann/Getty Images

Unfortunately, no video could be found of Werth's aforementioned legendary home run. Still, this piece right here does it good justice.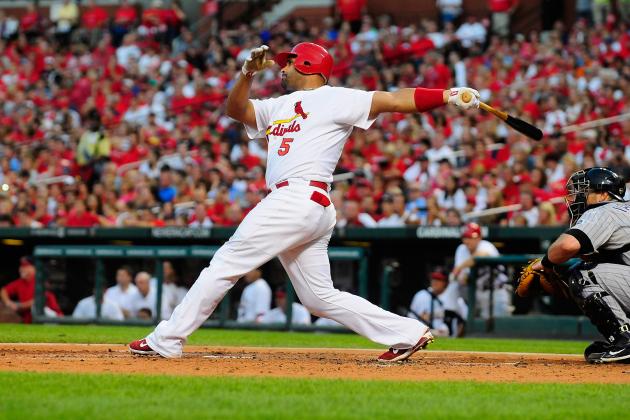 Jeff Curry/Getty Images

Albert Pujols may be on the Los Angeles Angels now, but he at least left the St. Louis Cardinals with two things: a World Series ring and a spot in the record books
I dare you to listen to the story behind Mantle's legendary home run and not be wowed. If you aren't, I may just stop being a Yankees fan, and you can hold me to that.
Fast forward to around 1:05 in the video, and let the debate begin. How many calories did Vaughn burn with that swing?
Let me get this straight. Mickey Mantle smacked this home run and was RETIRED??? Something tells me he had a few more seasons left in the tank prior to his hanging the cleats up in 1969.
Just when we thought we had seen everything from Adrian Gonzalez, here he is hitting the longest home run in the history of PetCo Park, a ridiculous pitcher's park where homers go to die.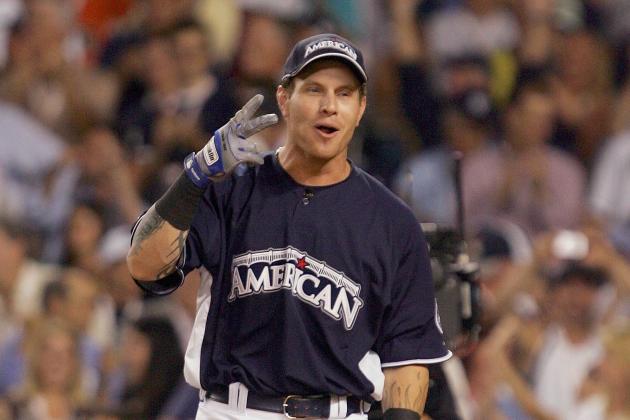 Jim McIsaac/Getty Images