NFL Rumors: Highlighting This Week's 5 Hot Button Players, Teams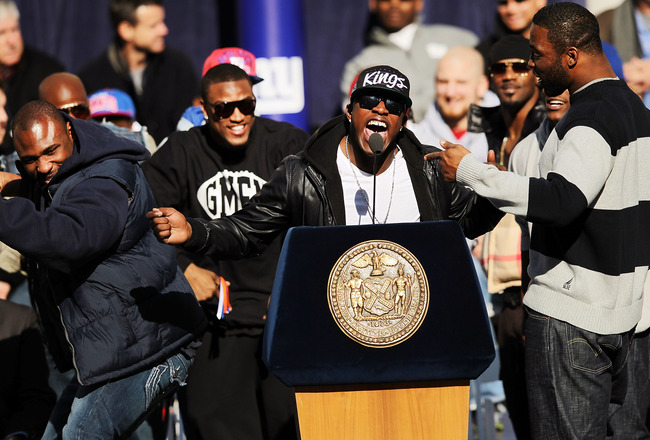 Spencer Platt/Getty Images
As much as we love the NFL, not every week of the year can be exciting. However, despite the insufferable doldrums we are forced to endure between free agency and the NFL draft, we are provided a continuous stream of entertainment thanks to the various attention seekers and miscreants of professional football.
The ones to watch this week are a mix of new faces and faces we could do with never seeing again.
5. Andre Brown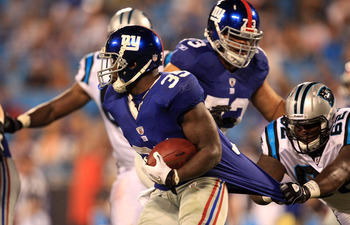 Streeter Lecka/Getty Images
When you're more famous for creating a post-game celebration than for your on-the-field contributions, that's where you've made your first mistake.
When you resort to performance-enhancing drugs as a professional athlete, that's your second mistake.
When those performance-enhancing drugs can't even help you get off the practice squad, you should just be embarrassed.
The NFL announced Friday that New York Giants' backup running back Andre Brown will be suspended four games for his use of performance enhancers.
Expect to hear his name quite a bit this week. It's not like you'd hear it during games, anyway.
4. San Francisco 49ers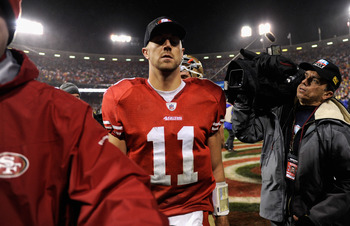 Thearon W. Henderson/Getty Images
The San Francisco 49ers had about as good of an offseason as they or their fans could have wanted. They have all 11 starters returning to one of the NFL's best defensive units, and they signed a throng of talent on offense to help aid Alex Smith's continued development.
With draft speculation set to heat up over the next few weeks, the free agency moves of each team will be highly scrutinized.
The 49ers will inevitably be brought up as a team by which all other teams will be judged for their actions during the month of March.
3. Mike Wallace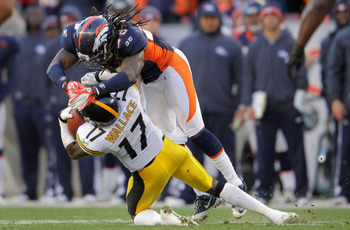 Doug Pensinger/Getty Images
Mike Wallace is sure to be a hotly debated name this week, given that he must be the most talented receiver to never get an offer in free agency.
Wallace was tendered as a restricted free agent by the Pittsburgh Steelers but has yet to receive an offer from another team or sign with his current home.
The speedster reportedly wants money in the realm of Calvin Johnson and Larry Fitzgerald, which is of course laughable and has only served to destroy his market value.
By far the most talented free agent who has yet to be signed by anyone, Wallace probably wishes he was in the spotlight for other reasons.
Just another athlete who can't keep his greed in check.
2. New York Jets/Tim Tebow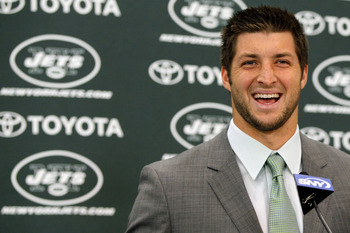 Mike Stobe/Getty Images
Does this one really need explanation? Tim Tebow, the walking media circus, is a member of the New York Jets.
The news broke two weeks ago, you say? Do you really think that means anything? This is the team that made headlines when Mark Sanchez and Santonio Holmes were planning a romantic getaway. Tebow and the Jets can keep Skip Bayless and Stephen A. Smith screaming for months.
If you value your brain cells, don't watch First Take in the morning for a while.
1. New Orleans Saints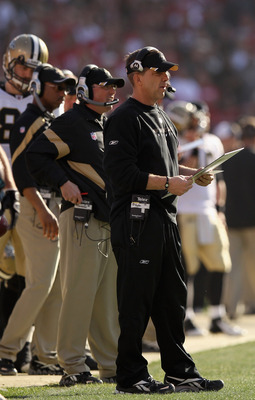 Ezra Shaw/Getty Images
Sean Payton and Micky Loomis are planning to appeal their suspensions to the NFL on Tuesday in New York City.
Given the damage already done to themselves and their organization by the "Bountygate" scandal, these two clowns really should be keeping their heads down.
Then again, people like them are just a feast for us media types.
The world will be in an uproar if the suspensions are reduced or lifted, and you can expect plenty of "told you so'' in the media if they aren't.
Either way, we're going to be hearing way too much about the New Orleans Saints this week.
Keep Reading