50 Bold Predictions for the 2012 MLB Season
Christian Petersen/Getty Images

The 2012 MLB season should be a very exciting one. There will be a number of surprises this season, and there should be some outstanding performances by some of the game's best players.
There are a number of young players who could make a big impact in the major leagues this year, and they will be amongst the players who are the most fun to watch.
Some teams will disappoint this year, while others will go on to have the best seasons that they have had in a while.
Begin Slideshow

»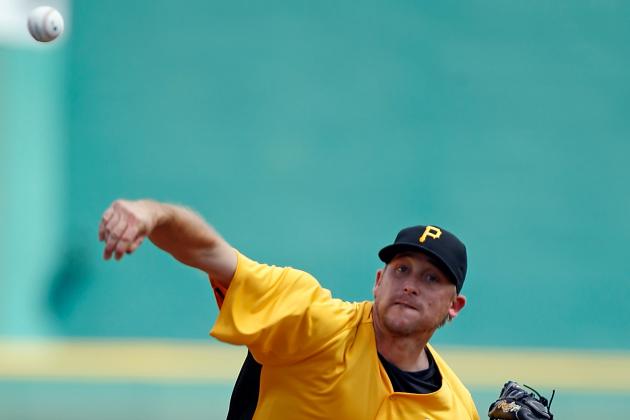 J. Meric/Getty Images

The Pittsburgh Pirates' last winning season came in 1992, and the team has dealt with futility ever since. Their highest win total since that season was 79 in 1997.
This season will be the first time in a long time that the Pirates have a winning record. They will be able to take advantage of playing in a slightly weaker National League Central.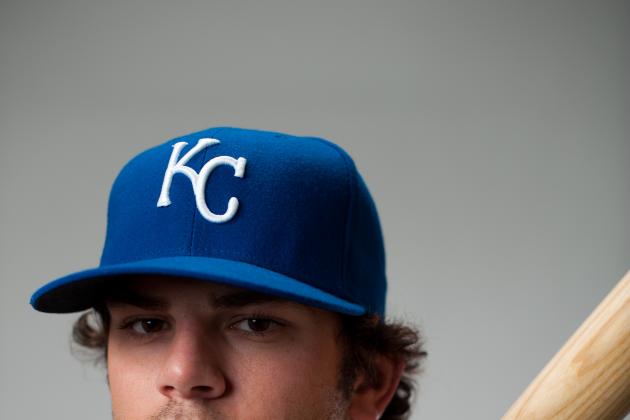 Rob Tringali/Getty Images

There are a number of talented young players on the Kansas City Royals' roster, and they are supposed to usher in a new era of baseball in Kansas City.
The future will begin to look even brighter as a result of the Royals' performance in 2012. They may be able to win 85 games this year.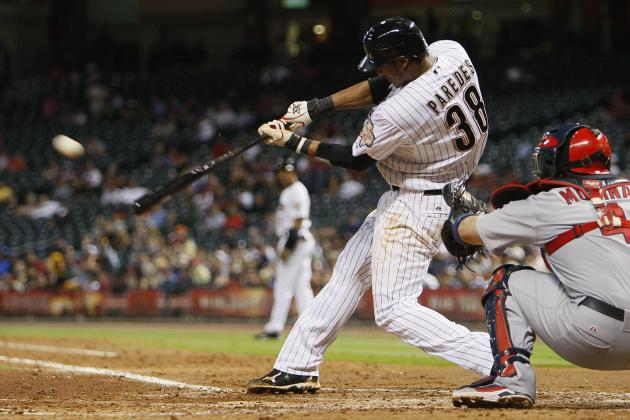 Bob Levey/Getty Images

It is going to be a very long season for the Houston Astros. They are in a rebuilding mode, and it will be a tough year.
There are not many veterans on the Astros' roster and the few veterans they do have may get dealt in the middle of the year.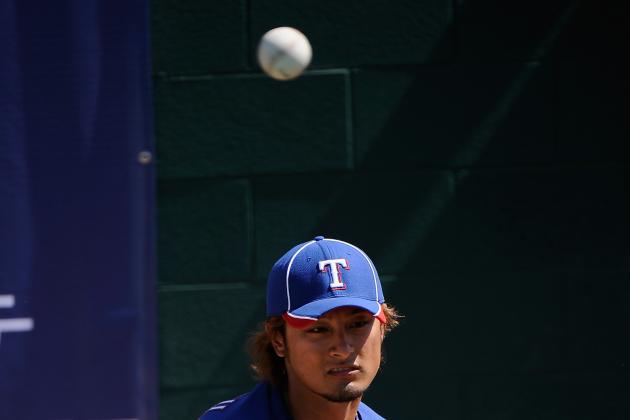 Kevork Djansezian/Getty Images

There are certainly questions about if Yu Darvish will be able to have success in the United States.
Darvish should do his best to answer these questions, and he should prove all of his doubters wrong as he puts up a very strong season.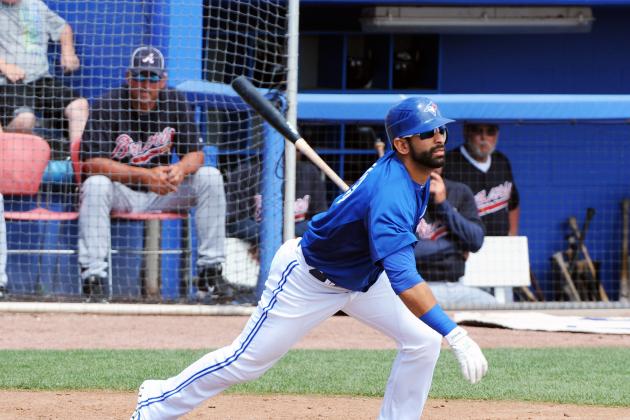 Al Messerschmidt/Getty Images

There have been few, if any hitters in the major leagues who have been better than Jose Bautista over the past few seasons.
He has become a powerful presence at the plate and has hit 97 home runs over the past two years. Bautista should set a career high by blasting at least 55 home runs this year.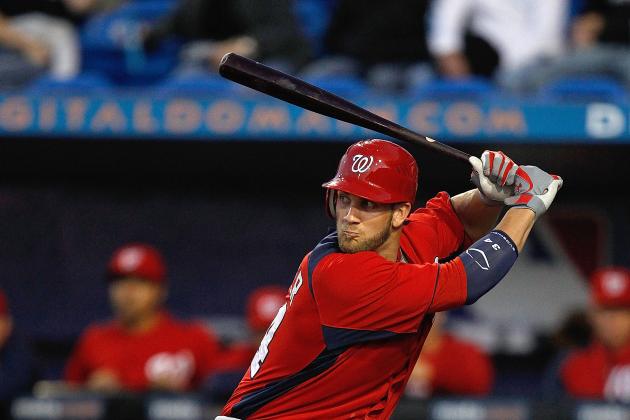 Sarah Glenn/Getty Images

While Bryce Harper will start the year in the minor leagues, it is likely that he may not spend too much time there this year.
Few prospects in recent memory have been as hyped up as Harper, and he should put on a show when he gets to the big leagues. Twenty home runs is a lot, but Harper can pull it off, even as a teenager.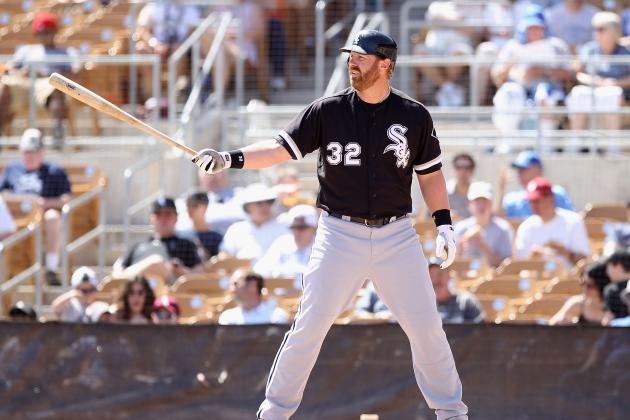 Christian Petersen/Getty Images

The 2012 season was absolutely disastrous for Adam Dunn, and he certainly did not look like an everyday player during the year.
Expectations for Dunn are much lower this season, and he should be able to exceed them. Dunn should find his power stroke once again and hit 25-30 home runs.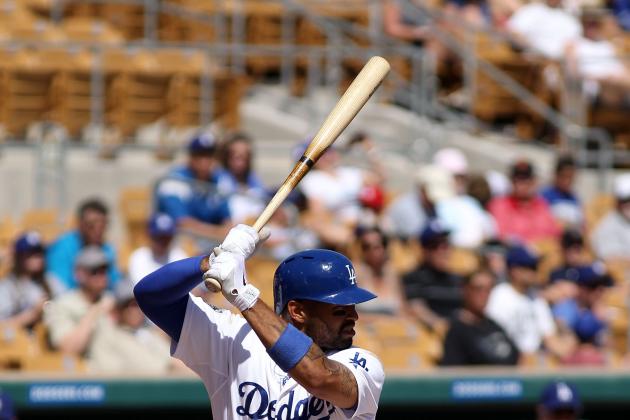 Christian Petersen/Getty Images

Matt Kemp just missed out on a 40/40 season in 2011, as he ended the year with 39 home runs and 40 stolen bases.
Kemp should be able to join the small group of players who have had a 40/40 season with an outstanding year in 2012.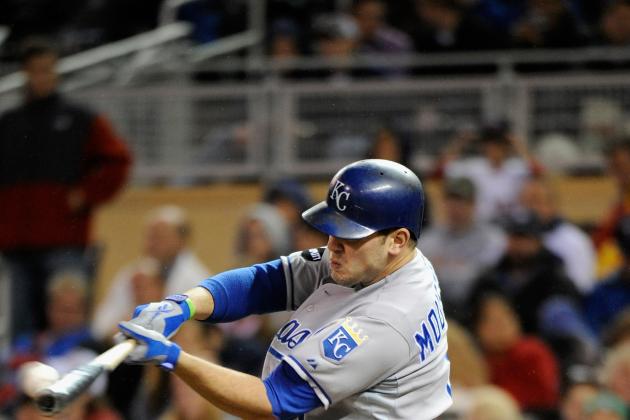 Hannah Foslien/Getty Images

Mike Moustakas was absolutely dominant during his time in the minor leagues, which is why he was able to reach the majors at age 22.
The Kansas City Royals will be happy to get a big season out of Moustakas this year. He could bat .280 with 20 home runs and 80 RBI.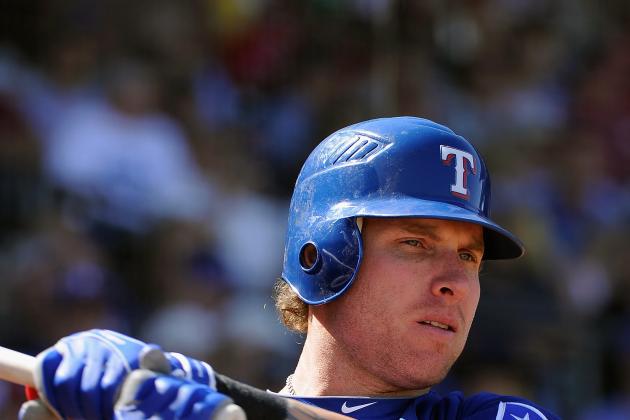 Kevork Djansezian/Getty Images

When Josh Hamilton has been able to stay on the field for the Texas Rangers, he has been an elite player. This season is a contract year for Hamilton, as he is scheduled to hit the free-agent market after the season ends.
Hamilton should produce a monster season this year. A .305 batting average with a career-high 37 home runs and 128 RBI is within the realm of possibility.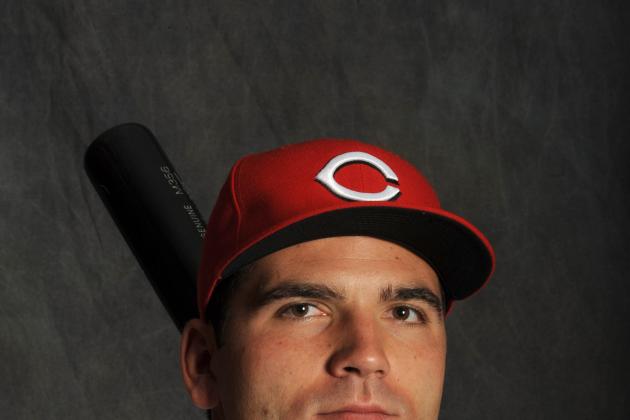 Rich Pilling/Getty Images

Joey Votto's career high for home runs is 37. He put up that mark during his MVP season in 2009.
Votto could eclipse that total in 2012. It is possible that Votto is able to slug 40 home runs and put himself in the NL MVP conversation.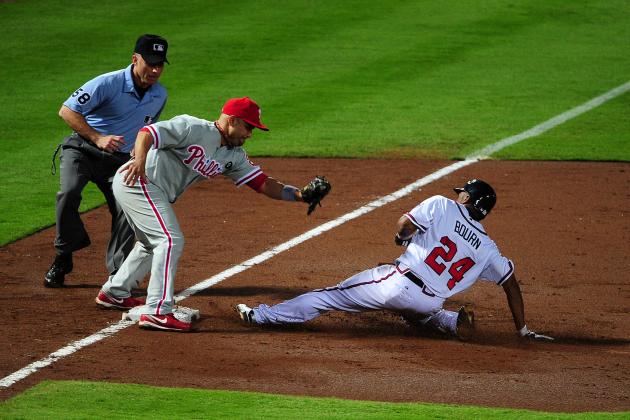 Scott Cunningham/Getty Images

Teams expect Michael Bourn to run on them once he gets on base. The problem is that they cannot do much about it.
Bourn is an absolute speed demon and he should be given a number of chances to wreak havoc on the base paths this year.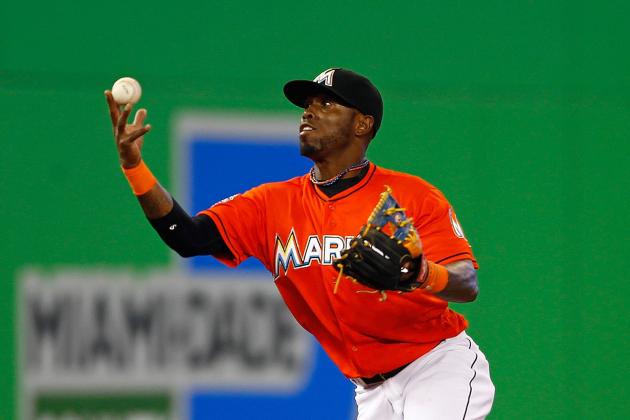 Mike Ehrmann/Getty Images

Speed is a huge part of Jose Reyes' game, but injuries have limited him on the base paths over the past few seasons. The last time that Reyes stole more than 50 bases in a season was in 2008.
Prior to that, Reyes had three straight seasons of at least 60 stolen bases. Reyes should hit the 50-steal mark this year with the Miami Marlins.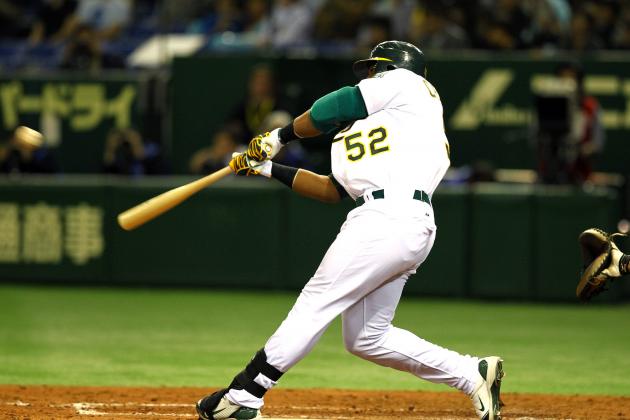 Koji Watanabe/Getty Images

There is a lot to like about Yoenis Cespedes. He is a freakish athlete who has a tremendous amount of talent.
The Oakland Athletics were willing to pay for him, and they should be rewarded. While Cespedes may have some issues this season, he could put up a 20/20 year.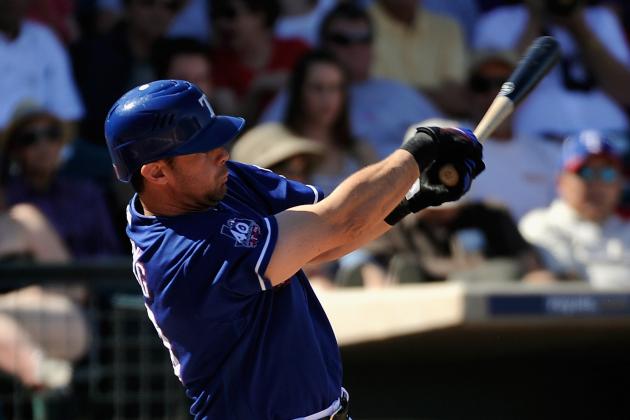 Kevork Djansezian/Getty Images

With all of the great hitters in the Texas Rangers' lineup, Michael Young occasionally gets lost in the shuffle.
Young is a career .304 hitter, and he has finished in the top five in batting average in two of the past three seasons. He should pick up his second career batting title this year.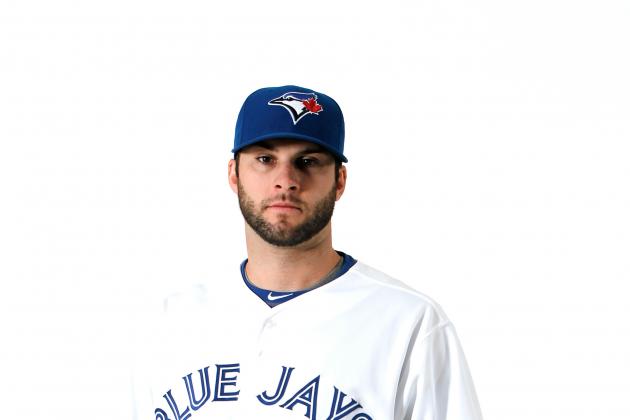 Jonathan Ferrey/Getty Images

There have been a number of moments of brilliance from Brandon Morrow throughout his career, and he always looks ready to break out.
This year will finally be the year that it happens. Morrow will help lead the Toronto Blue Jays to a winning record by picking up 16 wins to go along with a 3.47 ERA and a 10.6 K/9 rate.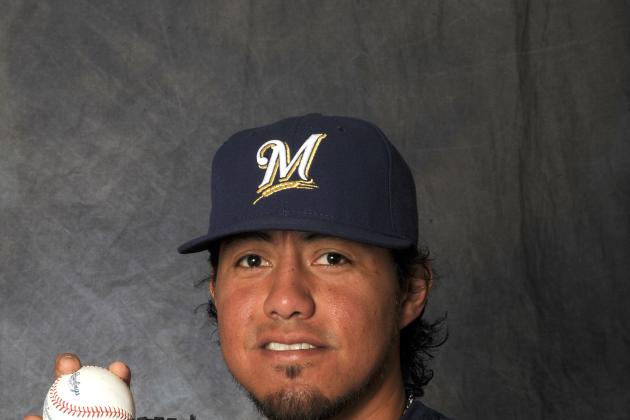 Rich Pilling/Getty Images

Over the past three seasons, Yovani Gallardo's win totals have been 13, 14 and 17. He has proven to be a very good pitcher.
Gallardo will break into that top tier of starting pitchers this season. His 20-win season will keep the Milwaukee Brewers in playoff contention until the end of the year.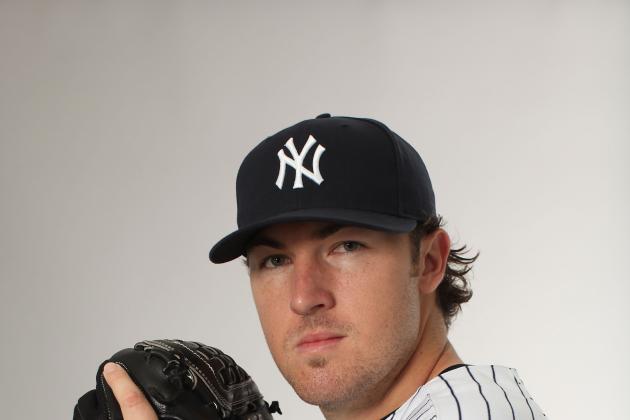 Nick Laham/Getty Images

The New York Yankees pulled off one of the biggest moves of the winter when they traded Jesus Montero for Michael Pineda.
There is a chance that the move does not turn out to be what they hoped for. Pineda will start the season on the DL and at the end of the year, the Yankees may regret the deal.
Phil Hughes will have more wins for the Yankees this year than Pineda.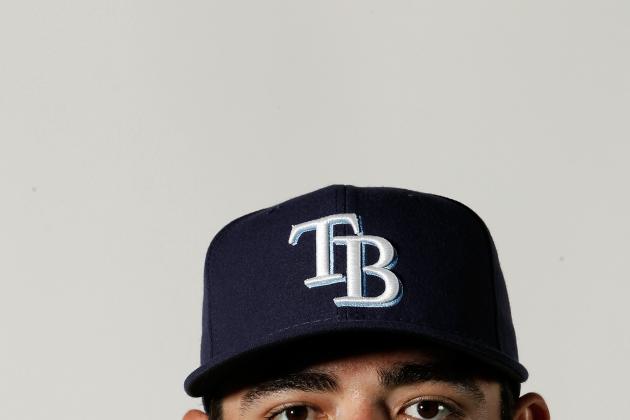 Jonathan Ferrey/Getty Images

There are not many teams in the major leagues that have a better pitching staff than the Tampa Bay Rays.
That is why it will be even more impressive when Matt Moore leads the team with 17 wins this season.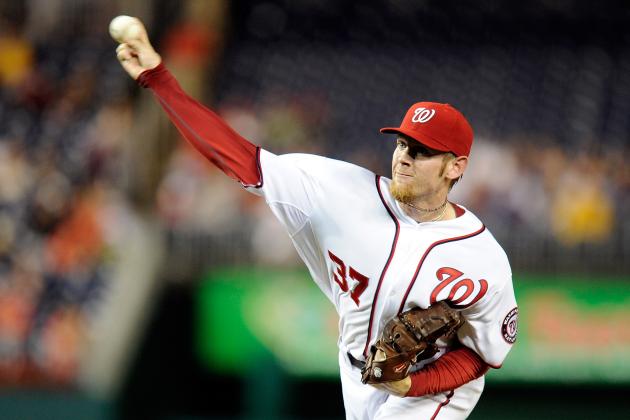 Greg Fiume/Getty Images

Stephen Strasburg is one of the most entertaining pitchers to watch in the major leagues. This will be the closest thing to a full season that fans will have seen from him at this point in his career.
Strasburg will be on an innings limit, but that does not mean that he won't put up some great numbers. A sub-2.75 ERA and 14 wins are possible for Strasburg this year.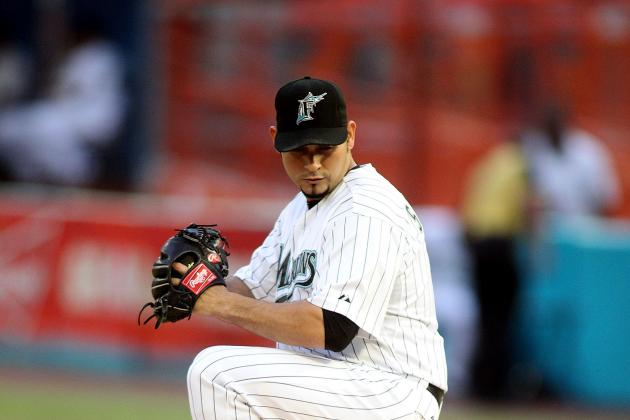 Marc Serota/Getty Images

With all of the impressive numbers that Anibal Sanchez put up last season, it is hard to believe that he only won 15 games.
Sanchez had 202 strikeouts and 3.67 ERA in 32 starts in 2011. This season should be even better, as Sanchez will have a sub-3.50 ERA and pick up 15 wins.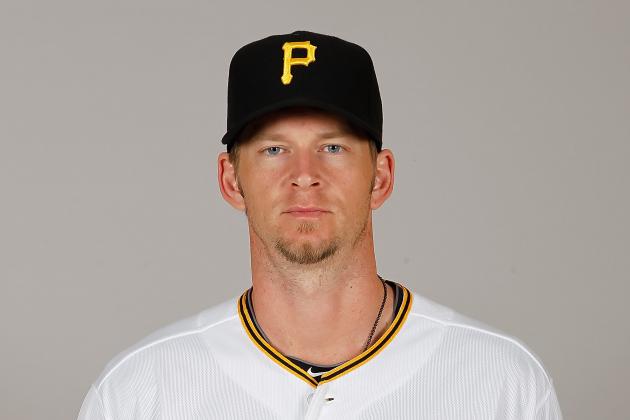 J. Meric/Getty Images

The New York Yankees were happy when they were able to find a trade partner that was willing to take A.J. Burnett off their hands.
Pittsburgh apparently saw something that they liked in Burnett. Their gamble will pay off as Burnett picks up 10 wins, despite having a 4.86 ERA.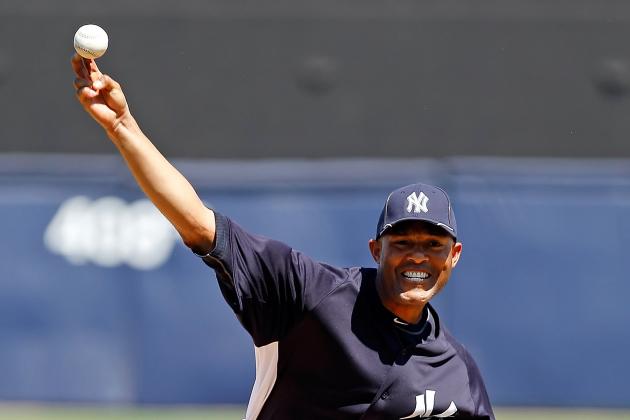 J. Meric/Getty Images

Believe it or not, Mariano Rivera has only eclipsed the 50-save mark twice during his illustrious career. This occurred in 2001 and 2004.
In 2012, Rivera will once again save at least 50 games. He will lead the American League in saves.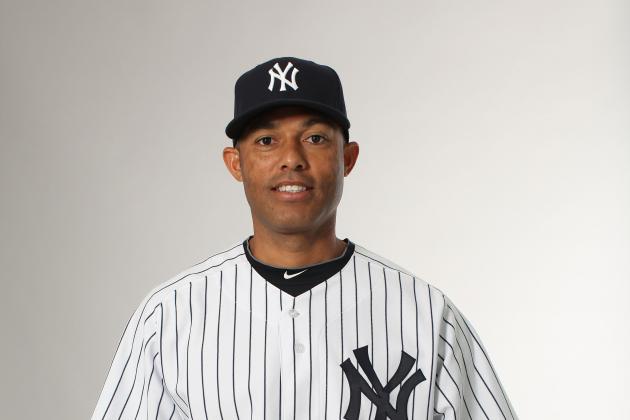 Nick Laham/Getty Images

Mariano Rivera already knows what he will be doing after this season, and his performance will not have any impact on his decision.
Rivera is a baseball legend and he is a sure Hall of Famer. He will leave the game after a phenomenal career.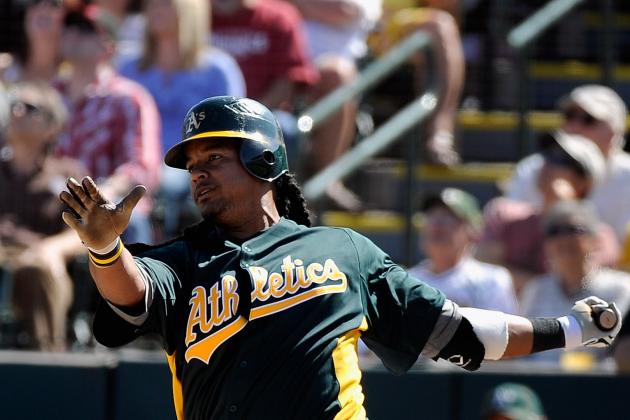 Kevork Djansezian/Getty Images

Manny Ramirez has had a long career in the major leagues, and he is over the 500-home run mark.
However, his fantastic career has been coming to a rough end. Ramirez will be serving his 50-game suspension to begin the year and when he returns from it, he will have a number of ups and downs.
Ultimately, he will decide to hang his cleats up for good after the year.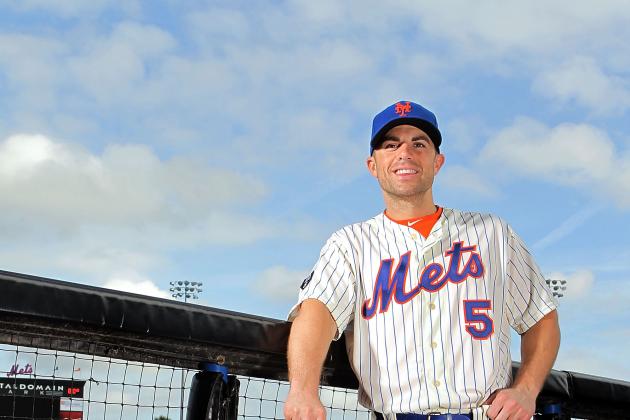 Marc Serota/Getty Images

The New York Mets will be rebuilding for the next few seasons, and even though they want David Wright to be a part of their future, it may make more sense for them to trade him.
Some team will be willing to pay big for Wright this year. If Sandy Alderson was able to turn Carlos Beltran into Zack Wheeler, then he should be able to get a lot for Wright.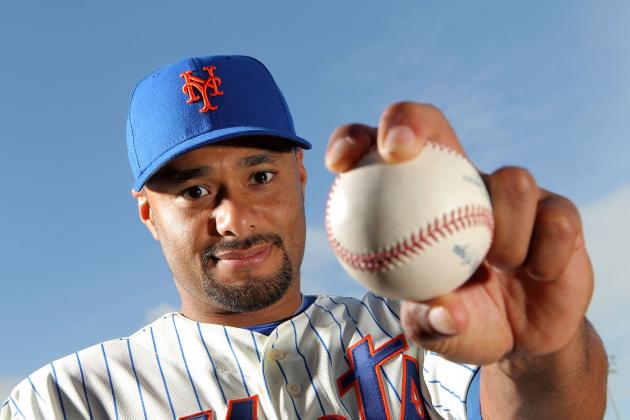 Marc Serota/Getty Images

If the New York Mets do decide to have a small fire sale at the trade deadline this year, then Johan Santana will be another player that could be on the move.
Santana is returning from shoulder surgery, and if he is able to prove that he is healthy, then the Mets should have no problem moving him.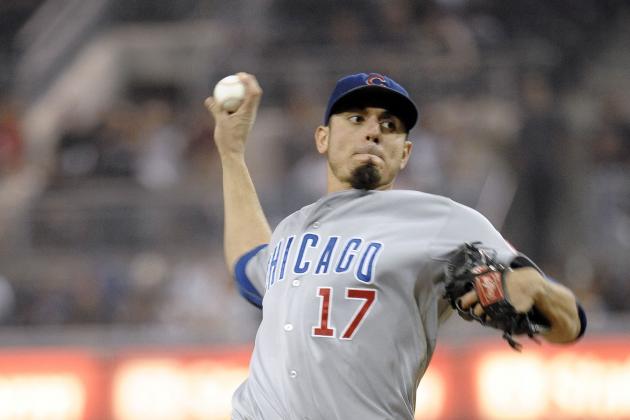 Denis Poroy/Getty Images

With all of the trade rumors surrounding Matt Garza this winter, it is a bit surprising that he is still a member of the Chicago Cubs.
Garza is a player who a significant number of teams will be interested in as the 2012 MLB Trade Deadline rolls around. He will likely find his way out of Chicago at some point this year.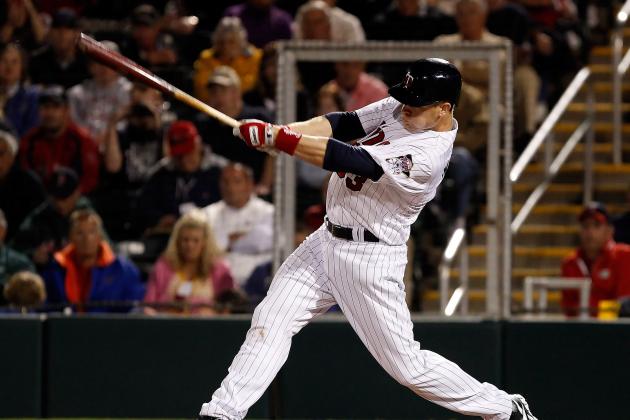 J. Meric/Getty Images

The Minnesota Twins are another team that could be looking to move players at the trade deadline. One player that teams could target is Justin Morneau.
Morneau's contract goes through 2013, and if the Twins trade him this year, then they could get a couple of very good prospects or major-league players in return for him.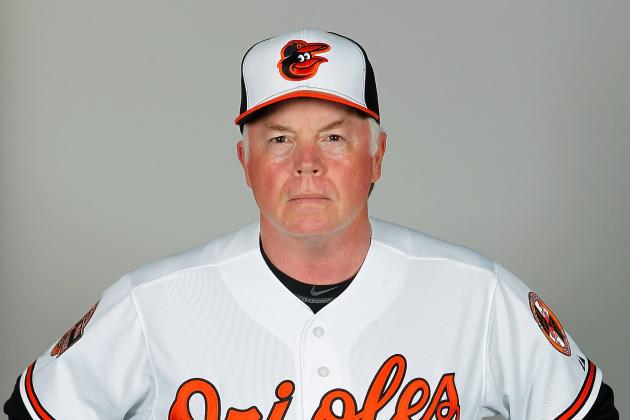 J. Meric/Getty Images

Being the Baltimore Orioles' manager has not come with a lot of job security in the past decade or so.
Buck Showalter may be a good manager, but he has his work cut out for him in Baltimore. A bad first half could lead to Showalter getting axed.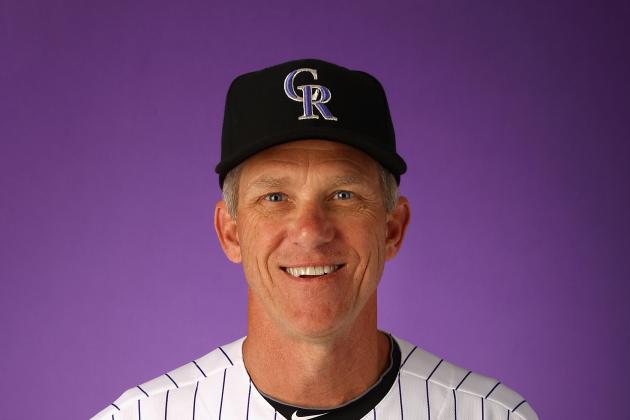 Christian Petersen/Getty Images

The Colorado Rockies have a couple of elite players on their roster in Carlos Gonzalez and Troy Tulowitzki. However, the rest of their roster is not fantastic.
This means that the Rockies could be in for another rough season. If this is the case, then it will be hard for Jim Tracy to hold onto his job for the whole season.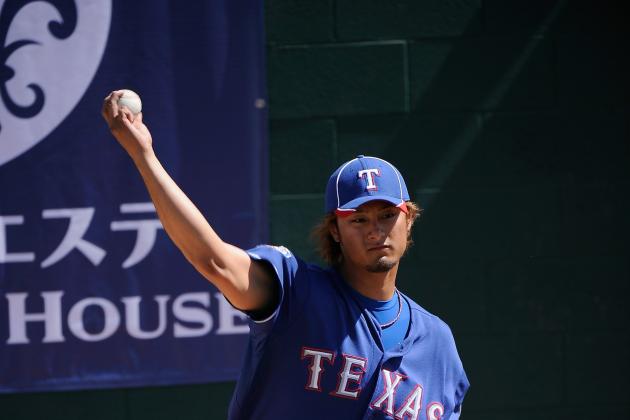 Kevork Djansezian/Getty Images

It was already mentioned in this slideshow that Yu Darvish could win 15 games this year for the Texas Rangers.
If that is the case, then he will be able to edge out Matt Moore in an extremely tight race for the American League Rookie of the Year award.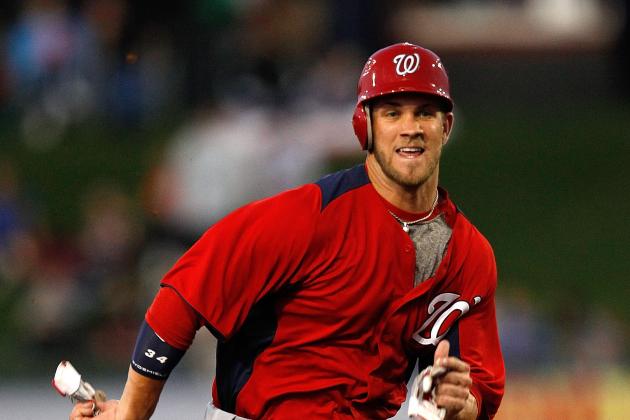 Sarah Glenn/Getty Images

There are so many people that are waiting for Bryce Harper's first at-bat in the major leagues. It is not known when it will happen, but it should be the start of a great career.
Harper should be one of the top rookies in the National League, but his chances of winning the NL Rookie of the Year award will be tied to when he is called up.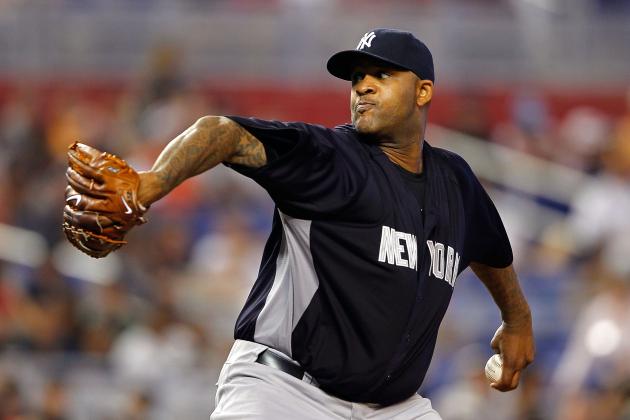 Mike Ehrmann/Getty Images

The American League Cy Young voting should be very close in 2012. Justin Verlander should have another very good year, but it will not be enough for him to bring home the Cy Young.
CC Sabathia will put together an even better season than Verlander. He will win 22 games and have a 2.72 ERA.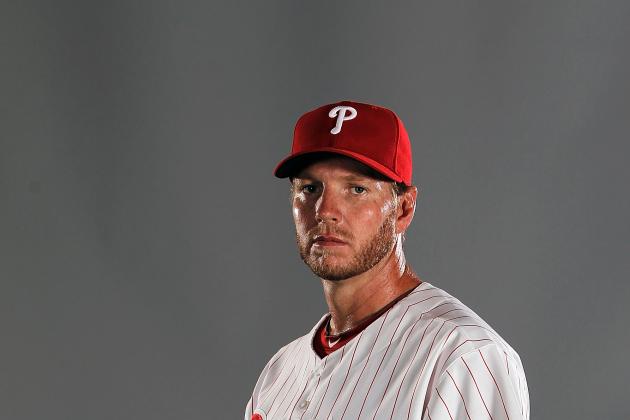 Jonathan Ferrey/Getty Images

With the quality of pitchers in the National League, it is hard for one to differentiate themselves enough to win the Cy Young. Clayton Kershaw did it last year, but he won't win the award again this year.
Roy Halladay will put together yet another fantastic year, and he will take home some hardware to reward him for his efforts.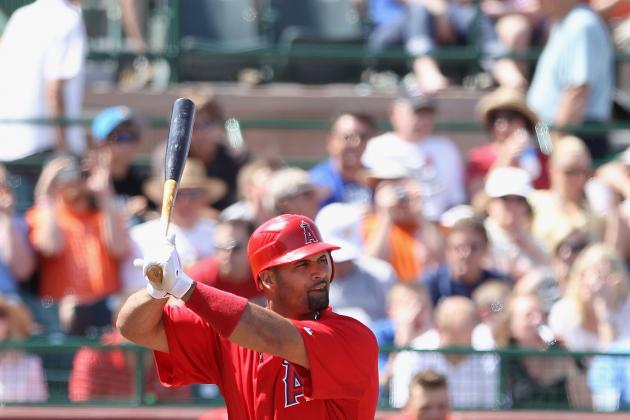 Christian Petersen/Getty Images

Frank Robinson is currently the only player to win the MVP award in both the National League and the American League.
After this season, he will share that honor with Albert Pujols. Pujols should have a fantastic year in Los Angeles and he should get his average back above .300 and his home-run total back above 40.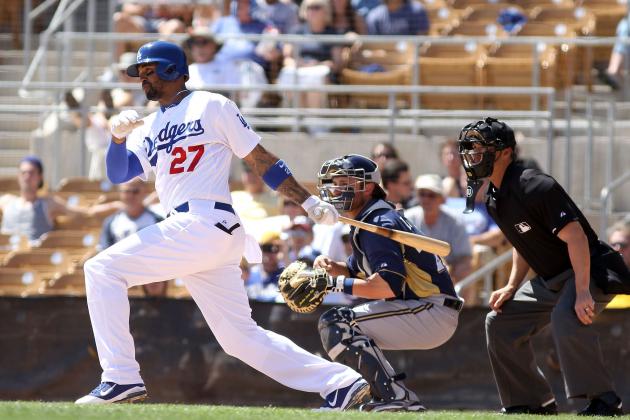 Christian Petersen/Getty Images

Not every player who is a member of the 40/40 club has won an MVP award during their standout seasons.
This will not be the case for Matt Kemp. If he puts together a 40/40 year, then he will be the National League MVP.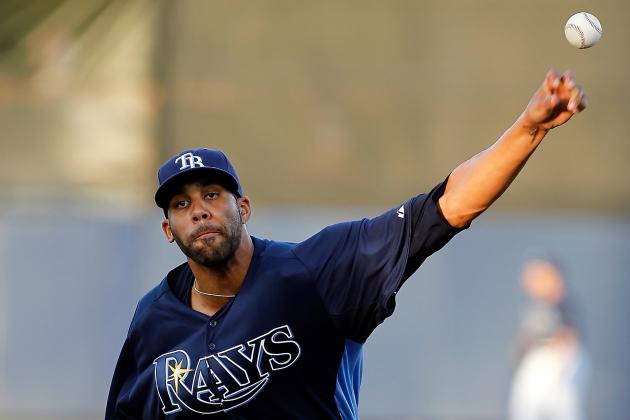 J. Meric/Getty Images

Like it has been for the past few seasons, it will be a three-horse race in the American League East.
When the season comes to an end, the Tampa Bay Rays and their outstanding starting rotation will come out on top with 98 wins.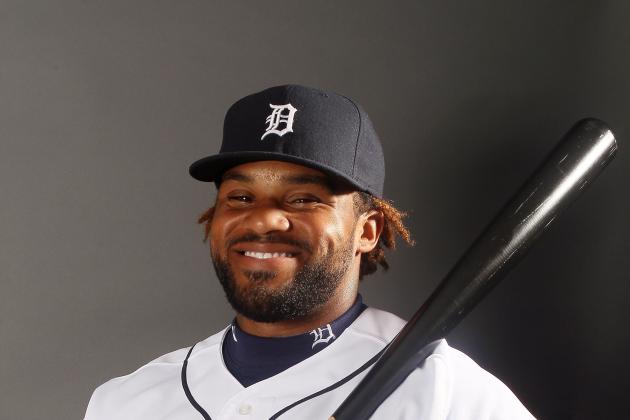 Elsa/Getty Images

The Detroit Tigers are the best team in the American League Central by a wide margin, and they should be able to run away with the division.
Detroit should take the division lead in early April and not let it go for the rest of the year. They will lead all of baseball with 106 wins.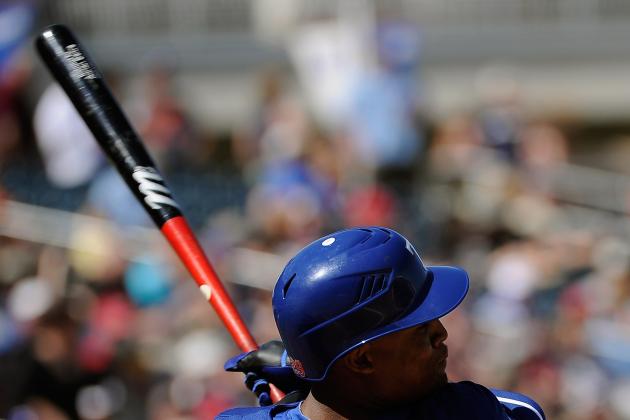 Kevork Djansezian/Getty Images

It is going to be a very tight battle for the American League West title between the Texas Rangers and the Los Angeles Angels.
The games between these two teams will be incredibly important all year. When the season ends, the Rangers will beat out the Angels by two games. Texas will end the year with 98 wins.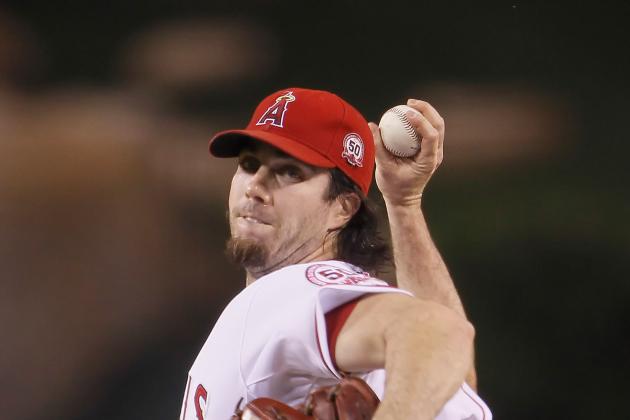 Jeff Gross/Getty Images

Even though the Los Angeles Angels will finish behind the Texas Rangers in the American League West, both teams will make the playoffs this year.
Albert Pujols will help lead the Angels to the first Wild Card spot. The Angels will be a very dangerous team in the playoffs.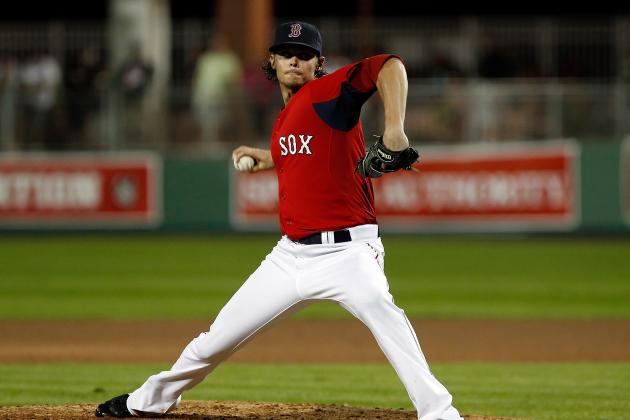 J. Meric/Getty Images

Things will certainly be interesting in the American League East as the Boston Red Sox and New York Yankees are fighting it out for a wild card spot.
The two teams will both end the year with 95 wins and be forced to play in a one-game playoff. An outstanding performance by Clay Buchholz against Michael Pineda will vault the Red Sox into the playoffs.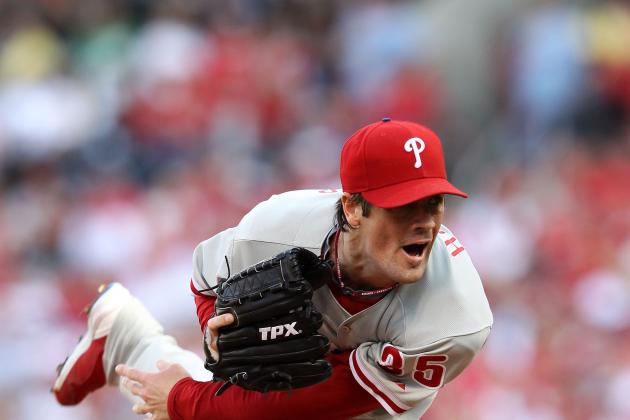 Jamie Squire/Getty Images

The Philadelphia Phillies have been the class of the National League East since 2007. While they may be dealing with a number of injuries, they are still the favorites in the division.
Philadelphia will certainly be challenged by the Miami Marlins and Washington Nationals this year, but with 93 wins, they will take the division.
Patrick McDermott/Getty Images

The two best players in the National League Central left the division this winter, and that creates an opportunity for a shift in power.
Joey Votto and the Cincinnati Reds will take advantage of this situation and vault themselves into the playoffs with a 95-win season.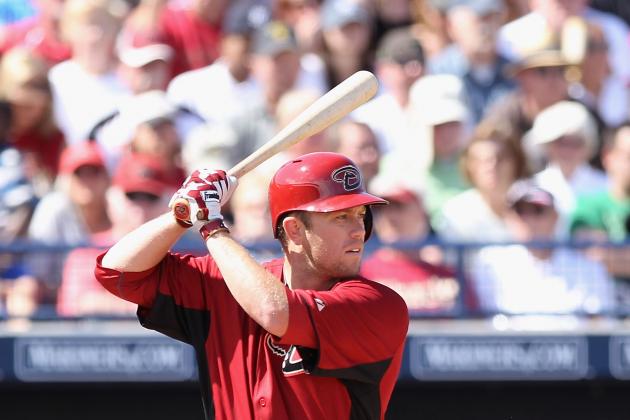 Christian Petersen/Getty Images

It seems as if the Arizona Diamondbacks could have a stronghold on the National League West for the next few seasons.
Adding Trevor Cahill into the mix this winter certainly made the Diamondbacks better, and they should improve on their 2011 record by at least two wins.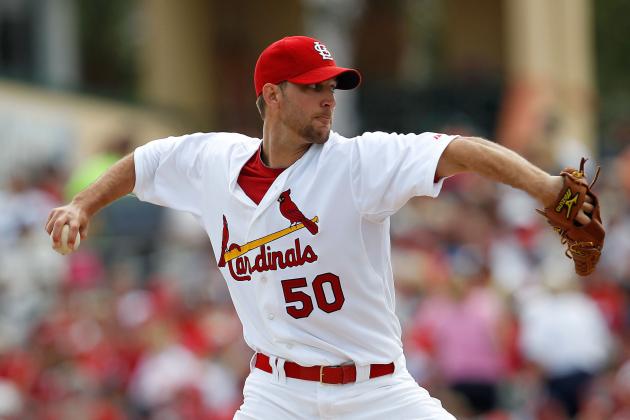 Sarah Glenn/Getty Images

The defending World Series champion St. Louis Cardinals will find their way back into the playoffs in their first season in the post-Pujols era.
St. Louis will go through some ups and downs this season, but they will perform well enough to make the postseason.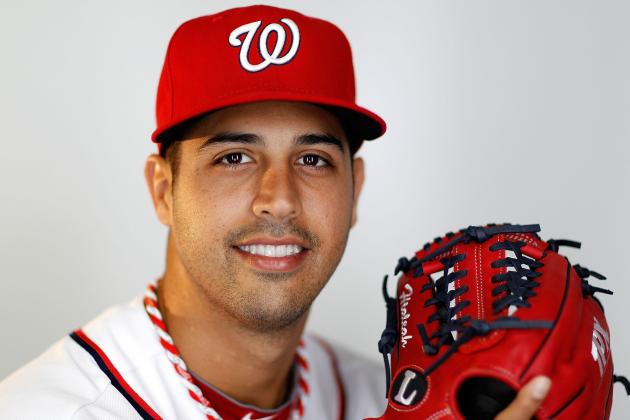 Mike Ehrmann/Getty Images

It is expected that the Washington Nationals will be a team that can contend in the National League East in the near future. Not many people expected that to start in 2012.
With the additions of Edwin Jackson and Gio Gonzalez to a rotation that already includes Stephen Strasburg and Jordan Zimmerman, the Nationals will be able to do enough to reach the playoffs.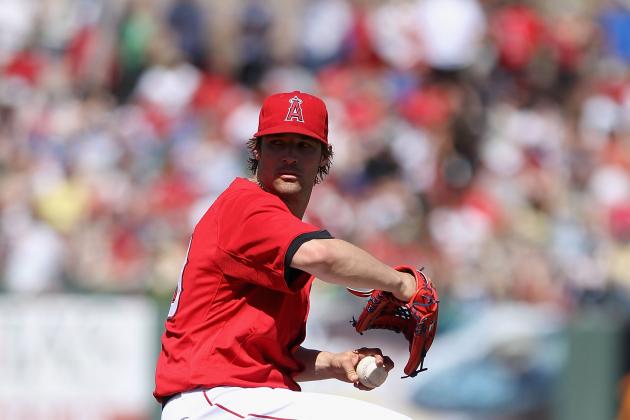 Christian Petersen/Getty Images

While the Los Angeles Angels will need to rely on the wild card to make the playoffs in 2012, it does not mean that they will not go far.
In a short series, the combination of offense and pitching that the Angels have will be hard to beat and they will defeat both the Detroit Tigers and the Texas Rangers.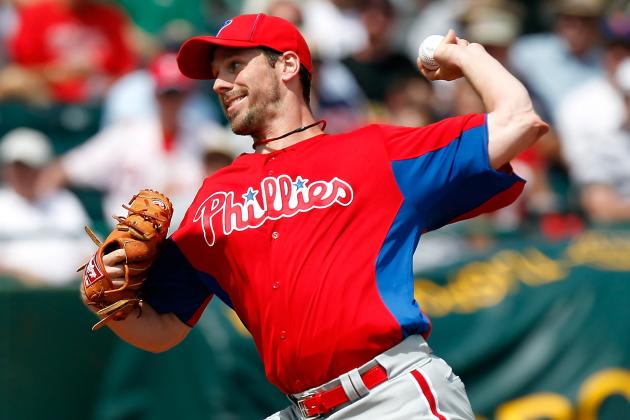 J. Meric/Getty Images

The Philadelphia Phillies will be hard to beat in the playoffs since they can rely on Roy Halladay, Cliff Lee and Cole Hamels in their rotation.
Philadelphia will roll over the Arizona Diamondbacks in the NLDS. They will then face the Cincinnati Reds in the NLCS and beat them in six games.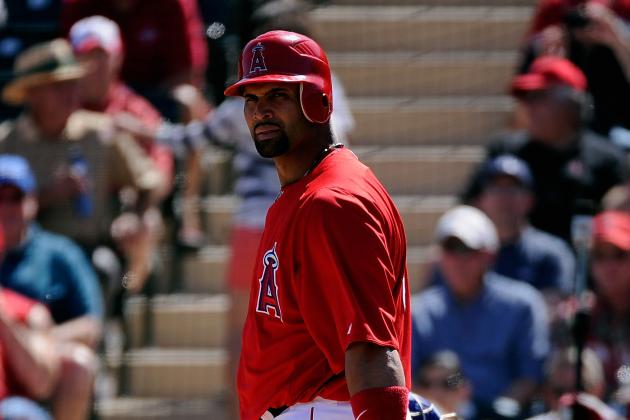 Kevork Djansezian/Getty Images

The Los Angeles Angels made the additions of Albert Pujols and C.J. Wilson this winter with the goal of winning at least one World Series title.
They will not need to wait long to see this happen. The Angels will be involved in a hard-fought series with the Philadelphia Phillies, but ultimately the Angels will be able to take home the World Series crown.