Masters Predictions 2012: Why Tiger Woods Will Return to Championship Form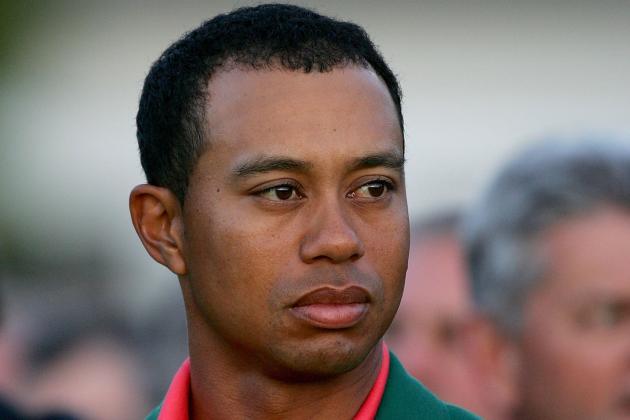 David Cannon/Getty Images

Ladies and gentleman, Tiger Woods is back. You have probably heard that a million times since Woods won last weekend at the Arnold Palmer Invitational, and it is oh-so-very true.
There are plenty of golfers that are completely capable of bringing home the green jacket on Sunday, but they will have to encounter the roar of Tiger Woods to do so.
So, read on to find out three reasons why Woods will return to championship form at the Masters.
Begin Slideshow

»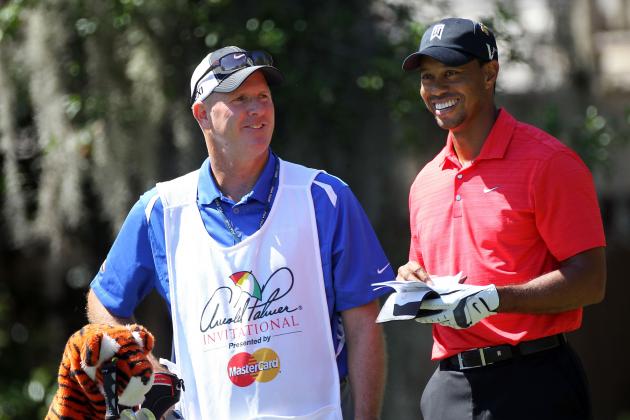 Sam Greenwood/Getty Images

If you have watched Tiger Woods over the span of his very successful career you would know that he is not only one of the most confident golfers, but athletes as well.
For the last couple of years, Woods has obviously not looked the same. He has showed signs of greatness, but he hasn't seemed to put it his entire golf game together.
Well, if his victory last weekend showed any implications of anything, it is the fact that Woods' confidence is back.
He drove the ball well, he had flawless iron shots and he actually putted well.
Golf is a game of confidence and it seems that Woods has finally gotten that back.
Streeter Lecka/Getty Images

Woods went on quite the drought, not winning a single PGA Tour event in over a couple of years. He, of course, won a tournament a few months ago, but it was not an official PGA tournament.
So, Tiger finally got his first PGA tournament win out of the way and he can now focus on the bigger picture, which is winning Majors.
With Tiger's victory at Bay Hill, he bounced all the way to the No. 6 player in the world. Woods thrives at being the best and he is well on his way to being the No. 1 golfer in the world once again.
Woods' victory at the Arnold Palmer Invitational may have not been a major, but a victory is a victory and Woods now has all of the momentum in the world going into the Masters.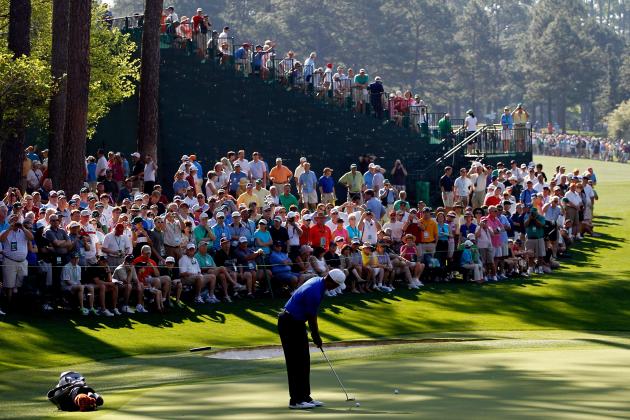 Streeter Lecka/Getty Images

Tiger Woods has been one of the most successful players at the Masters in the history of the PGA. His four green jackets speak pretty loudly.
Although Woods has not won the Masters since 2005, he hasn't been terrible in this annual tournament since then.
In fact, the past two years, Woods has finished in fourth place at Augusta. That is pretty impressive considering that his game has been non-existent during that span. You may find it hard to believe, but Woods has actually finished in the Top 10 in the Masters every year since 2005.
To say that Tiger likes playing at Augusta is a huge understatement. The way Woods plays at this course is out of this world, so don't be surprised when Tiger Woods returns to championship form at this year's Masters.
If you're a tweeter, feel free to follow me @TheTrevorLowry