MLB 2012: 5 Reasons Albert Pujols Will Be Better with Angels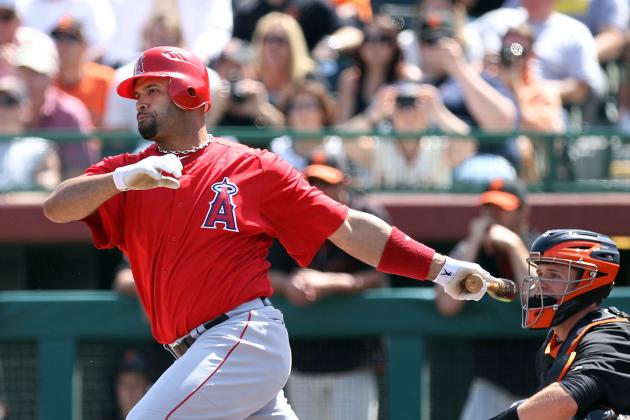 Christian Petersen/Getty Images

The Los Angeles Angels won the free-agent lottery this offseason with their acquisition of first baseman Albert Pujols.
For some players, the transition between the National League and the American League can be dangerous. Players like Richie Sexon went from the Diamondbacks to the Mariners and was a huge bust.
Pitchers can experience the same effect. Kerry Wood of the Chicago Cubs went to the Cleveland Indians and performed even worse than his previous year.
Pujols will be different. MLB has not seen a talent quite like him in a long time. Pujols will be even better with the Angels this year than when he was with the St. Louis Cardinals.
Begin Slideshow

»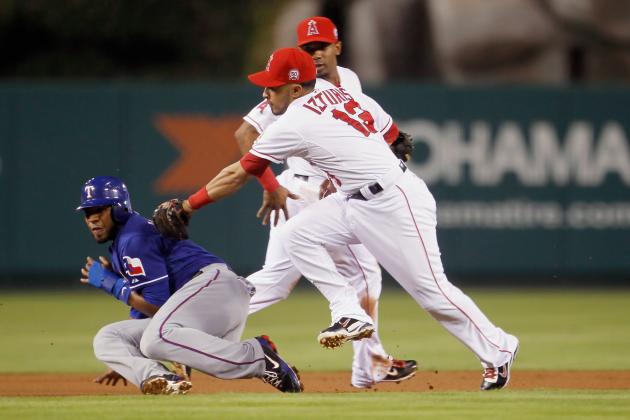 Jeff Gross/Getty Images

Lets be real, the A.L. West is not the best league in baseball.
Even though the Rangers have fielded a good team in the past couple of season, they are easily beatable. And since the Angels signed their best pitcher in C.J. Wilson, it leaves only a handful of quality pitchers left in the West to compete against.
Seattle still has Felix Hernandez and the Ranges signed Yu Darvish (who is unproven in the majors) and have Colby Lewis, but after that, the talent level drops off. The Mariners are starting their young, but good, pitchers; the A's will continue to struggle with their pitching since Gio Gonzalez left for Washington and the Rangers have Derek Holland, who is young, and Neftali Feliz, who is transitioning from reliever to starter this season.
Pujols will have a field-day with all the young and unproven pitchers in this league. Facing each team multiple times this year will help him hit his average numbers and probably surpass them.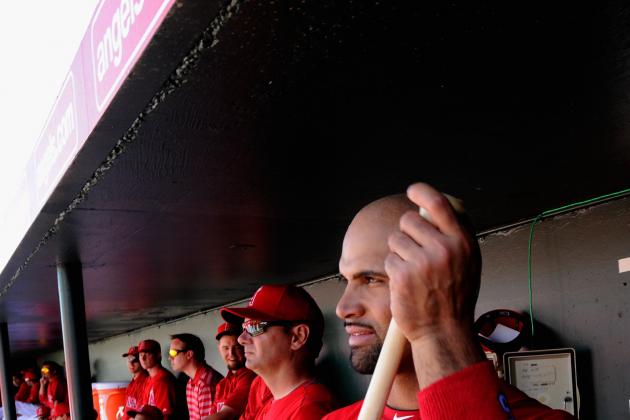 Kevork Djansezian/Getty Images

No longer does Pujols have to play defense everyday to get his turn at bat.
Mike Scioscia and the Angels have the ability to put one of the best batters in the designated hitter spot. This enables Pujols to get some rest while still producing. This could lead to better production and a reduction in common, long season-type injuries.
Having a healthy Pujols is a dangerous Pujols.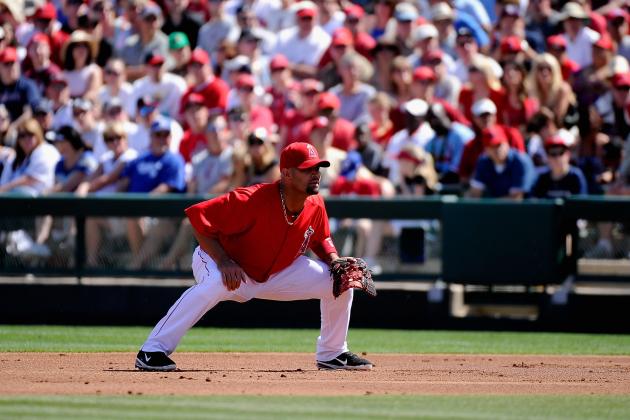 Kevork Djansezian/Getty Images

During his time with the Cardinals, Pujols was followed around like a celebrity.
Now that he is in Southern California, he will not be followed as much.
Yes, ESPN and CBS Sports will continue to follow him around and find out if his cold will limit his ability to play in the game later that night, but the press will not stalk him as much.
They will have actors and actresses to follow. This will take some of the pressure off Pujols during his first year with the Angels, making him more relaxed.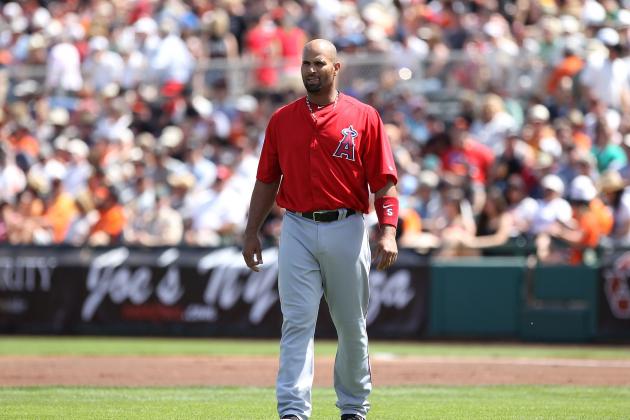 Christian Petersen/Getty Images

Pujols will no longer be making his yearly trips to the Mile High City, where home runs fly out of the park, but he will now visit the ballparks in Arlington, Yankee Stadium and Rogers Centre, which are all power-hitters parks.
In terms of home runs per game, Arlington, Yankee Stadium and the Rogers Centre all had over 2.4 home runs hit per game last year.
The American League had six parks that all had over 2 home runs hit per game last year compared to only four for the National League.
Also, Busch Stadium had 1.6 home runs per game compared to Pujols' new place where, last year, averaged 1.62 home runs per game.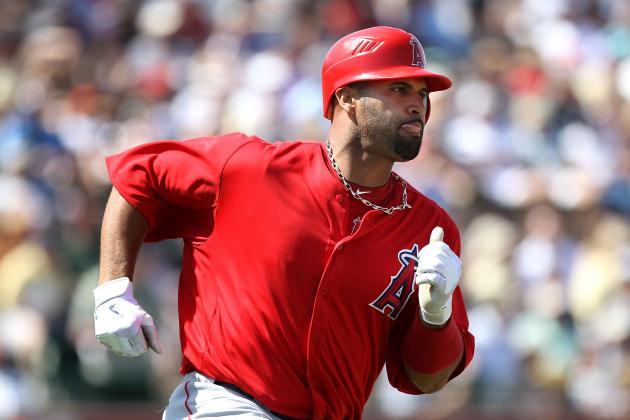 Christian Petersen/Getty Images

Looking at the stats for last year, the Angels had the speed.
They swiped a total of 135 bases to the Cardinals' 57. If the Angels use their speed in the top of the order, then that will provide more RBI chances when Pujols steps up to the plate.
Also, if you take away Pujols' stats from last year's Cardinals' team, then the Angels had more total hits as well as total bases. The more times that people get on base equals more scoring opportunities for Pujols.