The Rock vs. John Cena Results: Highlights, Recap and Review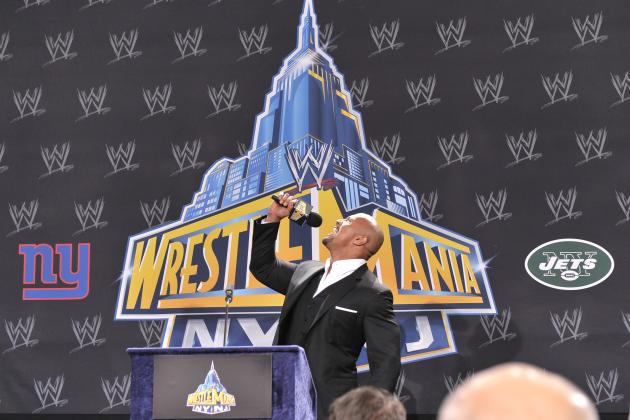 Michael N. Todaro/Getty Images

The Rock returned to his rightful place atop the WWE with a resounding victory over John Cena at WrestleMania XXVIII on Sunday night in Miami, turning a once-in-a-lifetime opportunity into a second chance at superstardom.
Somehow, someway, the mega match between these two longtime superstars of the wrestling world lived up to the considerable hype as both men battled through pain and fatigue to settle a score that'd been building for a year, since these two foes set a date with destiny shortly after WrestleMania XXVII.
But now that the damage is done, what does the result mean for each man? And, more importantly, what does it mean for the WWE?
Begin Slideshow

»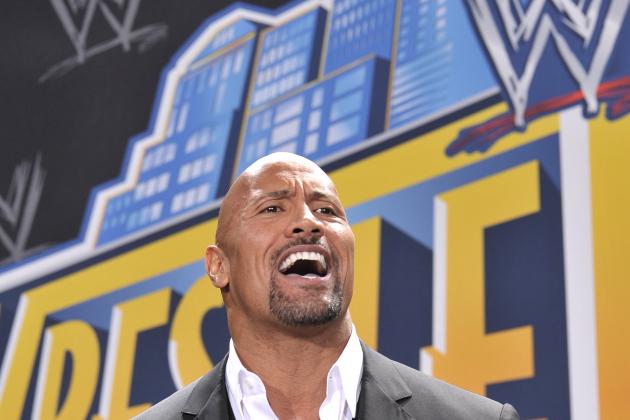 Michael N. Todaro/Getty Images

What better place, and under what better circumstances, for The Rock to officially reclaim his seat atop the WWE hierarchy than in Miami, where he played college football for the Hurricanes, against John Cena, the most ubiquitous star in wrestling since Hollywood came calling?
Of course, it didn't come easy for "The Man Sometimes Known as Dwayne Johnson." "The Prototype" was in control for much of the match, nearly putting The Rock to sleep with an STF.
But The Rock stayed within himself, and ultimately took advantage of Cena's hubristic attempt at a People's Elbow to finish off the man that fans most love to hate with a Rock Bottom.
Chances are, The Rock will do his darnedest to parlay this breakthrough into another shot at a title belt, though who and which one he goes after remain to be seen.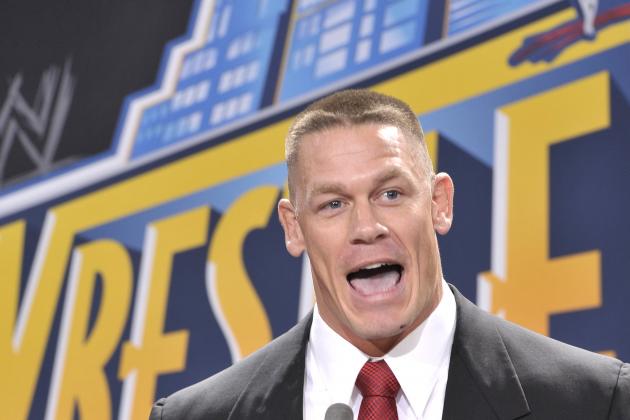 Michael N. Todaro/Getty Images

The loss can be little other than devastating to John Cena, as much for how it happened as the fact that it happened at all.
Cena had spent a year preparing for this challenge and years before that as the nearly-unchallenged champion of the WWE, racking up big wins and title belts with an almost reckless abandon while The Rock busted his acting chops in Hollywood.
The glitz and glamour belonged to Cena, until it didn't, until The People's Champion, the most beloved wrestler in recent memory, returned to push Cena off his pedestal.
Cena seemed oddly out of character for the entire match, attempting to embrace his bad side to little ultimate effect. Kane must've been proud, both to see Cena attempt to turn heel and for him to fail against The Rock.
Interestingly enough, it was Cena's most out-of-character move—his co-opting of The Rock's People's Elbow—that proved to be his undoing, as The Rock quickly turned that mishap into a Rock Bottom for the win.
Cena still has a ways to go before he hits rock bottom of his own, though he clearly has work to do to scale the proverbial mountain once again.
Michael N. Todaro/Getty Images

Like most of WrestleMania XXVIII, the result of Cena-Rock seemed to signify a step back into the past, not so much the "End of an Era" as the return to a prior win.
Victories by Kane, The Big Show and The Undertaker suggested that the spring of 2012 would, indeed, be one of renewal for Vince McMahon's empire, one further punctuated by The Rock's win and all that it represented for the old guard of wrestling.
That doesn't mean, though, that the fogies are necessarily moving in for good. CM Punk was able to fend off elder statesman Chris Jericho while Sheamus continued his climb up the ladder by stealing the World Heavyweight Championship from Daniel Bryan.
But for now, wrestling fans can rejoice, knowing that the one man cut out to defeat Cena, the one man with a fan following and an ego bigger than Cena's, came out on top.
All told, the WrestleMania finale was a melding of the WWE's past with its present, with little regard for the future.
Not that anyone who watched will complain about that.