Boston Red Sox: 4 Reasons Carl Crawford Must Shine in 2012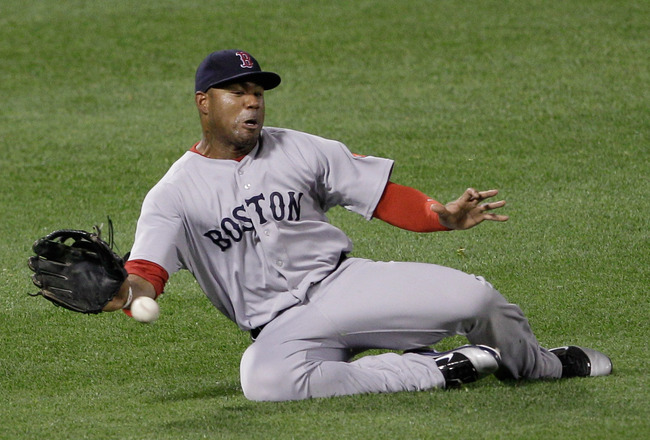 Rob Carr/Getty Images
Carl Crawford's first year with the Boston Red Sox was just about as disastrous as a first year could get.
He couldn't have been further from the Crawford that played for the Tampa Bay Rays for the previous nine years. He hit a career low .255 average with only 18 stolen bases and 129 total hits.
Although his defense was better than his offense, his 2011 campaign may be best remembered by his inability to make a play on a fly ball against the Orioles in the last game of the season.
Crawford did undergo surgery this spring to repair his injured left wrist, but expects to make a full recovery and be ready to make up for last year.
Crawford must shine in 2012 or face some heavy consequences and criticisms.
For His Confidence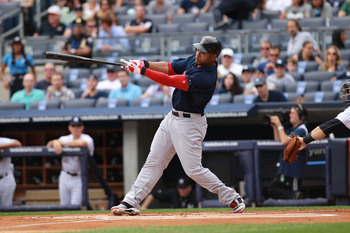 Nick Laham/Getty Images
Carl Crawford needs to get his swagger back.
When he was with the Tampa Bay Rays, he was a .300 hitter. In five of his nine seasons with Tampa, he hit over .300, had double-digit home run numbers, and 40-plus steals.
Crawford needs to remember what made him such a feared hitter, or risk fading into obscurity, where he is only remembered for what he could not do.
For the Management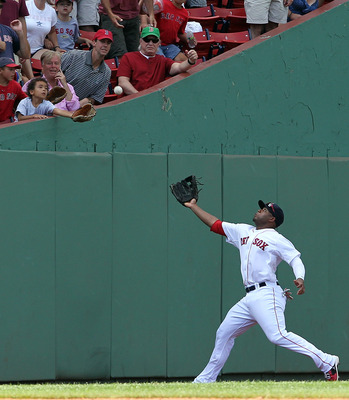 Jim Rogash/Getty Images
Right now, the Red Sox have Cody Ross, Jacoby Ellsbury, Darnell McDonald, Ryan Sweeny and Ryan Kalish as potential outfielders, and Crawford is only on the second year of his $142 million contract.
The management (except John Henry) must have thought that he was worthy of such a hefty price to leave a rival team that was his home for his entire major league career. Now, he is looking like he was only worth about $2.5 million a year.
For His Teammates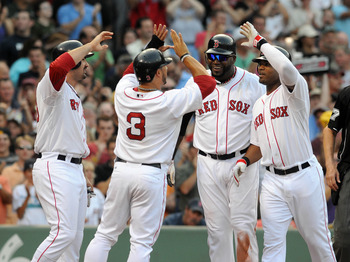 Darren McCollester/Getty Images
Crawford came into the Red Sox organization with the expectation that he will get on base, steal bases and score. So far, he has not really lived up to those expectations.
He needs to prove to his teammates that he is capable of producing. Right now, he is batting in the seventh or eighth spot in the order. He has to get on base so the big hitters can drive him home.
It can all come down to trust. Does Bobby Valentine and Co. trust Crawford to get on base when the game is tied in the bottom of the 11th, or not? Right now, that trust is up in the air.
For the Fans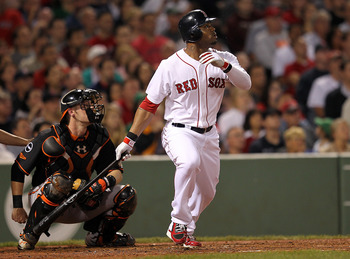 Jim Rogash/Getty Images
Red Sox Nation is one of the most critical fanbases in all of Major League Baseball. They expected Crawford to come to Fenway Park and immediately produce.
If Crawford reverts back to his old form, all will be well. If he follows up last year's performance in 2012, expect Red Sox Nation to immediately show their disapproval in great numbers.
Keep Reading

Boston Red Sox: Like this team?