The Sexiest Female Athletes From A to Z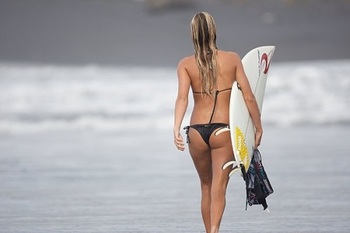 From Anastasia Ashley to Vera Zvonareva, I have covered them all. I have done sexy sports to obscure athletes, hottest NFL cheerleaders to MLB WAGs. I have even covered the sexiest legs in sports.
But I have never compiled a list of the sexiest female athletes from A to Z. Sure, most of these women have been featured at one time or another in one of my many lists, but not in alphabetical order.
Because I am such a nice guy, I have put together a list of female athletes, in order from A to Z for you to enjoy. Sit back and enjoy before we run out of letters to cover.
A: Anastasia Ashley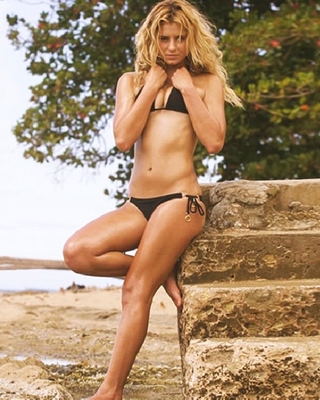 The luscious female surfer, better known as Anastasia Ashley, burst onto the scene when she was only seven years old. She began hitting the competition circuit and competing in various events all over the United States.
She sure did grow into that amazing body. Don't you think?
B: Alana Blanchard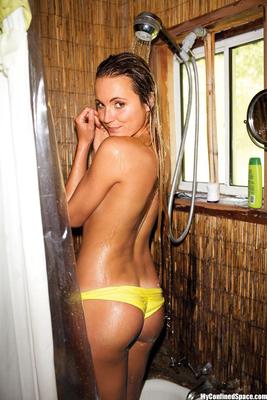 It is tough to mention female surfing and not cover Alana Blanchard. She should be the face of sexy women, in general, not just surfing.
Her amazing talents have brought her much attention, and she is now one of my favorite women alive. Ever. Of all time.
C: Stefania Chieppa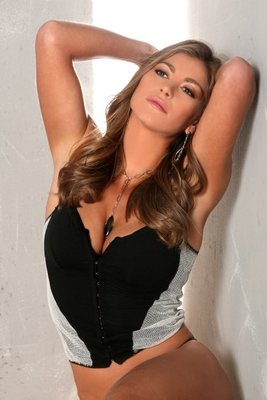 Stefania Chieppa has been a professional tennis player since she was 16 years old. Now that she is 28 and has been around the sport for almost 12 years, you would imagine she has won a few tournaments.
Unfortunately, she has not. Her highest World Tennis Association ranking was 359 and that was in 2006. But we still love her, and the Italian beauty still has a lifetime invitation to dinner with me. If she ever wants to cash it in, let me know.
D: Elena Delle Donne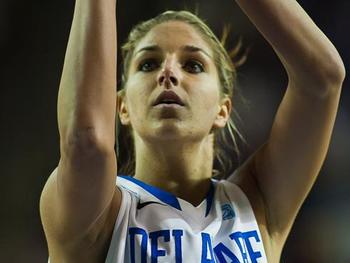 If you pay attention to ESPN, then you might have caught a few NCAA Women's March Madness games over the past few weeks too.
Well, Elena Delle Donne, standing a hovering 6'6", is the sexy blonde from Delaware that averaged almost 30 points per game.
With her beauty and talents, she is known as a double threat.
E: Anastasia Ermakova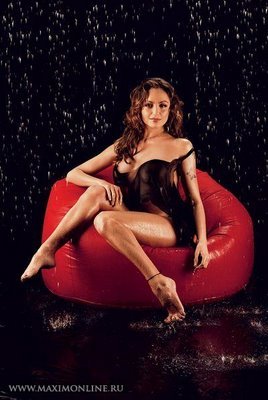 Where is Anastasia Ermakova, and how do I visit there?
Oh wait, that is not a country in Europe? It's a synchronized swimmer?
F: Ashley Force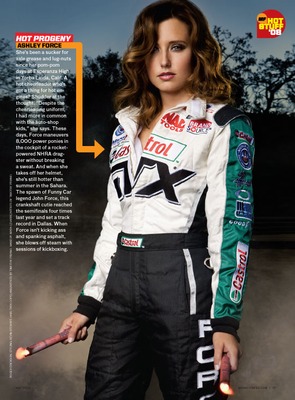 Following 2011, where Ashley Force Hood took the year off to give birth to her first child, she resumed work in 2012 but this time, as the president of John Force Entertainment.
It must be nice to have a family full of winners. She is the Charlie Sheen of racing.
G: Kim Glass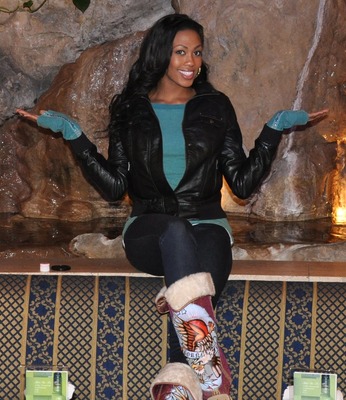 I have a personal checklist I use when profiling these women.
Is she hot? Yes.
Is she sexy? Yes.
Is she talented? Yes.
Does she play with tight shorts that barely cover a dime? Yes.
Kim Glass is all of these things.
H: Sophie Horn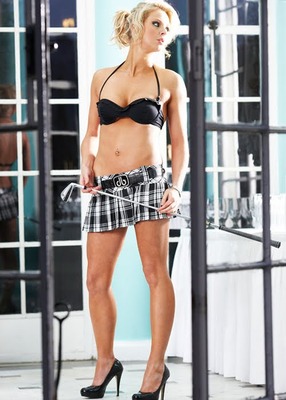 Mr. Tommy, why do you continue to shove Sophie Horn down our throats? Why do you do this to us?
Well, pretend person, I do not force her on anyone, I just assume you like looking at beautiful women that play sports. Otherwise, you would be checking out your friends Facebook status updates.
I: Ana Ivanovic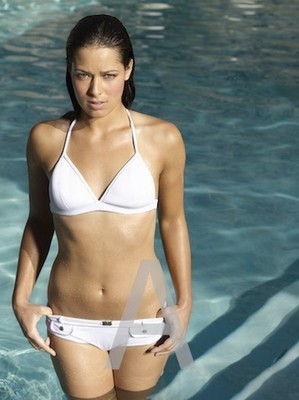 Ana Ivanovic will one day become the athlete I know she has the ability to be. She has the talent to be the best tennis player in the world.
But until that time, we shall enjoy the beautiful pictures of what sexy looks like in Serbia.
J: Shawn Johnson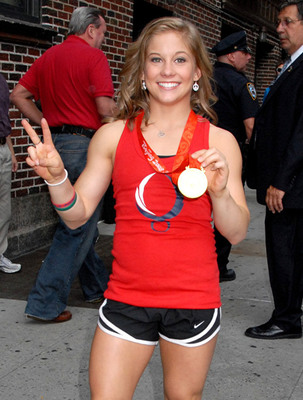 Shawn Johnson is the shortest hottie on my list. She stands just under five feet tall, but rocks one of the sexiest bodies in all of sports.
I guess when you have a smile like hers, you can get away with being short yet still sexier than most other women in sports.
K: Maria Kirilenko
Maria Kirilenko should partner up with Maria Sharapova in doubles. They would not only be the best doubles team the world has seen since Martina Navratilova paired up with anyone else, but they would be the sexiest of all time.
Can you imagine a world where Kirilenko and Sharapova team up? I can. It would be glorious.
L: Shanelle Loraine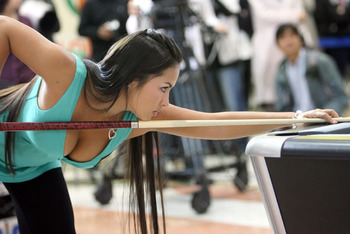 Where would you imagine a beautiful pool player like Shanelle Loraine comes from?
Florida? Yes indeed. She played for the University of Central Florida pool team. The sad part is that a Google search for Shanelle and pool only gets you one bikini hit. Oh well, maybe next year.
M: Alex Morgan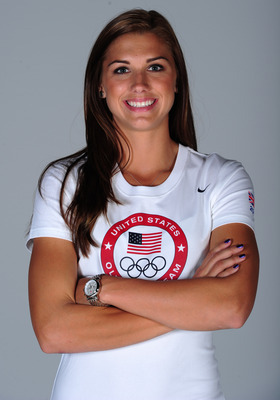 Alex Morgan is not from Chicago. I am not sure if she has even been there other than playing a few games, here and there.
But it does allow me to use this great quote from Will Ferrell as Harry Caray from Saturday Night Live, "Hey, if you were a hot dog, and you were starving, would you eat yourself?"
N: Tatiana Navka
Tatiana Navka is from Russia. I have already decided to learn the Russian language so I could better my chances with all the talent on this list today, but I had no idea they had so many beautiful women.
Where is Brazil in all of this mess? I am disappointed.
O: Blair O'Neal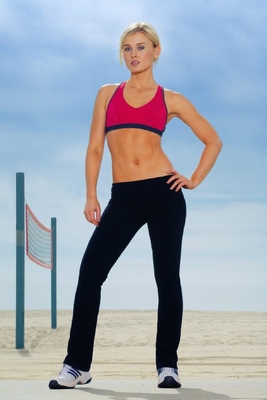 In interviews I constantly get asked if looking fashionable on the golf course is looked down upon by other players or people in the golf world. I love fashion and am a girly-girl so I just wear what I like! At the end of the day it all comes down to how I perform on the course. If you are not playing well... who cares about what you are wearing on or off the course anyway?
Blair O'Neal could shoot a 95, and I would still love what she was wearing on the golf course.
P: Danica Patrick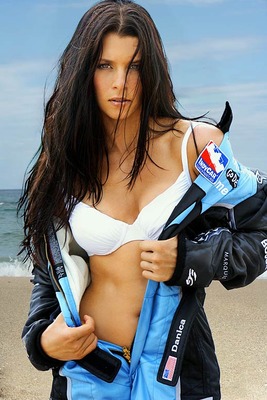 Whether you watch NASCAR or own a TV, you have heard of Danica Patrick, the world's first sexy NASCAR driver to wreck in her debut at Daytona. And not just once, but three times.
It was almost like the men of NASCAR were trying to send her a message, but she will not quit. She is slated to start in 10 races in 2012. Does she get to wear this?
R: Anna Rawson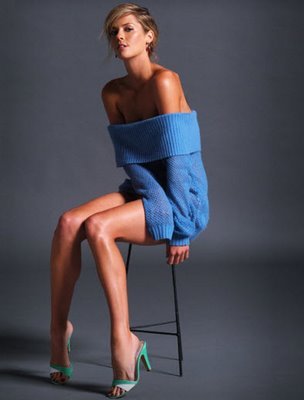 You should read the following as a radio D.J. up late at night playing Marvin Gaye: Go ahead and enjoy the smooth photos of our next lovely lady.
She is a sex grenade of sexy and a marvelous mortar of beauty. She is THE Anna Rawson.
S: Anna Semenovich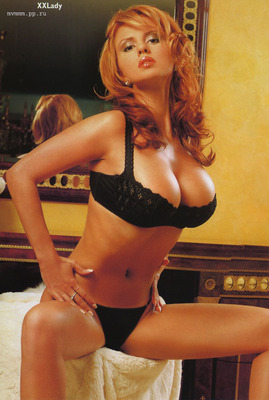 Anna Semenovich deserves a spot in the sports hottie Hall of Fame. She has been covered in almost every one of my articles since the beginning of time and deservingly so.
The retired Russian figure skater was once the hottest woman on the ice. She is now, the hottest woman not on the ice. You see what I did there?
T: Kari Traa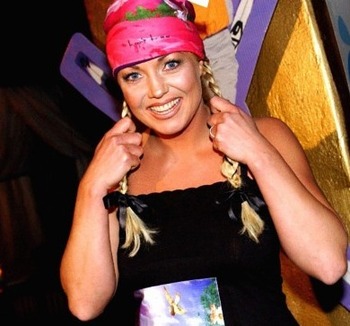 The Norwegian Olympic champion is more than just another pretty blonde with a body that won't quit. She has her own blog that reads better than the New York Times. It is hilarious. You should try it.
Of course, you might want to pick up a language translator first. The whole site is in Norwegian. Enjoy.
U: Rachel Unitt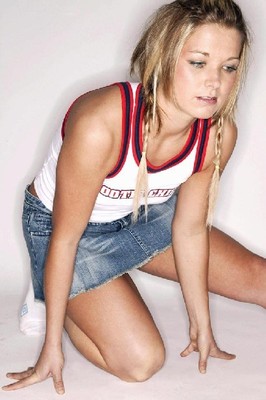 In England's illustrious women's soccer history, only six women have achieved 100 international caps. Rachel Unitt is now one of them.
Now, I have no idea what a cap is or how to achieve one, but having 100 of anything is incredible.
(Yes, I did look it up, so calm down.)
V: Lindsey Vonn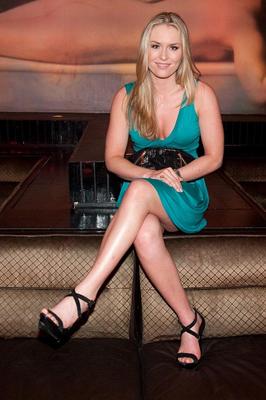 Fine!
I will start to drink the Lindsey Vonn kool-aid, but I will not say she is smoking hot.
Okay, maybe she is starting to come around with me. And yes, she might be hot.
W: Caroline Wozniacki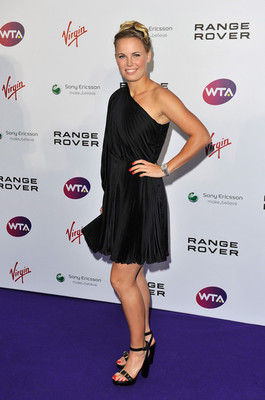 I am not sure why so many people are hating on Caroline Wozniacki. I absolutely love her.
She is hot, check. She is funny, check. She is single, not so much. But it would not hurt to take your shot with her. Even if she is taken.
X: Xie Xingfang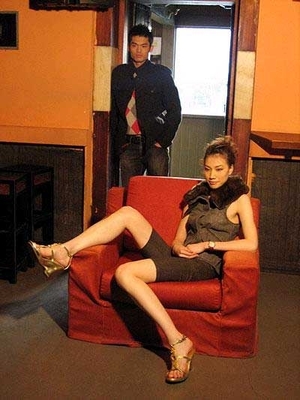 Before I began compiling this list of female athletes, I never thought I would find a hottie from badminton.
Badminton? If Xie Xingfang is the only one, I am good with that. I am just surprised I found a hidden gem from a sport like badminton.
Q and Y: ?????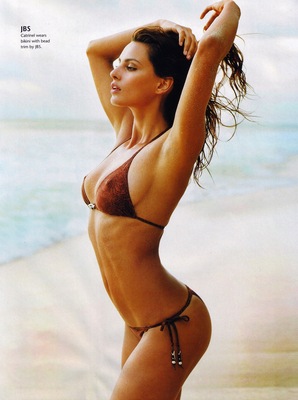 I had some difficulty finding any female athlete with mediocre looks to fill the Q and Y slots.
Instead, I bring to you a Catrinel Menghia photo. You are welcome.
Z: Vera Zvonareva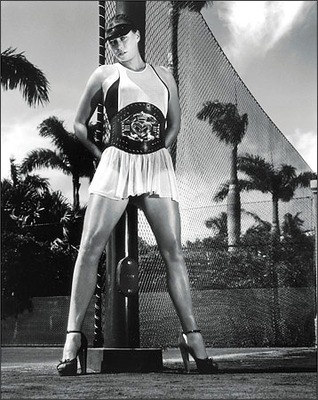 I will learn to speak Russian. I promise myself at the beginning of 2012 that I will take up another language and, after seeing all the beautiful talent from Russia, I have decided to find a way to speak in the foreign tongue.
Vera Zvonareva, if you are reading this and giving lessons, email me some time. I would be thrilled to learn the language from one of the countries hottest assets.
Keep Reading