The Undertaker vs. Triple H with Special Guest Ref Shawn Michaels Results: Highlights, Recap and More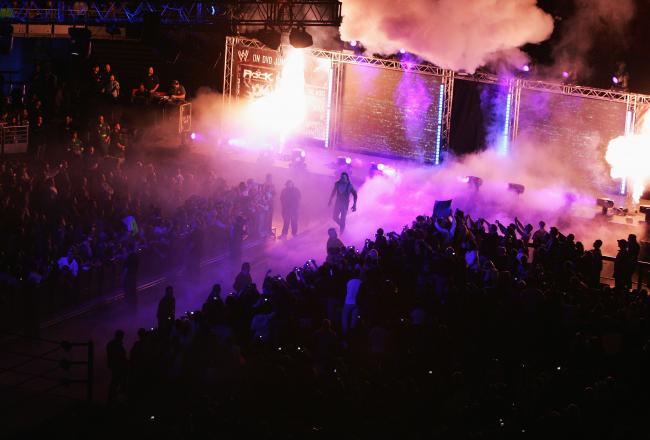 Well, it was an end of an era as Triple-H, Shawn Michaels and The Undertaker went out and put on an epic match that will be remembered as one of the best matches in WrestleMania history.
The match started off slow, with Triple-H and The Undertaker hitting each other with a various number of power moves, and weapons that surrounded the ring. From there, Triple-H destroyed The Undertaker with chair shot, after chair shot, after chair shot.
Hunter begged Shawn to stop the match, but The Undertaker kept telling Shawn to keep the match going.
The action went back to being even as Taker and HHH kept on knocking out the refs. Undertaker put Michaels into "Hells Gate" and then choke slammed back up ref, Charles Robbins, to the mat.
The match looked to be over when Undertaker set Triple-H up the Tombstone Piledriver. Instead Undertaker got pushed into a Super Kick from Shawn Michaels and then into a Triple-H Pedigree.
That couldn't put The Undertaker down as he kicked out after a two-count!
After another pedigree and another Undertaker kick out, the Deadman took over control killing Triple-H with a number of chair shots just like he received from Hunter earlier in the match.
Triple-H tried to give one more sledgehammer shot to Undertaker, but instead got shoved back into the corner. HHH gave Taker a crotch job and charged at Undertaker only to run into a sledgehammer shot to his head.
Undertaker followed that up with a final Tombstone Piledriver to pick up the win.
Winner and 20-0 at WrestleMania The Undertaker.
Post match saw Undertaker and Michaels carry Triple-H up the ramp as they embraced at the top of the ramp before heading to the back.
Most recent updates:
This article is
What is the duplicate article?
Why is this article offensive?
Where is this article plagiarized from?
Why is this article poorly edited?