Inter Milan 2012: 4 Reasons Lucio Is Washed Up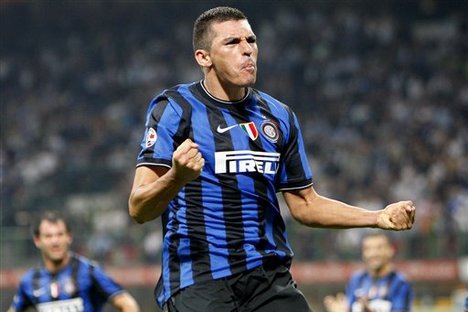 Antonio Calanni/AP
Inter Milan's Lucio has been one of the best center-backs in world football for nearly a decade. His physical strength, leadership qualities and ability to launch the attack have been on display for both club and country over that period.
But as with all players, there comes a time when those talents start to diminish.
That time is now for the powerful Brazilian defender.
While he may be able to contribute for a few more years, his days as a world-class player have come and gone. It is time for Lucio to simply move on and play out his career at a smaller club, because he can no longer be relied upon by a team with both domestic and European aspirations.
Here are four reasons why Lucio's career is on the decline.
Inter fans, what do you think? Don't hesitate to leave your comments as to why Lucio still has plenty to give for the Nerazzurri.
You can continue the conversation on Twitter, @GianlucaNesci
Begin Slideshow

»
Giuseppe Bellini/Getty Images

The no-brainer of this list.
At 33 years old, Lucio's best days are certainly behind him.
In previous years, strikers would go into a match already defeated before the opening whistle. Such was the intimidation factor boasted by the defender.
When they went up against Lucio, opposing strikers knew they were in for a 90 minute battle, complete with hard tackles and few sights of goal.
But he is not the same player who had a massive role during Inter's historic treble in 2010.
During that competition, he helped shut down the likes of Didier Drogba, Zlatan Ibrahimovic, Lionel Messi, Thomas Muller and Mario Gomez en route to the UEFA Champions League crown.
This season, he has been run ragged by Fabrizio Miccoli, Marco Di Vaio and Fabio Borini, to name a few.
While he is undeniably the best defender at the club, that is more by default than anything. In a perfect world for Inter, Lucio would not be asked to play every minute of every game the way he is now.
That lack of rest is one of the main reasons why the World Cup winner has declined over recent years.
The former Bayern Munich man played 50 competitive matches last season, and 49 the year before. If he stays healthy, he will be near that mark once again come season's end.
It's a workload Lucio can no longer handle.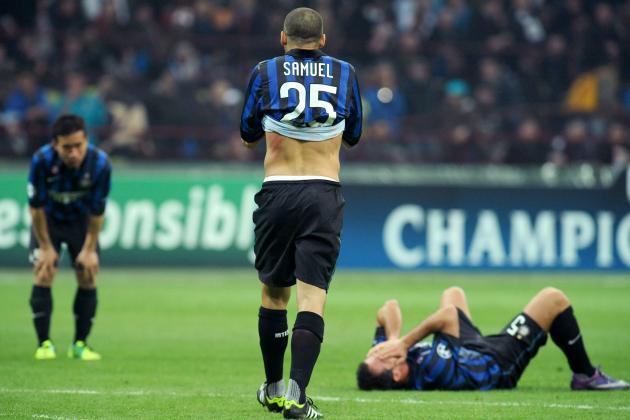 Valerio Pennicino/Getty Images

Quite simply, the players around him at Inter aren't good enough anymore.
There are many cases where older center-backs can still perform at a high level when complemented by a younger partner. To witness this first-hand, you don't even have to leave the Giuseppe Meazza Stadium.
AC Milan's Alessandro Nesta has been able to prolong his incredible career by allowing teammate Thiago Silva to do most of the running beside him. In this system, Nesta uses his experience to read the game and step in with vital tackles when necessary.
At Inter, Lucio is expected to do both jobs. With the declining Walter Samuel playing beside him, the Brazilian is often exposed due to his lack of pace.
The situation gets worse when Andrea Ranocchia steps onto the pitch.
At full-back, Maicon is no longer able to dominate the right flank as he did only a few years ago, leaving his defence exposed too often. The same can be said of Yuto Nagatomo, who is better suited to play a more attacking role, given his defensive flaws.
In the middle of the pitch, Esteban Cambiasso is rapidly falling from grace. Once a fan favorite, he is now being jeered by Inter supporters. Without his defensive cover (and that of Thiago Motta), Lucio has been forced to defend higher up the field. That is where his lack of pace becomes an issue.
Across the board, this Inter squad doesn't have the necessary players to support Lucio.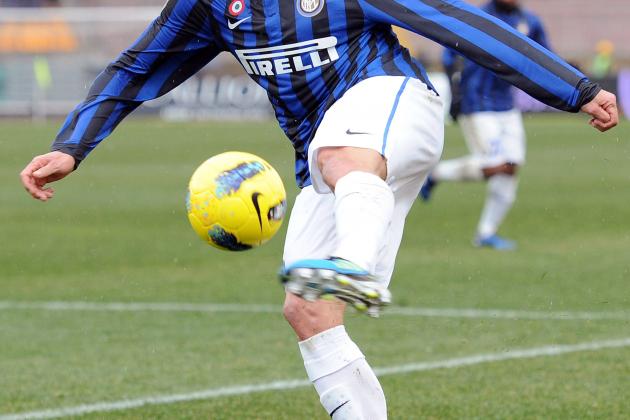 Giuseppe Bellini/Getty Images

In the modern game, we have seen many defenders play various positions throughout the season.
Thiago Silva (AC Milan) and Pepe (Real Madrid) in a holding midfield role, for instance.
Carles Puyol has stepped in at left-back for Barcelona on occasion, with Giorgio Chiellini and Thomas Vermaelen doing the same for Juventus and Arsenal, respectively.
Even at Inter, ageless captain Javier Zanetti has shifted between full-back and midfield, turning in solid performances each and every week.
Lucio on the other hand, can only play in the heart of the defense.
While his skill on the ball is the envy of many strikers in the game, he is not quick enough to keep pace in the middle of the park. As a full-back, he would struggle to cope with the speedy wingers employed by almost every team in Europe.
It's central defense or bust. For Inter, the best option may just be the latter.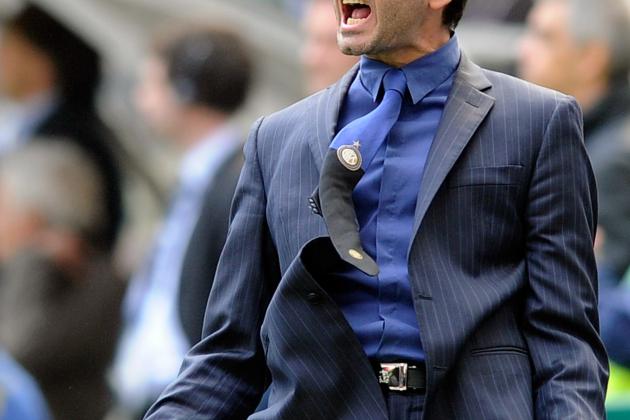 Claudio Villa/Getty Images

Inter's new bench boss will be eager to make his mark on the squad, and that can only be bad news for Lucio (and a host of others as well).
After the success of his youth team at the NextGen Series, you can bet Stramaccioni will not waste any time integrating those players into the senior squad.
This need for change extends to the upcoming transfer market as well. While Lucio is certain to see action for the rest of the season, Stramaccioni will no doubt look for defensive reinforcements come the summer.
After his first match in charge saw Inter concede four goals at home to Genoa, the new manager will understand that this squad needs to be rebuilt.
Lucio could be a victim of that rebuild (along with the rest of Inter's defenders).