WWE: The 8 Most Likely Candidates to End the Undertaker's Undefeated Streak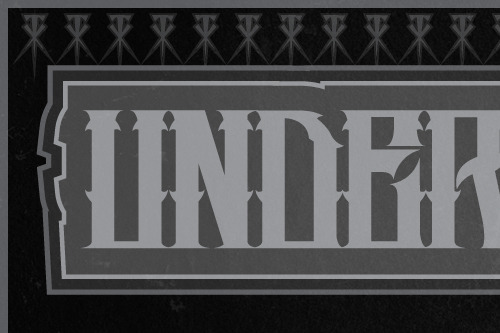 The Undertaker is now 20-0 at Wrestlemania. Will "The Streak" ever come to an end?
At WrestleMania XXVIII, The Undertaker defeated Triple H in a brutal Hell in a Cell match to bring his record at WrestleMania to 20-0.
As The Undertaker's career has wound down over the past few years, it seems "The Streak" is the primary point of focus for both him and his potential opponents. In fact, The Undertaker's last three PPV victories have come at Wrestlemania, as he has taken considerable time off over the past couple of years to deal with injuries and wear and tear.
As someone who has been a huge fan of 'Taker for almost a quarter of a century, I would personally love nothing more than for him to finish his career undefeated at WrestleMania. But for business purposes, it simply doesn't make sense.
The Undertaker certainly doesn't need The Streak to justify his legacy. He certainly has had a Hall-of-Fame career with or without it, and his total number of WrestleMania victories is one that will forever remain the best in the business. Nobody else has even won half as many WrestleMania matches.

However, the torch must be passed at some point. But to whom? Is anyone truly worthy?
In the past four years, The Undertaker has defeated both Triple H and Shawn Michaels twice. Without a doubt they were both worthy opponents, but both were also on the downside of their careers as well, lowering the likelihood of either ending The Streak.
Assuming someone ends The Streak at some point, it needs to be someone who will remain with the WWE for the foreseeable future, so that the impact of defeating The Undertaker at WrestleMania can be maximized. Here are the eight wrestlers who I believe are most likely to end The Streak.
Begin Slideshow

»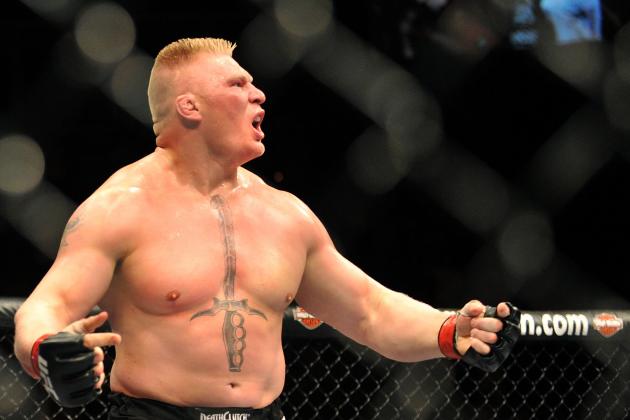 Jon Kopaloff/Getty Images
Now that Brock Lesnar has re-signed with WWE, his rivalry with The Undertaker may be renewed.
Age: 34

Titles Held: WWE Championship (3), King of the Ring, Royal Rumble
Now that Brock Lesnar has returned to the WWE, the opportunity is certainly there for him to challenge The Undertaker at next year's WrestleMania.
Given Lesnar's UFC career, this may be the best opponent for The Undertaker in terms of mainstream exposure. The two men famously exchanged words following Lesnar's loss at UFC 121 to Cain Velasquez.
It also makes sense from the standpoint that the two clashed on several occasions during Lesnar's first stint with WWE, with Lesnar often getting the better of the Deadman during their feud.
If such a match were to come to fruition, however, a Lesnar victory doesn't seem very likely based on the fact that Lesnar's contract is set to expire following WrestleMania XXIX. Having him defeat The Undertaker, end The Streak and leave the company simply wouldn't make any sense.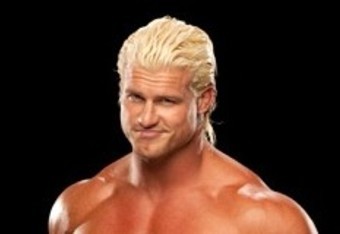 Dolph Ziggler could attempt to make a global name for himself by challenging The Undertaker.
Age: 31

Titles Held: World Heavyweight Championship, World Tag Team Championship, WWE Intercontinental Championship, WWE United States Championship
Dolph Ziggler seems destined for stardom in the WWE. Many will tell you that right now he is the best pure athlete in the WWE, and his matches have stolen many a show. He also won the Wrestling Observer Newsletter's Most Improved Award in 2011.
Still, he seems to lack a little something in the character development part of his game. His mic skills aren't anything to write home about, although he does have Vickie Guerrero by his side to garner a great deal of crowd heat.
If he can find the right tweak to further develop his character, he should be able to be a fixture in the main-event scene for a long time.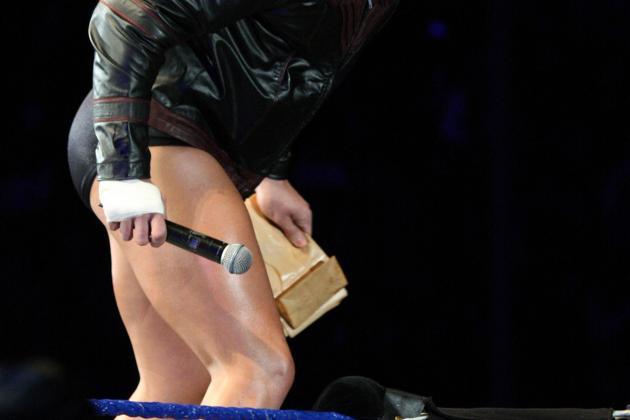 Gallo Images/Getty Images
Cody Rhodes could be the third member of the Rhodes family to tangle with The Phenom.
Age: 26

Titles Held: World Tag Team Championship (3), WWE Intercontinental Championship, WWE Tag Team Championship
Cody Rhodes has made a pretty good name for himself over the last year or so. He's solidified himself as an upper-level talent on SmackDown and may be on the verge of breaking into main-event status. He's still very young and could conceivably be a top player for many years to come.
Though he lost the Intercontinental Championship to Big Show at WrestleMania XXVIII, he held the title for nearly eight months, making him the ninth-longest reigning Intercontinental Champion of all time.
It may be difficult to see him as a top draw right now, but it may not seem so strange a year or two down the line. I believe he is on the fast track to main-event status.
Also don't underestimate the fact that because The Undertaker has worked with Cody's father and brother in the past, 'Taker may be more apt to show Cody some respect that he may not necessarily show a younger wrestler who he may not be as familiar with.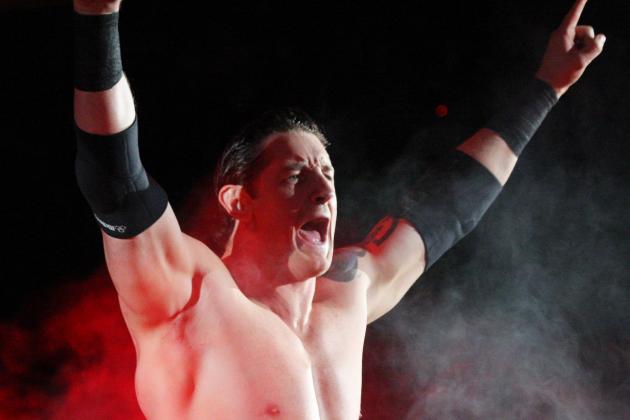 Gallo Images/Getty Images
Barrett should once again be a top heel upon his return from injury.
Age: 31

Titles Held: WWE Intercontinental Championship
Wade Barrett stood out to many wrestling fans right from the moment he made his way onto WWE programming. He won the first season of WWE NXT, displaying excellent skills both in the ring and on the microphone.
He has led factions such as The Nexus and The Corre, and has held his own while feuding with various main event stars, including John Cena, CM Punk and Randy Orton.
Though currently out with a dislocated elbow, he will be back in a couple of months. He has already established himself as a top heel and believable threat should he engage in a feud with The Undertaker upon his return.
The two men also have had a brief history, as The Nexus attacked The Undertaker, an act that has still never been explained on television. Perhaps this can be finally be revisited to begin a potential feud.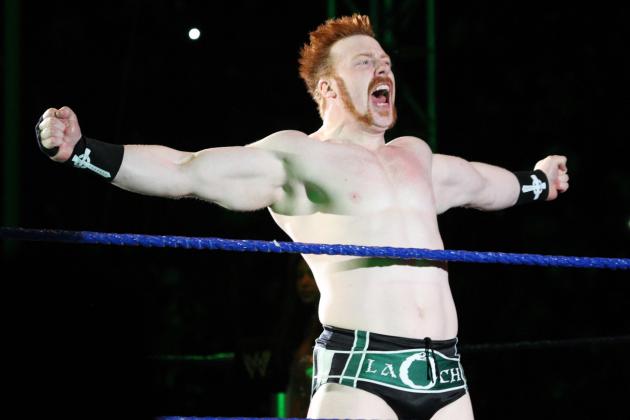 Gallo Images/Getty Images
Sheamus has already cemented himself as a top wrestler in a short amount of time in the WWE.
Age: 34

Titles Held: WWE Championship (2), World Heavyweight Championship, WWE United States Championship, King of the Ring, Royal Rumble
Sheamus, like Barrett, has enjoyed a quick rise through the WWE ranks. Despite being an active member of the main roster for less than three years, he has already attained a high level of success.
He is the current World Heavyweight Champion, having just defeated Daniel Bryan for the title at WrestleMania XXVIII. He has also won both the Royal Rumble and King of the Ring.
He has a very unique look and a very powerful move set. It has yet to be seen whether fans truly see him as a top draw, but given the right angle and build, he could easily portray a very viable opponent for the Deadman at a future WrestleMania.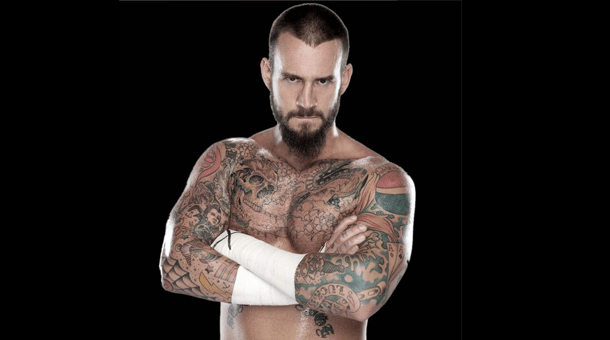 CM Punk's popluarity has really taken off since last summer. Can he parlay that into a Wrestlemania match against The Deadman?
Age: 33

Titles Held: ECW Championship, World Heavyweight Championship (3), WWE Championship (2), World Tag Team Championship, WWE Intercontinental Championship, Money in the Bank
CM Punk is arguably the most popular superstar on the roster at the moment. He received a great deal of attention last summer with his verbal tirades, and has backed it up by showcasing the fact that he is one of the best technical wrestlers in the world.
His critics will point to his lack of size as a detriment, feeling that he may not be able to pull off a potential match of this magnitude on such a big stage. But I believe he can.
He has tremendous ring savvy and his confidence is second to none. He has proven over the course of his career that he can go toe-to-toe with the very best.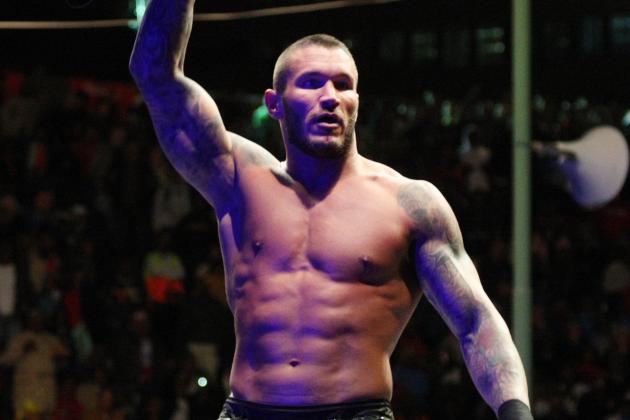 Gallo Images/Getty Images
Will Randy Orton seek a second Wrestlemania match with The Undertaker?
Age: 32

Titles Held: World Heavyweight Championship (3), World Tag Team Championship, WWE Championship (6), WWE Intercontinental Championship, Royal Rumble
Randy Orton has been a fixture in the WWE for a decade and has accomplished nearly accolade attainable in the WWE, and he turned just 32 years old on Sunday.
He also has a storied history with The Undertaker, as the two feuded for the better part of 2005. Among their matches was an Undertaker victory over Orton at WrestleMania XXI.
Orton, like Triple H and Shawn Michaels, would be worthy of a WrestleMania rematch with The Phenom. But unlike HBK and HHH, Orton is still in the prime of what figures to be a WWE Hall-of-Fame career.
He figures to have at least another five to 10 years on top of the wrestling world should he desire it. He could very easily pull off the trick if given the opportunity.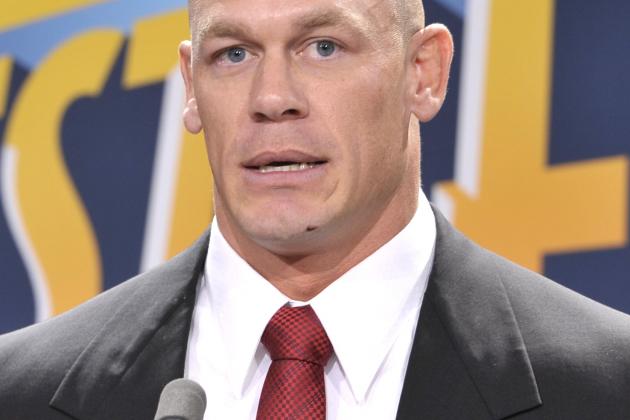 Michael N. Todaro/Getty Images
Will Cena look to put the failures of the last two Wrestlemanias behind him by challenging The Undertaker?
Age: 34

Titles Held: World Heavyweight Championship (2), World Tag Team Championship (2), WWE Championship (10), WWE Tag Team Championship (2), WWE United States Championship (3), Royal Rumble
First of all, no, I am not a John Cena fan. And, yes, seeing John Cena defeat The Undertaker at WrestleMania would likely make me physically ill. However, if we're looking at this from a strictly business standpoint, it simply makes the most sense.
Cena has been the face of the WWE for the better part of the past decade and has won 12 WWE/World titles. Many would argue that he is already overexposed enough as it is and that he does not need a victory over The Undertaker at WrestleMania to either cement his legacy or create a mainstream buzz, but I disagree.
To me, the closest thing that I've ever seen to The Undertaker's undefeated streak at WrestleMania was what ended up culminating in one of the most famous matches in wrestling history—Hulk Hogan vs. Andre the Giant at WrestleMania III. Back in the eighties, Andre the Giant had a long and fabled undefeated streak of his own. He had not been pinned or made to submit in a WWE ring for almost 15 years.
At that point in time, Hogan was already the most popular wrestler in the world. He had been the WWE Champion for three years running and had helped turned professional wrestling into more of a mainstream phenomena than it had ever been. He had already graced the cover of Sports Illustrated, been featured in Rocky III, co-hosted Saturday Night Live and had his own Saturday morning cartoon on CBS. In short, he was way more popular in mainstream society then than John Cena is now. But Vince McMahon knew that if Hogan were to defeat Andre, the WWE would reach new heights.
WrestleMania III ended up having the largest recorded attendance for a live indoor event in North America with over 93,000 fans, a record that stood until 2010. With WrestleMania XXX scheduled to be hosted at Cowboys Stadium, they may very well have a chance to reclaim the record with the proper card and the proper build. Cena vs. Undertaker in 'Taker's last match may be exactly that.