WrestleMania 28: My 'Classic' Predictions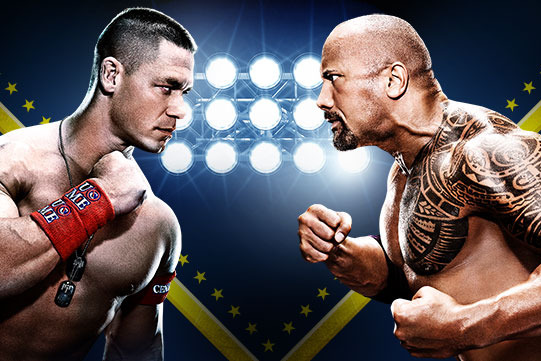 www.wwe.com
WrestleMania 28 is tonight!
Time for the internet junkies to look around for every prediction they can find! I have decided to throw my hat in the ring and give out my picks. I expect that the WWE will try to make certain things unpredictable and shake up the results tonight.
Let me know if you agree or disagree, and remember to list your predictions below!
Begin Slideshow

»
www.wwe.com
A lot of fans cried foul when the Tag Team Championship was not scheduled to be defended at WrestleMania. I wonder if those fans are happy now.
Anyone that has followed my writing knows that I think it is a disgrace that most of the titles in the WWE are no longer prestigious. However, a throw-in match for the Tag titles does not do anything to make them feel more significant.
To top it off, the WWE created a team in Justin Gabriel and Tyson Kidd to compete in this contest. I assume this is the present day version of the 1-2-3 Kid and "Sparkplug" Bob Holly teaming up.
There is no reason to analyze this match. Although it may have a few nice moments, no one really cares. There has been no build-up, and this match just feels like filler.
Do not expect anything out of the ordinary in this match. Primo and Epico certainly have not clicked with the fans, so I expect the Usos to win this match in an effort to shake things up.
Winner: The Usos
Loser: Primo & Epico and Justin Gabriel & Tyson Kidd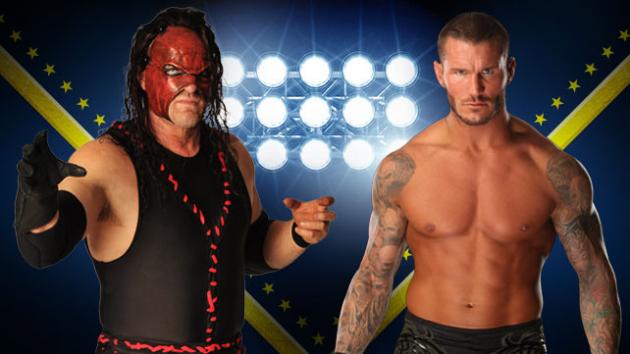 www.wwe.com
I guess Kane did not learn his lesson last time. When you feud with one of the top faces in the WWE for no reason, you are going to fail.
Randy Orton has nothing to do since Wade Barrett was injured. Creative decided the best thing to do was to have Orton feud with Kane for absolutely no reason.
I liked Kane about 12 years ago when he was "The Big Red Machine," but at this point you might as well call him "The Big Red Jobber." Kane is only here to put over Randy Orton and ensure Orton was on the card for WrestleMania.
I expect Orton to destroy Kane and end this mini-feud tonight once and for all. Kane is merely the appetizer for when Wade Barrett makes his return.
Winner: Randy Orton
Loser: Kane, WWE Creative Team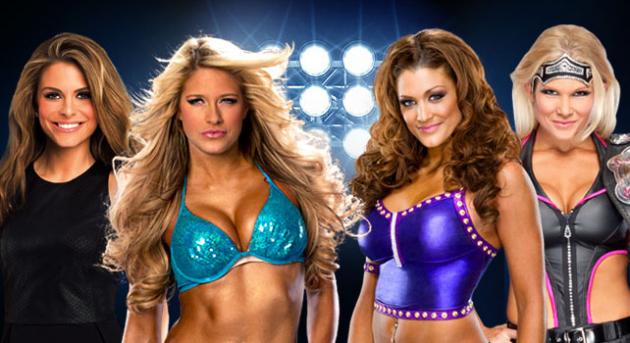 www.wwe.com
Diva's Champion? What Diva's Champion?
Instead of a Diva's title match, we have a celebrity tag team match. Maria Menounos will be teaming up with Kelly Kelly to face Eve and Beth Phoenix.
Am I supposed to believe that the celebrity team is going to lose?
Most Diva's fans are crushed because Beth Phoenix is not even going to defend her title at WrestleMania. This is why the division is a joke. The best female performer on the roster is going to have to put over the worst female performer on the roster and a TV celebrity.
I expect that Maria Menounos and Kelly Kelly will easily defeat Eve and Beth Phoenix, setting up another rematch of Kelly Kelly and Beth Phoenix at the next pay per view.
Winner: Kelly Kelly & Maria Menounos
Loser: Beth Phoenix & Eve, The fans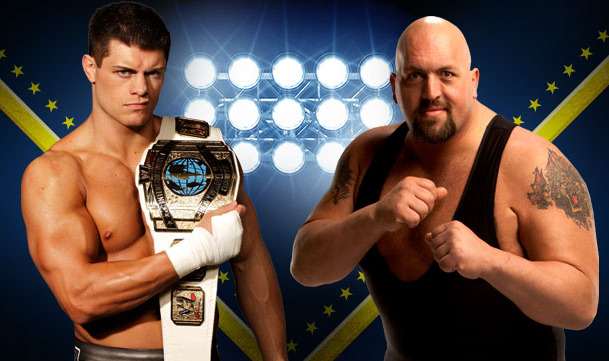 www.wwe.com
I have never been a fan of the Big Show, but I commend him for putting over younger stars in the twilight of his career.
Cody Rhodes will put the intercontinental championship on the line as he faces the Big Show.
Rhodes is one of the top performers on the WWE roster, and I will give kudos to the writers for allowing Rhodes to keep the IC title for so long. It only helps reestablish the belt, and it also makes Rhodes look credible.
Although he has not defeated many great names, Cody Rhodes is continuing to climb up the ranks of the WWE. If he defeats Big Show, that will be another huge step in the right direction.
Let's face it, the WWE needs credible main-event heels badly. They pushed Dolph Ziggler way too fast, and now he is back on the mid card. The WWE is grooming Rhodes the correct way so that one day he will be a main-event star.
Sadly, I do not expect this to be a very entertaining match due to Big Show and Cody Rhodes' contrasting styles.
Rhodes will defeat Big Show in a "David and Goliath" matchup.
Winner: Cody Rhodes
Loser: Big Show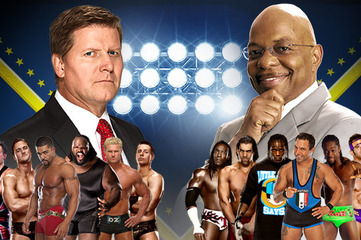 www.wwe.com
It's a mid-card mania battle royale!
Although the star power for this match is a bit underwhelming, the stakes are high. Teddy Long and John Laurinaitis' teams are battling it out to see which general manager will control both Raw and Smackdown.
This may be cliché, but I am hard pressed to pick a winner from these two. I am not excited at all by the possibility of either man taking over both shows. In fact, I would rather they both leave television entirely.
That being said, if I was going to choose a winner based on talent, then I would pick Team Johnny. If I was going to choose based on fan favorites, then I would pick Team Teddy. Taking this under consideration, my actual pick is:
Team Johnny.
There is great potential that if Laurinaitis wins, that he could create a heel stable based on this match. He could even get a returning star like Alberto Del Rio to come in and champion the lot. I am not sure if this is going to happen, but it would make things interesting.
The second reason I am picking Team Johnny is because the WWE was never been exciting with a face GM. John Laurinaitis may not be the greatest, but at least he can cause controversy unlike Teddy Long.
The match itself will not be as long as it should be because it is not elimination rules. At some point, chaos will ensue, and there will be a brawl all over the ring area. I expect a cheap roll-up victory by one of the heels, making "Big Johnny" the general manager for both WWE shows.
Winner: Team Johnny
Loser: Team Teddy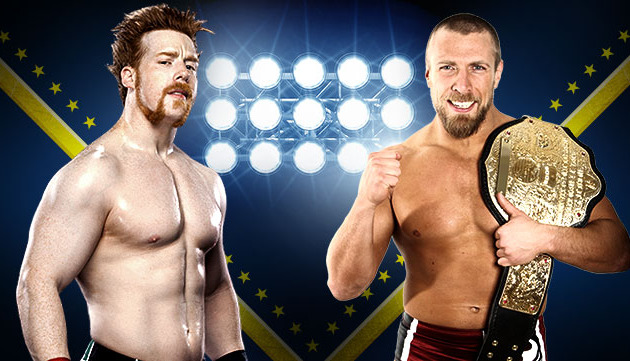 www.wwe.com
The 2012 Royal Rumble winner, Sheamus, will face Daniel Bryan for the World Heavyweight Championship.
All logic is telling me to pick Sheamus because it would be a mistake for the WWE not to capitalize on his recent popularity. Daniel Bryan has been a mediocre heel champion, so why wouldn't the WWE make the change on the grandest stage of them all?
I can think of only one reason—not enough main-event heels to take on Sheamus.
Think about it. If Sheamus wins, he will most likely face Daniel Bryan again, and then who?
Mark Henry?
Kane?
No one really cares about them anymore. Christian and Wade Barrett are both injured, and no one would believe they would come back and get immediately inserted into a title feud with Sheamus.
Daniel Bryan has to win because there is no one for Sheamus to feud with post-Bryan. At least Daniel Bryan can face Randy Orton down the road.
The match itself should actually be better than most are anticipating. Bryan can put on a decent match when given opponents that are not 300 pounds heavier than him. Look for a decent back and forth match with a ton of close calls at the end.
I expect Daniel Bryan will pull off a cheap victory to retain. I also predict a Brogue Kick for AJ.
Winner: Daniel Bryan
Loser: Sheamus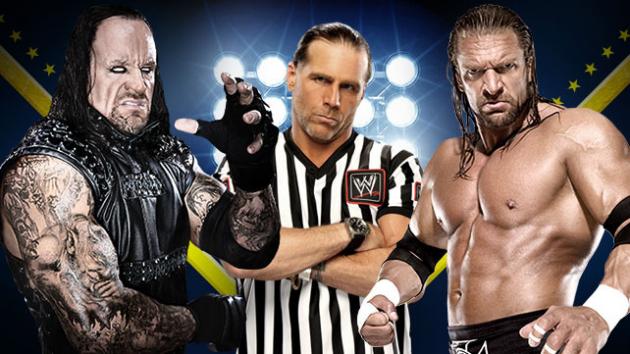 www.wwe.com
This match is being dubbed "the end of an era." I am not so convinced just yet.
Triple H will be facing the Undertaker, as the dead man once again puts his streak on the line against Triple H. To spice things up, the match is going to take place in "Hell in a Cell" with the Heart Break Kid, Shawn Michaels as the guest referee.
I am going to proclaim that Shawn Michaels is nothing more than fool's gold. He is only there to add intrigue and get a few more PPV buys squeezed out of the fans. His role has been mostly forced, and there is no way he is going to interfere in this match. It would taint the victory far too much.
So let's just imagine that Shawn Michaels is just a normal ref. He may pretend he will do something during the match, but he won't.
That leaves the Undertaker and Triple H. Last year, Triple H destroyed the Undertaker, but lost the match. However, this year Triple H seems very confident that he knows what he has to do to finish off the Undertaker.
I personally would like to see the streak end because I do not like the idea of the Undertaker wrestling once a year. Some fans may disagree, but the Undertaker's legacy is FAR bigger than the WrestleMania streak.
It is time for the Undertaker to retire and take his place in the Hall of Fame as one of the greatest superstars of all time.
That being said, there is no way the Undertaker loses as much as I would like him to. The number 20 is nice and round, and that will be the number of WrestleMania victories he will have after tonight.
The WWE is simply milking this feud with Shawn Michaels and Triple H. The Undertaker has not been around for an entire year, so there was no one else that he could feud with. It was Triple H or bust.
The match will not be as entertaining as the last three WrestleMania matches the Undertaker has been in, but will have plenty of memorable moments.
Triple H will do everything he can to destroy the Undertaker, but will come up short once again.
Winner: The Undertaker
Loser: Triple H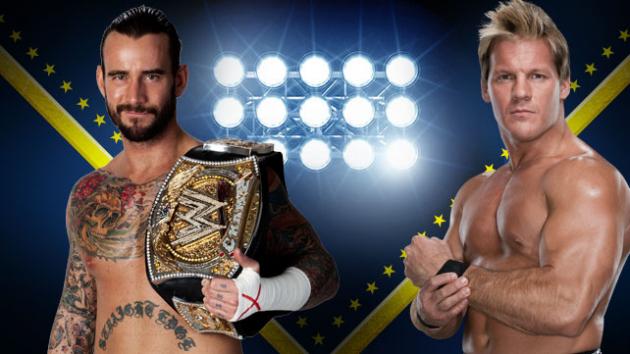 www.wwe.com
I was hoping we would get one more promo from Chris Jericho where he says:
Okay, Punk, I won't talk about your mom, dad or sister ever again. But what about your great grandmother? She was a flapper, Punk! She drank beer during prohibition and danced on flagpoles. It is in your blood to become a flapper girl one day!
Chris Jericho will be challenging CM Punk for the WWE Championship in what may be the most entertaining match of the night.
So many fans have craved this match ever since Chris Jericho made his return. Jericho and Punk are both masters of the mic and perform at high levels in the ring, so it is only natural to want to see them feud on the biggest stage of them all.
True wrestling fans believe this match will steal the show, and I agree.
I think this will be one of CM Punk's greatest matches up to this point of his career. Chris Jericho is here to make Punk look great, just like Shawn Michaels did in the twilight of his career.
Jericho has come back, and I think his role will be to put over the younger guys. Punk needs signature wins under his belt as WWE champion, and Chris Jericho will be the definitive win of this title run.
If CM Punk truly is the future of the WWE, then he must win this match.
Punk and Jericho will put on the match of the night—maybe even the match of the year. I know that is a high expectation to reach, but I have all the confidence in the world that they will deliver.
Tomorrow morning, we are all going to be talking about this match. I envision a very fast-paced ending where Jericho will tap out to CM Punk.
Winner: CM Punk, the fans
Loser: Chris Jericho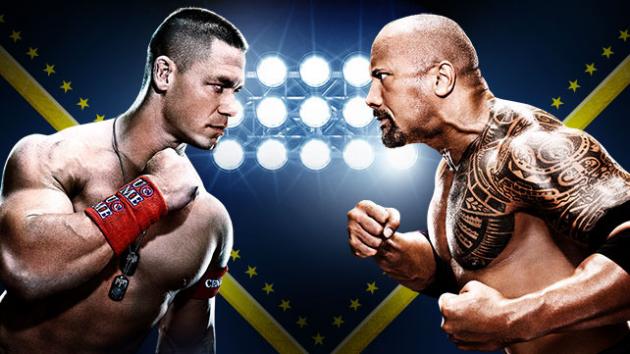 www.wwe.com
I never wanted this match to happen, but it is finally here. After a year of nonstop advertising and brainwashing, John Cena will finally meet The Rock one on one.
As much as I would like The Rock to win, I want to clear up one misconception a lot of fans seem to have. This is not the Attitude Era versus the PG Era. The WWE does not want to make their current product or past product look subservient to the other.
This match is about star power and trying to make this year's WrestleMania big. I will not say the biggest ever because that is their role EVERY year. For the last 28 years, the WWE has tried to one-up themselves every WrestleMania, as they should.
I recognize John Cena and the Rock as two of the 10 biggest stars in WWE history. It saddens me that this feud has been hyped up so much with so little substance.
For weeks, I have heard both The Rock and Cena make their arguments and just became bored because everything they said was just generic, repetitive or boring.
Although both the Rock and John Cena are two of the biggest stars, that does not make them two of the best in-ring performers of all time. I expect a fairly entertaining match, but this will not be a masterpiece.
Cena better hope The Rock remembers how to sell for his opponents. Otherwise, this is going to be a bulky and sloppy match.
We can make arguments for either individual to win, but John Cena will pull it off. I am not a Cena fan, though I respect his contributions, but it would amaze me if The Rock won cleanly. Cena may not be the champion, but he still has a few years left in the WWE.
The Rock may have a few more matches in his career, but he will never return full-time.
With that being said, it would be hard to believe that the WWE would have The Rock win unless John Cena was given a rematch at some point down the road.
I am also not foolish enough to believe that John Cena will turn heel tonight, either. That will never happen because the WWE will continue to push him at a fault.
Forget hometowns, forget who is the best, because all of those arguments are irrelevant. This is about pushing John Cena again and again and again. His victory over The Rock will lead to another WWE title run very shortly.
Winner: John Cena
Loser: The Rock
Double Loser: The fans for having to endure a year's worth of hype
I may be a Featured Columnist here for Bleacher Report, but a prediction is a prediction. I want to hear everyone's picks down below! Also, remember to follow me on Twitter @ClassicJoeyMac.
Keep it classic everyone! Enjoy WrestleMania!