Fantasy Baseball Draft: 8 Tips to Ensuring a Successful Auto-Draft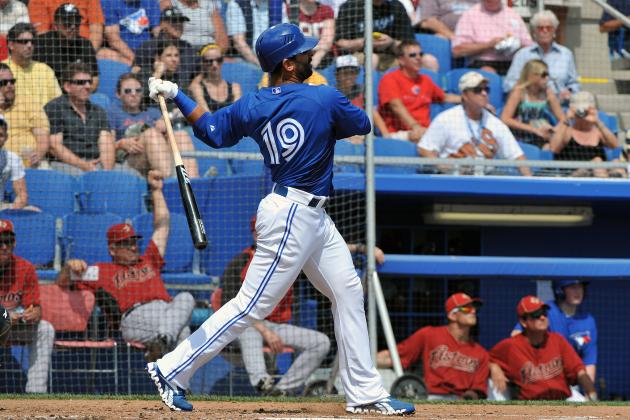 Al Messerschmidt/Getty Images

You want to put your full energy into every one of your fantasy drafts, but realistically, that's not always possible. If you're forced to auto-draft as a last resort, here are some tips to ensure that you emerge with a championship contender.
In an auto-draft, you need to build your team with two goals in mind.
Obviously, the first priority is to build a team that's going to fill up the stat sheet—but without complete control over every move you make, this goal isn't always attainable.
Secondly, you need to build a team loaded with trade value. You'll absolutely need to make some moves after draft day, and you need to do all that you can to put yourself in a position of strength.
Begin Slideshow

»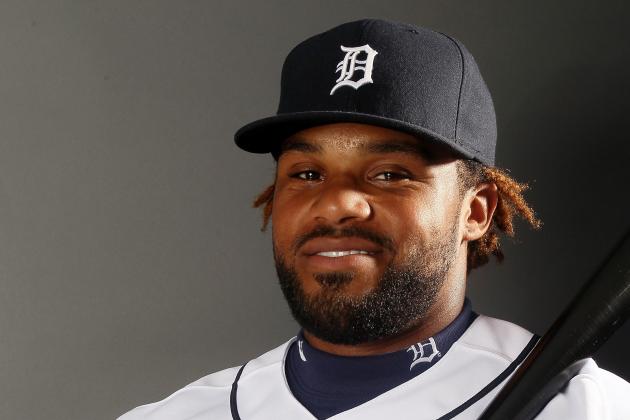 Elsa/Getty Images

Yahoo! and ESPN pre-rank players based on their own rankings. Regardless of how much stock you choose to put into those rankings, they are great as a way to assess the relative value of players when you're actually drafting.
However, when you're stuck on auto-draft, they become useless very quickly.
When preparing for an auto-draft, you'll need to consider average draft position as well. It'll be an irreplaceable aid, helping you understand where you'll have to rank a player in order to ensure that he ends up on your squad.
For example, Prince Fielder is ranked 14th on Yahoo!'s draft board. His ADP, however, ranks him 11th.
It doesn't seem like a huge difference, but at the tail end of the first round, a movement of one or two spots in your rankings will determine whether you're able to acquire the Tigers' shiny new slugger.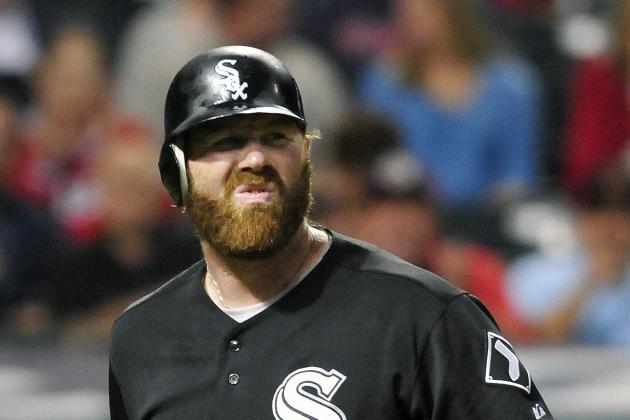 Jason Miller/Getty Images

You're not going to get everybody you want.
It's not an ideal situation, but it doesn't have to be a detrimental one either, as long as you don't end up with a team full of players that nobody wants.
Generally, it's a perfectly acceptable strategy to build a team littered with a few pieces of underrated refuse (Adam Dunn comes to mind for this year), but with an auto-draft, that strategy is substantially more difficult.
It's great if you if end up with two or even three of those guys, but anything beyond that, and the risk becomes too great. If those guys don't pan out, you're stuck with them.
Knowing that, load up your draft list with popular sleepers and hot prospects. If you end up liking what you see, great. But if not, at least there's plenty of trade value to draw on.
If worse comes to worst, you can position your team as the farm system for the rest of the league and reap the benefits.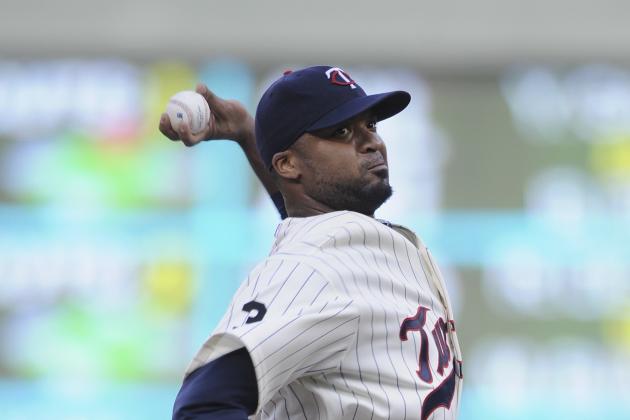 Hannah Foslien/Getty Images

If you like somebody, move him up your list.
Without the ability to change your plans on the fly, you'll need to overcompensate to ensure that you land all of your most important targets. It may force you to reevaluate some of your decisions, but don't be afraid to be bold.
If you think Andrew McCutchen is worth a first-round pick, slide him up there.
If you believe that Francisco Liriano is a top-20 starter, make the move.
It might feel a little weird, but if that's what you want, adjust your list accordingly.
Perhaps the greatest benefit of the auto-draft is that you don't have to personally endure ridicule from your fellow owners. Take advantage.
But maybe don't check your email right afterward...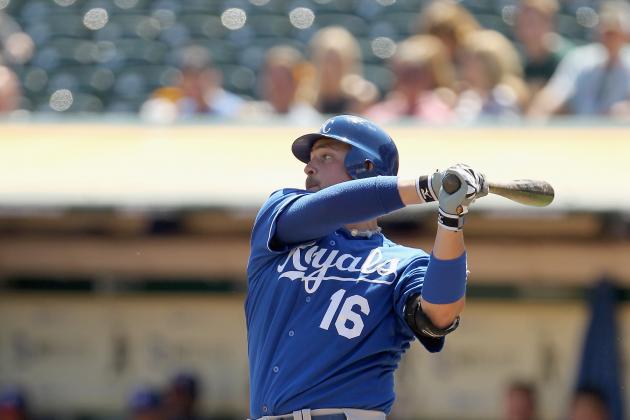 Ezra Shaw/Getty Images

Generally, you'll want your utility slot to be filled by the best remaining hitter, regardless of position, and generally, those hitters are going to be outfielders or corner infielders.
Auto-draft won't make this distinction. It'll simply select the highest player left on the board.
This makes light-hitting, mid-to-late-round 2B/SS types far less valuable to you, and to your leaguemates. Most of those players' value comes from the position they play; once that position is filled on your team, they won't be of as much use.
Things tend to drop off pretty quickly once the top middle infielders are gone.
For instance, there's a huge difference between Jose Reyes in the second round and Derek Jeter in the 10th. However, there's not nearly as much difference between Jeter in the 10th and Yunel Escobar in the 18th.
With that in mind, it doesn't make much sense to put a player like Jeter ahead of a player like, say, Billy Butler, who's ranked 22 spots behind the Yankee shortstop in Yahoo!'s latest rankings.
The auto-draft will make sure that every position gets filled, but a lineup loaded with Yunel Escobars isn't good for anybody. Adjust accordingly.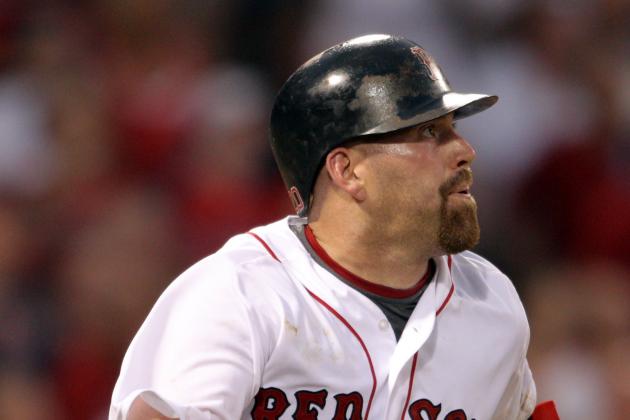 Elsa/Getty Images

Let's face facts. No matter how well you prepare for an auto-draft, you're going to end up with a few players you'd rather see floating face down in the free-agent pool.
You're going to need to make some trades, and a close look at the draft results is the best place to start.
Peruse the list, looking for players on other teams that went significantly later than you had them ranked. Those are the players to target.
Maybe you had Kevin Youkilis ranked fifth among third basemen, but he was actually drafted 10th. Make his owner an offer.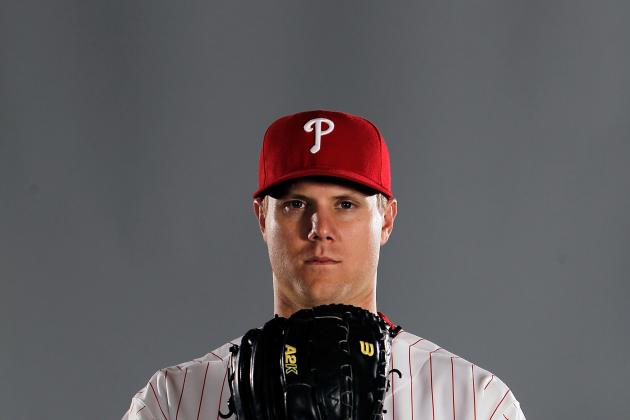 Jonathan Ferrey/Getty Images

After your team is fully assembled, take some time to think about where your strengths lie. It's unlikely that things turned out exactly as you planned, but that doesn't mean that all hope is lost.
Say, for instance, you end up with Mariano Rivera, Jonathan Papelbon and Drew Storen. You may be the type that doesn't like to pay for saves, but that doesn't mean that these players can't help you win your league.
You could immediately try to trade those closers, but unless there is an owner who's terribly in need of saves, that may not be the best course of action.
Maybe you hang on to them for a couple of months, build up an insurmountable lead in saves, then ship them off at a discount, when the value equation has shifted to be more in your favor.
Whoever ends up on your team, it will have some kind of strength. Whatever it is, use it as best you can.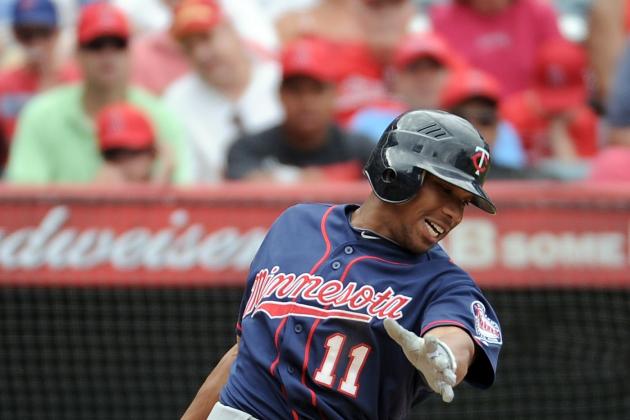 Harry How/Getty Images

Your team will have strengths, but it will also have weaknesses. It's quite possible that you'll end up with a gaping hole in some category.
Don't be afraid to embrace it.
Say, for instance, that you end up with a team completely devoid of speed. You could blow up the phone lines trying to swing a trade and scour the waiver wire for cheap burners like Rajai Davis or Ben Revere.
Or, you couldn't.
Sure, it's a disadvantage to lose one category, but if you can score big in the other nine, a league championship is still well within reach.
By all means, look for value, and try to build a balanced team, but if the value's not there, don't be afraid to punt a category.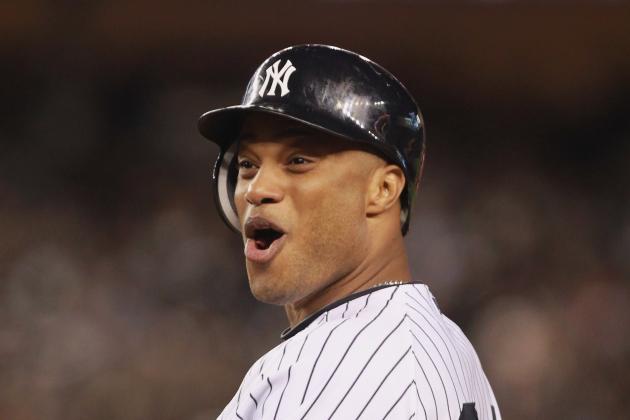 Nick Laham/Getty Images

It's possible that you might absolutely hate your team, but that's OK.
Maybe you're a Red Sox fan, but you ended up with Robinson Cano as your first-round pick. Don't fret.
Emotional attachments to fantasy sports teams are often hopelessly misguided. We've all had plenty of teams that we loved on Opening Day, but lamented by the All-Star break.
Rather than immediately gutting your roster (and likely sacrificing some value in the process), I'd encourage you to be patient.
Who knows? Your team might turn out to be the best you've ever had.
Or maybe a player you're not particularly fond of gets off to a hot start, boosting his trade value in the process.
Whatever happens, it's not going to happen all at once. Take a breath, and give it some time. You've got a whole season in front of you.