College Football Recruiting 2013: Is Reuben Foster the Best Player in America?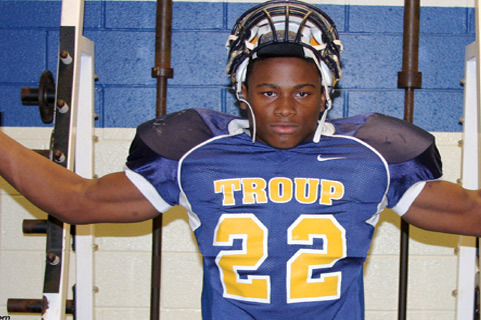 Troup County High School in LaGrange, Georgia is home to a player by the name of one Reuben Foster, who plays both ways for Troop. Big deal, right? Especially in high school.
Well, the only thing is, Foster is one of the best players in the United States this season. He plays running back, linebacker, defensive end and does a wealth of other duties for the squad.
Most, if not all, publications rate Foster as a 5-star recruit for the 2013 class. Many have Foster as high as the No. 2 overall on their boards. I'm here to beg the question:
Is Reuben Foster the best player in the country?
Begin Slideshow

»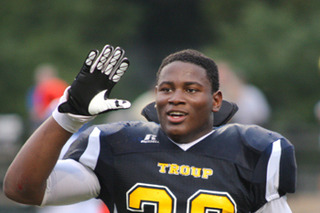 Reuben Foster is a player at Troup County High School in Georgia and is a high-profile recruit. Scout.com lists him as a 5-star LB prospect and ranks him as the No. 2 overall player in the Scout 300.
Foster has been on the recruiting radar pretty much since his freshman year. He topped the 100-tackle mark as a sophomore and last year as a junior made 185 stops, with 144 being solos and 34 being for loss. He also chipped 18 sacks just for fun.
Pretty much every major college football program you can fathom has offered Foster a scholarship, yet he's already made his choice, as he is headed to Alabama.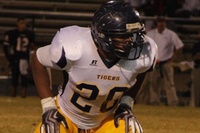 Foster plays a variety of positions for his high school squad, but many expect him to become a full-time linebacker in college. He goes nearly 6'2" and weighs 240 pounds.
As a linebacker, Foster is extremely instinctive with excellent read/react ability. He's decisive, attacks the line of scrimmage and is more than willing to plug a run alley. Foster will take on an offensive lineman or fullback, meet them in the hole, thump 'em, shed, toss, get clean and use excellent wrap-tackling technique.
He can hawk down a running back on the edges thanks to great speed and lateral movement skills. He's quick to stop outside runs and has great range. Against the pass, Foster shows the athleticism and competitiveness to develop as a solid coverage linebacker in the intermediate middle parts of the field.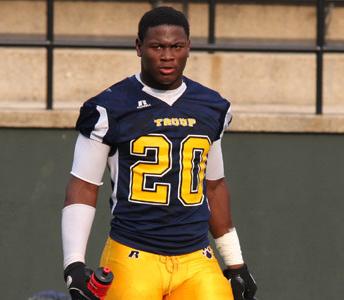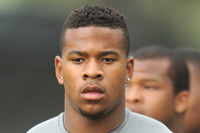 Robert Nkemdiche, coincidentally from Georgia, too, is the consensus No. 1 prospect for 2013. I have Nkemdiche as the top dog on my board, as does pretty much everyone else.
He's a 6'5", 270-pound monster of a DE that can also factor as a DT, OLB and RB. Nkemdiche is a special talent and he has to be in order to be ranked above a player like Foster.
However, the gap between Foster and Nkemdiche is not as far and wide as one may think. Foster is also a special and complete prospect, and he's one of the best players to come out in some time.
In conclusion, you can easily argue that while Nkemdiche is the best prospect, Foster is the best player in the country. Foster is a bit more complete at his position right now than Nkemdiche is.
Foster has very good technique, is seasoned up some and the learning curve for him shouldn't be too steep in Tuscaloosa. However, he's a bit closer to peaking than Nkemdiche is.
With Nkemdiche, once he learns how to use his hands better and develop a more rounded pass-rush plan or arsenal of moves in his technique, he will be dominant.
Both players likely have the NFL in their future, however, should they stay healthy.