NBA Power Rankings: One Major Coaching Adjustment for Every NBA Team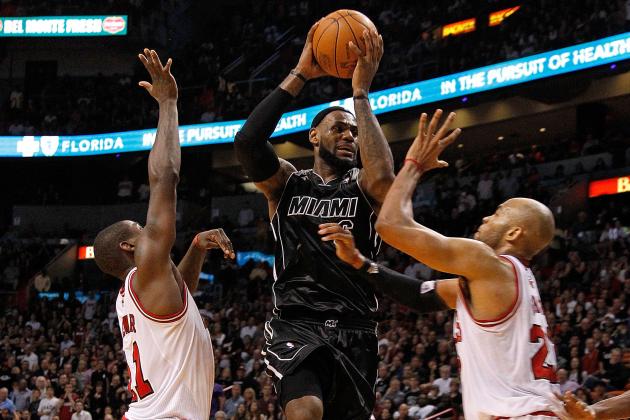 Mike Ehrmann/Getty Images

The home stretch—there's only 16 games left in the NBA regular season and it's time for teams to start some serious self-reflection.
The Miami Heat, Chicago Bulls, and Oklahoma City Thunder are the obvious favorites, but even they have issues. What has gone right, and what needs to be addressed during this last few games before the postseason?
The slideshow ahead lists one major adjustment for every team.
Begin Slideshow

»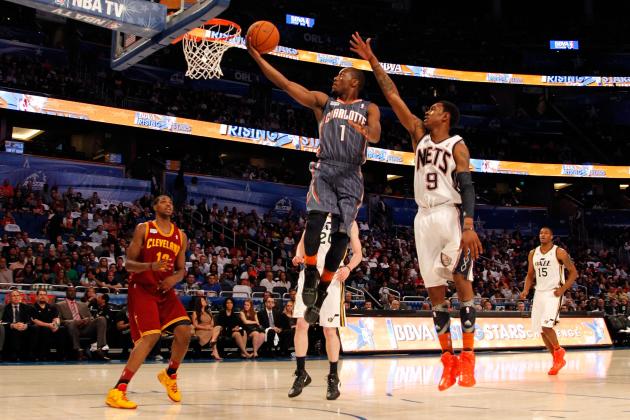 Mike Ehrmann/Getty Images

What Looks Good
There is not much hope for the Charlotte Bobcats this season, but from a glass-half-full perspective, point guard Kemba Walker makes the Bobcats somewhat relevant. He's averaging 12.4 points, 4.1 assists, 3.4 rebounds, 0.9 steals and only 1.7 turnovers.
What Needs to Change
Walker has to learn to slow down and get his teammates involved. With his athleticism, Walker should be able to muster more assists than four per game.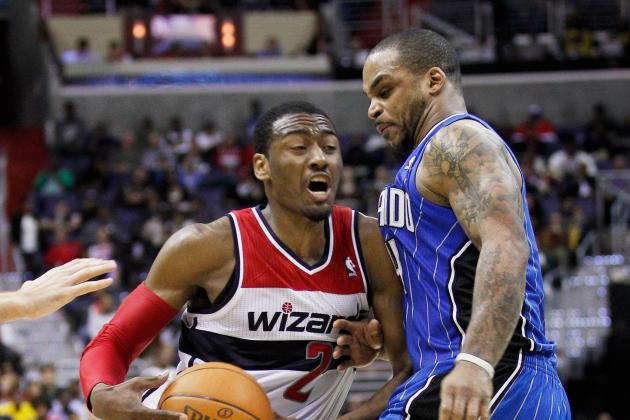 Rob Carr/Getty Images

What Looks Good
Nene and John Wall can be a formidable NBA duo. Nene can easily average a double-double with the Washington Wizards, as he's proven in only six games with the Wizards, scoring 14.8 points and nabbing 9.3 rebounds.
What Needs to Change
The Wizards need to establish who their starting power forward is going to be. Andray Blatche has been a disappointment and will be out for a while to get in better shape. Coach Randy Wittman should give newly acquired Brian Cook some more minutes to see how they might be able to use him in the future.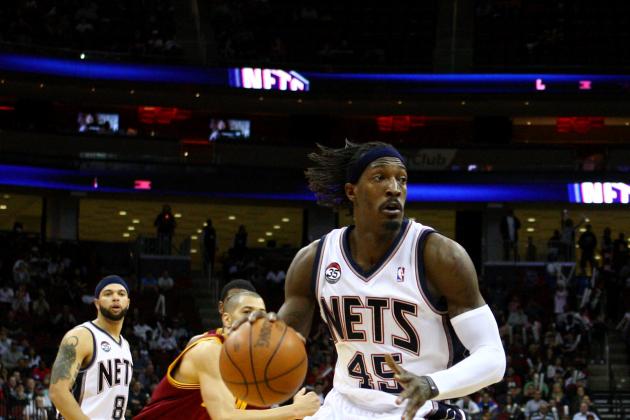 Chris Chambers/Getty Images

What Looks Good
Now, with Gerald Wallace and top-three point guard Deron Williams, this team finally has some talent. This year should not concern fans, as the New Jersey Nets are poised to make big strides in the future with a mix of role players like Kris Humphries and Jordan Farmar and explosive playmakers like Williams and Wallace.
What Needs to Change
Expectations need to change. The bar was set way too high for a team that went 24-58 last season. Fans and Nets players included should play to develop chemistry and a foundation they can build on for next year—not to win the Eastern Conference, because there's no way that happens.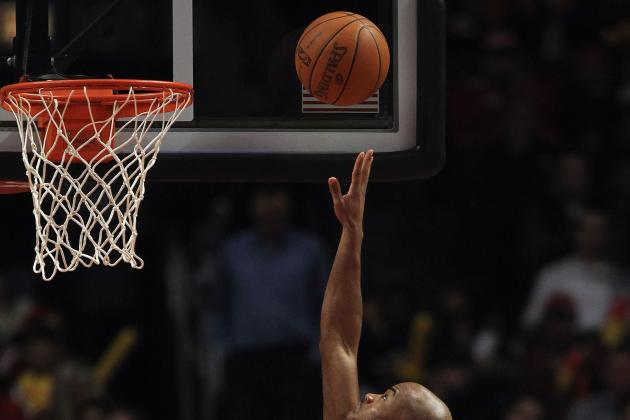 Jonathan Daniel/Getty Images

What looks good
Jarrett Jack has emerged the definitive leader of this struggling New Orleans Hornets team ever since Chris Paul left. He's a playmaker who never runs out of gas, and a ferocious competitor, averaging 15.6 points, 6.3 assists, four rebounds and 0.7 steals.
What Needs to Change
With the multitude of injuries to the frontcourt, the Hornets need to give Chris Johnson more minutes to provide Trevor Ariza with some rest.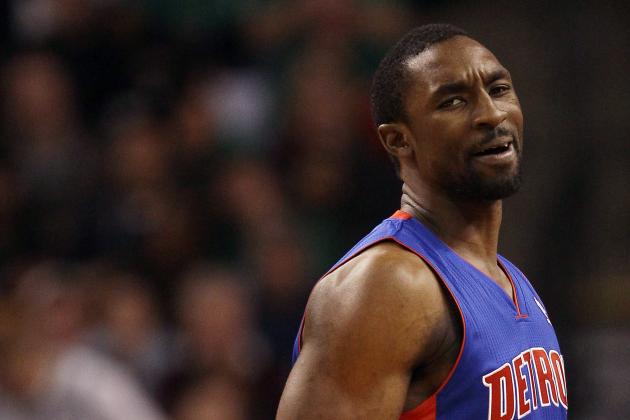 Elsa/Getty Images

What Needs to Change
The Pistons have no offensive firepower whatsoever. When Ben Gordon is your main scorer, your team is in serious trouble. At 18-35, the Pistons need to make some changes.
To salvage some dignity this season, coach Lawrence Frank needs to get this team to play more uptempo and get more fast breaks. The Pistons are close to last in all categories except points allowed (15) and they're just so slow on the offensive end.
Jonathan Daniel/Getty Images

What Needs to Change
With point guard Jerryd Bayless likely out for the season, the Toronto Raptors need sophomore guard Ben Uzoh to step up and take on on some more minutes.
The time remaining in the regular season should be spent in evaluation mode, and all players should get ample playing time to decide which players are worth keeping, and which should be waived this summer.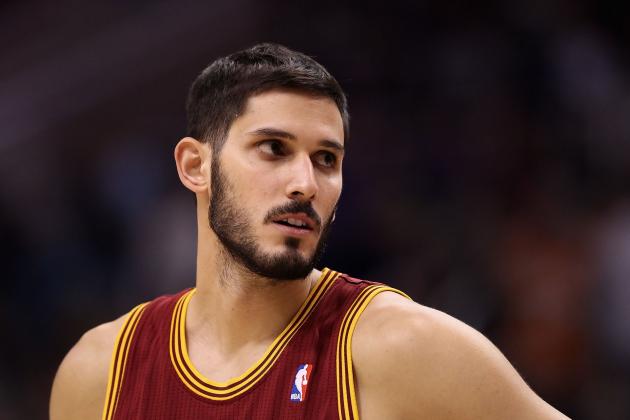 Christian Petersen/Getty Images

What Looks Good
Kyrie Irving has played phenomenal as a scorer, distributor and overall leader of the struggling Cleveland Cavaliers.
What Needs to Change
It's time to experiment with different lineups. Coach Byron Scott should start Omri Casspi over Alonzo Gee. Casspi is a smarter player and deserves more minutes than just 20 per game.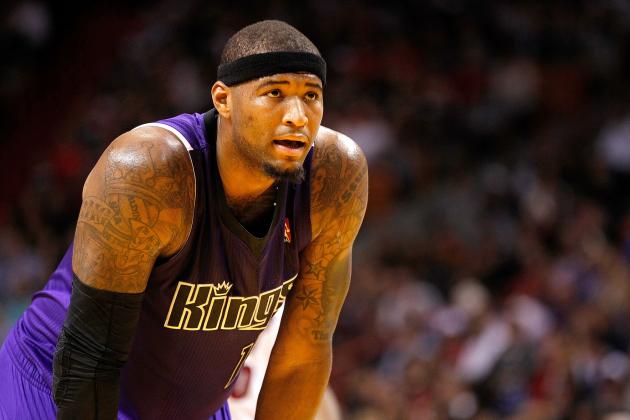 Mike Ehrmann/Getty Images

What Looks Good
Despite his hot temper, DeMarcus Cousins is having a productive season so far, averaging 17.1 points, 11.4 rebounds, 1.3 blocks and 1.3 steals per game.
What Needs to Change
The Sacramento Kings should not be concerned with making the playoffs, a feat that is highly improbable. Instead, the Kings should focus on making evaluations for the future so they can determine which players should stay and which players should go.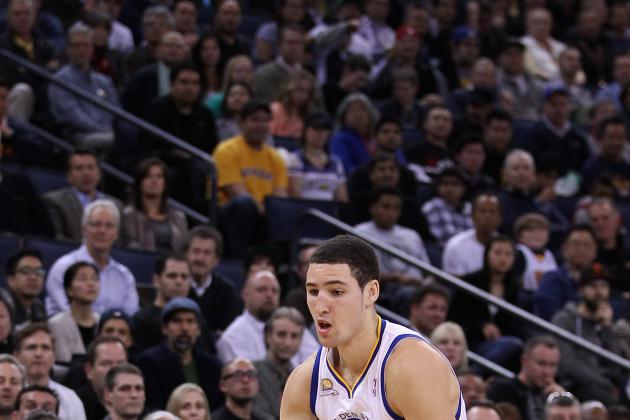 Ezra Shaw/Getty Images

What Looks Good
Because the Golden State Warriors are out of playoff contention, they have been playing their rookies a lot more, and rookie Klay Thompson has turned some heads. In the last 10 games, he's averaged 18.4 points per game.
What Needs to Change
This tanking business is just shameful. How can a professional team hold their heads high knowing they're not going into every game trying to win? The Warriors should start playing to win if they want to build for the future.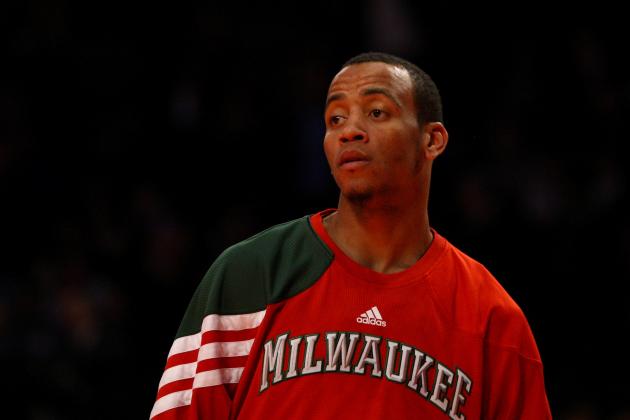 Chris Chambers/Getty Images

What Looks Good
Offense has been a bright side to this otherwise mundane season for the Milwaukee Bucks. They're seventh in points per game (98.5) and third in assists (23.5).
What Needs to Change
Monta Ellis needs to establish himself as a consistent scorer, something he hasn't done since he's been on the Bucks. One night he goes off for over 30 points and eight assists, shooting 62 percent, and the next he goes 6-of-16.
This team will go as far as Ellis can take them, and without their big man Andrew Bogut, the Bucks will have to rely on Ellis to have light up the box score most nights.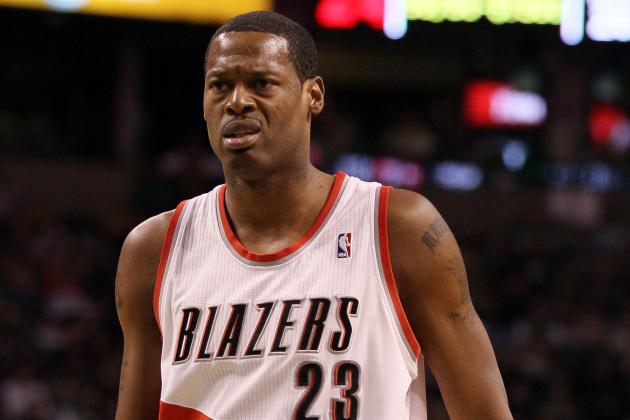 Elsa/Getty Images

What Looks Good
This team has spurts of offensive brilliance—more specifically I'm talking about the play of LaMarcus Aldridge. He's averaging 21.4 points and eight rebounds and shooting over 50 percent.
What Needs to Change
The Portland Trail Blazers are the picture of mediocrity. They're 24-28, they rank in the middle in most statistics except for rebounds per game, in which they are a lowly 25th in the NBA. If the Blazers can focus more on crashing the boards, closing games will become easier, as they often find themselves having to make big plays in critical situations.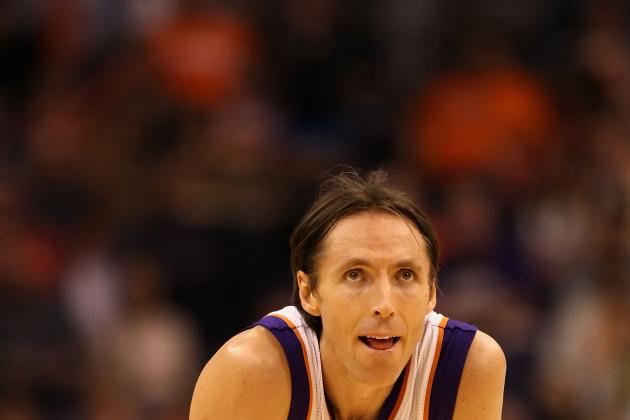 Christian Petersen/Getty Images

What Looks Good
It's starting to get dark in Phoenix, as Grant Hill may have a career-ending injury, and Steve Nash may be on a different team next season.
What Needs to Change
While Nash is still on the Suns, the veteran point guard needs to stop distributing to his subpar teammates all the time, and start taking more shots himself. This is asking a lot out of Nash, who has made it his life's work to get others involved.
However, Nash is the best scorer on this team and, in most situations, the team's best option.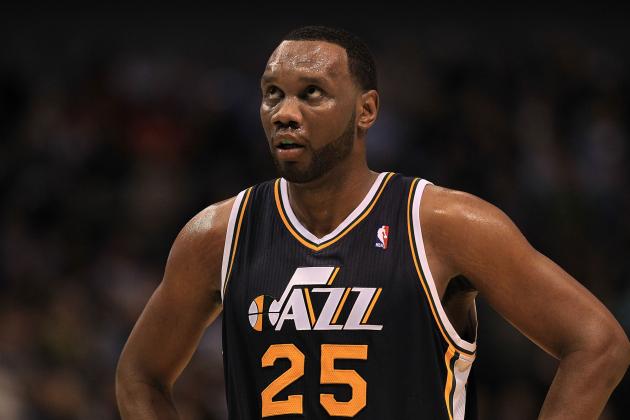 Ronald Martinez/Getty Images

What Looks Good
Without Deron Williams, there wasn't much hope for the Utah Jazz this season, but they have reacted to criticism and are one win away from sneaking into the playoff picture. A big reason why is center Al Jefferson, who has averaged 19.4 points, 9.3 rebounds, 1.6 blocks and is shooting just under 50 percent.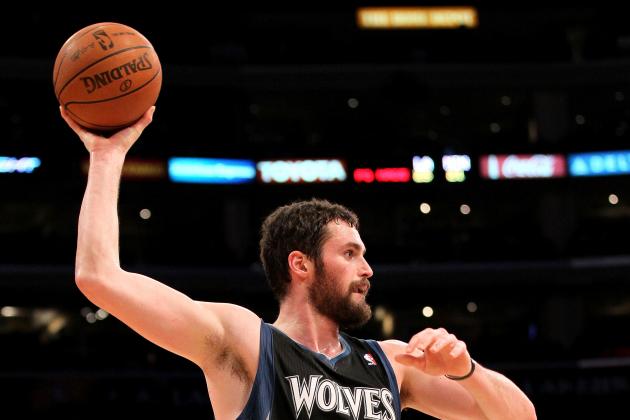 Stephen Dunn/Getty Images

What Looks Good
Kevin Love can do it all. He can rebound, score 40 points in a night and nail open three-point shots. Love has been in MVP talks all season. Due to his stellar leadership and the fact there's no other player worth more to the team, Love could very well stun everyone and win the award.
What Needs to Change
Anthony Tolliver needs to provide some scoring. With injuries to Ricky Rubio, J.J. Barea and Nikola Pekovic, Tolliver will see more minutes, but has only averaged 4.6 points this season compared to 7.1 for his career.
Drew Hallowell/Getty Images

What Looks Good
The Philadelphia 76ers have had an unexpectedly decent year so far but they are in no way ready to take on the beasts of the East in Chicago and Miami.
What Needs to Change
There's really no need to change much for this year. Fortunately, they will have some spending money to go shopping next year and could attract some talent in free agency.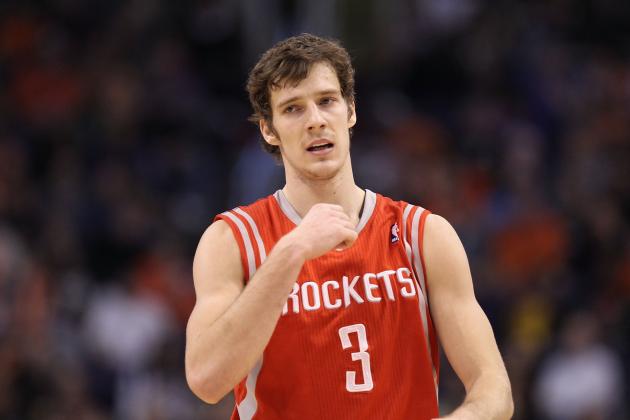 Christian Petersen/Getty Images

What Looks Good
Offensively, this team is nearly elite. The Houston Rockets are fourth in points per game (98.6), third in the Western Conference behind the Thunder and Nuggets.
What Needs to Change
Although the Rockets can make the playoffs this year, risking more injury is not worth it. Kyle Lowry is likely out for the season, and Goran Dragic is suffering from soreness and playing through the pain. Dragic is an important young player for the Rockets' future and his health is more important than claiming the bottom seed in the postseason.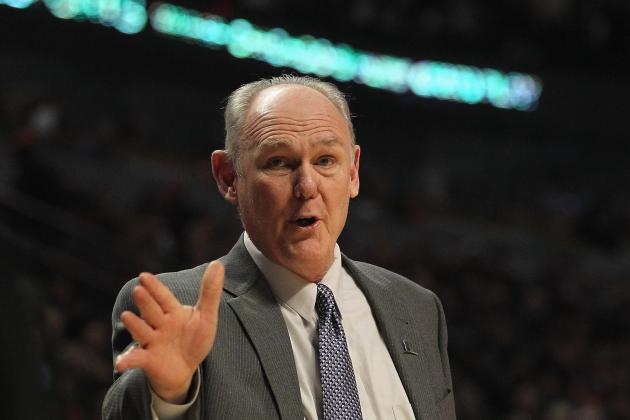 Jonathan Daniel/Getty Images

What Looks Good
The Denver Nuggets have an abundance of athletic, high-flying, energy players like Chris "Birdman" Andersen, JaVale McGee, Ty Lawson and Corey Brewer. As well as being a legitimate threat in the playoffs, the Nuggets are one entertaining team to watch.
What Needs to Change
George Karl has been too erratic with his lineups lately. He needs to stop experimenting and stick with one squad for extended period to develop chemistry between the Nuggets' best players.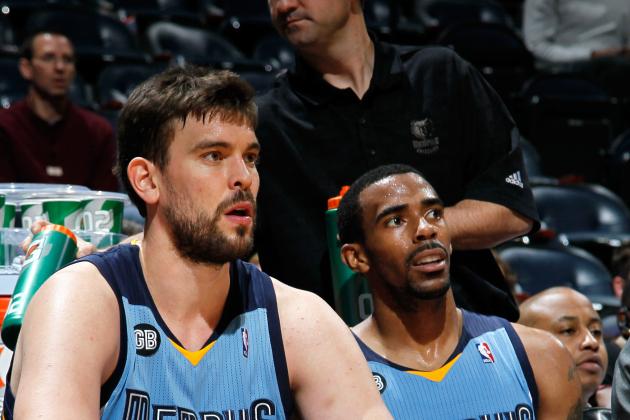 Kevin C. Cox/Getty Images

What Looks Good
Team defense is the biggest reason the Memphis Grizzlies will be contenders to come out of the Western Conference. The Grizzlies are 10th in the NBA in opposing points allowed (93.8), and the points they do allow are almost always contested.
Mike Conley is a big glue player for the Grizzlies, as he's dishing out over seven assists and stealing 2.46 balls per game.
What Needs to Change
Gilbert Arenas made his debut with the Grizzlies Thursday, but scored only two points. Although this team needs a scorer, Arenas is not the answer and should not get more minutes than the other Grizzly guards, except maybe recent Development League acquisition Josh Selby.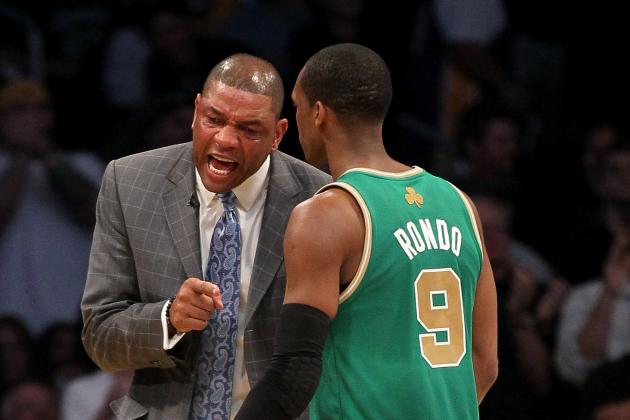 Stephen Dunn/Getty Images

What Needs to Change
The Boston Celtics need to change, fast. They're a stagnant team filled with old players and low motivation.
The Celtics are tied with the Philadelphia 76ers in the Atlantic Division at 28-22, and the team in green looks tired and stagnant in comparison to their championship squad in 2008.
They still play defense, but scoring has been an issue, as the Celtics have fallen to 27th in the NBA in points per game. Also, they're 30th overall in rebounds per game.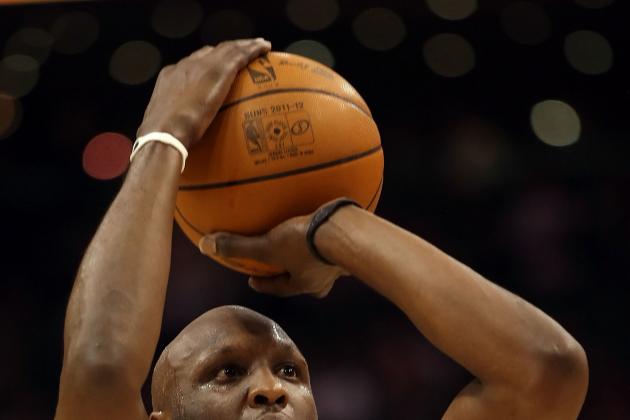 Christian Petersen/Getty Images

What Looks Good
Dirk Nowitzki has been dominating since the All-Star break, scoring 23.6 points per game and shooting 45 percent from the behind the arc.
Defensively, the Dallas Mavericks have put on the clamps, holding teams to just 91.4 points per game (fifth in the NBA).
What Needs to Change
Coach Rick Carlisle has switched the position of Lamar Odom as of late, moving him over to the small forward and playing him with Nowitzki instead of backing him up. This is not the right move.
Odom is better off the dribble, using his length and speed in the open court. He should be coming in for Nowitzki to give their reigning finals MVP some rest, while giving the Mavericks a boost off the bench.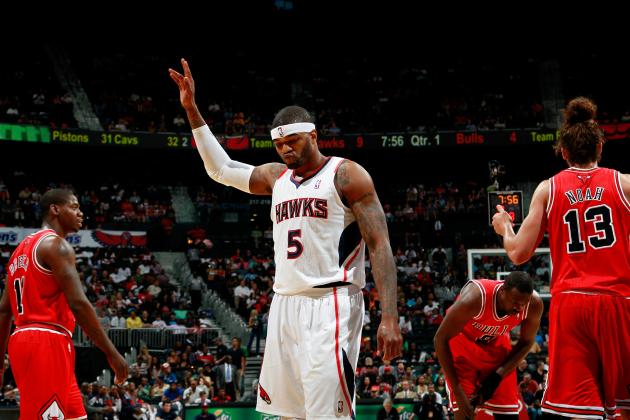 Kevin C. Cox/Getty Images

What Needs to Change
Josh Smith needs to be head honcho on the Atlanta Hawks, not Joe Johnson. Johnson is better suited as the role player, but he seems to be the focal point of the offense when the Hawks go through droughts.
Smith is the superstar, but at times, he settles by deferring to other players and taking jump shots when he should be making a strong move to the basket. Smith is a versatile, big-bodied player, but lacks the killer instinct in clutch moments.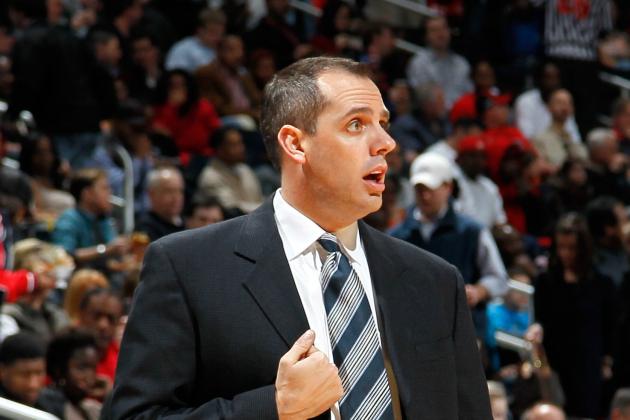 Kevin C. Cox/Getty Images

What Looks Good
Unexpectedly, the Indiana Pacers have risen to the top of the Eastern Conference. At 30-20, they're exceeding expectations and playing and max capacity with the players they have.
Frank Vogel is doing a fantastic job with a team that has limited star talent, and I see no changes that could make them better than they are right now.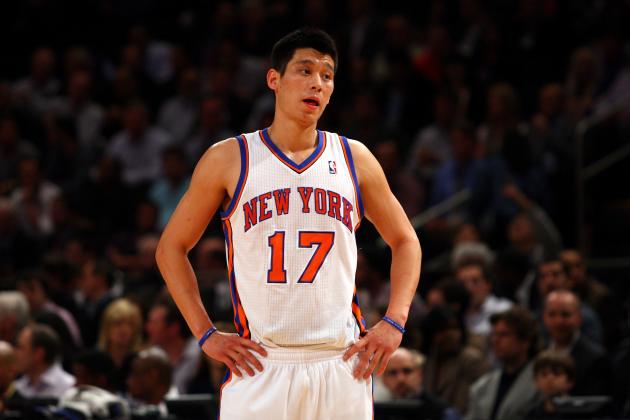 Chris Chambers/Getty Images

What Looks Good
When the playoffs arrive, the Chicago Bulls and Miami Heat should be looking over their shoulders for the New York Knicks. Carmelo Anthony has had a quiet regular season, but that could change dramatically in the postseason.
With the addition of Mike Woodson, this team looks to have changed for the better.
What Needs to Change
Baron Davis should start on the Knicks. Linsanity is over and it's time to get back to reality when it comes to expectations of Jeremy Lin leading this star-studded team. Lin should be still learning and not competing with Anthony for the lead role.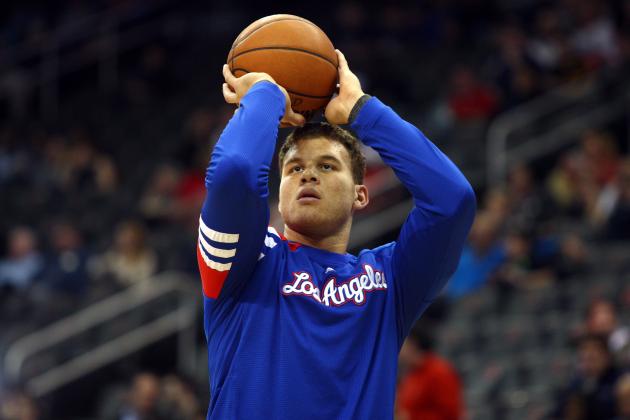 Chris Chambers/Getty Images

What Looks Good
The L.A. Clippers are a dynamic team with a powerful offense and star-studded roster. Blake Griffin is a rising superstar, Chris Paul is playing like a top NBA point guard and DeAndre Jordan has transformed from just an athletic role player to a defensive specialist—he's fourth in the NBA in blocks, denying over two shots per game, .27 fewer than Dwight Howard.
What Needs to Change
Free-throw shooting needs to improve, plain and simple. They sit second-to-last in the NBA; if this team wants to win in the playoffs, this issue needs to be resolved, as one or two points often makes all the difference.
As punishment, coach Vinny Del Negro should make Blake Griffin and DeAndre Jordan, the Clippers' worst free-throw shooters, put some extra work in at the line after practices.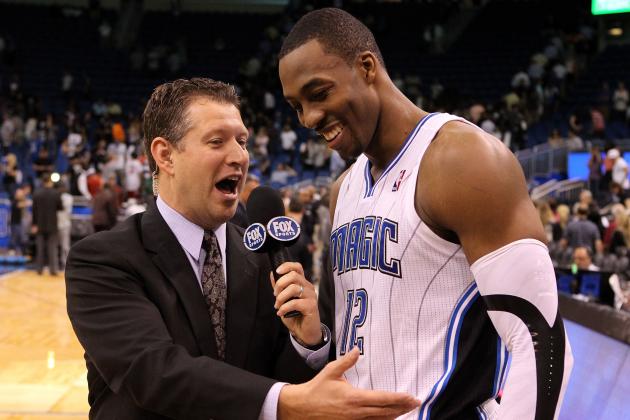 Sam Greenwood/Getty Images

What Looks Good
The Orlando Magic came out winners when they were able to keep their superstar center Dwight Howard from jumping ship before the trade deadline, but can this team run with the Bulls and Heat in the playoffs?
What Needs to Change
Dwight Howard harbors too much responsibility for this team to be able to take down deep teams like the Bulls. They need another weapon.
While Jameer Nelson is the obvious starter, there has been debate about which player should be backing him up. Ishmael Smith has played only 52 minutes total this season, but has impressed fans with his speed and ability to distribute, dishing out 11 assists altogether.
The young and tenacious Smith should get the nod over the aging Chris Duhon to give the Magic some more speed in the open court.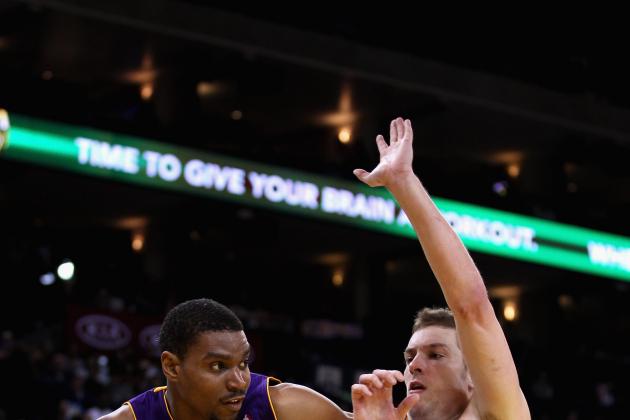 Ezra Shaw/Getty Images

What Looks Good
Andrew Bynum is healthy—thus, the L.A. Lakers have the potential to be deadly once again. He's arguably the second-best center in the NBA, and with Kobe Bryant, there's no way the Lakers can't get back on top.
What Needs to Change
Without Derek Fisher, the Lakers are without a veteran point guard and someone who knows when it's Kobe time and when it's time to get other players involved. Ramon Sessions is only dishing 5.3 assists per game and while he is the better scorer, Steve Blake might be the better "true point guard." Sessions might be better suited as a shooting guard.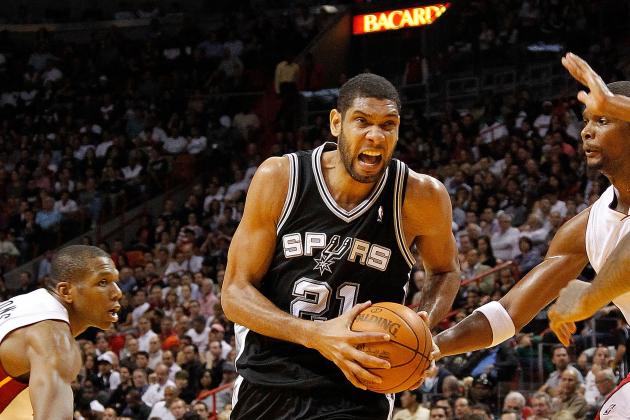 Mike Ehrmann/Getty Images

What Looks Good
It doesn't matter if you're flashy if you can get the job done. Quietly, the San Antonio Spurs have put five games between them and the No. 3 Lakers and are a very dangerous team going into the playoffs.
Tim Duncan has apparently found the fountain of youth, Tony Parker is having a career season and they have a great mix of old and young talent.
What Needs to Change
The Spurs need to get center DeJuan Blair going if they want to establish themselves in the paint. Sure, they have one of the best power forwards off all time in Duncan, but other than him, they are quite thin in the frontcourt.
Blair is only averaging 9.7 points and 5.8 rebounds, but he's shown he can easily score 20 points in a game. If they can get the ball to him in the post more often, he will make more shots, as he is shooting over 50 percent for the season.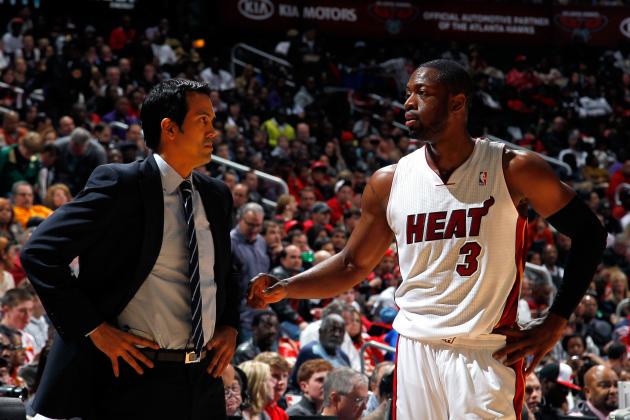 Kevin C. Cox/Getty Images

What Looks Good
Sometimes, this team looks really good. Other times...
What Needs to Change
The biggest problem with the Miami Heat is their overall attitude—their snobby demeanor—as if they have already won the Larry O'Brien trophy.
Coach Erik Spoelstra needs to knock his superstars down a peg or two. He needs to take charge of this team and treat LeBron James and Dwyane Wade less like divas, and more like athletes.
James is putting up MVP numbers again, but it won't translate into a championship unless he learns to put the team first and check his ego at the door.
Harry How/Getty Images

What Looks Good
This is the team to beat in the Western Conference, as the Lakers are slumping and the Thunder have the front runner for the MVP and the No. 1 scoring offense in the NBA.
What Needs to Change
There's always room for improvement. Defensively, this team is right around the middle in terms of points allowed. With versatile scorers like Kevin Durant and Russell Westbrook, the Thunder can easily get their baskets, but a total devotion to defense will make this team unstoppable.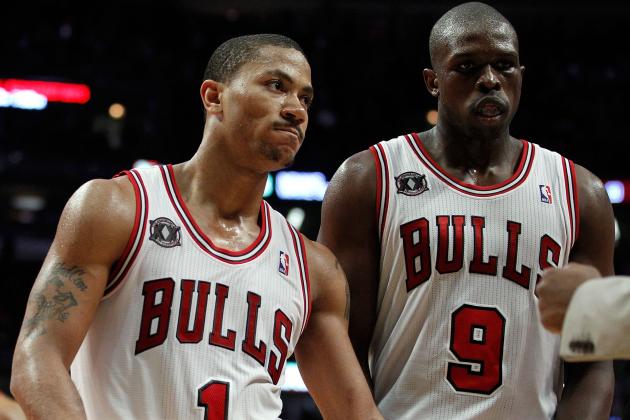 Gregory Shamus/Getty Images

What Looks Good
The whole team is jelling without Derrick Rose, who has missed 17 games this season. The point guard position has been filled adequately by C.J. Watson and the streaky John Lucas III. With coach Tom Thibodeau at the control and Derrick Rose healthy, this is the NBA's best team going into the postseason.
What Needs to Change
It's clear the Bulls are not taking any chances with Rose's injury, and they should take the same approach with Luol Deng. Deng's minutes have been an issue all year, and the All-Star is still playing through a wrist injury, so the Bulls should restrict his minutes whenever possible for the regular season stretch.