Cleveland Browns: 5 Players They Should Avoid in the 2012 NFL Draft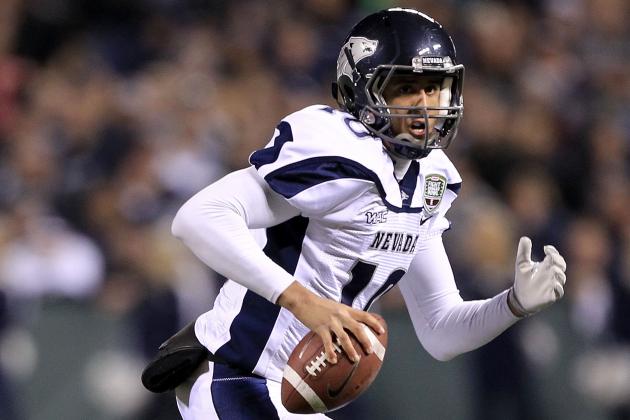 Ezra Shaw/Getty Images

Every NFL prospect in every NFL draft is a question, there are no guarantees. However, some players are riskier than others. Whether they are a bad fit for the scheme a team runs, have character flaws or are just simply too big of a risk for the team at the time, there are certain players in every draft that should be avoided altogether.
This is the third year I have written this article, and it seems to have gone pretty well thus far. Highlights from previous years include:
Jimmy Clausen: Widely speculated by the media as a top 10 pick in 2010, and often mocked to the Browns at No. 7. Clausen fell to Carolina in the second round. His tenure as starting QB lasted just 10 games, as Carolina would finish the season with the worst record in the league and select QB Cam Newton first overall in 2011.
Tony Pike: Also selected by Carolina in 2010, Pike was a favorite potential "mid-round steal" talked up by many Browns fans. His rookie season saw the Panthers lose QBs Jimmy Clausen and Matt Moore to injury, yet the Panthers chose to bring in street free agent Brian St. Pierre in to start over Pike. He has since been released and is not currently in the NFL.
LeGarrette Blount: After a punching incident versus Boise State ended his collegiate career to suspension, Blount entered the 2010 NFL draft. However, concerns about his character wound up trumping his potential, and he went undrafted, and was signed as a free agent by Tennessee, where he was cut before the season for another punching incident involving a teammate. While he has moved on to Tampa Bay and had some success, it is unlikely he would have lasted under the Browns head coach Eric Mangini and his disciplinarian approach.
Robert Quinn: A few weeks before the NFL draft Quinn was being hyped as one of the best players in the class, and was mocked as high as No. 5 to the Browns due to their need for a defensive end. However the closer the draft got, the further Quinn's stock fell. He ended up being selected No. 14 by the St Louis Rams. He ended his rookie season with 22 tackles and five sacks, while Browns second-round pick Jabaal Sheard finished with 55 tackles, 8.5 sacks and five forced fumbles.
Begin Slideshow

»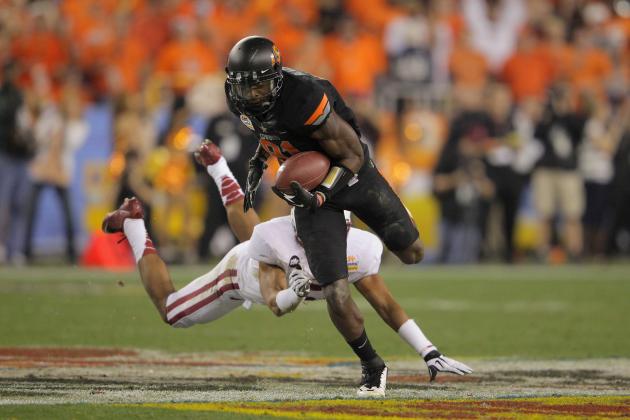 Doug Pensinger/Getty Images

Regarded as the best receiver in this year's NFL draft by most, Blackmon is being mentioned as a possibility for the Browns at No. 4 only because of a need at the position. While he very well may turn out to be a good NFL receiver, his talent does not match that of a receiver picked No. 4 last year, AJ Green.
The biggest concern with Blackmon, however, is his hands, as they are not always reliable. For a Browns team that struggled with drops through all of last season, a receiver with questionable hands would not be the best player to add to the team.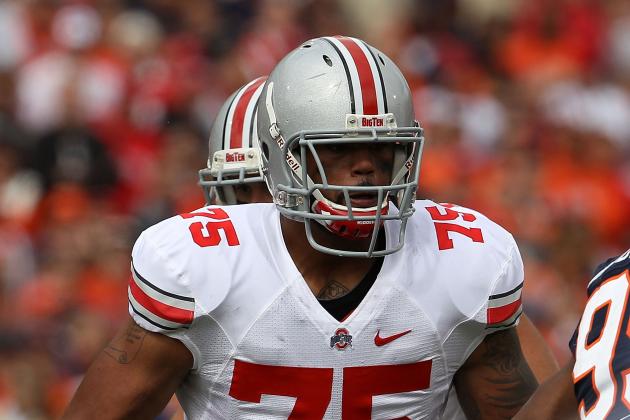 Jonathan Daniel/Getty Images

The Browns need a right tackle desperately, and Adams would play right tackle in Cleveland. He also went to Ohio State. Cue Browns fans screaming in favor of drafting him.
Sorry to burst everyone's bubble here, but the Browns need to strengthen their pass protection on the right side, and Adams just doesn't cut it. Add to that two separate suspensions in his time at Ohio State, and he's just not worth the risk, especially with the 22nd overall pick.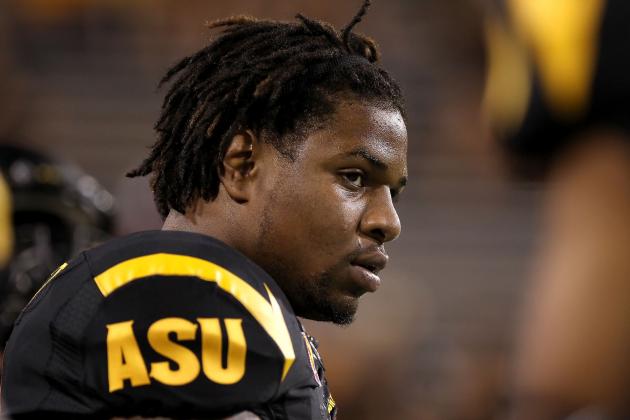 Christian Petersen/Getty Images

This is an easy pick for any article of this nature, as Burfict has given teams a plethora of reasons not to like him.
Off the field there are maturity concerns. This past season he was involved in an altercation with a teammate that involved Burfict throwing a punch. He also admitted to not playing well over the season, but put the blame mostly on the Arizona State coaching staff.
On the field he has been known to rack up personal fouls, so much so that the ASU coaching staff decided to bench him. Before the 2011 season he was regarded as a first-round talent, but after a poor showing throughout the season and a 5.01 40 time at the NFL combine, it is highly doubtful Burfict will be selected before the middle rounds.
.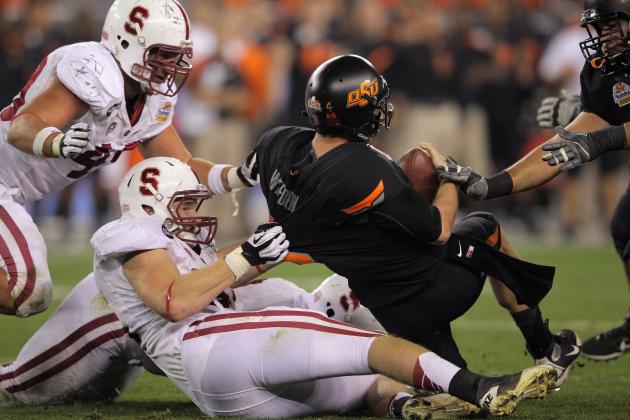 Doug Pensinger/Getty Images

The first and most obvious concern about Weeden is his age, as he's 28 years old headed into the draft. While this in and of itself does not make Weeden a player to avoid, age coupled with a penchant for turnovers (13 interceptions in each of his two seasons starting at Oklahoma State) does.
Especially for a young team like the Browns with many holes to fill on offense, it would be difficult for Weeden to grow as a player quickly enough to make up for his advanced age.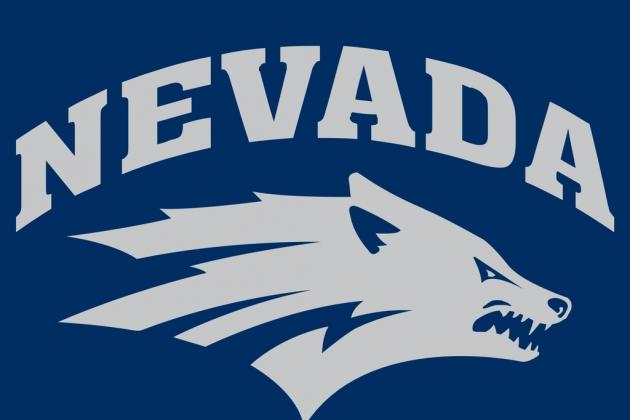 Frye isn't expected to be picked high, and may not even be drafted; however, he is a player I strongly feel the need to mention here. While All-WAC honors two consecutive years and five interceptions during the 2011 season may sound like a guy who can be taken as a sleeper and coached up, this isn't going to happen with Frye.
In his four years at Nevada, there may not have been a single game where he did not give up a huge play. He gets beat deep often in coverage, and fails to turn his head when the ball is in the air, often drawing flags for pass interference. With Sheldon Brown doing much of the same in the Browns defensive backfield, Frye is one player they certainly do not need.
Streeter Lecka/Getty Images

These are the five players I feel most strongly the Browns need to avoid in this draft. While I may be wrong about any of them, I am fairly confident that these players just would not work for the Browns.
As always I appreciate any feedback on this article, whether positive or negative.
You can find me on Twitter @deg4. Thanks for reading.