Kansas City Chiefs: 7 Reasons Why They Will Be Even Better in 2012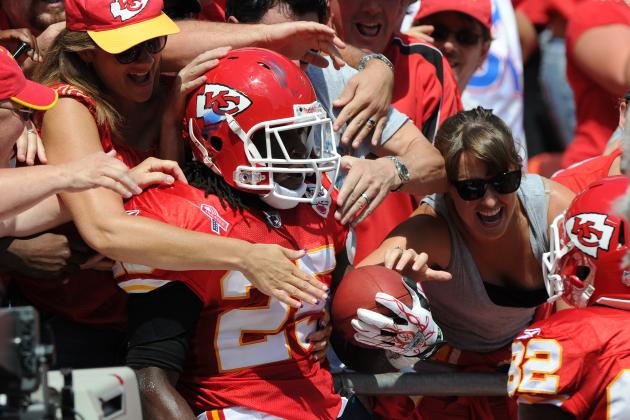 Peter Aiken/Getty Images

After a disappointing season last year, the Kansas City Chiefs are ready to put the past behind them and start fresh this season.
They have already put together a solid free agent class, and will have three of their star players and starting QB coming returning this year.
With all of the young talent already instilled on their current roster, there is no reason why KC shouldn't improve upon their 7-9 record from 2011.
Here are seven reasons why the Chiefs will be an even better team in 2012.
Begin Slideshow

»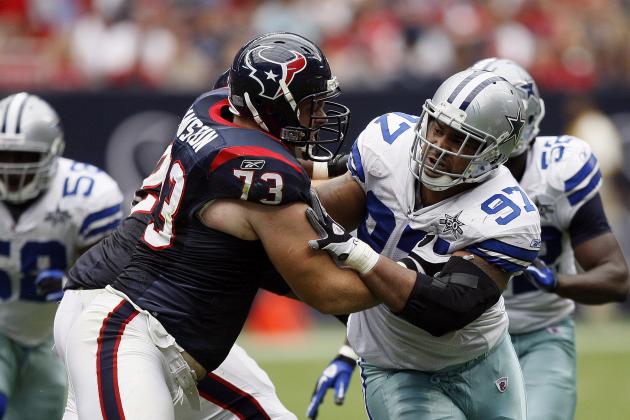 Bob Levey/Getty Images

Just a few years ago, the Chiefs were dubbed by many as having one of the worst offensive lines in the league.
However, that doesn't seem to be the case anymore.
With Branden Albert, Jon Asamoah, Rodney Hudson and Eric Winston, Kansas City will field one of its most talented O-line in years next season.
If they can add former Stanford guard David DeCastro in the draft, this group will be scary good in 2012.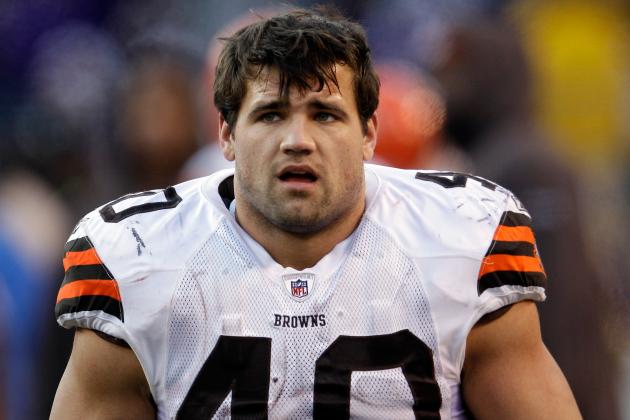 Rob Carr/Getty Images

Heading into 2012, the Chiefs already had one of the best backs in the league in Pro Bowler Jamaal Charles.
After adding former Brown Peyton Hillis earlier this offseason, this RB duo could challenge to be one of the best in the league next year.
With Charles and Hillis, KC will have their own version of thunder and lightning in their backfield.
Not only could the Chiefs have one of the best running games in the league, but this has the potential to be a record-breaking year for their ground game.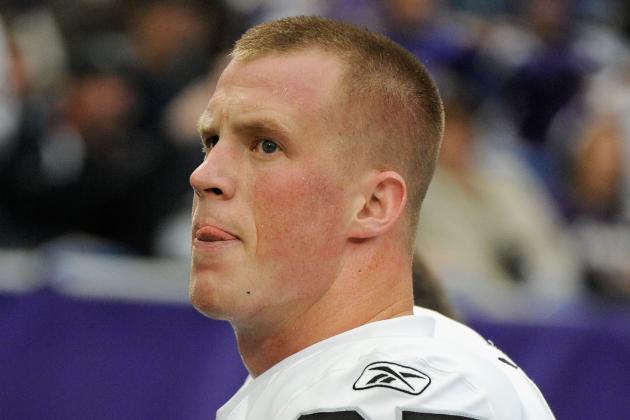 Hannah Foslien/Getty Images

When was the last time that the Chiefs actually had two starting-caliber tight ends on their roster at the same time?
That's right, it's never happened, until this year.
With third-year TE Tony Moeaki still coming back from an ACL injury, KC was able to land ex-Giant Kevin Boss in free agency this year, which is what makes them loaded at that position heading into this season.
Assuming he can stay healthy, Boss will likely make life much easier for Matt Cassel, and he could give opposing defenses fits when the Chiefs use him in two tight end sets with Moeaki.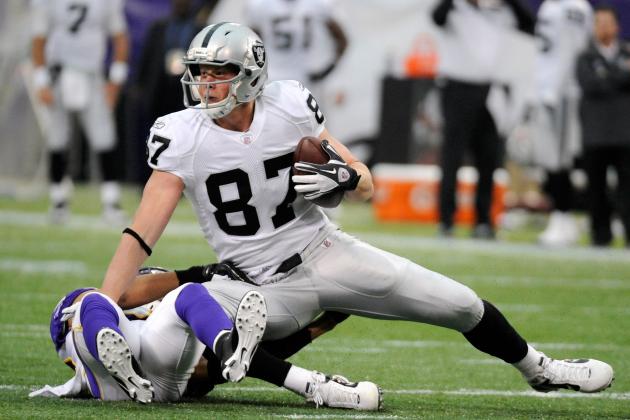 Hannah Foslien/Getty Images

It goes without saying that the Chiefs will have more playmakers on offense this coming season.
With the recent additions of Hillis and Boss, there should be no shortage of offensive weapons for KC going forward.
Although they have yet to add more playmakers on defense, that should come via the draft at the end of this month.
When you pencil in these two offensive playmakers for the Chiefs in 2012, this team should not only better overall, but they should also have a more well-rounded offensive attack.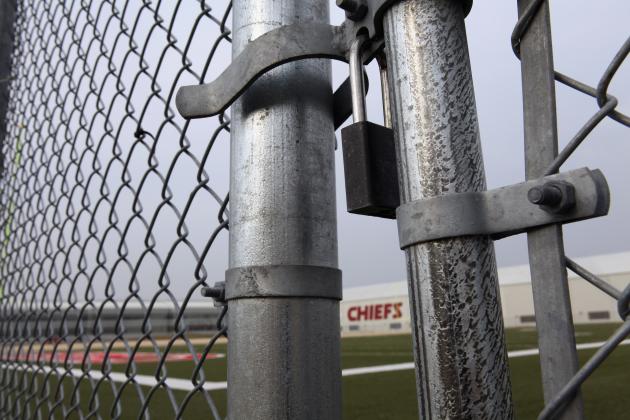 Jamie Squire/Getty Images

Thankfully, there will be no lockout in the NFL this offseason.
Like many teams, the Chiefs were hurt badly by it last year, considering how many young players that they had on their roster.
With a regular offseason this year, it will not only help out KC's new rookies, but also last year's rookie class, who should benefit from their first full offseason in the league.
I expect to see many more rookies and second-year players to make bigger impacts with no lockout in place this year.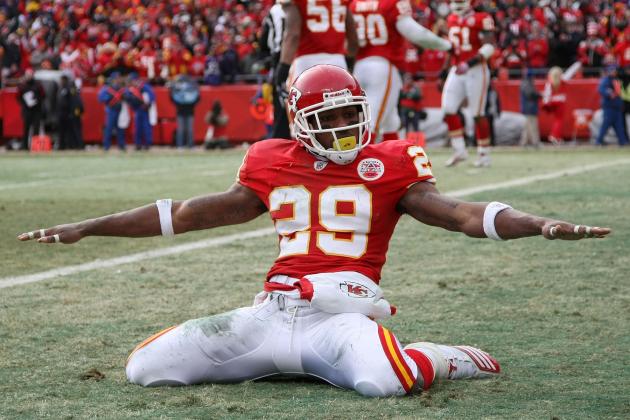 Doug Pensinger/Getty Images

For most of 2011, the Chiefs played without three of their best players.
RB Jamaal Charles, TE Tony Moeaki and S Eric Berry were all lost for the season due to ACL injuries after the new campaign had barely begun.
This year, the trio should be back, which should make a big difference for this team in the '12 season.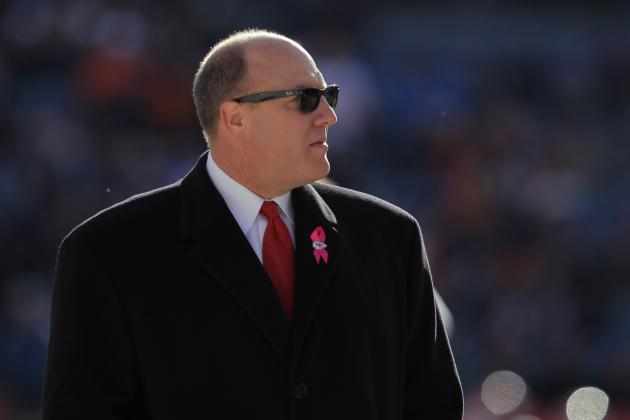 Doug Pensinger/Getty Images

After watching this team last year, it didn't take long to tell that they didn't lacked depth in several areas on the roster.
One of the most telling areas was at the safety position, where KC had no answer to replace star Eric Berry when he went down early in the year.
Although it's still unclear how the team plans to add depth to that position this offseason other than signing former Bronco Kyle McCarthy, it is clear that they have already improved their depth on other parts of the team, including at running back and tight end.
By adding these key free agents and at least eight more players in the upcoming NFL draft, the overall depth for this team should look much better in 2012.