Chelsea FC: 5 Lessons Learned Against Aston Villa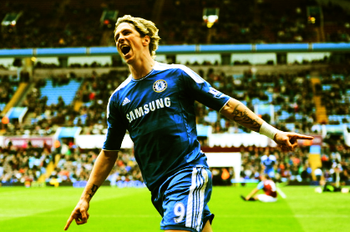 Mike Hewitt/Getty Images
Roberto Di Matteo's Chelsea showed guts as they scored twice in the last nine minutes to claim a 4-2 win over Aston Villa.
An Aston Villa side still in shock following Stiliyan Petrov's retirement as he fights leukemia.
Chelsea should have won by a larger margin, as they did take 20 shots.
Here are five lessons learned from a Fernando Torres inspired win over Aston Villa.

5. Fernando Torres' Inefficiency in Front of Goals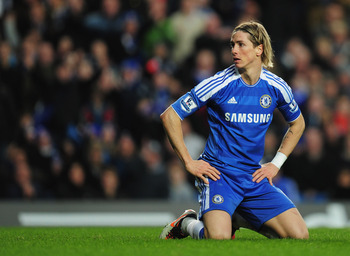 Jamie McDonald/Getty Images
A £50 million valued forward like Fernando Torres needs to have a killer instinct.
For the best part of two seasons, he's lacked that characteristic in front of goals, which is the main reason why he has struggled so much.
David Luiz played a beautiful ball, which split the Aston Villa defence, yet it was no surprise that Torres failed to score.
Four minutes later, he had his shot blocked when the Torres of old would have faked the shot and scored. This happened again in the 23rd minute.
Yes, he did score today, but he could have scored four.
What grade would I give him against Aston Villa?
B+: Great finish, a flick on header which led to Branislav Ivanović's second and importantly, Torres worked hard.
| | | | |
| --- | --- | --- | --- |
| | Torres | Robin van Persie | Wayne Rooney |
| Goals | 3 | 26 | 21 |
| Shots per goal | 16.33 | 5.31 | 5.71 |
| Assists | 4 | 9 | 4 |
| Goals Scored/Created Per Game | 0.28 | 1.13 | 0.96 |
| Key Passes Per Game | 0.9 | 2.4 | 1.6 |

* Premier League only.
4. Juan Mata's Influence
It was so frustrating to watch André Villas-Boas waste Juan Mata out wide when the Spaniard kept drifting into the centre.
I could never understand why Villas-Boas didn't play Mata centrally but thank goodness Roberto Di Matteo is tactically switched on.
It's taken a few games for Mata to finally dominate as the central attacking midfielder in Di Matteo's 4-2-3-1.
Mata's incisive cross allowed Branislav Ivanović to score. The Spaniard was withdrawn with 16 minutes remaining, presumably to avoid injury ahead of the UEFA Champions League game against Benfica.
| | |
| --- | --- |
| First Half | |
| Passes | 27 |
| Pass percentage | 96 |
| Long passes percentage | 100 |
| Shots created | 3 |
| | |
| --- | --- |
| Second Half (29 minutes) | |
| Passes | 15 |
| Pass percentage | 91 |
| Long passes percentage | 100 |
| Shots created | 1 |
3. Frank Lampard the Deep-Lying Playmaker

(Image via soccernet.espn.go.com)
Perhaps Frank Lampard is to Roberto Di Matteo to what Gianfranco Zola was to Carlo Ancelotti.
In case you're unaware of what I'm referring to, Ancelotti couldn't fit Zola into a Parma team comprising the likes of: Gianluigi Buffon, Lilian Thuram, Fabio Cannavaro, Néstor Sensini, Dino Baggio, Enrico Chiesa and Hernán Crespo.
Ancelotti would either play Zola out of position or not play him at all. So what happened?
Zola waved arrivederci to the Serie A and became the reason why I support Chelsea.
Lampard should play as an attacking midfielder, but Di Matteo wants a conductor like Juan Mata.
Being the pragmatic person he is, Di Matteo has figured that Lampard would probably impact the game more than Raul Meireles.
That is why Lampard is operating in a deep-lying role.
Surprisingly (given his reported behaviour this season), he was tactically disciplined and after 70 minutes, hadn't taken a single shot.
I do wonder when Lampard will clash with Di Matteo over his role.
2. Ashley Cole's Deterioration
Clive Rose/Getty Images
Eric Lichaj is no Dani Alves, but why was the American an influence?
Ashley Cole should have shut down Lichaj, instead the left-back was asleep when the American scored.
Chelsea supporters may not want to admit it, but Cole has been a liability this season. He's still a good left-back but "world-class" is not an accurate description.
1. Complacency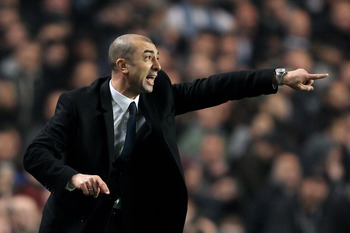 Clive Rose/Getty Images
The Chelsea under José Mourinho closed games, but the Chelsea of this season has been complacent.
| | |
| --- | --- |
| 5-3 loss to Arsenal | Led 2-1, conceded three goals in six minutes. |
| 2-1 loss to Liverpool | Conceded in the 87th minute |
| 1-1 draw to Wigan | Conceded in the 88th minute |
| 1-3 loss to Aston Villa | Conceded two goals in last 10 minutes |
| 3-3 draw to Man United | Forfeited a 3-0 lead |
| 2-1 loss to Man City | Conceded two goals in last 12 minutes |
| 1-1 draw to Valencia | Conceded in the 87th minute |
| 2-1 loss to Leverkusen | Conceded in the 91st minute |
Chelsea allowed Aston Villa back into the game even though Alex McLeish's men were terrible for the majority of it.
Ruthlessness is needed against Benfica. Otherwise brace yourself for European heartache.
Please read 11 Most Beautiful Goals Scored by English Footballers.
Statistics courtesy of WhoScored.com.
Keep Reading

Chelsea: Like this team?