WWE/TNA/ROH: My Top 10 Moments of the Week (Mar. 26-30)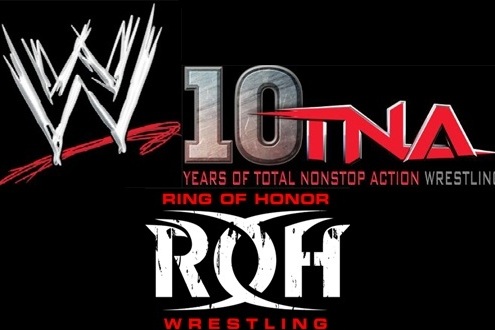 Another week of professional wrestling has ended, and it was quite the good week!
WWE Monday Night Raw delivered a good show. It started out strong, and while it did dip a bit in the middle, the show picked right back up as the second hour progressed.
TNA Impact Wrestling improved from last week's weaker-than-usual show and delivered a solid episode. TNA Wrestling delivered from start to finish, except for the Bischoff family feud that is unfortunately continuing.
ROH Wrestling featured two matches, and they were both quite good. Both matches delivered very good wrestling and it made for an enjoyable show.
WWE Friday Night SmackDown was basically a WrestleMania hype show, but it did feature two matches. Both were quite good.
Who picked up "Show of the Week?" I have to give it to Impact Wrestling this time around. While Raw was very good, I felt TNA had the overall better show.
Here are my top 10 moments of the week!
Begin Slideshow

»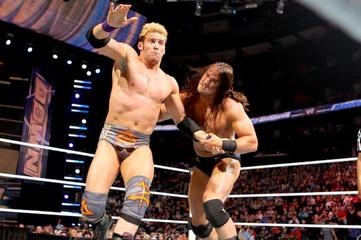 wwe.com
I thought this was quite the good match. It featured some nice back-and-forth action, while both wrestlers performed quite well.
I'm quite glad that both of these men made it onto WrestleMania. McIntyre may have made it by default due to Christian's injury not being fully healed, but he still made it.
Ryder has had a hell of a year. He literally worked his way to the top by himself. Through Twitter and YouTube, the Long Island Iced Z made a name for himself and gained a following.
He became a star with zero help from WWE.
While his star hasn't been as bright as it has been, thanks to this horrid storyline with Eve, his hard work paid off because he made it to the Grandest Stage of Them All!
McIntyre, on the other hand, has had a bad year. He's been on quite the long losing streak with his only victory being over Hornswoggle.
Despite always coming up short, the Scottish superstar has been working hard in his matches and without a doubt deserves that spot.
I would prefer Christian, but I'm still happy McIntyre got the match.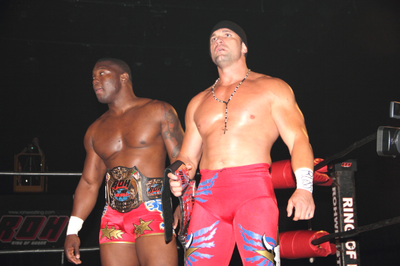 thesuplex.com
This was quite the good tag team match here. Both teams performed very well and provided the Ring of Honor fans with some nice action.
Watching this match made me really miss the team of Shelton Benjamin and Charlie Haas. I had almost forgotten how great a team they were.
Much like a lot of wrestlers they've let go over the years, WWE really did make a mistake releasing Wrestling's Greatest Tag Team.
Imagine if they were still around; they'd be the standard for tag-team wrestling for WWE.
Benjamin and Haas really haven't lost a beat as a team, and while I don't think they're the wrestling world's greatest team, they are certainly one of the best in the business.
This was the first time I've ever seen Alexander and Coleman in the ring, and they were quite impressive, especially Coleman.
They make a good team, and I think they'd be able to perform very well on their own as well.
Like I said, Coleman was the more impressive of the two. He pulled off some great moves throughout the match, and those maneuvers were certainly some of the highlights of it.
This was my first experience with a ROH tag match, and I can already tell that it's better than WWE's tag-team division.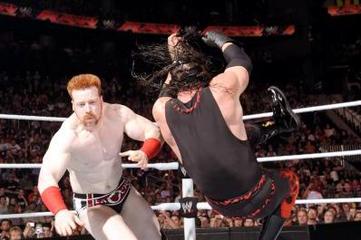 wwe.com
I really enjoyed this match, especially since it opened Monday Night Raw. The match itself featured some nice action and was quite even at times.
Neither team had a clear advantage throughout the match, and that's what I liked most about this.
I hate watching a one-sided match only to see the face get the win out of nowhere. I won't even get into squash matches.
When a match appears even, it creates the illusion that either team could win the match.
It was also good seeing WrestleMania opponents face off here, giving the WWE Universe a little taste of what was to come at the big event.
All four performed really well, but I was most interested in Sheamus and Kane. When I saw who was going to be in this match, I really wanted them to go up against one another here and they did.
I think this would create a very interesting feud, and I hope that it happens sometime this year.
I have a feeling that A.J. involvement here is a good indication of what may happen at WrestleMania.
I think that she will get involved, and it will either backfire, costing Bryan the title, or she'll outright screw him over as a form of revenge for his treatment.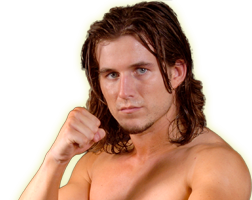 rohwrestling.com
Ring of Honor's second of two matches here was also quite the good one. Both wrestlers performed well in this match, and it produced some nice action throughout.
I am starting to become a fan of Michael Elgin. For someone his size, he can move very quickly and execute some great moves.
He is definitely one of the more impressive big guys I've seen in a while. While he's not big in terms of some guys on the WWE roster, he's a lot bigger than the majority of the ROH roster.
Adam Cole was quite impressive as well. He sold for Elgin very well and pulled off some nice moves.
Some wrestlers have zero chemistry and it creates a horrid match. The guys in ROH all seem to have that chemistry, though.
Every match I've seen so far has been quite good and sometimes blows WWE and TNA out of the water.
I really hope that they can get more exposure and become bigger sooner rather than later.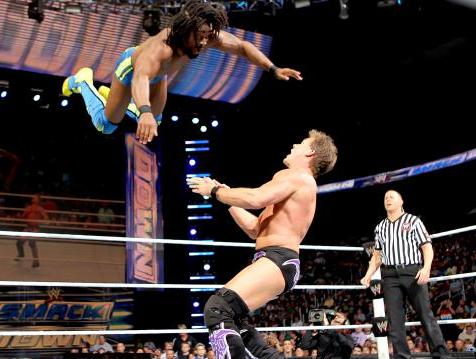 wwe.com
SmackDown's main event here was quite the good match, as two very talented wrestlers delivered.
Both Jericho and Kingston worked very well together here, and it showed. If Jericho ends up sticking around after his feud with CM Punk, I'd like to see these two enter into a program.
Y2J performed great here and you can tell that the man is ready for WrestleMania.
His feud with Punk has been very good and the added emotion from the last few weeks really added to the storyline.
They will without a doubt steal the show on Sunday.
Kingston performed great here as well, but since he always performs well in all of his matches, it was no real surprise that he did it here.
While I'm glad that Kingston is on the card for WrestleMania, I'm disappointed that it's in the 12-man tag match.
With that many bodies, he's going to get lost in the fold and most likely won't get much of a chance to shine.
He has surprised us in the past, though, so he could have something special in store for the fans come Sunday.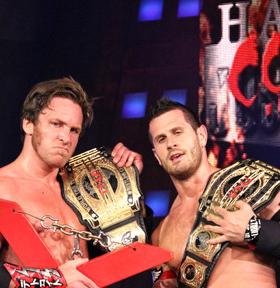 impactwrestling.com
Do I really need to explain why this is on the list?
Right before the opening bell of the Jeff Hardy/Mr. Anderson match this past Thursday, Mike Tenay announced that not only would the Motorcity Machine Guns be returning next week, but that'd be in action as well!
This is something TNA fans should be excited for.
TNA's tag-team division hasn't been the same since the Guns took a break due to injuries, but now that they're back things should pick right back up.
With Samoa Joe and Magnus now a face team, it's looking unlikely that the two teams would feud like most had hoped.
Perhaps the champions will go back to heels so that the feud can happen. Joe works better as a heel anyway I think, and the Guns are way too popular with the TNA fans to make them heel.
I think we'll end up seeing the Guns take on Robbie E and Rob Terry next week, and then if we're lucky Joe and Magnus will attack them afterwards to set up the feud.
Austin Aries continued to show that he is the "greatest man that ever lived" with this solid promo.
Interrupting Christy Hemme announcing the next match, Aries declared that he had a problem with Bully Ray. He had made a mistake attacking him last week, and he wasn't going to let a bully push him around.
It was a short segment, but it was quite the good one. Austin Aries was great on the mic here and delivered his typical solid promo.
His face turn was teased, and while I'm not sold on A Double as a face, it makes sense.
The X-Division champion may be a heel right now, but he sometimes gets better reactions then the faces of the company. It was only a matter of time before TNA made him a good guy and it seems like they're ready to pull the trigger on it.
This promo led to Aries being featured in the main event, which I absolutely loved!
Aries is without a doubt ready for the main event, and if things keep going the way they are, I think that he could be the first TNA wrestler in five years to simultaneously hold the World Heavyweight and X-Division Championships.
This feud between Aries and Bully Ray is something to be excited for.
The mic work that these two will produce is going to be classic, as Bully Ray yells at the very cocky A Double.
Their matches should be very good as well. If TNA does this right, this could be one hell of a feud!
Last week's episode of Impact Wrestling was certainly missing something, and I figured out what it was. It was missing Bobby Roode!
The world champion wasn't present on the show last week, and it lacked a great promo from him. TNA made up for that this week, though.
Roode was solid on the mic here and delivered a great promo. Surrounded by police protection, he bragged about defeating Sting, Dixie getting what she deserved and his dominance as champion.
He continued to prove here that he's one of the best heels in the business today. Roode has a presence on the mic that not many people have.
He's able to grab the mic and piss off the crowd with every word.
A year ago I would have never guessed that Roode would be the heel he is today. While he has been a heel in TNA before, he was mostly forgettable in the role.
This time he was given the opportunity to really shine in the role, and shine is exactly what he's doing.
He went from beloved face to hated heel in a matter of months, and he deserves major props for that.
Not many could make that transition so quickly.
James Storm had a bit of mic time as well, but he wasn't as strong as Roode was. The Cowboy has improved a lot on the mic since going solo, and it is his mic work that gets him over with the crowd as a face.
He's just not as solid as Roode is.
Bully Ray was also featured in the segment, and I was disappointed that he didn't get any time on the mic. The bully is pure gold on the mic sometimes, and I think this segment would have been that much better if he was able to speak.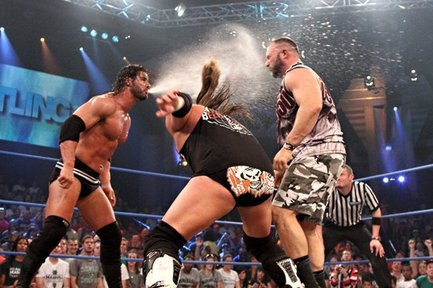 impactwrestling.com
I thought this was a great match right here. There was good action throughout the whole thing, and all four wrestlers performed quite well.
If I had to pick a star in this match, though, I would without a doubt choose Austin Aries.
He was pure entertainment during this match and was the highlight of the first part of it.
Aries held his own in the ring with the world champion, outsmarting and out-wrestling Bobby Roode. Seeing them go at it in the ring makes me want to see a one-on-one match between them.
When he was in the ring with Bully Ray, pure gold was produced. As Aries used his quickness to screw with the bully, Bully Ray just yelled at him while A Double had a smug smirk on his face.
Aries is definitely ready for the main event, and he proved that here.
I also enjoyed the ending of this match. It wasn't the fact that Storm and Aries won, it was how they won that interested me the most.
When Roode accidently spit beer in Bully Ray's face I knew that the bully wouldn't be too happy.
On top of that, Roode pulled him in the way of the Last Call to save himself, and he may have hell to pay because of it.
Bully Ray is going to want Roode's head, while at the same time Aries wants his. Bully Ray is going to be all over Impact Wrestling and I love it!
This was a great segment right here. Both superstars were very solid on the mic and both delivered great promos.
The jokes were mostly left out, which I thought was a good thing. At the time, we were less than a week away from WrestleMania and it was time for the jokes to stop.
It was time to get serious, and they got serious here. At times their words got quite intense, showing how much this match meant to them.
This really is one of the biggest matches in WrestleMania history, and both of them know that.
The momentum has shifted back and forth between the Rock and Cena this past month, but the Rock has had the majority of it this past few weeks.
With this promo, though, it has shifted again. Cena's promo was very strong, and it gained him some of that momentum back.
After this final confrontation, I don't think either superstar has the clear advantage in the big match. I think it's about even now.
While the Rock will no doubt be loved more than Cena in Miami, a crowd reaction doesn't really give you an advantage.
If they can wrestle together as well as they can interact on a microphone, then this match should be a lot better than I expect it to be.