5 Fights the UFC Should Offer to Fedor Emelianenko Immediately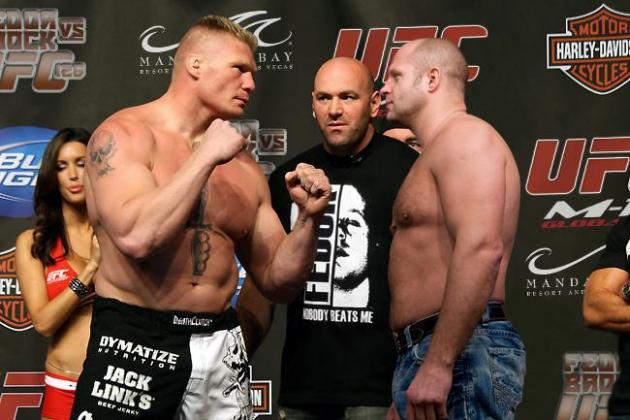 When Fedor Emelianenko's camp told Sportbox.ru that he was considering signing with the UFC, every MMA fan put on their "Joe Silva Hat" and let the fantasy matchmaking begin. Our creative juices began to flow, and we started to piece things together in our minds.
"He can finally fight Overeem!"
"Why did Brock have to retire?"
"Will he finally rematch Werdum?"
Then, reality kicked in.
Dana White claims to have no interest in bringing over the longtime Pride Heavyweight champion, but we all know that isn't exactly the case. What he means to say is that he has no interest in giving Vladim Finkelstein and the M-1 goons the ridiculous demands that they feel Fedor warrants. Additionally, they have no interest in catering to Fedor as if his trio of embarrassing losses never happened.
If Fedor were to accept his current place in the food chain and agree to a modest offer from Zuffa, Dana would be happy to have him. Why? Because when the day is done and we put all personal animosity aside, we know that Dana White is a brilliant businessman.
Regardless of his three-fight skid in Strikeforce, Emelianenko is a brand all of his own. Fedor lovers would buy his pay-per-views to cheer him, and Fedor detractors would be happy to watch him go down in flames. It would be a win-win for everyone.
So the question lies: If Fedor were to finally come over to the UFC, who would they put him against?
Clearly, Dana has no interest in giving "The Last Emperor" an immediate shot at gold after his string of misfortune against some of the worlds finest. However, this doesn't change the fact that Fedor could boost PPV numbers in a co-main event against a high-level heavyweight.
This is a list of the five best opponents for Fedor if he signs with the UFC.
Begin Slideshow

»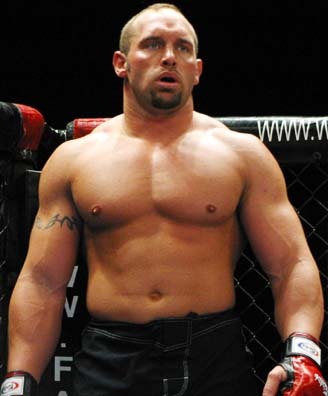 If Dana really wants to cash in on Fedor's name in the long run, his first opponent should be someone with name recognition but someone who is beatable.
Fedor has proven to fans before that he can overcome a massive size difference when he has got a distinct advantage in skill. Shane "The Engineer" Carwin is a monster of a heavyweight who has dynamite in his hands and a chin that has stood up to 15 minutes of battery from Junior dos Santos.
Carwin has fallen from grace, but he deserves proper recognition after exposing to the world the fatal flaw of Brock Lesnar. Despite the feeling that Shane's power would pose a very serious threat to Fedor in the early rounds, Fedor would be a handful for Shane, and I think he would pull off a submission victory here.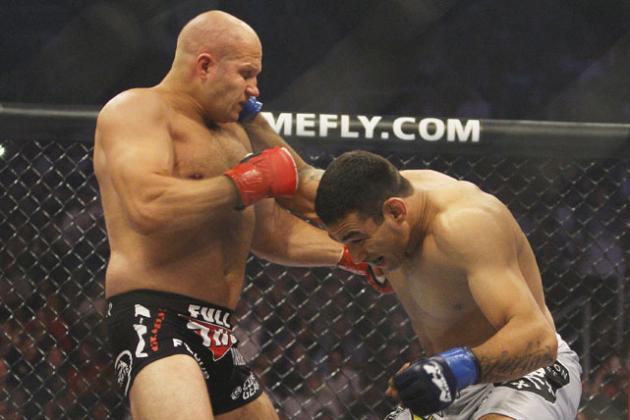 Fabricio Werdum will likely go down in MMA history as the man who put an end to the legendary streak of Fedor Emelianenko. Not only did Werdum defeat Fedor, but it took him only 69 seconds to get the job done.
Wanting a chance to expose Vai Cavalo to be nothing more than a fluke, M-1 demanded a rematch with the BJJ specialist. The bout would never come to fruition. Under the UFC banner, Werdum has been left in a bit of a holding pattern. The top heavyweights are matched up, so Werdum has been placed in a bout with Mike "The Moodkiller" Russow.
This rematch would definitely be worth watching, as Fedor has certainly learned not to jump into the guard of an elite submission machine.
How would this fight go down if it happened again?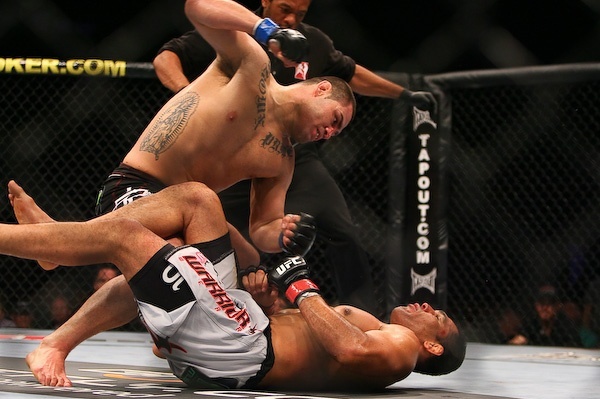 This is my choice—regardless of the outcome of his upcoming bout with Frank Mir.
Velasquez won't have a tremendous size advantage, and the battle of wrestling vs. sambo would be very interesting to watch.
Would Cain try to get it to the mat and worry about the submission game of Fedor? Who would have the advantage in the standup? There are just so many questions that make this fight utterly intriguing.
Not only would this fight be a coin-flip for odds makers, but it would cause so much of a debate going into the contest, fans would eat it up.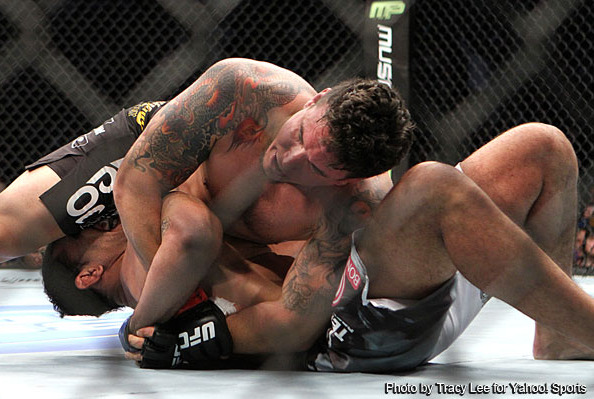 If Frank Mir has become the best submission artist in heavyweight history, where would Fedor rank in comparison? His only submission loss appears to be the consequence of overconfidence and not due to lack of skill.
With 16 tapout victories to his credit and an extensive background in sambo, Fedor's grappling is something that should be respected.
Mir would be a good representative for the UFC when Fedor debuts. With a style that exhibits patience and discipline in the Octagon, Frank does a good job of making sure to keep himself out of danger but to continue pressing the action.
His history in major events makes him not only notable, but immediately recognizable. His current winning streak places him in contention but not necessarily the next in line for the belt.
A fight with Fedor after his upcoming scrap with Cain Velasquez could main event any fight card that didn't feature a title fight.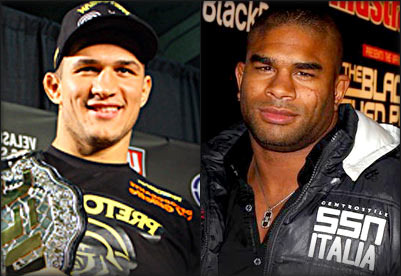 When the smoke clears in the aftermath of UFC 146, one man is going to stand atop the UFC's prestigious heavyweight division, while another will need to attempt to rebuild himself on the road back to glory.
Getting caught with a quick KO from either of these world-class strikers is nothing to be ashamed of. It could literally happen to anyone, but MMA fans aren't quite that forgiving. After all, look at how quickly the world turned on the once unstoppable Cain Velasquez.
The loser of Junior dos Santos and Alistair Overeem is going to need a big win to reestablish themselves. Who better to provide a legitimate test than a valuable name like Fedor Emelianenko?
Whether Dana wants to play ball with Fedor or not, he knows that his heavyweight fighters would benefit from putting "The Last Emperor" on their resume. If he truly has the faith in them that he talks about, he should give them the opportunity.