Rory McIlroy and the Best Young Guns of the PGA Tour
Mike Ehrmann/Getty Images

Forget about that Tiger Woods guy!
Golf is a dish best served young.
The youth movement in this sport has brought in a certain brashness and colorfulness that has kept the sport thriving as the once great Woods tries to find his game once more.
We all know about the rise of Rory McIlroy, a young man who bounced back from heartbreak in the 2011 Masters to dominate in the U.S. Open and put a target on his back the size of Ireland.
McIlroy has become a household name but he is one of many talented youngsters across the world eager to take the headlines, endorsements and trophies available in the new era of golf.
Whether you are in America, Ireland, Spain, Germany, Australia or Japan, there is an exciting future in golf for your country.
Therefore, here is a look at the greatest golfers in the world under the age of 30.
Those that are poised to take over the world stage with a defining moment and perhaps claim a green jacket in the process on Sunday.
Begin Slideshow

»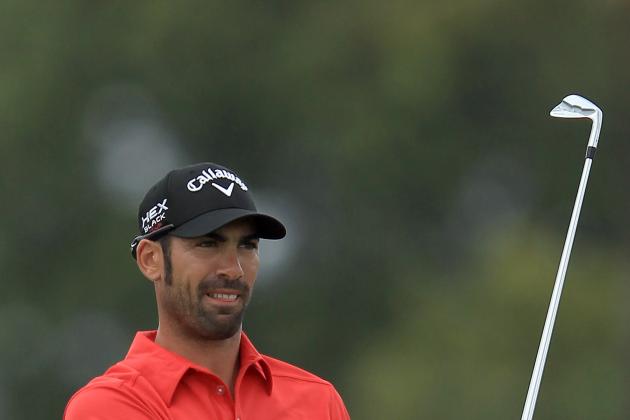 David Cannon/Getty Images

When Alvaro Quiros reaches the tee, everyone is prepared for a show.
Quiros led the European Tour in driving distance for three straight years. That length helped him make a name for himself but it was not until he tweaked the rest of his game that he achieved victories.
Now, at age 29, Quiros has six European tour victories, peaking with a 14th place finish in the Order of Merit in 2010.
Considering that Augusta was "Tiger-proofed" and made one of the longer courses on the PGA tour, one would imagine that Quiros had the game to be really competitive.
Last season it looked like that prediction was coming to fruition when Quiros shot 65 to tie Rory McIlroy for the first round lead.
However, where McIlroy flourished on day two, Quiros struggled. After shooting 33 on the front nine on Thursday, Quiros would never shoot under par on the front nine again.
Combine that with double-bogeys on the back nine in both the second and third round and Quiros could not get things going.
He had 16 birdies in four rounds but he simply could not produce the magic he had in the first round. Charl Schwartzel, the 2011 champion, finished at 14 under while Quiros finished 13 shots back.
With another opportunity, Quiros can finally make amends for last year's struggles. With mediocre numbers so far this season, however, it will require a little Masters magic.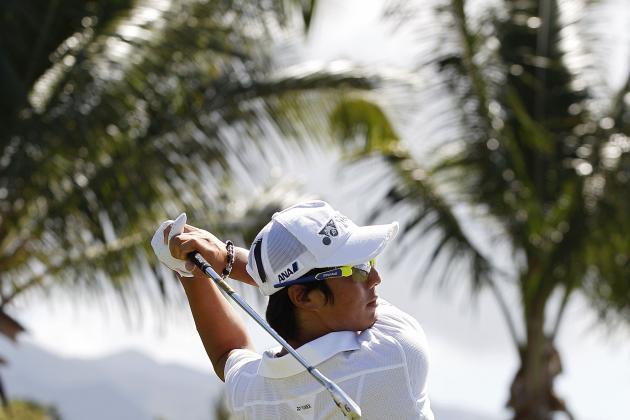 Michael Cohen/Getty Images

Perhaps no young player has more pressure on him to become a superstar than Ryo Ishikawa.
The entire country of Japan sees this 21-year-old as a game changer. Someone who possesses the game, the confidence and the patience to become one of the best golfers in the world.
Ishikawa certainly has not avoided the spotlight. In his major pairing, Ishikawa has played with champions like Tiger Woods, Davis Love III, Padraig Harrington, Rory McIlroy and Tom Watson.
He has dealt with the biggest galleries and little experience in these majors, but Ishikawa appears to be getting closer and closer to achieving his break through.
Ishikawa's career started early, winning nine Japanese tour events in four seasons. His first victory came as an amateur at age 15.
Last season, Ishikawa was determined to win a tournament for the victims of his country's tsunami and although he came close at the Puerto Rico Open, he still searches.
What better time to achieve that victory than on golf's biggest stage at Augusta National.
With his distance and his increasing experience, the feat is certainly feasible.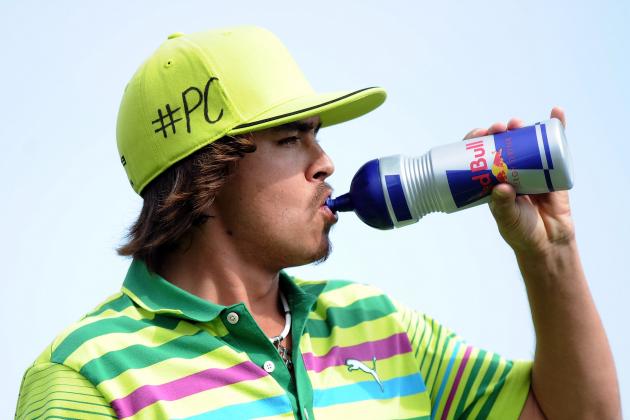 Harry How/Getty Images

What does it take to build a young superstar?
Confidence?
Talent?
Really bright colors?
Well do not worry, Rickie Fowler has all this and more. Unfortunately, he lacks one major criteria for super-stardom: a PGA tour victory.
At age 23, Fowler has cemented himself as a force to be reckoned with and perhaps the future rival to Rory McIlroy in the post-Tiger Woods era of golf.
While most people recognize the Zac Efron haircut and the clothing that seems to glow in the dark, the flashiest part of Fowler is his game.
In his first two PGA tour starts, Fowler finished seventh and a tie for second.
After two more runner up finishes, Fowler became a top 50 golfer and was the youngest U.S. Ryder Cup player in the history of the illustrious event.
Last year, Fowler picked up another second-place finish and appeared that maybe he lacked the ability to close tournaments. That fear faded in November, though, when he won his professional event in Korea, defeating McIlroy by a wide margin.
Fowler made some big strides in the majors, finishing fifth in the Open Championship and reaching the top of the leader board in the PGA Championship before two triple-bogeys on the back nine derailed the youngster.
If he can clean up those mistakes and avoid the dangers of Augusta, Fowler could be in contention once more.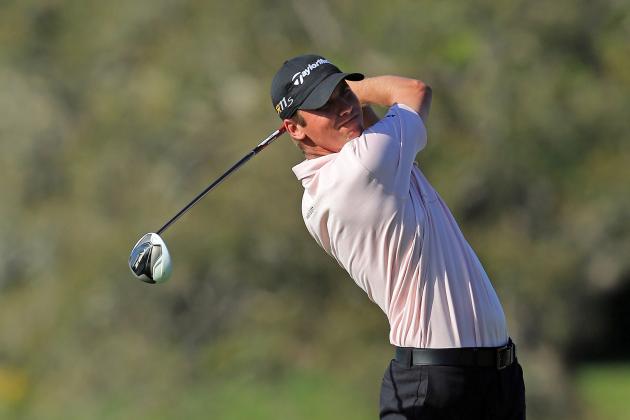 David Cannon/Getty Images

Sean O'Hair is a reminder of just how dangerous the combination of talent and expectations can be.
O'Hair was blessed to be one of the most talented golfers in the world. However, that blessing became a curse in the relationship between O'Hair and his father.
The elder O'Hair pushed his son so much so that the two had a falling out. Sean has not talked to his father since 2002 and that physical and psychological strain could destroy many young men.
O'Hair, however, has used that frustration and sorrow as motivation and kept his love of the game alive. Now, at age 29, he has captured four PGA tour titles and racked up two top-ten finishes in majors in the past three seasons.
In 2009, O'Hair finished sixth on the money list and fifth in the FedEx Cup standings and although 2011 did not start out well for him, he has rebounded from adversity once more.
Already this season, O'Hair finished runner up at the Sony Open in Hawaii and a tie for second place in the unofficial Tavistock Cup alongside Tiger Woods.
While O'Hair is not as flashy as many of his counterparts on this list, his consistency and his talent are unmistakable. He wears down his competition and knows how to dig deep and make big shots in pressure situations.
His mental toughness goes well beyond his years.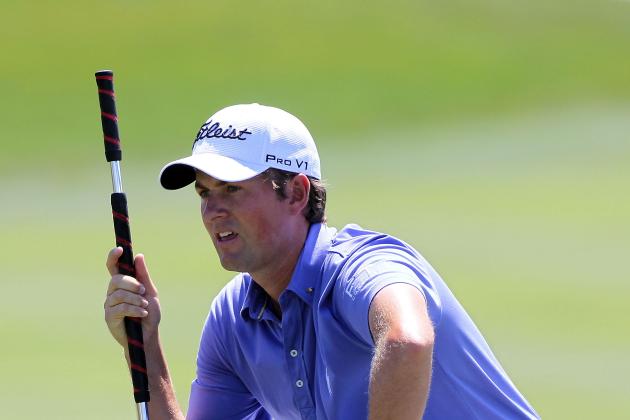 Sam Greenwood/Getty Images

Compared to some of the big names on this list, Webb Simpson may not be as well known outside of the golfing world. Which is shocking considering all that he has accomplished in the past 12 months.
He is hoping to change that anonymity this weekend.
Simpson, at age 26, has already shown the ability to be a dangerous force on the tour.
Last year, Simpson picked up two titles. One was the week before the FedEx Cup and the other was during the FedEx Cup playoffs.
Yet, that only begins to scratch the surface of the 2011 season for Simpson who nearly won two other tournaments. He lost in a playoff to Bubba Watson and bogeyed the final hole of another tournament that could have made Simpson the PGA Tour Player of the Year if he had held on to win those two titles.
Nevertheless, despite the strong play, Simpson finished second on the money list. A feat that is almost unheard of for someone so young.
Yet Simpson knows that these accomplishments are not what create legends, majors are what define a champion.
Now he enters Augusta for the first time in his career and is playing well again. His consistent play has him as the ninth ranked golfer in the world.
It is the biggest stage in golf and a chance for Simpson to become a household name.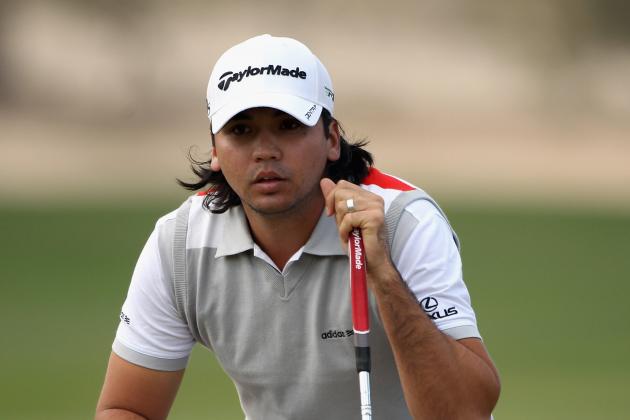 Andrew Redington/Getty Images

Many may forget but Jason Day appeared on the verge of having his breakthrough moment in 2011 as well.
The Aussie made a Sunday charge in last year's Masters to tie for the lead at one point before Charl Schwartzel made a run towards the green jacket.
Still, Day showed historic promise as he tied the best overall score by a Masters rookie ever.
Day built on that second place finish with a second at the U.S. Open a few months later and landed a top ten placement in the world rankings.
Even though Day has not won a PGA tournament event since the Byron Nelson Championship in 2010, he has the game that makes him a major contender.
His driving distance is 12th on tour this season and that allows him to be fourth on tour in distance from the pin at 200-225 yards out.
Day made plenty of birdies last year in the biggest tournaments but has not found the same putting stroke so far this season.
Maybe he can rediscover his magic touch on the greens at Augusta this week. He certainly has enough positive memories to propel him towards his first major.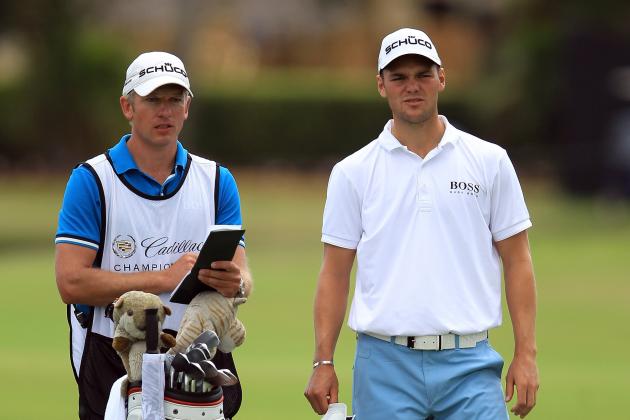 David Cannon/Getty Images

Martin Kaymer may have taken America by surprise with his PGA Championship in 2010, but he has established himself not only as a young star but one of the best golfers in the world.
The German young gun made a splash in Europe early on when he shot a competitive round of 59 at age 21 in the Hapsberg Classic.
After dominating the developmental tour, Kaymer has established his ability to win just about everywhere with 10 professional victories in seven countries.
Last year, Kaymer surpassed Lee Westwood as the No. 1 golfer in the world, the second youngest player in the history of the rankings to achieve that ranking at the time (behind Tiger Woods, of course).
Although McIlroy took that away from him, Kaymer has built an impressive record for a player of 40 at age 27. He may not get the publicity in America of other great young players but he gets the trophy.
When all is said and done, that will define any golfer's career more than anything else.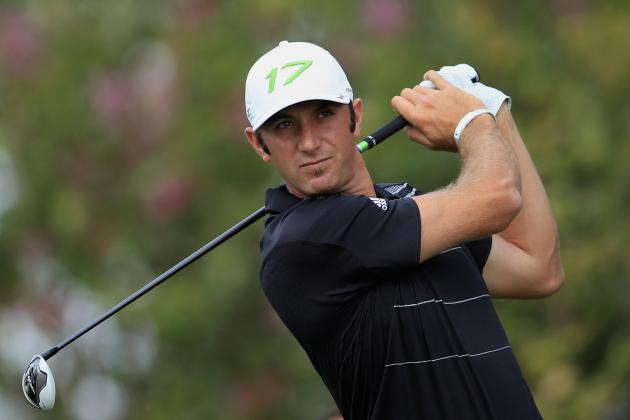 David Cannon/Getty Images

Is there any American more poised to win his first major than Dustin Johnson?
The big man from South Carolina has a hammering swing and enough prowess on the greens to shoot low enough scores to put himself near the top of leaderboards.
Johnson had two tragic tournaments in 2010, collapsing in the final round of the U.S. Open and violating a rule on the final hole of the PGA Championship to cost himself a playoff opportunity to capture the crown.
Those stinging losses may have deflated Johnson but he has continued to play well. With five victories since October 2008, Johnson finished last season fourth in the FedEx standings and the second highest ranked American in the world.
With three straight years as the third longest driver, Johnson would seem to be a tailor-made candidate to win a Masters.
Yet in three attempts, Johnson has never done better than a tie for 30th.
If he is finally going to break through and win a green jacket in the process, Johnson has to avoid big numbers on some of the trickier holes of Augusta.
Last year, in two of the four rounds Johnson made at least five bogeys. In another round he had a triple bogey on the par five 13th.
He finished +5 on the par three's last year with zero birdies in four days.
If he can control his irons and his temperament, he has the game to tame Augusta.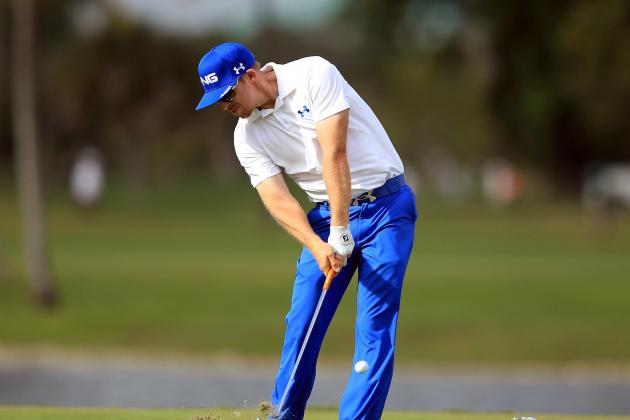 David Cannon/Getty Images

Hunter Mahan has established himself as one of the best young American golfers for quite some time now.
In fact, it is starting to feel like Mahan has been around forever. At age 29, Mahan made his Masters debut in 2003. However, he would not return to Augusta until 2008.
It took Mahan a while to finally get into the winner's circle with the 2007 Travelers Championship but his play has continued to improve since.
It is interesting that someone who famously got smashed for complaining about the Ryder Cup's lack of money and time commitment, Mahan has been defined by his play against international competition.
In the WGC events, Mahan has looked better than on any other stage. He picked up two titles and has several other top ten finishes.
He has also had some impressive Ryder Cup moments when he went 2-0-3 his first time around in 2008. However, his epic collapse in the 2010 Ryder Cup has fueled a resurgence ever since.
This year, with two titles in his pocket already, including last Sunday's Shell Houston Open, Mahan is playing well and ready to make a major statement.
A victory at Augusta would erase some of those Ryder Cup failures and help set him up as one of the bigger stars in the game.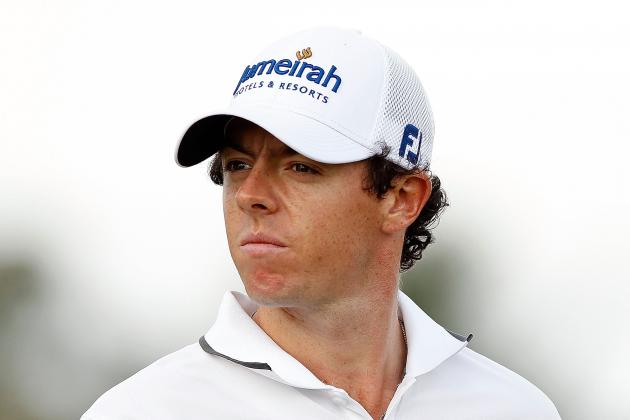 Mike Ehrmann/Getty Images

He may the next star in golf and he has revenge on his mind at Augusta.
McIlroy looked like he was going to make his first major victory with the Masters in 2011.
The talented youngster from Northern Island had finished third in the final two majors of 2010 and taken home two professional titles before he returned to Augusta in April.
McIlroy had a four-stroke lead entering the final round and still had the lead entering the tenth hole before a double bogey started one of the worse downward spirals in major history.
The young man finished with an 80, the worst round by a third-round leader in Masters history.
Most people would have thought such a scar would take years to recover from, if he ever recovered.
Instead it was the course of just two months for McIlroy captured the U.S. Open in historic fashion. His dominating performance has helped make him the new face of golf and the biggest rival to the throne of Tiger Woods.
McIlroy has the game tailor-made for Augusta and knows that he can win in 2012.
Having just lost the number one ranking in the world, with Tiger Woods coming off his first PGA victory in years, McIlroy knows the opportunity before him.
He certainly has the ability to steal the headlines once more.