Final Four 2012: Seth Davis' Picks for History's Best Title-Game Performances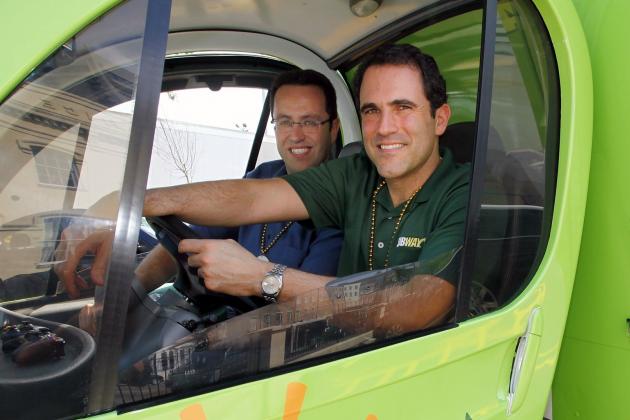 Photo courtesy of Subway
Seth Davis has seen plenty of first-rate basketball talent in his years covering the Final Four. With so many All-America standouts on display in New Orleans this weekend, Davis thinks there's a chance for history to be made in Monday night's championship game.
In addition to providing his usual TV commentary at this year's Final Four, Davis is busy making sandwiches as part of a Subway promotion (an April buy-one, get-one-free deal on subs purchased before 9 a.m.). He jokes that he aspires "to be a famous as [Subway spokesman] Jared…he's a rock star."
Of course, this weekend is about the basketball stars, and Davis—who set aside his sandwich-making duties long enough for an interview yesterday morning—has plenty of experience with those. Read on for a look at the four individual performances that Davis calls the most impressive ever seen in a national title game, along with the player he feels might join the list by the end of this year's tournament.
Begin Slideshow

»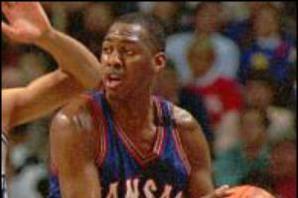 Danny Manning overpowered the Oklahoma Sooners in the 1988 championship game, piling up 31 points and 18 rebounds. For Davis, though, the defining aspect of Manning's performance was the Kansas team he had (or didn't have) around him.
He cites the Jayhawks as "a team that had no business being there," but that made its postseason run because Manning willed them to it.
"He just put them on his back and carried them to a title," Davis said—a fitting conclusion to a college career in which Manning set school records with 2,951 points and 1,187 rebounds.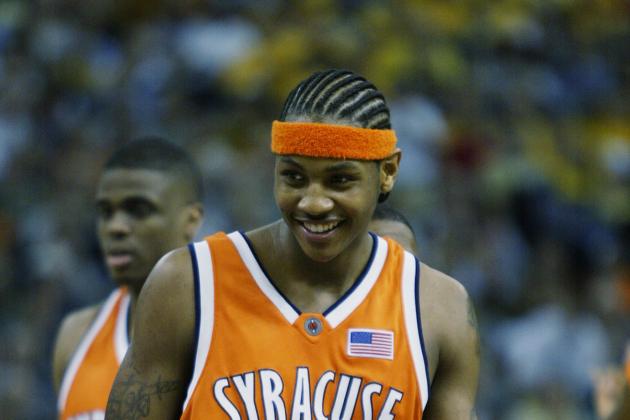 Craig Jones/Getty Images

Few NCAA champions in recent memory have been perceived as a one-man show to the same extent as the 2003 Syracuse Orangemen (as they were still called), who won the national championship largely because of freshman superstar Carmelo Anthony.
Davis notes, though, that Anthony's reputation as a me-first player is ill-deserved. "He didn't just score a lot of points—he was a great passer, a great rebounder, he made everybody on that team better," he said.
Anthony's numbers bear out Davis' point, as he posted 20 points, 10 boards and seven assists in Syracuse's 81-78 title-game win over Kansas.
Davis points to Gerry McNamara's 18-point effort in the title game (on six first-half three-pointers) as owing a lot to Anthony's efforts in setting up his teammates.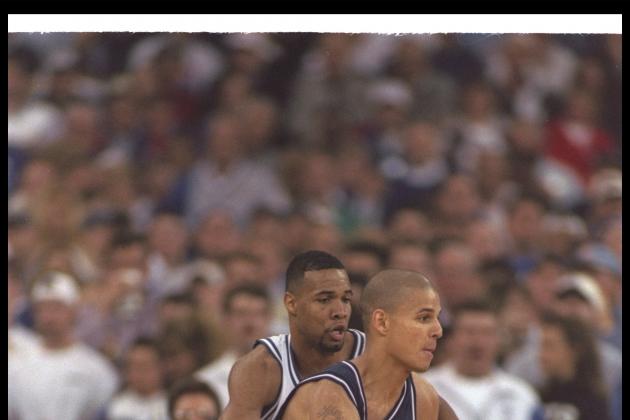 Brian Bahr/Getty Images

Miles Simon locked up Most Outstanding Player honors in the 1997 Final Four by putting on a shooting clinic in the championship game.
The Arizona guard scored 30 points, hitting 8-for-18 from the floor and 14 of 17 at the free-throw line, in an 84-79 overtime victory.
Davis was particularly impressed by the opposition Simon had overcome, calling that Arizona team (which beat three No. 1 seeds in the same tournament) "one of the more unlikely teams to win it."
He also noted that, in 1997, Simon's success was a surprise because of Arizona's then-unconventional lineup: "At that point, having three guards on the court was considered cutting edge," he said.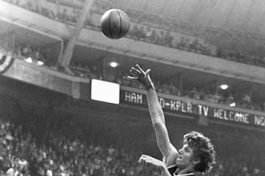 Davis didn't hesitate for a moment in picking his single greatest title-game performance, saying, "The standard is always going to be Bill Walton."
The UCLA icon put on a show for the ages against overmatched Memphis State, amassing 44 points and 13 rebounds in an 87-66 Bruin rout.
Walton's most impressive stat, though, was his efficiency, as he shot an incomprehensible 21-for-22 from the field that night.
As Davis understandably pointed out, "That might be the single greatest performance in any situation," with the high stakes of a championship game making it even more remarkable.
Streeter Lecka/Getty Images

Seth Davis' pick for National Player of the Year, Anthony Davis has put up a freshman season for the ages.
The 6'10" UK star leads the country in blocks, but, as Davis noted, although "he's thought of as a defensive guy, he's capable of putting a lot of points on the board."
Davis thinks the Wildcat star could give us a national title game first on Monday night. "He could have a triple double—he could have 28 points, 15 rebounds and 10 blocks," he said.