Five Reasons Why The Steelers Will Win The Superbowl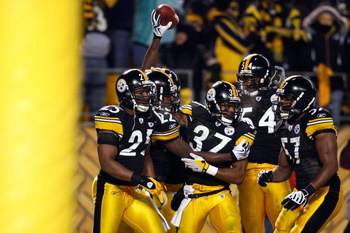 This will be a slideshow proving why the Pittsburgh steelers will win the Super Bowl!!!
1. Big Ben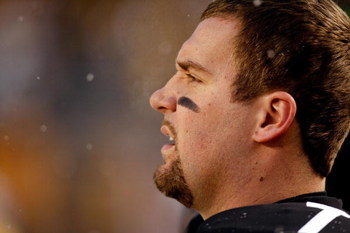 Ben Roethlisberger is the first reason why the Steelers will win the Super Bowl. He commands the offense with exellent athletic ability, along with extraordinary intelligence. No other quarterback in the league can shed off a blitzing linebacker and run for a 15 yard gain quite like Roethlisberger.
2. Running Game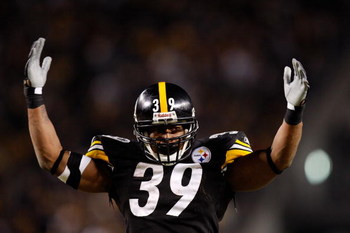 Three words... 1. Parker 2. Moore 3. Russell.
3. Linebackers
With James Harrison having 16.0 sacks in the regular season and the linebacker crew of Woodley, Foote, Farrior, and Harrison compinding for 32.5 sacks, all quarterbacks should fear these four.
4. Troy Polamalu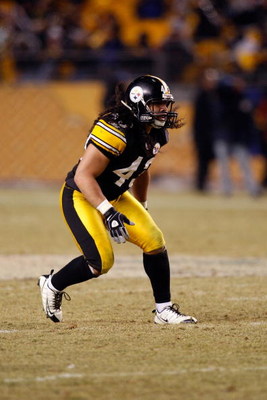 Troy Polamalu has 7 INTs and 73 total tackles. With those two statistics combined with his sweet hair, there's a Pro-Bowler.
Coaching Staff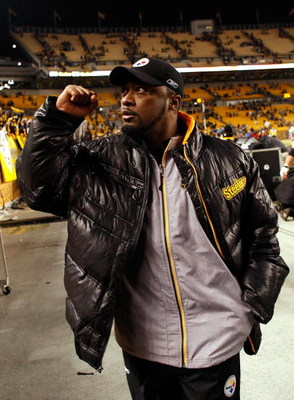 With Head coach Mike Tomlin, Offensive coordinator Bruce Arians, and Defensive coordinator Dick LeBeau calling the shots and winning the AFC North, Tomlin and his staff are one special crew.
Keep Reading

Pittsburgh Steelers: Like this team?