Masters Favorites 2012: Green Jacket Odds for Top 10 Contenders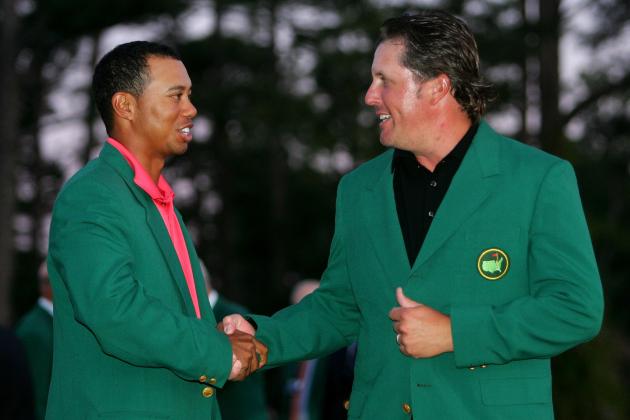 Andrew Redington/Getty Images

The Masters is less than a week away and I can hardly wait. I know that this is not a sentiment exclusive to me.
With excitement comes some curiosity. Who is supposed to win? Who will win? That's what we're here for.
Prior to the conclusion of the Shell Houston Open, this is how the favorites are officially ranked. Let's take a look and see where the odds are right, and who needs a slight tweak or two.
Official odds for all players courtesy of Bovada.
Begin Slideshow

»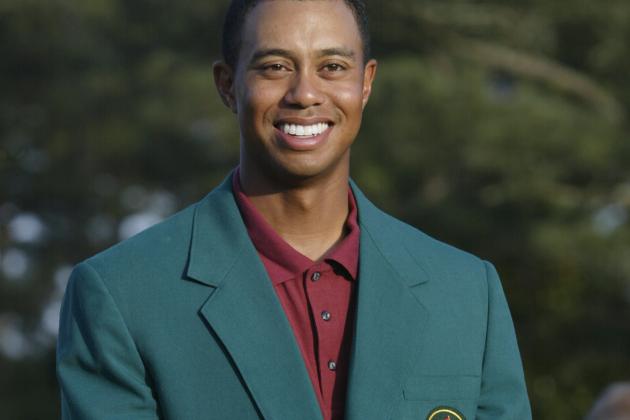 Andrew Redington/Getty Images

Official Odds: 7/2
Dixon's Take
I really hope this doesn't come as a surprise to anyone. Obviously, Woods is a four-time champion of the event, playing well and won his most recent tournament.
Whether he ends up winning the tournament or not, Tiger clearly belongs as the favorite in the field. With his history at Augusta, it would be downright shocking if Woods wasn't at least lurking on Sunday's back nine.
Dixon's Odds: 7/2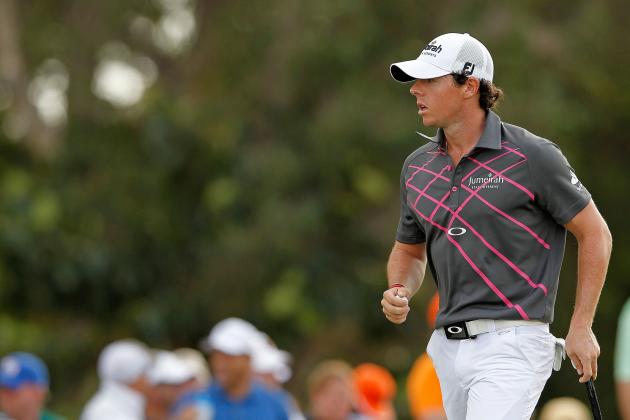 Mike Ehrmann/Getty Images

Official Odds: 9/2
Dixon's Take
No complaints here. McIlroy was the best player for the first 54 holes of the Masters last year. If he hadn't come back so strongly from his Sunday collapse, then I wouldn't put him this high. But anyone who watched the U.S. Open would have a hard time arguing that Augusta scarred him.
In reality, McIlroy is the best player in the world right now. I know that Luke Donald has the official honor of being the top-ranked player, but nobody's game is as complete as McIlroy's.
Dixon's Odds: 9/2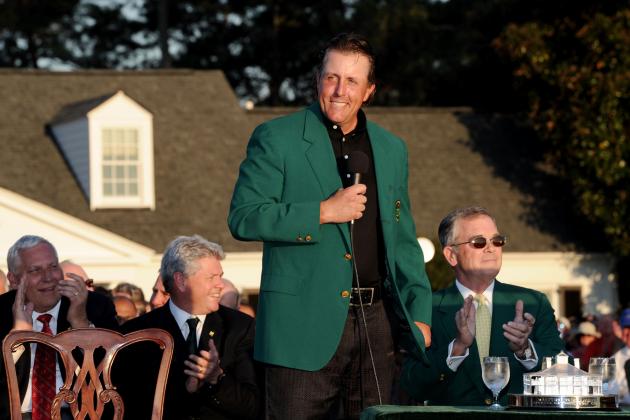 Harry How/Getty Images

Official Odds: 10/1
Dixon's Take
Augusta has always been kind to Phil. Three of his four majors came at the Masters, and he's almost always highly competitive. Yes, he's slipped over the last few years and may never be the force he once was on tour, but Lefty is going to be a real threat to win the Masters for at least five more years.
Dixon's Odds: 10/1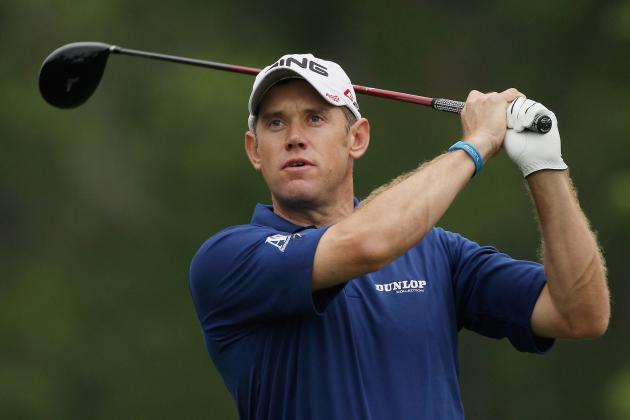 Scott Halleran/Getty Images

Official Odds: 14/1
Dixon's Take
This one borders on being a little too high. The placement doesn't bother me as much as the low odds do.
Yes, Westwood is one of the best golfers in the world, but he's not a strong major player. The putter has abandoned him time and time again down the stretch in majors, and there is a young group of players coming in that don't have his kind of baggage. Again, I don't mind calling him the fourth favorite, but 14/1 isn't a good enough bet.
Dixon's Odds: 20/1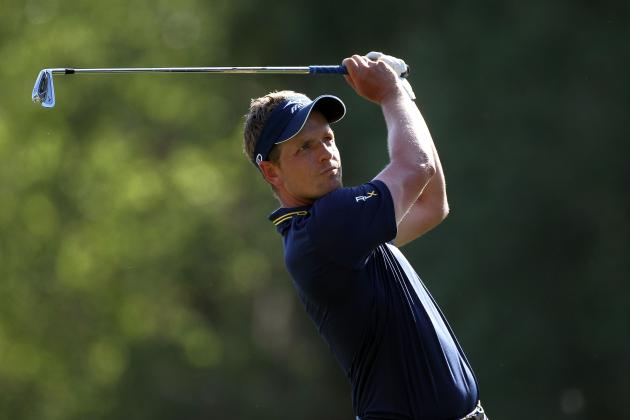 Sam Greenwood/Getty Images

Official Odds: 14/1
Dixon's Take
Donald should not be tied for fourth on the favorite list, nor should he be 14/1. Yes, he's the highest-ranked player in the world, but his game is not meant for this course. Augusta is all about finding the right angles to greens. Donald doesn't hit the ball long or accurately, which is not going to get him many quality birdie opportunities.
If we were talking about the U.S. Open this year at The Olympic Club or just about any British Open, I would be on board with this placement and the odds. At Augusta, it's not going to happen.
Dixon's Odds: 40/1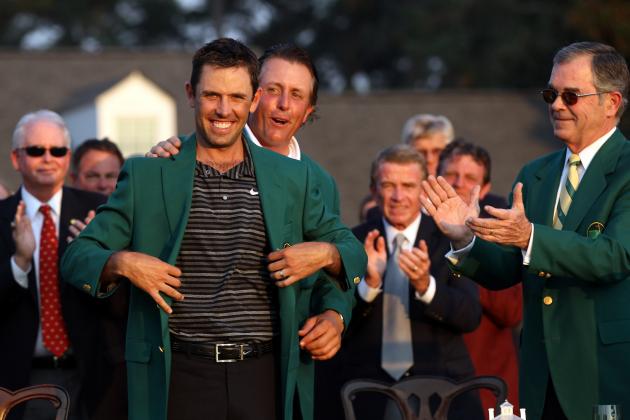 Ross Kinnaird/Getty Images

Official Odds: 28/1
Dixon's Take
How quickly we forget that just one year ago, Schwartzel stepped up and grabbed the Masters in a way that few others have before, birdieing each of the last four holes.
Like Westwood, I am not particularly bothered with the placement, but the odds stick out to me. But while Westwood is someone to avoid, Schwartzel is not a bad bet with those odds. The advantage there is that you don't need to place a big bet to get a nice payoff.
Dixon's Odds: 16/1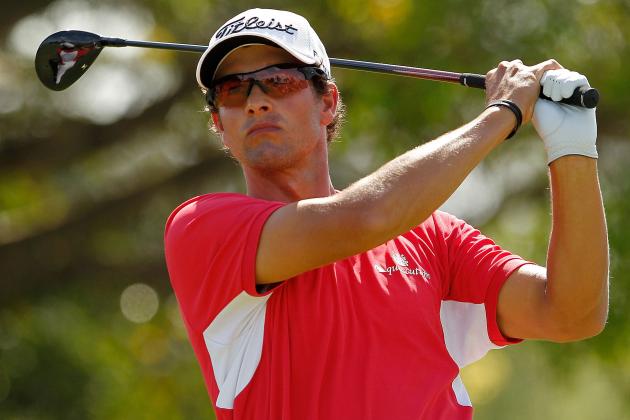 Mike Ehrmann/Getty Images

Official Odds: 30/1
Dixon's Take
Scott had a tremendous Masters last year, and while he doesn't have a major yet, something is different about him than the other golfers on this list without one. He is playing red-hot and has the game to win at this course.
A year ago, Schwartzel just went nuts and took it from him, but Scott did nothing to choke it away. Now he's got Stevie Williams on the bag. Don't forget that Williams caddied for three of Tiger's four Masters wins, so he's the right guy to have your back down the stretch in such a tournament.
The number 30/1 is really intriguing here.
Dixon's Odds: 15/1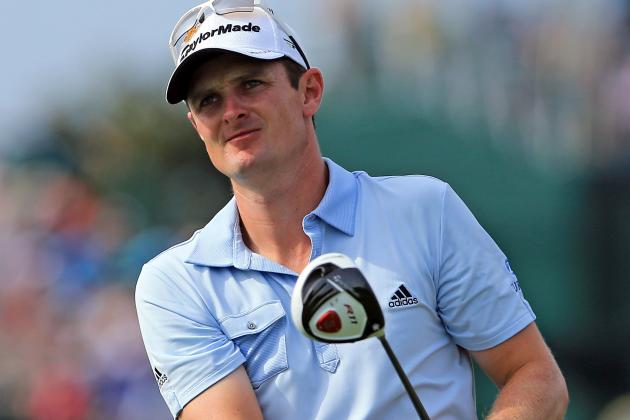 David Cannon/Getty Images

Official Odds: 33/1
Dixon's Take
This one is right on the money. Rose is just inconsistent enough that you shouldn't react big to a win, even if it comes in a prestigious tournament. Still, he's easily a good enough golfer that a win wouldn't be at all surprising.
The problem with Rose is that he's not a long hitter of the ball, so more high irons will be used. But the rest of his game is well-rounded enough to overcome that. Again, the number and placement are fine for me here. Take him if you have a hunch, but the number isn't good enough to rush on.
Dixon's Odds: 33/1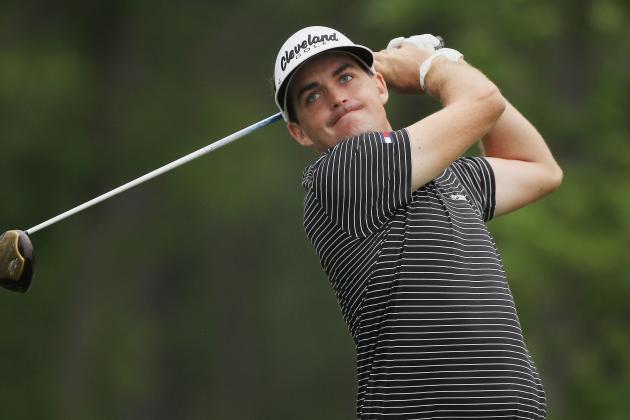 Scott Halleran/Getty Images

Official Odds: 40/1
Dixon's Take
What holds me back here is that people just don't generally win two majors in a row unless they're one of the best in the world. What draws me to Bradley is that he's rapidly becoming one of the best in the world.
Augusta suits him quite well as he hits the ball as long as anyone, and has the iron game to attack holes, giving himself many quality birdie chances. That is how you win the Masters, and the tools are in his bag to do that. A green jacket is in his future, even if it doesn't happen this year.
Dixon's Odds: 20/1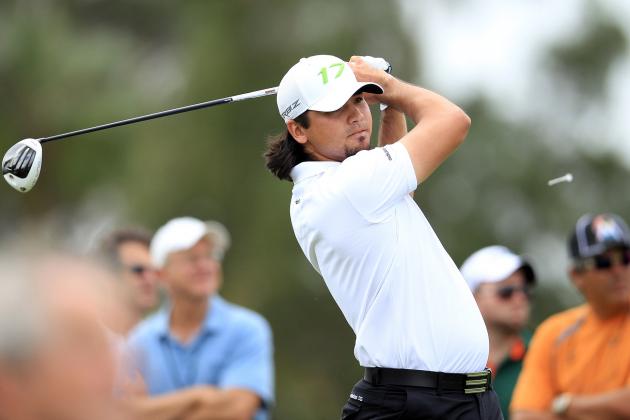 David Cannon/Getty Images

Official Odds: 40/1

Dixon's Take
He finished in second place in his first Masters. That is a heck of a start to his career at Augusta, and Day deserves much better odds than this. The course suits his eye well and while he had a few close calls in majors last year, he doesn't have the baggage of a Donald or Westwood.
If you're the betting type, you can do a lot worst than Bay at 40/1.
Dixon's Odds: 22/1
Also Officially at 40/1
| | |
| --- | --- |
| Golfer | Dixon's Odds |
| Nick Watney | 25/1 |
| Sergio Garcia | 30/1 |
| Bubba Watson | 40/1 |
| Dustin Johnson | 25/1 |