World Football Weekend Viewing Guide: Title Deciders and Relegation Battles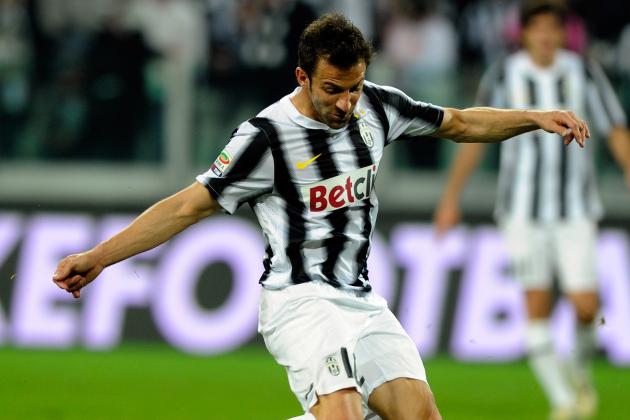 Claudio Villa/Getty Images

This weekend will bring some interesting games in all the top leagues across Europe.
With campaigns nearing an end, the games will have more meaning for all involved and some may end up deciding who gets relegated or wins a title.
Juventus, Manchester United and Barcelona are among the teams that will have to navigate some tough games.
Let's take a look at some important and hopefully exciting fixtures for this weekend.
Begin Slideshow

»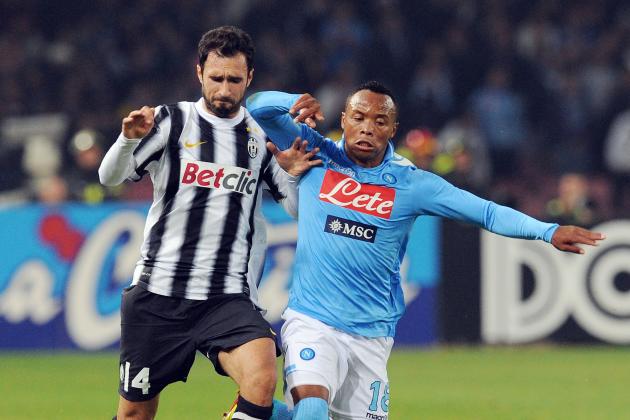 Giuseppe Bellini/Getty Images

Who: Juventus vs. Napoli
Where and When: Sunday, 2.45 p.m. Eastern; Stadio Delle Alpi; ESPN3.com, FSC, FOX Deportes
Why: Juventus is four points off league leaders AC Milan and Napoli is three points outside of a Champions League spot.
One of these teams might see their hopes end when this game is over. Last time these teams met it was a 3-3 thriller in Naples.
With Napoli's attacking trio, and the likes of Andrea Pirlo and Claudio Marchisio running things for Juventus, one should expect another exciting encounter.
Must Watch Factor: 10 out of 10
Prediction: The edge goes to the undefeated home team but the score will remain high. Juventus wins 3-2.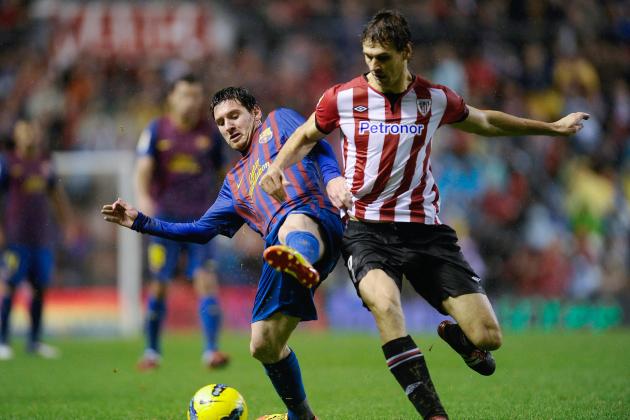 David Ramos/Getty Images

Who: Barcelona vs. Athletic Bilbao
Where and When: Saturday 4 p.m. Eastern; Camp Nou; Gol TV, Sky Sports 4
Why: A Barcelona loss could put Real Madrid firmly back in the drivers seat and the last time these two teams played the Catalans just managed a 2-2 draw.
Athletic Bilbao gave Barcelona one of the best fights of the season back in November, and that game was sandwiched between a Champions League and a Copa Del Rey tie for the Blaugrana.
With AC Milan to think about, Barcelona may find it just as hard this time around even with home advantage. There will be no shortage of excitement for this game.
Must Watch Factor: 10 out 10
Prediction: Barcelona has been on a roll in the league lately but the same can't be said about Bilbao. Barcelona wins 3-2.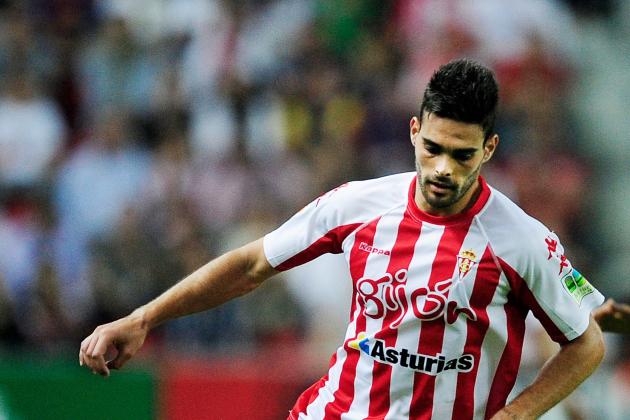 Denis Doyle/Getty Images

Who: Sporting Gijon vs. Real Zaragoza
Where and When: Saturday 12 p.m. Eastern; El Molinon; Direct TV
Why: Relegation battles are always exciting.
The last time these teams met it was a 2-2 draw. With both teams tied on points, 25, a win here would be massive for either team. Especially considering that fellow relegation candidate, Racing Santander, will have a tricky fixture against Granada CF.
Must Watch Factor: 7 out of 10.
Prediction: Real Zaragoza has the better form of either team with only one loss in five as opposed to Gijon's three losses in five games. Zaragoza gets the edge on form especially with two impressive wins over Valencia and Atletico Madrid. Zaragoza wins 2-1.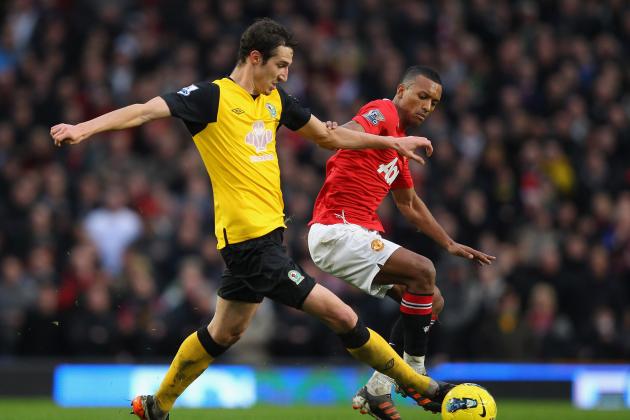 Alex Livesey/Getty Images

Who: Blackburn vs. Manchester United
Where and When: Monday 3 p.m.; Ewood Park; ESPN2, ESPN3.com, ESPN Deportes, Sky Sports 1
Why: Last meeting, 3-2 Blackburn Rovers win at Old Trafford.
Blackburn stunned Manchester United away from home early on in the season and they could do it again when Monday comes around. The Rovers aren't in the relegation zone anymore but they are still a long way from safety.
Manchester United was able to increase its lead in the league to three but they face a potential upset here.
Must Watch Factor: 9 out of 10
Prediction: The form guide is definitely in Manchester United's favour here. They have five wins in the last five in the Premier League while Blackburn has managed only two. Still, Ewood Park is a tough place to play and if Manchester United is to win they know they will have a battle.
Manchester United wins 2-1.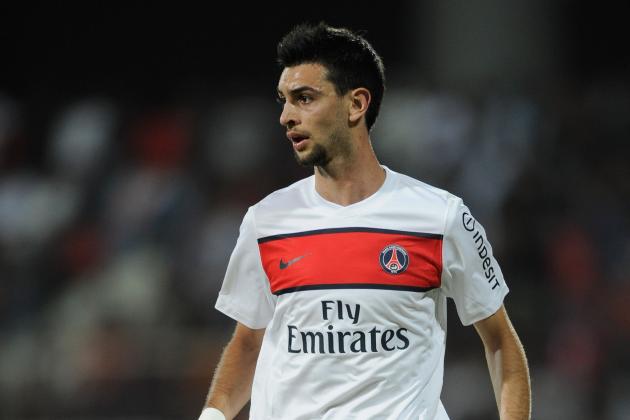 Claudio Villa/Getty Images

Who: AS Nancy Lorraine vs. Paris Saint-Germain
Where and When: Saturday 3 p.m. Eastern; Stade Marcel Picot; Setanta Sports Australia, Orange Sport(France) EuroWorld Sport Canada
Why: Paris Saint-Germain spent a lot of money to win the league and get into Europe's elite competition. Little AS Nancy Lorraine might make the first part hard.
PSG is tied on points with Montpellier and there aren't many games remaining in the league. The last time these teams met Nancy was struggling yet came out on top, away from home, with a 1-0 win.
Nancy has been doing a lot better since and seem to be in a good position right now in terms of relegation.They beat Montpellier two weeks ago and Lyon before them so confidence will be high.
Must Watch Factor: 7 out of 10
Prediction: It may end up being a win for PSG but it will be tough. They have drawn three and won two of the last five while Nancy has picked up some big wins. It will probably be 1-1 draw here.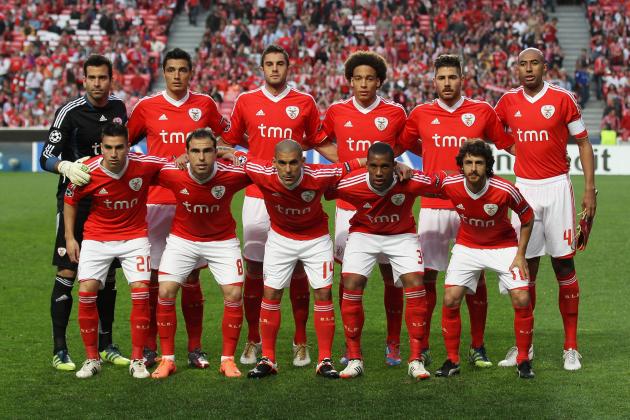 Clive Rose/Getty Images

Who: Benfica vs. Braga
When and Where: Saturday 4.15 p.m Eastern; Estadio Da Luz; ESPN3.com, Sport TV Americas, Sport TV1(Portugal)
Why: It's first place versus third place here, as Braga travels to Benfica having recently taken over the league lead.
Only two points separate these teams and this could be a tight but exciting affair. Both teams have the two leading scorers in the league, Lima for Braga and Oscar Cardozo for Benfica, so goals may not be a problem.
Must Watch Factor: 8 out of 10
Prediction: The form guide says Braga should win, as the team has racked up 13 straight wins in the league, so that's who we will go with here. Braga wins 3-2.