UCLA Basketball: Reasons the Bruins Recruiting Is in the Tank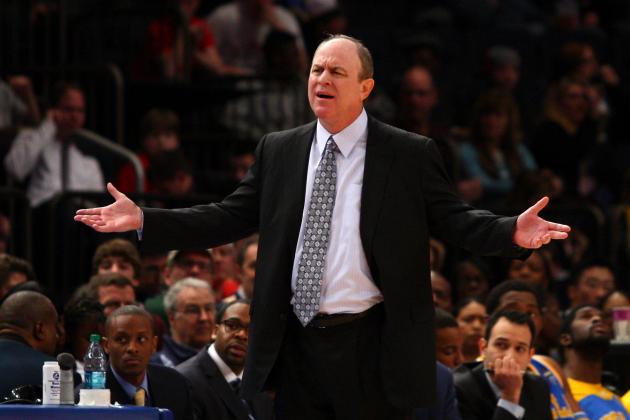 Chris Chambers/Getty Images

After a disappointing fifth-place finish in a weak Pac-12 Conference, the UCLA men's basketball team missed the NCAA tournament for the second time in three years. Once again, the Bruin faithful have clamored for the removal of Ben Howland from the head coaching position. Added to the mess, the Bruins were placed underneath the national microscope by a recent Sports Illustrated article that documented irregularities inside the program.
Still, Howland is poised to bring in a top recruiting class next fall, with F Kyle Anderson and G Jordan Adams already committed, and F Shabazz Muhammad and C Tony Parker strongly considering coming to Westwood. The university is anticipating the opening of the refurbished Pauley Pavilion next year, and the athletic department needs a competitive basketball team to be the focal point of their celebration.
Here are the reasons why UCLA's recruiting is in the tank:
Begin Slideshow

»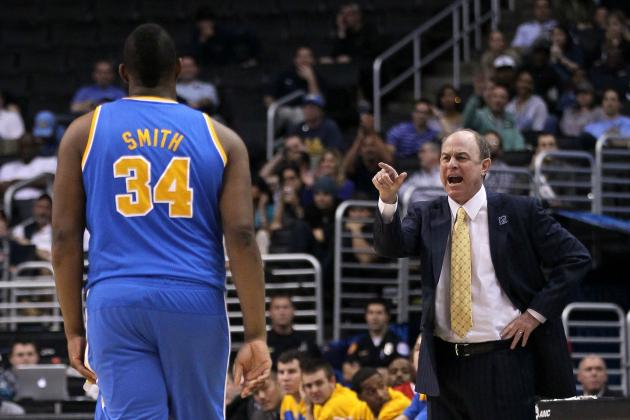 Stephen Dunn/Getty Images

UCLA wasn't fully prepared for all of the departures from their Final Four teams that headed to the NBA, as it's tough to build a successful program under the current rules in college basketball.
They create uncertainty on the look of a roster from year-to-year and also puts tremendous pressure on the coach to rebuild from the bottom on up after each season.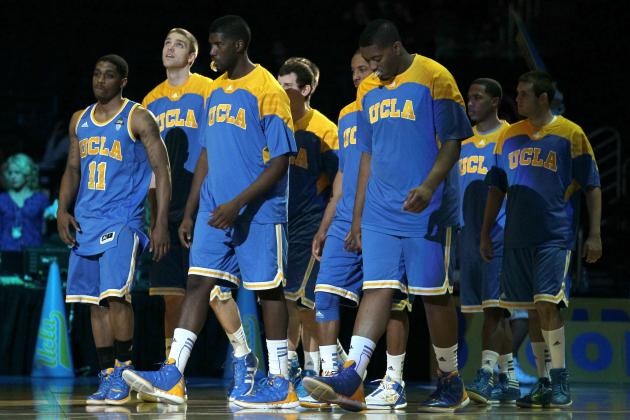 Stephen Dunn/Getty Images

Howland needs to better hold his players accountable for their actions on and off the court. He doesn't manage their egos very well, as Howland relies on his teams to police themselves inside the locker-room. He must recruit players that uphold the values of UCLA and not become a public embarrassment to the university.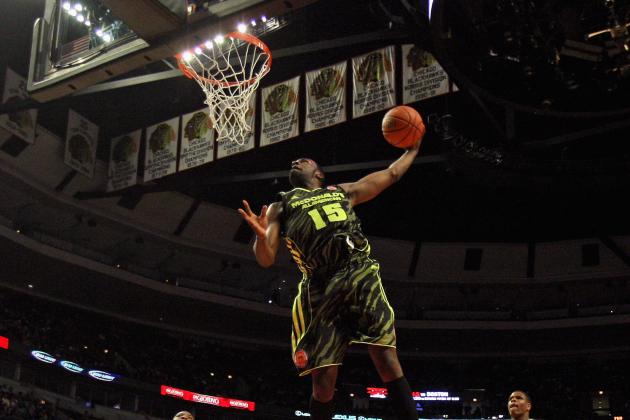 Jonathan Daniel/Getty Images

The UCLA coaching staff has to stop hoping that one-and-done basketball prodigies will resurrect their basketball program.
Even if you entice a player like Muhammad to come to Westwood, this doesn't guarantee success for next season. Often, the recruiter overestimates the player's skills and maturity to compete at the next level.
They must receive commitments from blue-chip players that will stay around together for more than one season.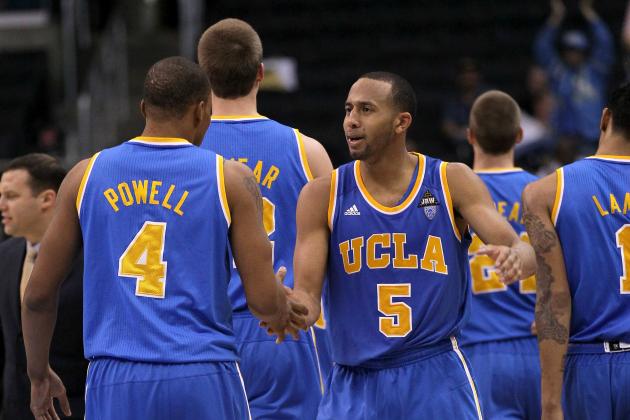 Stephen Dunn/Getty Images

It's tough to find recruits that are willing to play under Howland's tough coaching style, as you must play on both ends of the basketball court. The player must be talented but also thick-skinned for his abrasive manner.
The majority of Howland's recruits have been major disappointments, often lacking the physical and mental makeup to play big-time college basketball. He needs just one blue-chip recruit to recognize that his coaching style will help get him into the NBA, and then the recruiting revolving door should return to UCLA.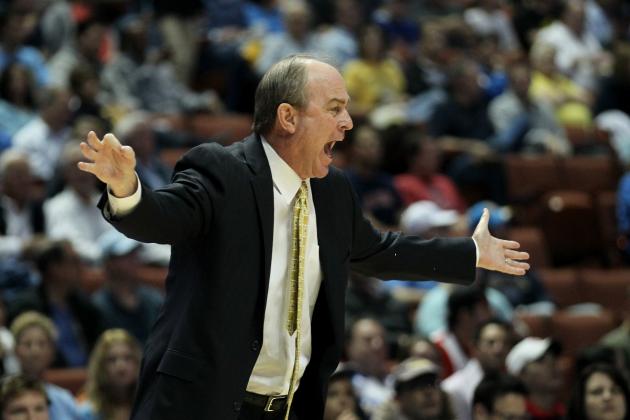 Stephen Dunn/Getty Images

Historically, Howland has set up his lineup rotation based exclusively on performance and not on player potential.
This has been a problem for past UCLA teams, as freshmen aren't allowed to get acclimated within the program. Howland's system is run better by upperclassmen that aren't susceptible to making mistakes on the court.
Often, incoming recruits will look elsewhere to play basketball due to a lack of consistent playing time offered by the Bruin coaching staff.