Why the Chicago Bulls Need Derrick Rose Back for Title Push
Kevin C. Cox/Getty Images
Rose has only been able to cheer on his teammates, as he continues to battle a nagging groin injury.
The Bulls have been spectacular in this lockout-shortened season, playing their way to a league best 41-11 record.
This feat has not been an easy ride as head coach Tom Thibodeau has had to play without many key pieces as Rip Hamilton, C.J. Watson, Luol Deng and Derrick Rose have all missed games due to injury.
What's more impressive is that Chicago is an impressive 13-5 without one of the best players in the NBA. Although it is very impressive that the team has been successful without the MVP, it is obvious that if the Bulls want to win an NBA championship, Rose must be in the lineup.
Can the Bulls win it all without D-Rose?
Begin Slideshow

»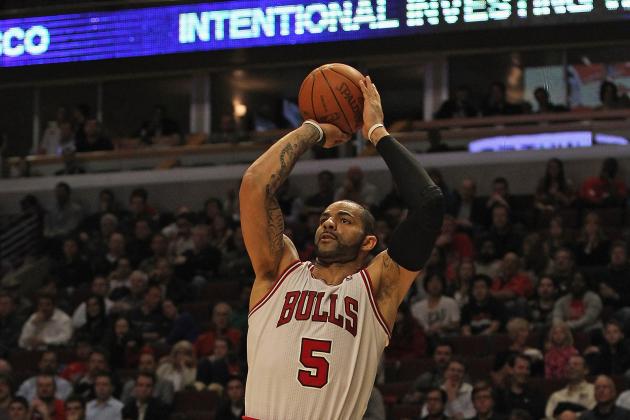 Jonathan Daniel/Getty Images
Boozer has been solid this season in Chicago, averaging just under 16 points and 8 rebounds per game.
Rose makes the game much easier for his teammates when healthy. D-Rose is arguably the fastest player from end to end in the NBA, and as a result he attracts the attention of multiple defenders.
Rose's speed is one of his greatest assets and it makes him one of the best penetrators the game has ever seen. This season, when healthy, Rose has done an outstanding job of using this speed to distribute the ball to his teammates, and he leads the team with eight assists per contest.
As last season's collapse against the Miami Heat proved, it will take a team effort to reach the NBA Finals, and when Rose wasn't able to penetrate the team struggled to score. This season, Rose has increased his assist total and as a result the Bulls have six players averaging double figures in scoring.
This balanced offensive attack will be crucial if Chicago hopes to beat the Miami Heat and represent the East in the NBA Finals.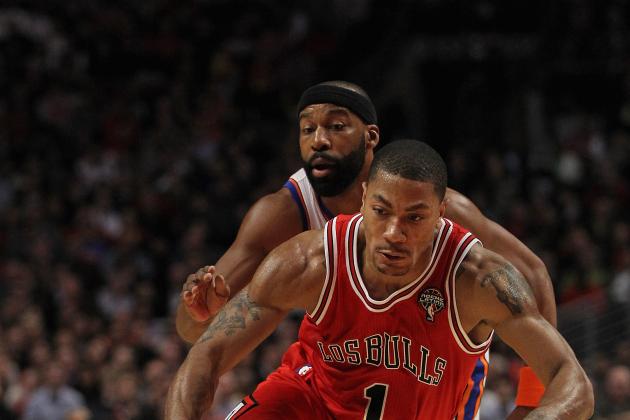 Jonathan Daniel/Getty Images

The Bulls are 12-1 this season when the reigning MVP is the top scorer in the game. Rose is at his best when he is attacking the defense to create his own shots, and distributing the ball to his teammates.
Although C.J. Watson, Luol Deng, Kyle Korver and John Lucas III are great shooters, these players are at their best in catch-and-shoot situations. Despite all of his injuries this season, the talented point guard has averaged just under 23 points and eight assists per game.
To put this in perspective, Chicago as a team average 97.5 points per game, and Rose accounts for just around 40 of those points. Yes the Bulls are successful without their captain in short spurts, but to ask a team to continuously win without the man responsible for half of their offensive output is a tall order for any team.
In the last eight games that Rose has been out of the lineup, the Bulls have failed to reach their season average in every game but two. Although the Bulls are 6-2 during this stretch, there would be a great chance that Chicago wouldn't have lost any of these games with him in the lineup.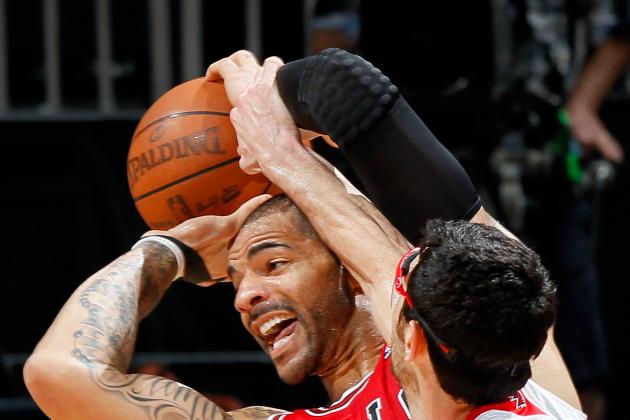 Kevin C. Cox/Getty Images

It's safe to say that Boozer has been disappointing at times during his tenure with the Chicago Bulls. During his first season, the power forward missed several games due to injury; however, this year he has remained healthy and has played in all 52 contests.
In certain situations, the former Duke Blue Devil flat out disappears from the game, and often times coach Thibodeau looks to the younger, more athletic Taj Gibson at the 4-position. When Boozer isn't scoring, his whole game takes a step back, particularly on the defensive end.
The bruising big man has never been a menace on the defensive side of the ball and this hinders his ability to play in late-game situations. Boozer may be the player that misses Rose the most out of all the Bulls, primarily because he is most comfortable in pick-and-pop situations.
As evidenced in the Miami Heat series a year ago, Boozer has difficulties guarding athletic big men such as Chris Bosh. To ask Boozer to score bucket for bucket with Bosh may not be possible, and without Rose this is what would be asked of him.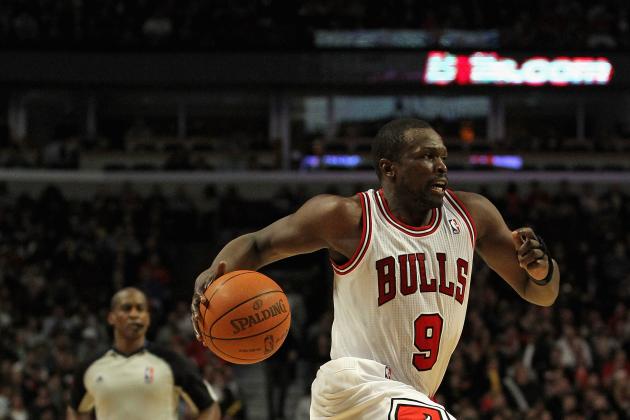 Jonathan Daniel/Getty Images

In late-game situations, Rose has been fearless. Throughout his young career he has made several big shots with tremendous amounts of pressure and the game on the line.
Time and time again the Bulls isolate the star at the top of the key and let him go to work late in the game.
Without the Chicago native in the lineup, who takes these shots? Luol Deng?
Deng is Chicago's second-best player, and this season he earned his first All-Star selection. However, he is at his best either slashing or shooting stand-still jump shots. Deng doesn't possess the same amount of quickness as Rose (who does?), and he can be guarded by faster and more athletic small forwards.
On March 24th, the former Duke Blue Devil came up huge for the Bulls when he had the game-winning tip-in against the Toronto Raptors. This was obviously a clutch play by the swingman; however, it wasn't exactly against one of the NBA's best teams.
Also, a tip-in is much different than an isolation jump shot or drive that Derrick Rose has done time and time again.
Although Luol Deng is an outstanding player, I feel it's safe to say the city of Chicago would prefer D-Rose taking the shot in any late-game situation.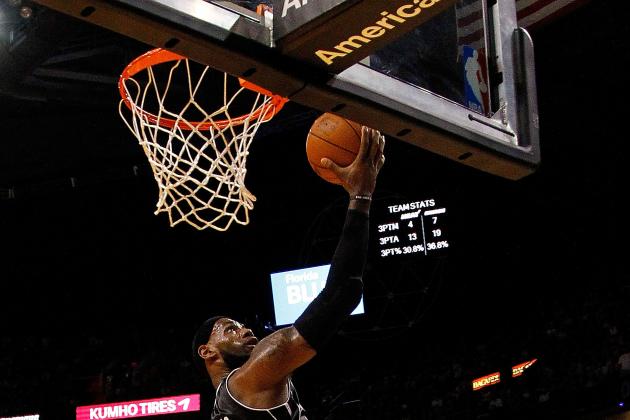 Mike Ehrmann/Getty Images

It is no secret that the Bulls have the pieces in place to win the NBA championship right now. It is also no secret that in order to reach this goal, Chicago will have to beat the Miami Heat in a seven-games series.
Many speculated that Chicago would make a trade at the deadline. However, the management ultimately decided to keep the roster intact.
Last season, the Bulls fell short of their goal, but this year's squad has improved drastically from a year ago. Guys like C.J. Watson and John Lucas III have showed the ability to knock down shots all year, and their offense will be even more important in the playoffs.
Let's face it, the role players will undoubtedly play a big role, but it will come down to the matchup of LeBron James and Derrick Rose in the latter part of the game. A year ago, Miami's strategy was very clear; they were going to make life for D-Rose very difficult and force the other Bulls to beat them.
In the offseason, Rose used this disappointment as fuel during his offseason training, and the young guard will be anxious to take on this challenge again this season. Although the Bulls have had success without their best player, in order to make a serious title run they need D-Rose in the lineup and healthy.
With the playoffs a little over a month away, the city of Chicago is anxious to get their star back to make a serious playoff push.