Fantasy Baseball Week 1 Pickups: Game of Thrones Edition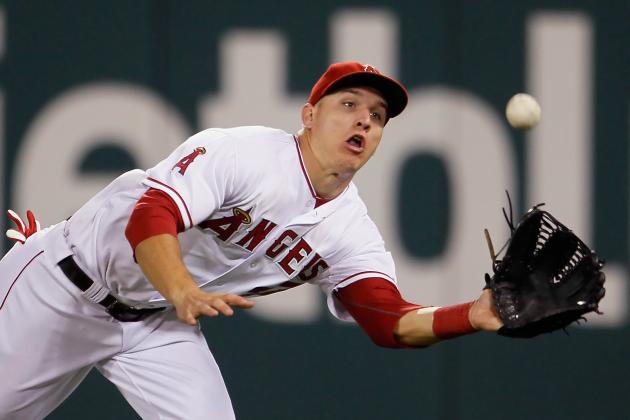 Jeff Gross/Getty Images

Brandon Belt and Mike Trout lead this week's list of fantasy baseball pickups.
This article is the first in a weekly series I'll be posting throughout the season wherein I provide some advice on pickup options for the week by comparing players owned in 50 percent to some current (or past) bit of pop culture.
With Game of Thrones beginning its second season on HBO this weekend, I thought it fitting to use characters from that fantastic production as analogs for players you should snag prior to baseball's Opening Day.
If you don't watch GoT, I apologize in advance. There are still nuggets of fantasy advice to be gleaned from this article, but alas, you won't get any of the jokes.
If you're asking yourself, "Doesn't he know that less that 1 percent of the U.S. population watches Game of Thrones? Shouldn't he have led with a more wide-reaching pop culture idea?"
You're probably right.
Am I sticking with Game of Thrones anyway?
You bet your bollocks I am.
Begin Slideshow

»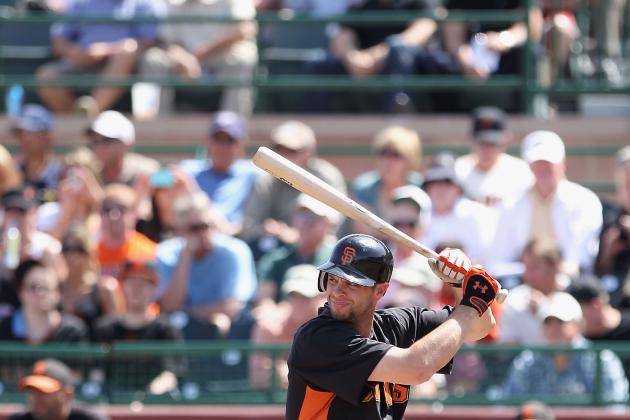 Christian Petersen/Getty Images

Like Ned Stark's bastard son, Brandon Belt has been banished. In fact, the former Lord of Winterfell probably has more love for Jon Snow than Giants manager Bruce Bochy has for his powerful young first baseman.
Snow realized that he'd always be separated from his family and chose to ride north, pledging the rest of his days over to the Night's Watch. Belt has tried time and again to get on Bochy's good side, yet time and again his organization has banished him to Fresno.
Belt is a very, very good hitter. He struggled at the major league level last season, but posted a .422 wOBA in his 49 games at Triple-A.
Given Bochy's history with Belt, he's still a speculative add, but if he can lock down a regular gig, Belt's got 25/10 upside along with a batting average you'd never complain about.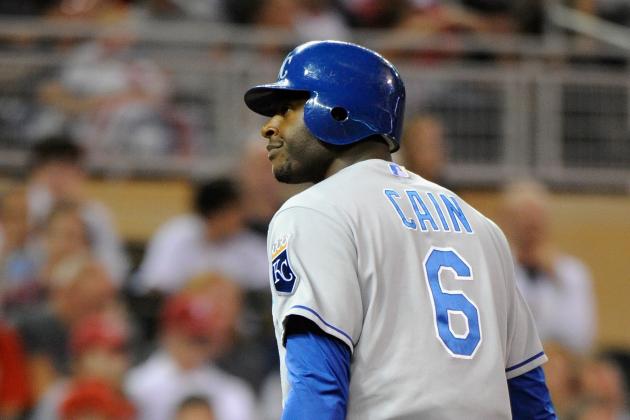 Hannah Foslien/Getty Images

Nobody is hotter right now than Kansas City Royals CF Lorenzo Cain.
What's that? She walked into the middle of a raging bonfire?! And came out unharmed?! What?! She has how many baby dragons?!
Ahem, it appears that maybe there's one person hotter than Cain. Still, he's a sound fantasy investment.
Like one of Daenerys Targaryen's tiny dragons, Cain was just a pup at the end of last season, but man, is he loaded with potential.
Since then, he's grabbed hold of a starting job in Kansas City and ruled over spring training like a seasoned Khal.
Unlike most hitters available on the waiver wire, Cain has the ability to deliver more than one useful skill. His speed is certainly helpful, but he pairs that with consistent stroke that will boost your batting average as well.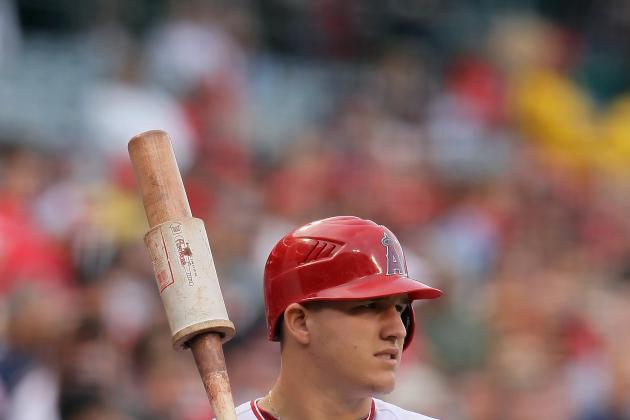 Jeff Gross/Getty Images

They are so, so dreamy.
Whether it's Trout's five tools or Jaime Lannister's golden locks, everything about these two is tantalizingly attractive. Their skill sets are unmatched, yet at the outset of the season, opportunity eludes both of them.
They are trapped in rather unenviable situations.
Lannister is rotting in a makeshift wooden jail on the fringes of a cold, muddy battlefield. Trout is languishing on the bench behind Vernon Wells.
Ewww.
I'll leave it to you to decide whose situation is more dire, but personally, I can't imagine many harsher punishments than being told you're worse than Vernon Wells.
Nevertheless, I can assure you that both men will eventually be freed. If you've got a free bench spot, stash Trout for the time being. If he can win a regular job, he's Brett Gardner with 15-homer power.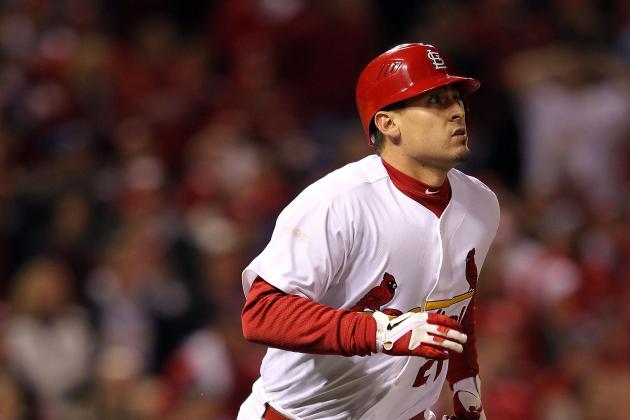 Jamie Squire/Getty Images

Though Allen Craig isn't actually leading the charge toward a world war as part of an insatiable quest to avenge his murdered father, he does have quite a lot in common with Robb Stark.
Early in last season, both were relegated to supporting roles. They shined on occasion, but were often an afterthought. However, when the stuff really hit the fan, that all changed.
When the Seven Kingdoms were thrown into disarray following Ned Stark's execution, his son rode a wave of brilliant military strategy to victory over half of the Lannisters' army.
Likewise, Craig stepped up when his team needed him most, delivering a slew of clutch performances during the St. Louis Cardinals' run to a World Series title.
Though their battle wounds aren't yet healed completely, both are primed for a breakout this season. Craig might not be ready for Opening Day, but when he does return to the lineup, he's a multi-category contributor whose 2B/OF eligibility makes him an enviable luxury for any fantasy bench.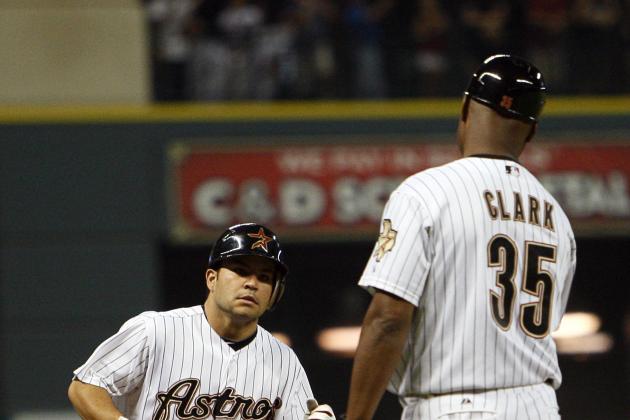 Bob Levey/Getty Images

It doesn't take a genius to figure out where I'm going with this comparison.
They're both short.
Both Altuve and "The Imp" are chronically underestimated due to their stature, but both continue to deliver gobs of goodness. Tyrion Lannister is unquestionably my favorite character on GoT, and while I don't know much about Altuve that I haven't read on his FanGraphs page, he seems like a nice enough guy. In fact, I'll go so far as to name him my all-time favorite current Houston Astros second baseman.
Sorry, Matt Downs.
"The Imp" gets by on wit and guile, rather than engaging in physical altercations with men thrice his size. Altuve, on the other hand, simply squeezes every ounce of production from his pint-sized frame.
Generously listed at 5'7", he delivers an unexpected combination of power and speed. He won't produce a ton of runs atop an arid Astros lineup, but 10-homer power and 30-steal speed is nothing to sneeze at from a middle infielder. If you've got a middle infield spot to fill, Altuve's your man.