The Implications Behind Henson's, Barnes' and Marshall's Departure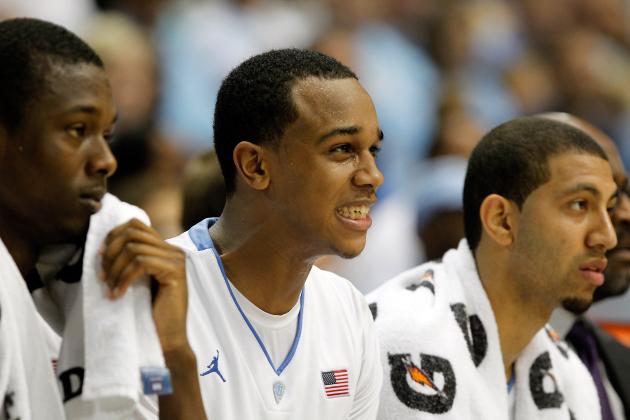 Streeter Lecka/Getty Images

Earlier Thursday afternoon, junior forward John Henson, sophomore forward Harrison Barnes and sophomore guard Kendall Marshall declared for the NBA Draft.
And the high-but-all-too-uncertain national title hopes for next year's team went right along with them.
Because without those three, next year's Carolina team will be very different.
So, should Tar Heel faithful be livid that the three All-ACC'ers seemingly took what would have been a national title contender and left them as a likely top 15 team now? Did they leave for more selfish reasons or personal ones? And where does Carolina go from here?
I don't have all the answers, but after watching every North Carolina game played this season, reading and listening to dozens of articles and press conferences, I think it's safe to say that these three guys felt like they gave this past season the chance to be the season for them.
But by way of injury and tough breaks, it just never came to fruition. And because of that reason, even as they leave Chapel Hill behind, they know that they gave an honest effort by not making this same decision last year.
For some Carolina fans, that's a satisfactory explanation. For others, it's not. Some may feel it makes sense for all three to declare, others may feel like only one or two are actually ready. Some may be happy for them, others may feel betrayed.
Either way, they're in the draft. And even though nothing I write on these next few slides will change their minds, hopefully it gives you a better understanding of what these three have meant to UNC, regardless of any implications behind them leaving.
Begin Slideshow

»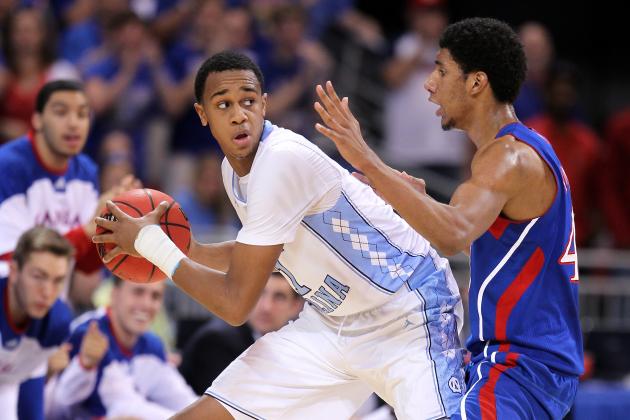 Andy Lyons/Getty Images

Facts: John Henson was without question one of the most improved players in the country this season.
He developed a mid-range game, he could actually make two-of-two free throws, and his defensive presence only got harder to ignore.
Among his regular season accolades, Henson won ACC Defensive Player of the Year for the second straight year and made first team All-ACC. He was the team's leading rebounder and third-leading scorer, averaging 14 PPG and 10 RPG.
Those stats were unlikely to go up or down given another year in Chapel Hill, so Henson's decision to go makes understandable sense.
North Carolina will be noticeably inexperienced and somewhat weak down low now, even if James Michael McAdoo returns, and it will take some time for that dominating post presence fans have all-but-expected to see at Carolina to take shape once again.
But it will be there in due time.
Implications: Henson was out of line by saying he wishes he could have brought a title back to Chapel Hill for the fans, but that it "just wasn't meant to be" because that could be construed as him taking an easy way out from not having to compete with the pressures of being a title favorite yet again next year.
Frankly, had all three truly wanted to bring a title to Carolina, they would have all returned because barring Shabazz Muhammad and Nerlens Noel committing to Kentucky, there aren't many, if any, teams that could have competed with a healthy Carolina team next year.
But, I don't think Henson is a coward or simply running away from expectations. His immense growth from a freshman who didn't even know his true position to one of the most imposing forces in college basketball is something every Carolina fan can appreciate and be thankful for.
And the results of that growth are about as ready as they'll ever be for the NBA.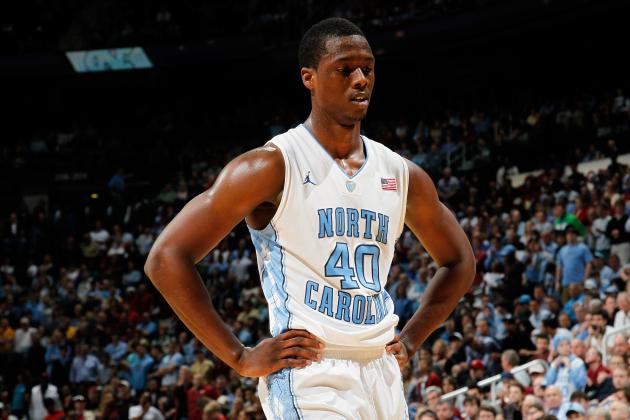 Kevin C. Cox/Getty Images

Facts: If you've read my articles in the past, you know I'm as big of a proponent of Harrison Barnes as there is.
From following him since his high school days, there was just something different about him. Even after his freshman campaign took off, I still believed he was the kind of player who would return for his sophomore season if he didn't win a title.
I was right. And I commend Barnes for that. But what I criticize him for is not believing his words of wanting to "bring a championship to Chapel Hill" as much as he made others believe them.
Sure, every player says that about his school, but Barnes made you emotionally invest in him—because you wanted him to make true on his words.
This year was unfortunate in all kinds of respects due to the vast amount of injuries Carolina suffered, but that probably wouldn't have been the case next year, and next year Barnes and his teammates could have taken another legitimate stab at it.
But they aren't. And I think that's what bothers Carolina fans the most about these three leaving.
No, fans aren't ones to say which player should leave and which should go, because frankly, we all want them to stay as long as possible (unless you have someone like, oh, you know, Larry Drew II on your team).
But when you have such high hopes for a team, especially after a season like this one, where those aforementioned injuries abounded, to have these players leave like this does sting.
But that just comes with the territory.
Implications: When I first read the news of this trio declaring, the first thoughts that came to mind were of Barnes scurrying away from his commitment that he pledged to Carolina Faithful before he arrived in Chapel Hill.
I wanted him to come back strong next season and prove to all the naysayers that he was as good as I had made him out to be in all my articles. I wanted to be able to call him a national champion. I wanted to see him become a more complete basketball player. And most of all, I wanted to see his hard work finally pay off.
But I never will. Not in Carolina blue, at least.
Barnes will have a very successful NBA career, I have no doubts about that, and I can't wait to see how he impacts a franchise. But I think he left some unfinished business in Chapel Hill, and that isn't something that's easily forgivable.
Many will view Barnes' time in Chapel Hill as unfulfilled and borderline disappointing, and I don't think Barnes has anyone to blame for that but himself.
Time isn't always on your side. But not making the most out of the time you do have just means you're ready to spend your time somewhere else.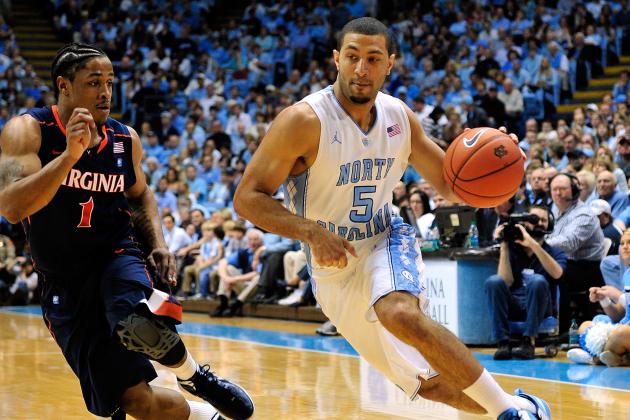 Grant Halverson/Getty Images

Facts: Kendall Marshall was without question the best point guard in the country this past season.
But that doesn't mean he should have jumped to the NBA.
Marshall still struggles with his lateral quickness and is a defensive liability in every sense of the word. His offensive game made a nice appearance in the ACC and NCAA tournaments, but the main reason for that was because no teams were expecting it out of him.
Now, they will be, which doesn't bode well for Marshall.
He's appeared to have gotten faster over the past year, but in comparison with other NBA guards, he's not where he needs to be in that regard—not even close.
He won't be able to attack the paint nearly like he did at Carolina, and his jump shot, although improved, still lacks the consistency needed to be considered a threat.
Point guards in the league need a one-on-one game that can create open looks for not only their teammates, but also themselves—Marshall still doesn't have that facet in his game.
Marshall reminds a lot of people of a Jason Kidd minus the defensive and athletic abilities. His vision is at a level that just isn't seen very often, and he makes everyone on his team better.
But I don't think Marshall is content with just being known as a "passer" in the NBA. He wants to be a complete point guard, someone who will have a starting role in the league one day.
And that day may very well come even with his early declaration, but chances are it would have come a lot sooner if he returned to school for at least one more year.
Implications: Kendall Marshall left a lot of people with unanswered questions. He's the outspoken leader of this team and is the sole reason Carolina was unable to make a title run this March.
So he just packs up and leaves? To be taken at what is projected to be a mid-to-late first rounder?
What?
And he leaves Roy Williams again lacking in the point guard position, with only incoming freshman Marcus Paige as the true, real PG of the team. Dexter Strickland will now be forced into a backup PG role, which just simply isn't his game.
I think more than anyone else, Marshall left for selfish reasons. He was the most indispensable player on this team, and his absence will be felt more next year than the other two. It makes me wonder if he gave any consideration to that at all before making this decision.
But then again, maybe it's me who's being selfish. Maybe I'm just bitter because I know how much I'll miss the identity he gave this Tar Heel team. It was an identity I wasn't ready to relinquish just yet—it was way too much fun to watch.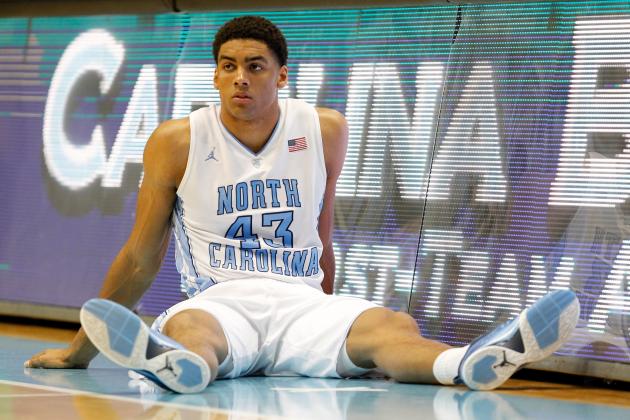 Streeter Lecka/Getty Images

With Henson, Barnes and Marshall gone now, an immense expectation has been placed on next year's recruiting class.
And most of that pressure falls on incoming point guard Marcus Paige.
He'll be in charge of the offense now—he'll be the catalyst and the tempo-setter. He'll be the new "most indispensable player on the team."
First things first, the kid needs to hit the weight room—a lot. Where Marshall lacked in speed he made up in size, the opposite holds true for Paige.
Brice Johnson, J.P. Tokoto and Joel James will also be thrust into prominent roles on the team without much time to adapt. All Carolina fans can hope for is that they're ready to step into them with confidence.
As for the team as it sits now, they just have to move on and make the best out of who's still there, which is still plenty to be happy about.
This is a very good, guard-heavy team. There's a lot of talent and as long as Roy Williams is at the helm, this team will always be in good hands.
For Carolina Faithful, no one wanted to see any of these guys leave. But now they're gone. They're moving on and fans need to as well.
If no other Tar Heels declare early, I expect big things out of James Michael McAdoo, Reggie Bullock and Leslie McDonald.
I think those three have to bring their game to a whole new level, setting examples on the court and off of it to help this team recover from the gaping hole left from the early entries.
As for those three early entries, thanks for the memories. But I think I speak for Carolina fans everywhere when I say I wish you would have left us with more.