Liverpool FC: The Starting XI Kenny Dalglish Must Use Against Newcastle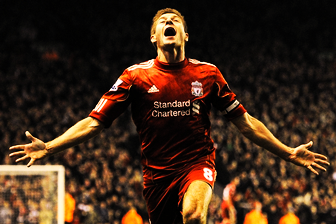 (Image via anfieldred.co.uk)
Liverpool cannot afford to drop points against Newcastle United.
Kenny Dalglish's men are 13 points behind Tottenham Hotspur with eight games left to play.
Liverpool need to be positive instead of having a defeatist attitude.
Weirder things have happened and maybe Spurs, Chelsea and Newcastle slump towards the end.
What has Steven Bradbury taught us? If you remain in the race, you always have a chance.
How do Liverpool remain in the race for UEFA Champions League football? Win, win and win.
Here is the starting 11 that Dalglish must use against Newcastle.

Begin Slideshow

»
Laurence Griffiths/Getty Images

It has been 19 days since Craig Bellamy last played. His body has deteriorated to the extent that he has to take injections. If fit against Newcastle United, he's likely to be used as an impact sub.
According to Phil Kirkbride at the Liverpool Echo, Glen Johnson has been out for a month with an "unspecified injury". Hamstring injury again?
Martin Kelly has been struggling with an ankle injury. He could play against Newcastle.
Pepe Reina's form this season has been hot and cold.
Excellent in a 0-0 draw against Wigan Athletic (still outkept by Ali Al-Habsi) and shambolic in a 4-0 loss to Manchester City.
| | | | |
| --- | --- | --- | --- |
| | Michel Vorm | Joe Hart | Reina |
| Goals Conceded | 34 | 22 | 31 |
| Clean Sheets | 12 | 13 | 11 |
| Saves | 120 | 85 | 77 |
| Goals Against Average | 1.17 | 0.73 | 1.03 |
| Saves to Goals Conceded Average | 3.53 | 3.86 | 2.48 |
| Save Percentage | 78% | 79% | 72% |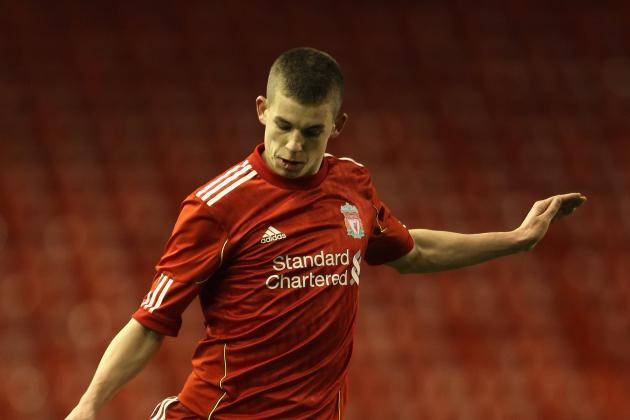 Clive Brunskill/Getty Images

I haven't seen enough of Jon Flanagan to reach a definitive conclusion about him. What I do know is that he's better than Carl Jenkinson.
I like the fact Flanagan gets stuck in and I haven't noticed any defensive deficiencies (yet).
He has been disciplined in a positional sense which would explain why he has yet to send in an accurate cross (he's only played 180 minutes).
Aside from that Maicon-esq game at right-back against Gareth Bale, Martin Škrtel has been immense at the back.
Daniel Agger is the better player but Škrtel has outperformed the Dane this season.
I have no issues with Sebastián Coates sitting and learning from the Daniel Agger-Martin Škrtel partnership, but I do have an issue when Jamie Carragher starts ahead of Coates.
It's like André Villas-Boas ignoring Romelu Lukaku when John Terry was more likely to score than Didier Drogba and Fernando Torres.
Coates is a high IQ footballer, solid passer, technically immense and should always be considered over Carragher.
José Enrique needs to be more efficient in the attacking third because for a guy that has completed 50 dribbles (31 more than Stewart Downing), one has to wonder why he hasn't accumulated more assists.
Aside from that, Enrique is a solid defender though his form has slightly dipped in recent weeks.
Obviously Jay Spearing is a solid pro but not Liverpool standard.
Spearing is one of those players that you have to love because he puts his body on the line for the club.
Steven Gerrard clearly enjoys playing with Spearing because the captain delegates his defensive duties to the youngster.
For stretches of the game against Everton, Spearing had to contend with Marouane Fellaini and Jack Rodwell.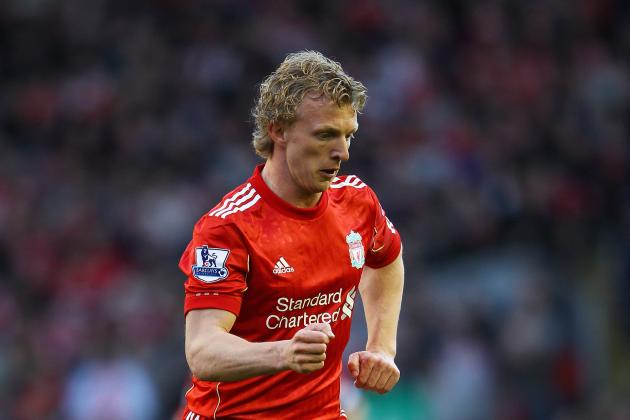 Alex Livesey/Getty Images

It's slim pickings on the right because the only incisive threat from the right isn't even a midfielder (Glen Johnson).
I'd pick Dirk Kuyt simply to cancel out Jonás. I've seen so many games where Jonás, an intelligent footballer, takes advantage of wingers who can't defend.
Jordan Henderson should never play out wide because he doesn't offer anything from an attacking perspective and is a liability in defence.
With regards to Stewart Downing, he needs to be benched for his ineptitude.
At least Kuyt is going to put in a good defensive shift.
Jordan Henderson has played it way too safe when he's been given a chance in the centre.
What's the point in paying £16 million for a player that is just going to pass the ball sideways?
It's time to give Jonjo Shelvey a chance.
He showed glimpses of class against Aston Villa.
When is Raheem Sterling going to start?
In the Premier League, Stewart Downing has completed 1,060 passes but has yet to provide an assist. 62 shots without a league goal. A pathetic 0.7 dribbles per game. Essentially he does nothing.
He is the most inefficient player in the Premier League.
Julian Draxler, who is a year older than Sterling, has already played 58 games for Schalke.
Actually when I think about it, Alan Hansen is right: "You can't win anything with kids."
If there is anyone at Liverpool that should get a pass for neglecting his defensive responsibilities, it's Steven Gerrard.
When he's played in a 4-4-2 as one of the centre midfielders, he has overruled Kenny Dalglish and played himself as an attacking midfielder.
Dalglish noticed this and has played a 4-1-4-1 in the past few games.
Perhaps Gerrard doesn't want to injure himself, or maybe he just wants to score more goals.
Either way, he's Steven Gerrard, he can do whatever he wants.
He's the best shooter at Liverpool by a country mile, Liverpool are one of the worst sides at finishing, so logic would tell you to play Gerrard closer to goal.
It's so frustrating watching Luis Suárez play because aside from Steven Gerrard (who has only recently returned to his old self), no-one is sophisticated enough to play with Suárez.
He has had to lead the line, track back, provide incisive passes and deal with being hacked all over the place.
Seven Premier League goals from 106 shots indicates that he also has himself to blame.
What about Andy Carroll?
His positional awareness is nonexistent, his football IQ is low, his shooting is poor and his passing range is limited.
The only thing he can do is win headers.
It must drive Suárez el loco watching Carroll run around the field like a headless chicken.
Please read Top 5 Things Pelé Does Not Want You to Know.
Statistics courtesy of WhoScored.com and FOX Soccer.