5 Reasons Nate Robinson Is a Legit Future Point Guard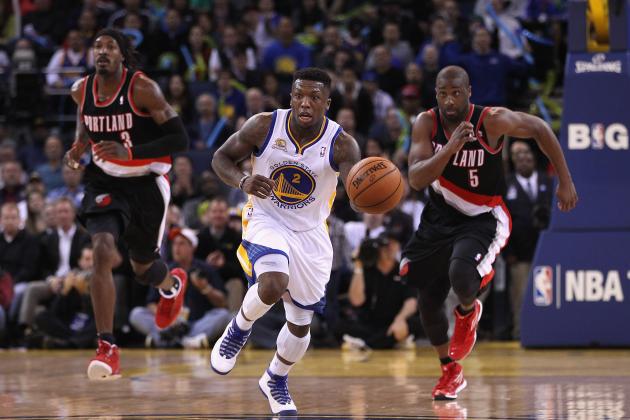 Ezra Shaw/Getty Images

Nate Robinson is the perfect player for this Golden State Warriors team.
He can be a chameleon for them. If they need him to be a starter, he can do that. If they need a spark off the bench, he can fill that role to. So far, he has given the Warriors everything they have asked of him and more.
Signed after being cut by the Oklahoma City Thunder, (think they are regretting that now?), Robinson has been a pleasant surprise for the Warriors this year, and at times, he has been their best player on the floor.
With a new and focused attitude, the Warriors should make re-signing Nate Robinson a top priority this offseason and here are five reasons why.
Begin Slideshow

»
Ezra Shaw/Getty Images

One of the biggest reasons why the Warriors are the perfect fit for him is the home crowd. One of the best and loudest in the league, Nate feeds off their energy (and vice versa), and he becomes a much better player because of it.
Nate had this to say after a home game...
"I feed off the crowd and my teammates," Robinson said. "So for me it just makes it easy to feed off the crowd and do my job by getting everyone involved and run the show."
With the Warriors' crowd, it sounds like he has found the right place to call home. Imagine how much louder it's going to get when these games really start to matter. If Nate gets amped up playing for a 20-win basketball team, I want to see what happens when they turn him loose on the home crowd for a playoff game.
Keeping Nate in Oakland is not only the best spot for him, but he's turning out to be the most exciting player for the most exciting fans in the NBA.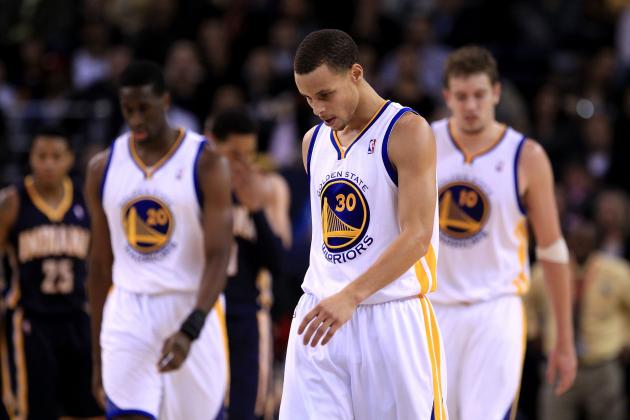 Ezra Shaw/Getty Images

Curry is a big part of the Warriors' future, but he gets hurt—all the time.
That makes Nate all that more valuable because he has had no problem (thus far), either coming off the bench or when needed to plug into the starting lineup.
Not many guys are willing to do that, but so far, Nate has done whatever has been asked of him making him extremely valuable to the Warriors—especially when their top player is playing on wafer-thin ankles.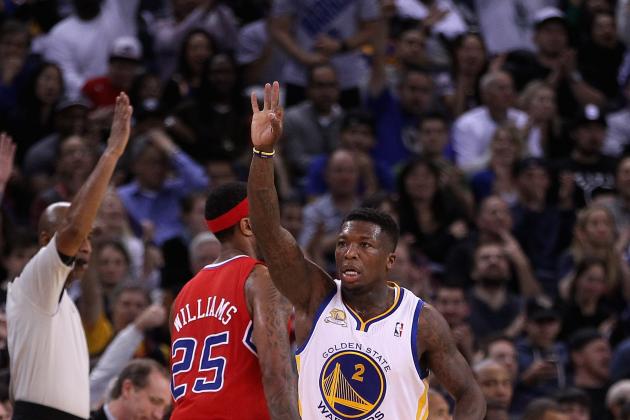 Ezra Shaw/Getty Images

Nate is averaging 10.5 points and 4.1 assists in 23 minutes of action—not too bad.
As a starter, he's averaging 13.9 points and 6.4 assists per game, and that's still on only 30 minutes per game. If given the chance to play 35-plus minutes a game, you would expect his numbers to inflate even more.
With those numbers and Curry's injury tendencies, the smart thing would be to keep Nate around.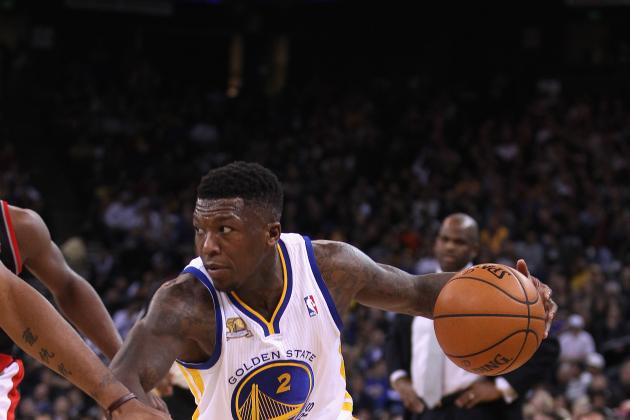 Ezra Shaw/Getty Images

Watching Nate play, it's easy to see that Robinson is a great athlete.
For a guy his size, there's nothing that he can't do.
While Curry has been out and with Monta Ellis now gone, before he got hurt, Nate was proving that he's capable of handling the playmaking duties for this team and stepping up for whatever the team needs him to do.
He can dish it out. He had his fist double-digit assist game in three years the other night because he was given the minutes, and then, he backed it up with another 10-assist game the next week.
He can shoot the three. He has 14 threes in his last 10 games, and with his tenacity on the floor, he generates steals which leads to fast breaks. Yet, something else that he's capable of is leading.
Really, what's stopping this guy from playing major minutes in this league right now?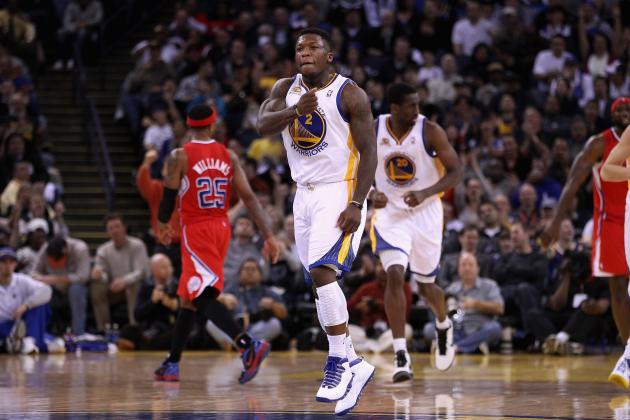 Ezra Shaw/Getty Images

With his reputation before the season started, if someone were to say that Robinson was going to be a mentor and leader on a team trying to play winning basketball, you would have wanted to admit him.
Now, he's a changed man.
Like Chauncey Billups and others who have had to find their way in the NBA, maybe this is the year Nate Robinson has found his.
While Nate isn't quite up to Billups' talent level, everything he has shown the Warriors this season proves that he's a new man and has been everything that he wanted to be before the season began when he stated:
"One team's trash is another team's treasure," he said. "With whatever team that I land on they know they're going to get everything out of me. I'm going to come to practice early -- first one there, last one to leave.
"I work hard every day, practice every day and play hard in games whether it's one minute, 10 minutes, 30 minutes or 40 minutes...I'm going to always cheer for my teammates, as everybody sees all the time. I'll be the first guy off the bench, congratulating my guys or picking them up off the floor—doing everything a player is supposed to do."
That's' exactly what he's giving the Warriors, and that's someone I would want on my team. As he looks like he's turning over a new leaf in his career, the Warriors would be wise to keep him around and see what turns over.