Orlando Magic: Power Ranking the Upside of the Young Blood on the Roster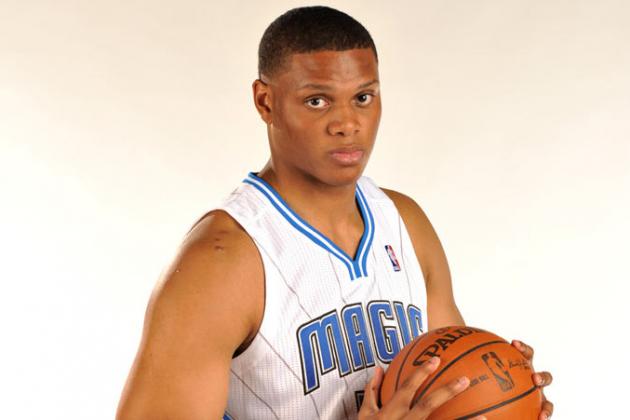 Daniel Orton
Over the past few seasons the Orlando Magic have been one of the most consistent and successful organizations. After all, the Magic have the third most regular season wins and postseason wins since 2008-09.
But, with all this winning, the Orlando Magic have essentially put themselves out of contention to draft any of the premier young talent in the NBA for the past few years.
Nonetheless, the Magic do have a few encouraging prospects on their roster that may blossom into valuable role players one day. This season, power forward Ryan Anderson made the leap to a rising star for Orlando after early years trapped on the bench.
So, without further ado, here are the most encouraging young players for Orlando.
Begin Slideshow

»
Sam Greenwood/Getty Images
DeAndre Liggins
After a successful three-year college tenure at the University of Kentucky, DeAndre Liggins was drafted in the second round by the Orlando Magic with the 53rd overall pick. Liggins, who can play any of the perimeter positions, excels in the shooting department and locking down opponent's guards. The 6'6" guard is a great overall athlete, but has not received many minutes in Stan Van Gundy's rotation.
Sure, he is a first-year player, as Van Gundy has always been reluctant to give major minutes to rookies, but there is no doubt that Liggins could bring energy and hustle to a team desperately lacking in those two areas.
Liggins, however, does not possess a huge upside despite his physical gifts.
Best-case scenario: Ronnie Brewer of the Chicago Bulls with more offensive talent
Worst-case scenario: doesn't develop and is forced out of the league
Upside: 4/10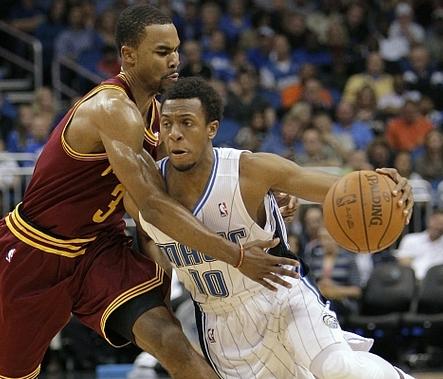 Ish Smith
Ish Smith, a former Wake Forest star, has bounced around the league in his first few professional years and has never fully received a opportunity to showcase his skills. It is quite surprising that Smith hasn't found a role in the rotation since Orlando acquired him a few weeks ago. After all, current backup point guard Chris Duhon has been less than stellar this season.
Smith, an explosive athlete, has the tools to develop into a scoring threat and lockdown defender. This 23-year-old facilitator is lightning quick, youthful and filled with potential.
Best-case scenario: develops into a Darrell Armstrong-esque guard and finds a starting gig
Worst-case scenario: turns into decent backup
Upside: 5/10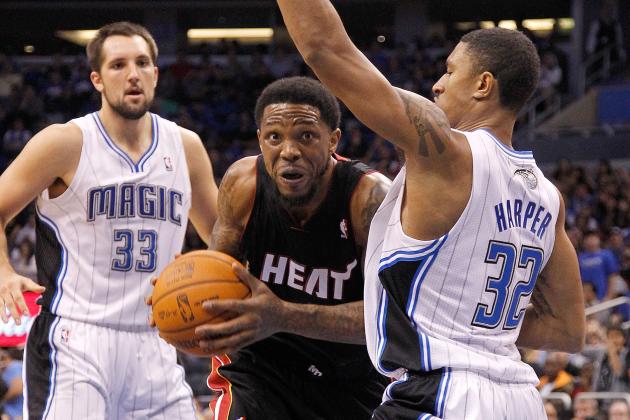 Mike Ehrmann/Getty Images
Justin Harper
Coming into the season, Justin Harper was expected to log major minutes in the Orlando Magic rotation. Not only does his skill set perfectly fit in Orlando, as sharpshooting forwards usually find niches with the Magic, but starting small forward Hedo Turkoglu is becoming less productive with his minutes.
This has just not been the case, as Harper is buried on the bench every single night. But, the potential is absolutely there and the rookie will definitely find a more prominent role in the future. He is a offensive juggernaut, as he is capable of scoring in a multitude of ways.
Best case scenario: a Rashard Lewis-esque forward
Worst case scenario: a scarcely used back-up power forward
Upside: 6/10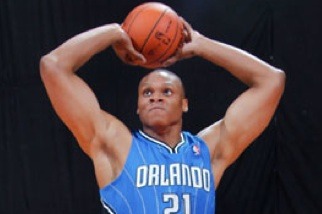 Daniel Orton
It has been a long time since Daniel Orton received major minutes. Actually, the young center hasn't seen consistent playing time since high school. At Kentucky, he was relegated to the bench due to the impressive play of DeMarcus Cousins. In Orlando, he has to compete for minutes against All-NBA center Dwight Howard. Ouch.
But, before going to Kentucky for college, Orton was widely considered to be the third best high school center in the nation.
Due to his impressive size and above-average athleticism, Orton has the potential to be a force in this association. While he does possess a raw offensive game, the 21-year-old big man has an NBA-ready body and great touch around the rim.
Best case scenario: a true starter in a few seasons
Worst case scenario: never receives an opportunity to shine
Upside: 8/10