WrestleMania 28: Sheamus Must Beat Daniel Bryan to Propel WWE Career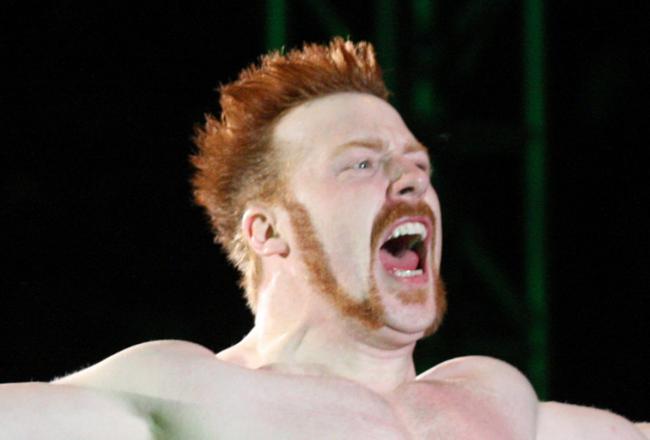 Gallo Images/Getty Images
Sheamus is the next face of the WWE and must defeat Daniel Bryan for the World Heavyweight Championship at WrestleMania 28.
It took a bit of time, but Sheamus has developed into one of the most beloved performers of today's generation. His sudden face turn last August has propelled him to new heights.
He always had the look and in-ring abilities, but I don't think everybody understood just how personable, charismatic, witty and funny he truly is. He is phenomenal in every single WWE promotional video or talk-show appearance he has participated in since his face turn. His spot with the Muppets late last year was priceless.
Fact of the matter is that Sheamus is the next 'company man' for WWE. People can hate on the comparison all they want, but he is the next John Cena. He has such a grand appeal that he can seemingly do no wrong.
Even better, he has excellent international appeal given his heritage, which plays perfectly into his no-nonsense, beat-em-up character and, of course, those lovable stories he tells before he beats somebody down.
Should Sheamus Beat Daniel Bryan for the World Heavyweight Championship at WrestleMania 28?
There's a reason WWE let him win the Royal Rumble and that's because Vince McMahon and the WWE brass understand the potential goldmine they have waiting for them at the end of the rainbow.
He has been on a nearly unstoppable roll since last summer, barely losing any match as WWE makes sure everyone realizes they are firmly behind him reigning supreme over the wrestling industry. In order to complete this process and continue the legacy of the Royal Rumble-winner going on to grand success at WrestleMania, Sheamus has to beat Bryan.
Make no mistake about it, Bryan has done a good job since turning heel and should win the championship back at Extreme Rules so they can continue their feud with Sheamus chasing him for the title.
Still, WrestleMania is Sheamus' time to win and propel his WWE career to a completely new stratosphere.
World Heavyweight champion Sheamus would be able to go on a promotional tour of every talk show and swoop all hosts off their feet before dropping the championship and continuing his chase. This time, though, he would have a bigger support system behind him.
It would be foolish for WWE to swerve the fans at the Rumble by having Sheamus win, only to then have him lose his championship opportunity at the most star-studded WrestleMania ever.
Sheamus has the potential to become a WWE legend akin to the likes of The Rock, Cena, Triple H and The Undertaker. In order to cement that possibility, he needs that one moment that will define his career. That moment has to come by defeating Bryan for the Championship at WrestleMania 28.
Check back for more on the World Wrestling Entertainment as it comes, and visit Bleacher Report's Wrestling Page to get your fill of WWE/TNA. For more Wrestling talk, listen to Ring Rust Radio for all of the hot topics you just can't miss (some language NSFW).
This article is
What is the duplicate article?
Why is this article offensive?
Where is this article plagiarized from?
Why is this article poorly edited?