Tampa Bay Buccaneers: Five Things to Be Optimistic About
Grant Halverson/Getty Images

As a Featured Columnist for the Tampa Bay Buccaneers, my duty is to write optional articles and statistical analyses for the team. This I try to do to the best of my humble abilities.
Recently, I read comments saying that I am too pessimistic about the Buccaneers.
When looking back at 2011, I realize that I am extremely critical. But as I stare at the team stats, something in my heart just falls to the floor.
30th best rushing yards
21st best pass defense.
Worst rush defense.
Josh Freeman threw 22 interceptions.
The Bucs lost ten games in a row.
But I have hope. Hope that things will improve. Hope that the Bucs can win a few games. Hope that the Bucs can make the playoffs. Hope that a Lombardi Trophy will come to Tampa Bay in the near future.
Here is why.
Begin Slideshow

»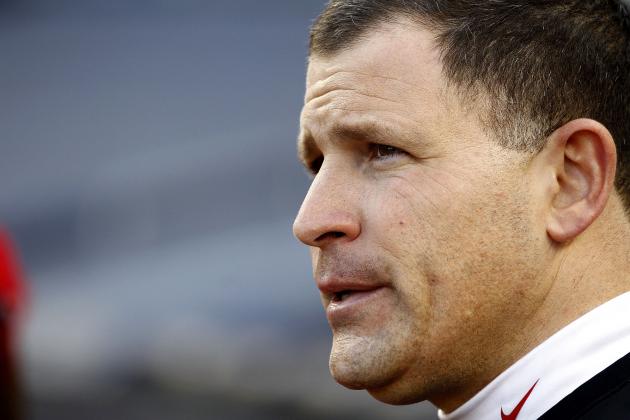 Jeff Zelevansky/Getty Images

A fresh face in an old town.
Greg Schiano had a huge amount of success turning Rutgers into a competitive BCS football school, coaching players like Ray Rice, Jeremy Zuttah, and quite a few first round picks.
He was one of Bill Belichick's go-to guys if the Patriots HC wanted an honest report on a college player. In fact, Belichick's son was coached by Schiano, so it is highly probable the two coaches have a personal relationship. The Hoodie was one of the first to praise the current Bucs HC after his hire, lauding him for his long-term success.
Now with an able and energetic leader, the young Tampa Bay team has what it lacked the most in 2011.
A direction.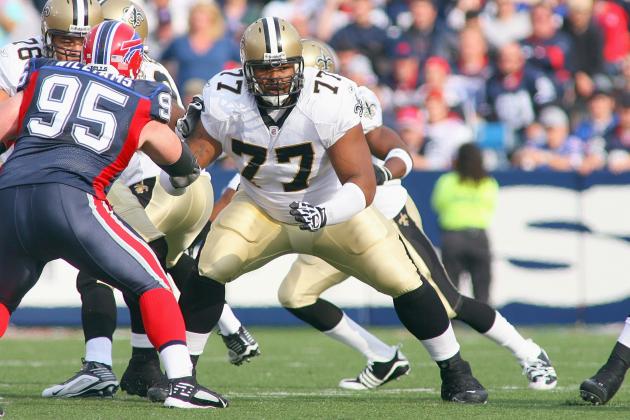 Rick Stewart/Getty Images

Okay, so Carl Nicks is only 26.
But he has four years of experience under his belt.
And as many as four of those years were, debatably, spent being the best interior offensive lineman in the entire NFL.
And the Bucs signed him.
Meanwhile, Vincent Jackson, one of the best wide-outs today, made his way to Tampa and came out with a shiny new contract.
Both additions will make a HUGE impact on the team. Josh Freeman will have a true No.1 WR to throw to, who will actually catch balls and run routes. Carl Nicks allowed for Jeff Faine to be cut for Jeremy Zuttah to be moved to center. If they can replace Jeremy Trueblood at right tackle, the Buccaneers will definitely have the best offensive line in football.
Cornerback Eric Wright will ease the pains of Ronde Barber's old age for the secondary.
With quarterback Dan Orlovsky, Tampa has a back up who was actually able to win two games for the worst team in football last season. I'm not saying that Orlovsky will replace Freeman, but he won't lose the games when called to duty.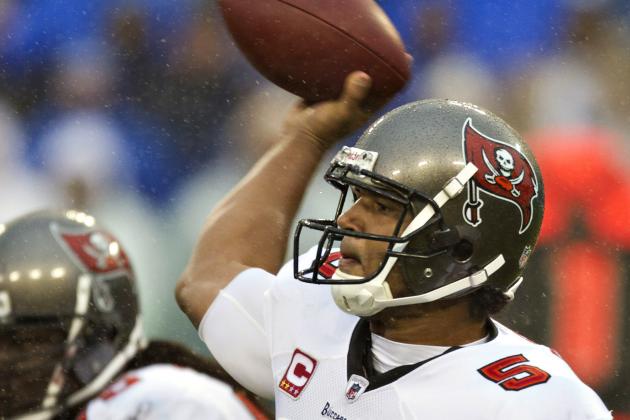 Wesley Hitt/Getty Images

Josh Freeman didn't have a very good 2011.
He did, however, have a brilliant 2010.
For this, I have confidence that Freeman will return to form. With a new weapon in Vincent Jackson, and a revamped offensive line, he shall have the tools to succeed.
Only he can stop his own comeback.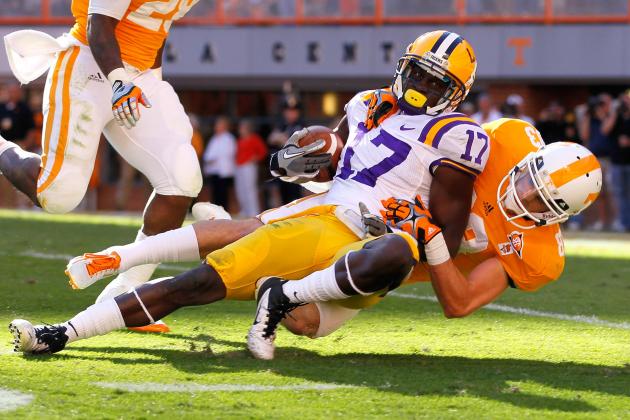 Kevin C. Cox/Getty Images

Now about that crazy draft.
Holding the fifth pick in the draft gives Tampa Bay huge power. There are two prospects, Morris Claiborne and Trent Richardson who will fit the Bucs the best. The first three picks in the draft seem to have been decided already, and the Cleveland Browns, one spot above Tampa, are currently exploring options. The Browns could draft Richardson, Claiborne, or even trade down, but no matter what, the Bucs will have the opportunity to add an elite playmaker to the franchise.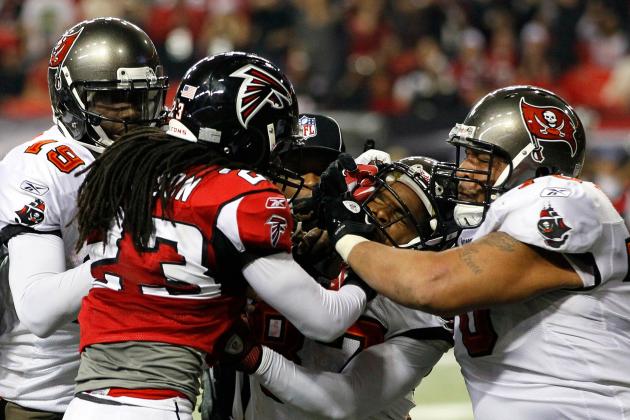 Kevin C. Cox/Getty Images

Draft picks are earned, not randomly assigned.
Tampa Bay earned that No. 5 pick last season, as the franchise had the fifth worst record in the NFL.
The Buccaneers held the 20th overall selection back in 2010. Despite very few major roster changes, they managed to move up 15 spots.
That is actually a good thing. This means that it was not completely the players who lost the games, poor coaching factored in to the defeats as well. Yes, aging weakened the roster, like in the case of Ronde Barber, but younger players such as Josh Freeman and Mike Williams should have improved instead of regressing. Which they did.
Blaming Raheem Morris for the 4-12 record wouldn't be too controversial.