4 Things Jon Jones Must Do to Become the Greatest MMA Fighter of All Time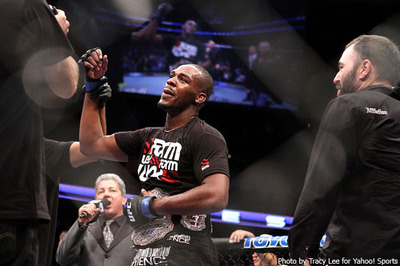 Tracy Lee Yahoo! Sports
Jon "Bones" Jones burst on to the MMA scene in April of 2008, and henceforth has wrecked shop on the light heavyweight division. At 23, he became the youngest ever UFC champion when he destroyed Mauricio "Shogun" Rua at UFC 128, and he hasn't looked back since.
He presently has the prestige of No. 3 ranked fighter in the MMA stratosphere, and is fast closing in on longtime reigning pound-for-pound kings Anderson "The Spider" Silva and welterweight titlist Georges "Rush" St-Pierre.
That said, with age and time (to hone his skill set) on his side, he now has the opportunity to surpass the aforementioned combatants and go down in MMA folklore as the greatest of all time.
However, there are a number of things he has to accomplish before he can reach that lofty height.
Here's Jon Jones' path to greatness.
Begin Slideshow

»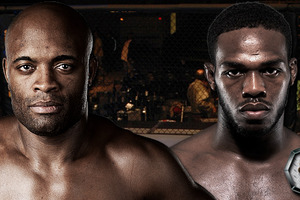 Courtesy MMAspartan.com
Anderson has made two successful forays into the 205-pound division; however, the Brazilian has made it clear on a number of occasions that he won't be contested in that weight class in the foreseeable future.
Nonetheless, the UFC 185-pound kingpin has also intimated that he could continue fighting until he's 50 or so. If that's the case, then a showdown with Jon "Bones" Jones, whom he says he won't fight, will be inevitable.
That said, this fight may never come to pass, but if it does and Jones prevails in scintillating fashion, the victory will go a long way in cementing his legacy as the greatest MMA practitioner of all time.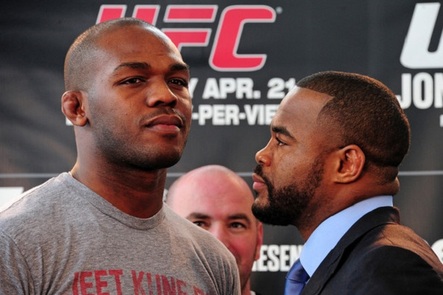 Courtesy Zimbio.com
Jon Jones has thus far successfully defended his light heavyweight crown on two separate occasions—Quinton "Rampage" Jackson and Lyoto "The Dragon" Machida.
He's next slated to defend said belt against archrival "Suga" Rashad Evans at UFC 145.
If triumphant, Jones will be one fight short of equaling Frank Shamrock's and Chuck Liddell's record of four and leaving him one fight on a par with Tito Ortiz' unbroken record of five successful title defenses.
After Evans, his most likely opponent is going to be former Strikeforce light heavyweight champion Dan Henderson. Next up could be a rematch with the resurging Ryan Bader, the same person whom he defeated back at UFC 126 and who also propelled him to his present position.
The likes of Swedish sensation Alexander Gustafsson (that's dependent on the outcome of his matchup with Thiago Silva at UFC on Fuel 2) and Phil Davis wait in the swings. Also, a rematch with Mauricio Rua isn't out of the question either.
Furthermore, a date with perennial middleweight linchpin Anderson Silva might be in the cards.
Jones needs four or more triumphant title defenses to catapult him to the status of No. 1 pound-for-pound fighter on the planet, and he can achieve that feat sometime in 2013.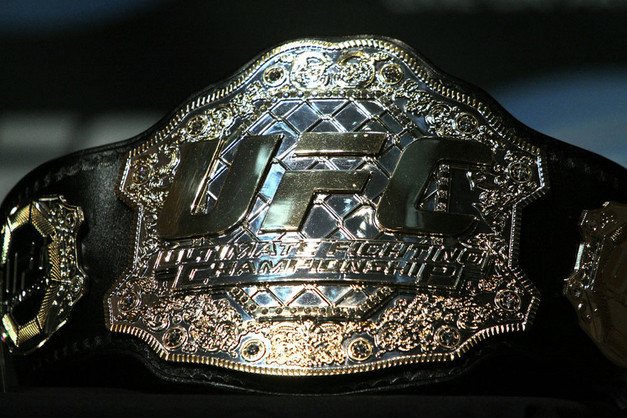 Courtesy Cagepotato.com
Once Jon Jones has taken care of the 205-pounders, his next port of call is an inevitable sortie to the heavy-hitting division of heavyweights, which can transpire as soon as 2013 or 2014.
This is the second most important part of his legacy if he's to attain the sobriquet of G.O.A.T.
At present, Junior dos Santos is the division's top dog. His opponent at UFC 146, former Strikeforce heavyweight titlist Alistair Overeem, is an ongoing demolition job, as was evidenced by his decimation of Brock Lesnar at UFC 141.
In addition, the division houses former titlists Cain Velasquez and Frank Mir, and then there's the exodus of the Strikeforce contingent to the Zuffa-based promotion—BJJ wizard Fabricio Werdum and Antonio Silva.
Add Daniel Cormier (he's a dead cert for UFC residence) and Josh Barnett to the mix, then it's a different animal for Jones.
Whomever the 24-year-old phenom locks horns with upon his arrival could test the native New Yorker like never before. A title shot could be an even sterner test; however, capturing the heavyweight crown will set him on the trajectory to greatness.
As things stand, Brock Lesnar, Tim Sylvia and Randy Couture are the only trio of fighters to have successfully defended UFC gold twice; Jones has to go one or several better to hold the distinction of greatest of all time.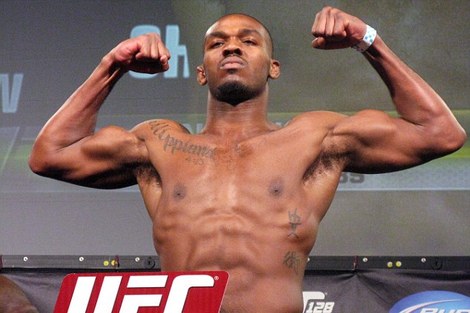 Courtesty The Canadian Press/Press Association Images
Unlike the sweet science where fighters can go undefeated for long periods of time (Julio César Chávez went 89-0 before his first loss—the longest undefeated streak in boxing), MMA is an altogether different kettle of fish.
Due to the diversity of the skill sets implemented by professional mixed martial artists, a loss is never far away.
In spite of the win-loss differential associated with boxing and MMA, Brazilian phenom and UFC bantamweight fighter Renan Barão holds one of the longest unbeaten streaks in the sport—29.
UFC middleweight champion Anderson Silva is currently riding a 15-fight win streak, which puts Jon Jones' present status of six in the shade. However, the sole loss on his record could easily be categorized as a blip (disqualification for illegal use of elbows).
And if that hadn't been the case, the native New Yorker's record would have read: 16-0.
That said, If Jones can stay undefeated in both the light heavyweight and heavyweight division (on the assumption he makes the jump to that weight class) and for the duration of his tenure as an MMA fighter, he'll most definitely deserve the encomium of the sport's greatest ever fighter.
Furthermore, he'll be able to sit alongside his heroes Anderson Silva, Fedor Emelianenko and Muhammad Ali who've all been bestowed with the honor of G.O.A.T.
For additional information, follow Nedu Obi on Twitter.