Ranking Every NFL Team Owner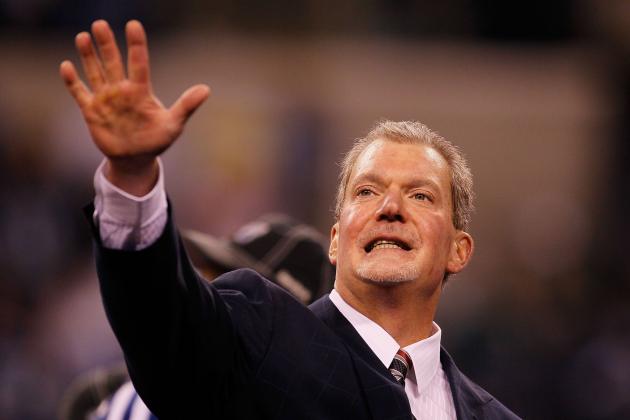 Jonathan Daniel/Getty Images

Having an owner that is willing to do whatever it takes to help his team win is of the utmost importance in the NFL.
Throughout the history of the NFL, we've seen plenty of owners propel their teams to success. We've also seen plenty of owners bury their teams into the dirt. The current 32 owners in the NFL are a good mix of success and disappointment.
Here are the NFL owners ranked from worst to first.
Begin Slideshow

»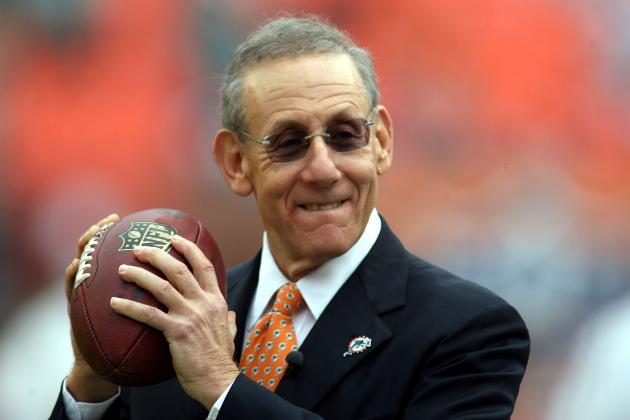 Marc Serota/Getty Images

The fact that Stephen M. Ross has had such difficulty bringing any big-name free agents to the Miami Dolphins is why he ranks absolutely last on this list. It doesn't help that his cross-town rivals, the Miami Heat, have the most explosive roster in the NBA, either.
Not only has Ross struggled to bring in players, but he has also struggled to keep them. This has led to the Dolphins being one of the worst teams in the league over the past few seasons.
It will be interesting to see how Miami tackles the NFL draft. Another misstep by Ross' crew and we could see more than just picket signs outside their team facilities.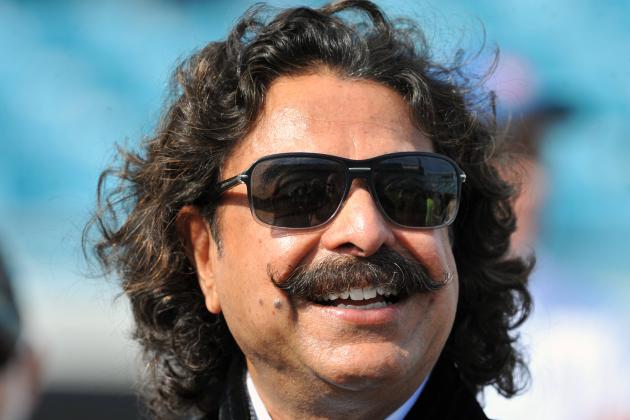 Al Messerschmidt/Getty Images

As the newest member on this list, Shahid Khan hasn't really had enough time to screw things up too badly for the Jacksonville Jaguars.
However, the fact that he dabbled with the idea of bringing in Tim Tebow shows just what type of owner we're dealing with here. Khan still has a long way to go to prove his worth in the NFL, but his short time hasn't proven that he's ready to make his team better.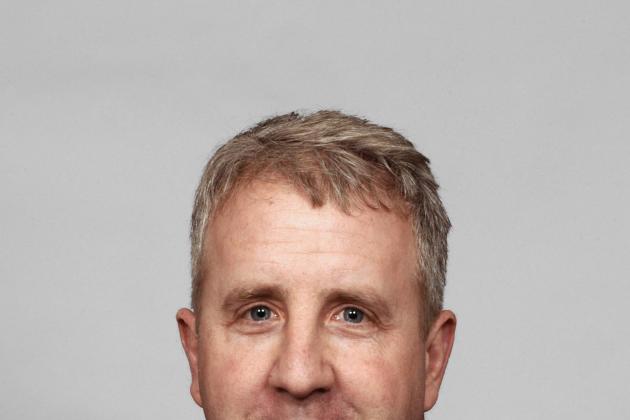 NFL Photos/Getty Images /Getty Images

This clip of Senior NFL Draft Writer Matt Miller pretty much sums up the state of the Cleveland Browns.
When agents start believing that you don't really want to win, you have a big problem on your hand.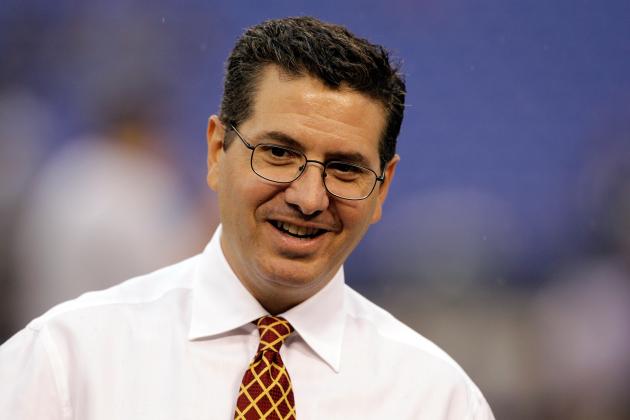 Rob Carr/Getty Images

Where to even begin with Dan Snyder?
Shall we start with Albert Haynesworth? Or how about Donovan McNabb? While those moves were definitely bad, I believe my favorite was the fact that the Washington Redskins started Rex Grossman last year.
If I was the owner of a team and my head coach walked into my office to tell me he was starting Grossman as our quarterback, I'd fire him on the spot. The fact that Snyder didn't do that proves just how bad of an owner he is.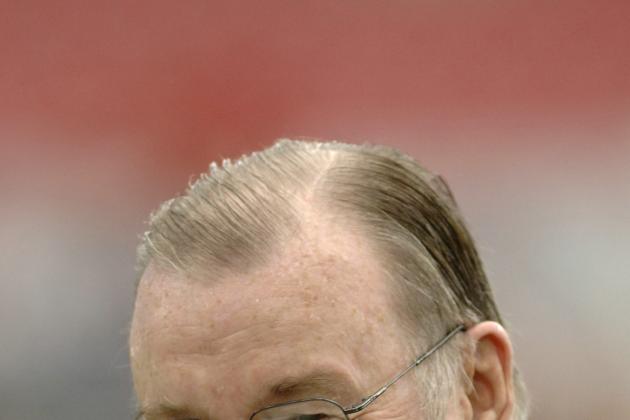 A. Messerschmidt/Getty Images

For the majority of Bill Bidwell's time as owner of the Arizona Cardinals, he's been known as one of the cheapest owners in the entire league. When he does end up making a big move, like Kevin Kolb, it seems to backfire in his face.
One thing that Bidwell does have going for him is his ability to wear a bow tie. Let's be honest, the man looks good in a bow tie.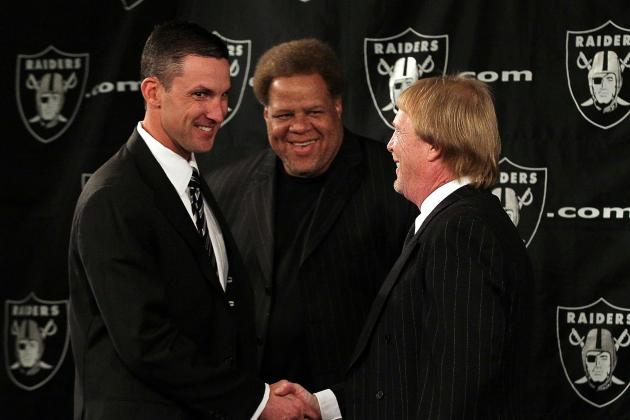 Justin Sullivan/Getty Images

Much like Shahid Khan of the Jacksonville Jaguars, Carol and Mark Davis simply haven't had enough time to prove if they'll be good owners of the Oakland Raiders. They certainly have big shoes to fill.
The reason that they rank higher than other teams is because of their ability to bring in a special GM in Reggie McKenzie. If McKenzie can get this franchise back to the glory days, the Davises will rank much higher on a list like this in the future.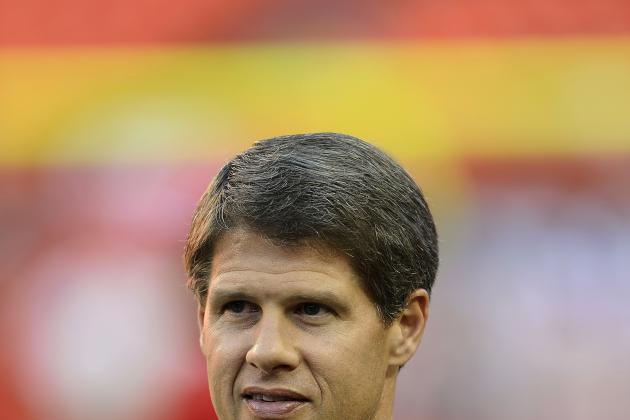 G. Newman Lowrance/Getty Images

The start of Clark Hunt's tenure as owner of the Kansas City Chiefs is what causes him to rank so low on this list. The Chiefs started a pitiful 9-24 after Hunt took over the team late in 2006.
They've since become more competitive, but they've struggled getting deep in the playoffs. They have some quality, young pieces on their roster, so this could be a team on the rise.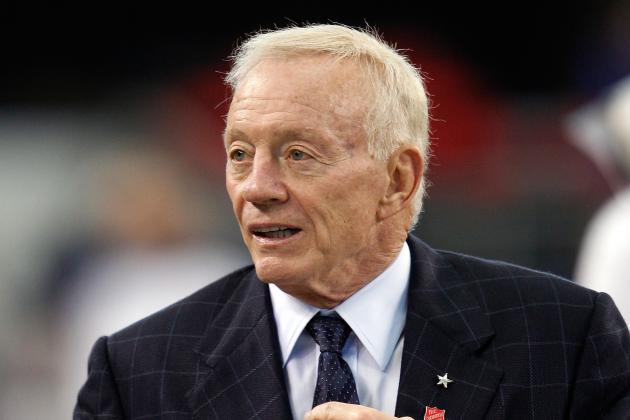 Tom Pennington/Getty Images

There is a fine line between being a hands-on owner and being an owner who overtly fondles his team. Jerry Jones is the latter of the two, and he crossed that fine line a long time ago.
As one of the most recognizable NFL owners, Jones is also one of the most disliked. He desperately needs to learn how to stay in his owners box and let the younger people do their jobs.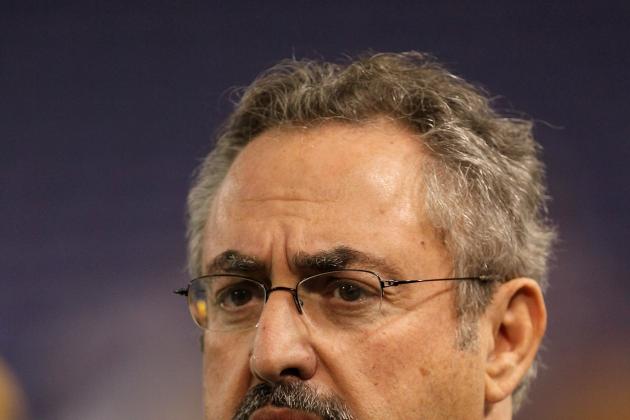 Stephen Dunn/Getty Images

The Minnesota Vikings franchise ranks near the bottom of overall worth as an NFL team. That is a direct result of what Zygi Wilf has done to this franchise since taking over in 2005.
There have been scandals, poor drafts and the inability to bring in money to the franchise. The fact that the Vikings are located a few miles south of the North Pole doesn't help either.
Wilf has a long way to go before he can call himself a decent owner.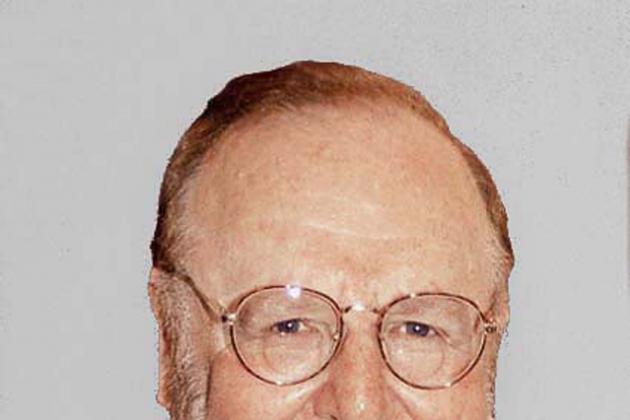 Getty Images/Getty Images

Other than building a big boat for the stadium, what has Malcom Glazer really done for the Tampa Bay Buccaneers?
What's crazy is that Glazer is also the owner of English soccer team Manchester United. Now, if Glazer was as frivolous with the Buccaneers as he is with Man U., we wouldn't be having this discussion.
Basically, all I'm asking is for Glazer to figure out how to get David Beckham to play kicker for Tampa Bay. Is that too much to ask?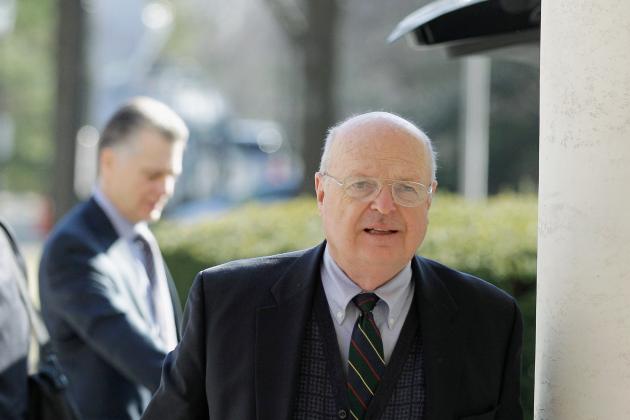 Rob Carr/Getty Images

Had the 2011 NFL season not happened yet, Mike Brown would rank much lower than this.
However, because he finally made some smart decisions with the draft (A.J. Green, Andy Dalton) and learned how to trade to his benefit (Carson Palmer), Brown is on the rise as a good NFL owner.
Of course, one year is nothing to brag about, but at least he is moving in the right direction.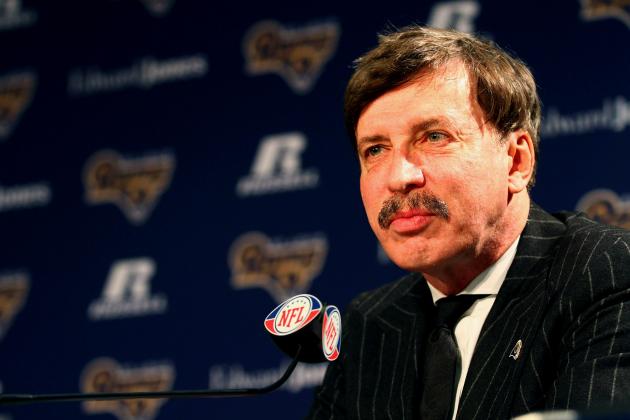 Dilip Vishwanat/Getty Images

Stan Kroenke owns a boatload of professional sports teams. From the Denver Nuggets to Colorado Avalanche, Kroenke left the state of Colorado in 2010 to find an NFL team to buy.
He ended up purchasing the St. Louis Rams and hasn't done much with the team since. While Kroenke is an extremely intelligent businessman, he's had difficulty bringing that intelligence to the Rams.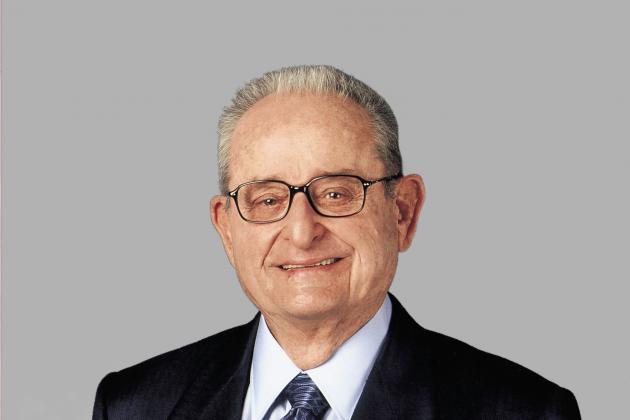 Getty Images/Getty Images

When the No. 1 draft pick (Eli Manning) doesn't want to come play for your team, you know you have issues with your owner.
That single move showed just how bad of an owner Alex Spanos was for the San Diego Chargers. Of course, he has started to turn things around recently, but as an NFL team located in southern California, the Chargers should really be way more profitable and liked then they actually are.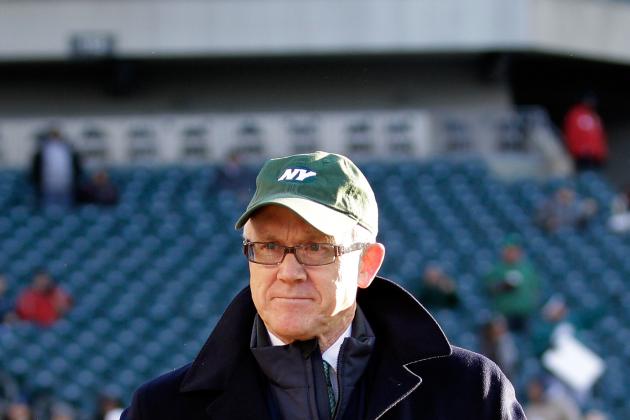 Rob Carr/Getty Images

Had Robert "Woody" Johnson IV not traded for Tim Tebow, he would have ranked much higher on this list.
However, making terrible moves simply to sell tickets makes you a low-end owner in the NFL.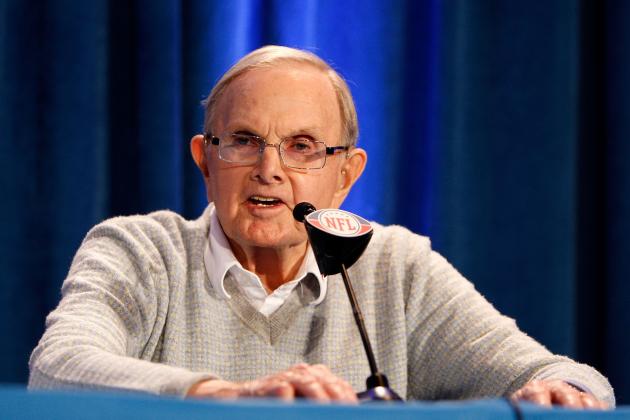 Streeter Lecka/Getty Images

Widely regarded the cheapest owner in NFL history, it appears as if Ralph Wilson has finally opened up his checkbook for the Buffalo Bills.
If the Bills hadn't signed Mario Williams and Mark Anderson this offseason, I can guarantee that Wilson would have ranked as one of the worst owners. However, he's proven this year to be committed to bringing a winning team to Buffalo.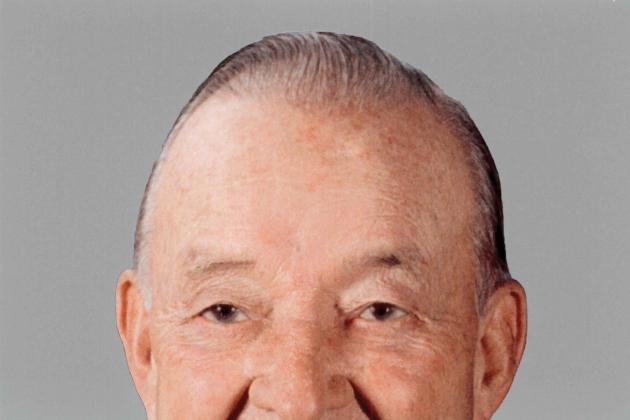 Handout/Getty Images

Much like Ralph Wilson, William Clay Ford, Sr. had a reputation of completely ruining the Detroit Lions as a franchise.
However, as of late, the Lions look like one of the better teams in the NFL, and could be a legitimate threat to make a deep playoff run in 2012. As long as the Lions continue to build on their success in 2011, Ford, Sr. will continue to be considered a better and better owner.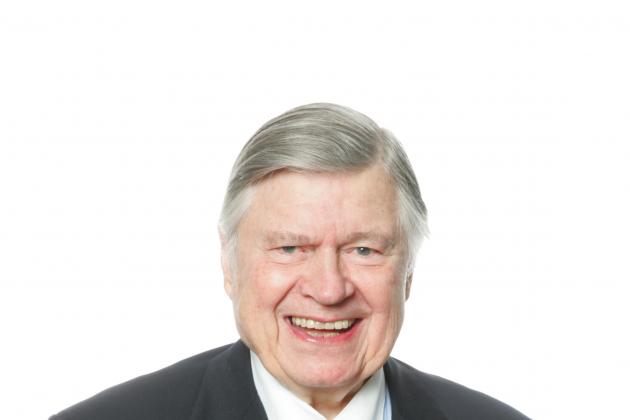 Handout/Getty Images

What isn't to love about Bud Adams? I mean, you have to love an owner who is willing to give up everything to land one player for his team.
While the Tennessee Titans didn't sign Peyton Manning, you can't fault Adams for not giving it his all. The only difficulty that Adams has had is making Tennesseans care more about the Titans than the Tennessee Volunteers.
If that ever happens, Adams would have to be considered one of the top owners in the NFL.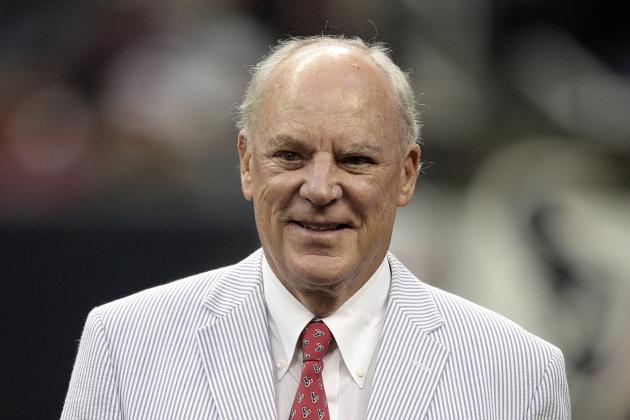 Bob Levey/Getty Images

As the owner of the youngest NFL franchise, Bob McNair of the Houston Texans has done a fantastic job of holding his own with the Dallas Cowboys in the same state.
After making their first playoff appearance in franchise history, it appears as if McNair and the Texans are looking to become an "elite" team.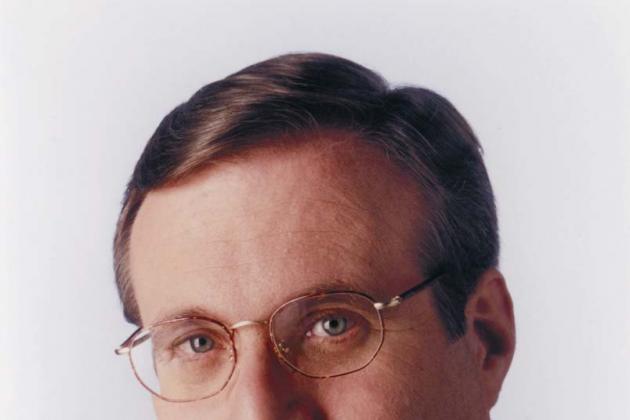 Getty Images/Getty Images

The reason that Paul Allen ranks this high as an owner is because of the loyalty that he has produced out of the city of Seattle.
Even though the Seattle Seahawks haven't fielded the greatest teams in the past 20 years, the people of Seattle still show up for every home game and scream until they are mute.
With the recent signings the Seahawks have made, we could see this team competing for a playoff spot sooner than later.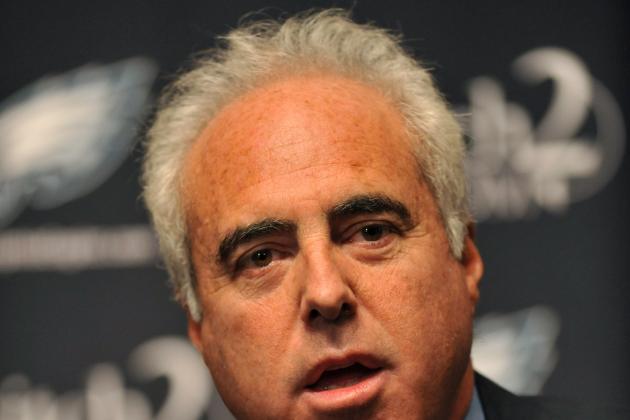 Larry French/Getty Images

Jeffrey Lurie has done a great job of making the Philadelphia Eagles a profitable organization in the NFL.
He bought the team for $195 million in 1994 and now the Eagles are worth well over $1 billion. The Eagles have also seen plenty of success under Lurie, as they are consistently one of the better teams in the league.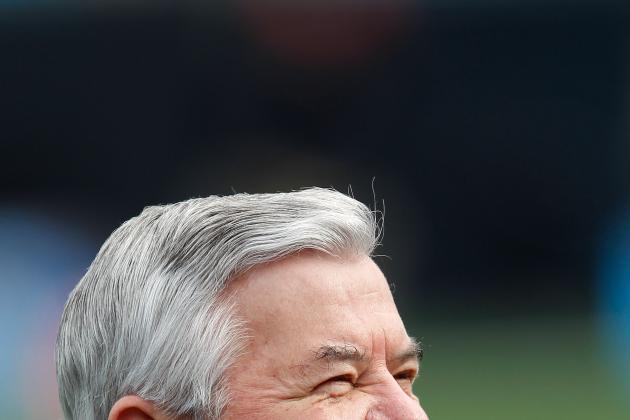 Streeter Lecka/Getty Images

Look, any owner who is bold enough to tell his players that they need to be "clean-cut" gets an "A+" in my book. You're the owner, and you have the right to run your team how you want to.
On top of that, Richardson has done a great job at building a fanbase and a successful football team since the Carolina Panthers originated in 1995. He now has a young quarterback in Cam Newton who will look to make Richardson rise even farther up the list.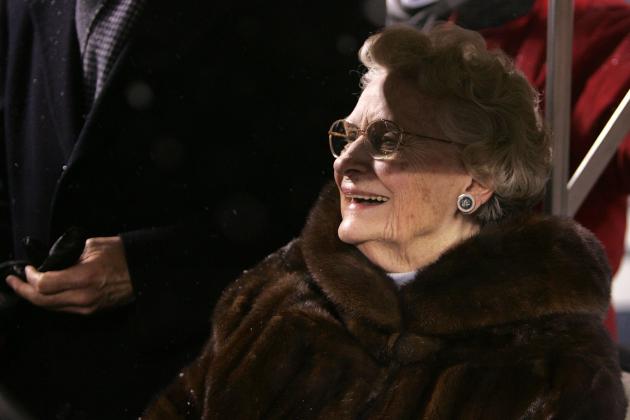 Jonathan Daniel/Getty Images

As the only sole female owner in the NFL, Virginia Halas McCaskey runs one of the classiest organizations in the league.
The Chicago Bears have built one of the loyalist fanbases in all of football, and that is in large part due to the way McCaskey runs the team. While the NFL may be played by men, Virginia has proven that women are more than capable to build a successful franchise.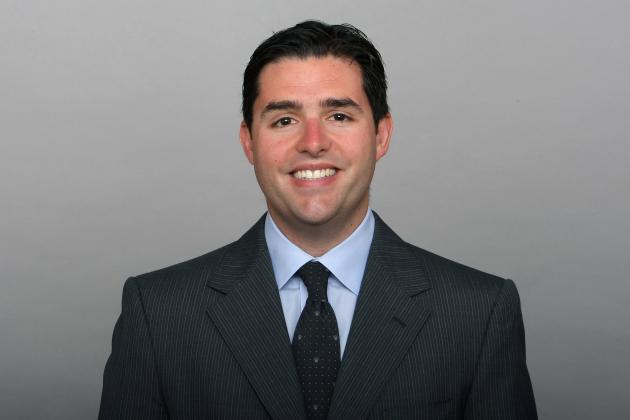 Handout/Getty Images

Even though Jed York has only owned the San Francisco 49ers since 2009, he has already put the pieces in place for an extremely successful organization.
Fresh off an appearance in last year's NFC Championship game, the 49ers are on the brink of becoming a powerhouse in the NFL. If York can get back to the dynasty 49ers of the 1980s, he'll rise much higher on this list.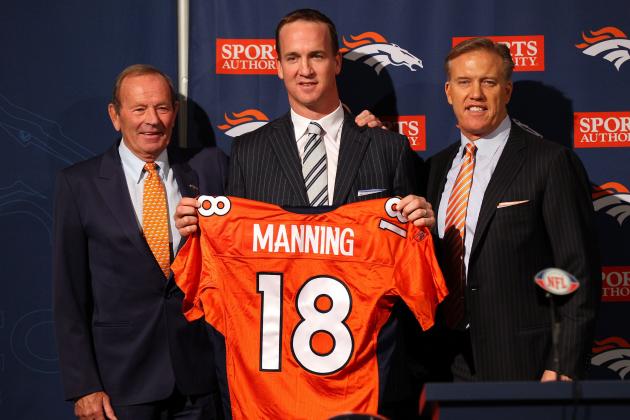 Justin Edmonds/Getty Images

Two words for you: Peyton Manning.
Yeah, landing him will make you one of the best owners in the NFL.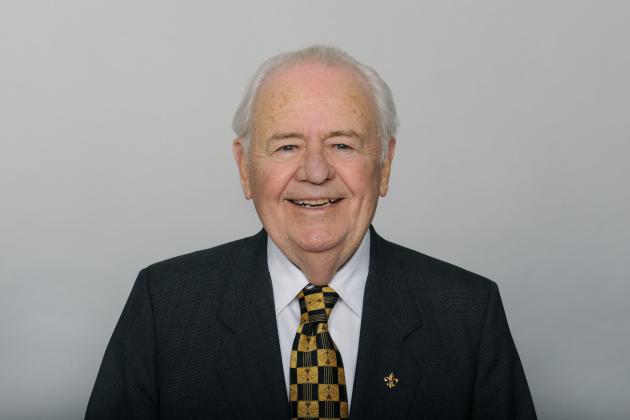 Handout/Getty Images

The fact that Tom Benson kept the New Orleans Saints running in New Orleans after the horrible tragedy of Hurricane Katrina shows just how incredible of an owner he is.
He can now call the team he owns one of the best teams in the NFL thanks to players like Drew Brees. Benson has also done a fantastic job of building one of the best fanbases in the NFL.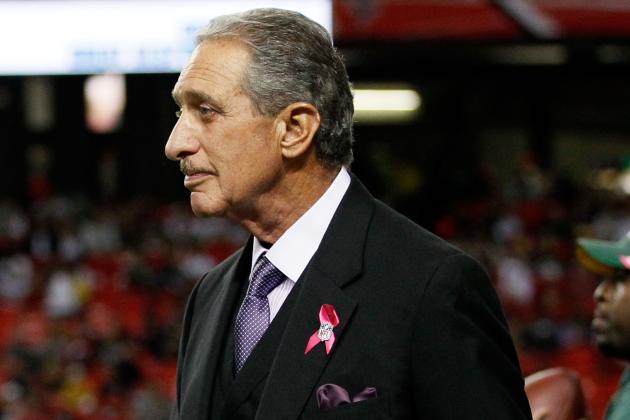 Kevin C. Cox/Getty Images

Arthur Blank ranks this high for the way in which he handled the Michael Vick situation. He handled it with grace, and the Atlanta Falcons rarely missed a beat after it happened.
Not only is Blank a fantastic owner, but he is also quite the human being. He is part of numerous philanthropic causes, giving away tons of money to charity.
You couldn't ask for a better owner of an NFL team than Blank. However, until the Falcons make some noise in the playoffs, he'll remain lower in these rankings than he really should be.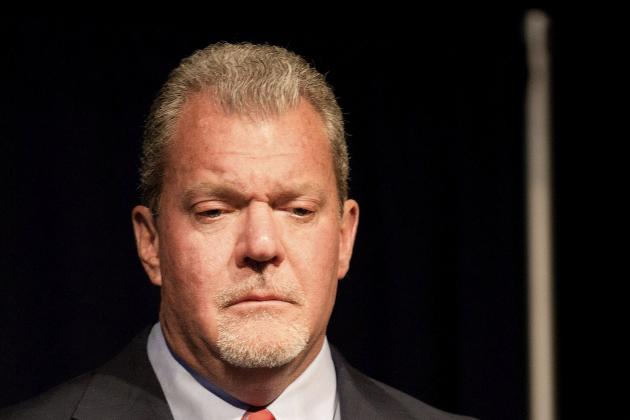 Joey Foley/Getty Images

There definitely isn't a more comedic owner in the NFL than Indianapolis Colts. If you don't follow him on Twitter (@JimIrsay), you are making a gigantic mistake.
However, with all humor aside, Irsay has done a great job at building the Colts into one of football's best franchises. All you have to do is go to Indianapolis on a Sunday to see how much the state of Indiana loves their football team.
Irsay also gets a boost in rankings because of the way he handled the Peyton Manning situation. It was a move that needed to be done, and he handled it beautifully.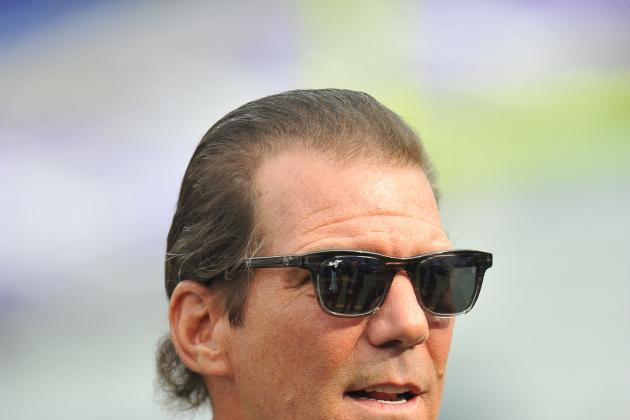 Larry French/Getty Images

Since taking over the Baltimore Ravens in 2004, Steve Bisciotti has built one of the premier franchises in the NFL.
The Ravens are constantly one of the best teams in the league, and while they haven't won a Super Bowl, they've been plenty close on numerous occasions. They have been one of the more successful teams over the past eight seasons.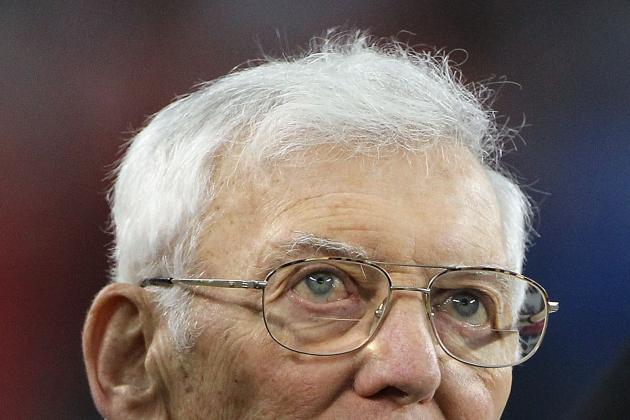 Doug Pensinger/Getty Images

The Pittsburgh Steelers are always competitive and profitable. They also happen to be one of the more loved teams in the nation.
That is thanks to Dan Rooney, who has built one incredible franchise in Pittsburgh since becoming owner in 1988. While Rooney does make some controversial decisions—specifically with punishing players like James Harrison and Cedrick Wilson—he sticks to guns once his mind is made up.
That is a good quality to have in an owner.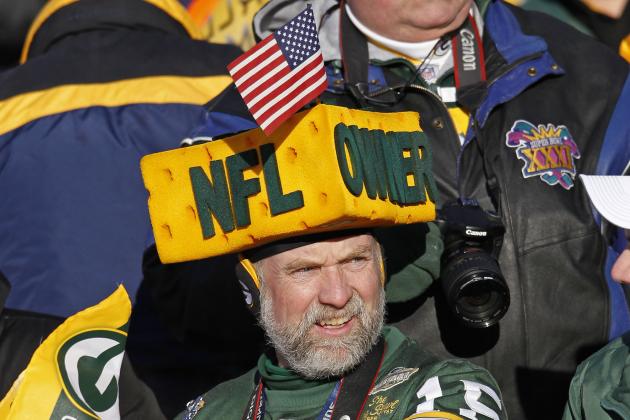 Matt Ludtke/Getty Images

The cheesehead says it all.
Green Bay Packers, Inc. has been the owner of the Green Bay Packers since 1923. There isn't another team that is publicly owned like the Packers, and that causes this franchise to be the most unique in the NFL.
People love the Packers everywhere, but in Wisconsin, the Packers are people's religion. They eat, sleep and dream about green and gold.
Any franchise that can call Joe Schmo off the street an "owner" is quite the incredible franchise.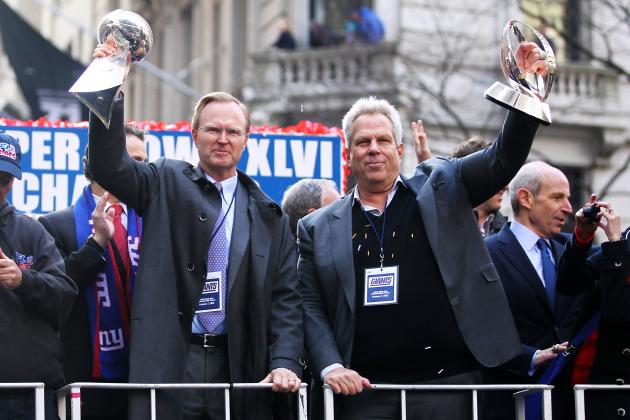 Al Bello/Getty Images

What John Mara and Steve Tisch have done for the New York Giants since taking over in 2005 is quite incredible. Two Super Bowl victories over the New England Patriots is just scratching the surface.
Their success has almost made people forget that there is another team in town. They've built their franchise the correct way, never have controversy and are willing to make hard decisions when necessary.
If the Giants continue their recent success, Mara and Tisch could become the best owners in the league.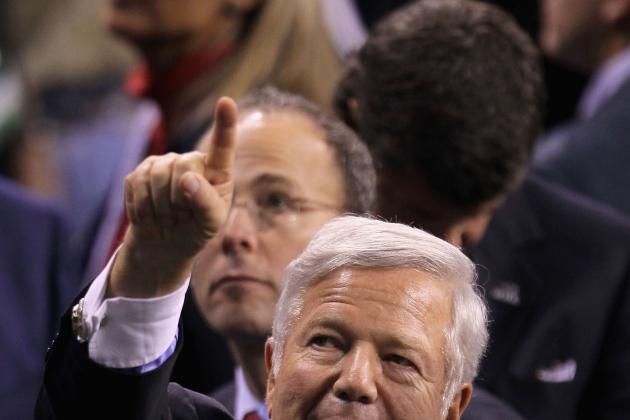 Jeff Gross/Getty Images

Come on, are you really that surprised to see Robert Kraft as the best owner in football?
First, there may not be a more loved owner than Kraft. That was evident by the showing and support of his players after his wife, Mara, died.
Secondly, there aren't many franchises that have been as successful for as long as the New England Patriots have been. That speaks directly to the impact that Kraft has on this organization.
There isn't a better owner in the business than Mr. Kraft, and it will be difficult for him to lose his top spot.