Tiger Woods: Does His Victory at the Arnold Palmer Invitational Mean He's Back?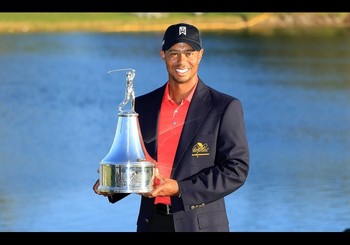 Woods holding the API trophy
This past Sunday could be one of the most critical moments of the season in professional golf. It could also have been a pivotal day in the career of Tiger Woods.
On March 25th, for the first time since 2009, Tiger Woods won a PGA Tour event.
The next few slides are going to examine the arguments for whether his win on Sunday was just a one-off, or if he's going to get back to his very best.
Although I'm not a huge Tiger fan, I respect him as a golfer, and he's undoubtedly one of the best there's ever been.
Let's get started.
No: His Win at the Arnold Palmer Invitational Was Just a One-off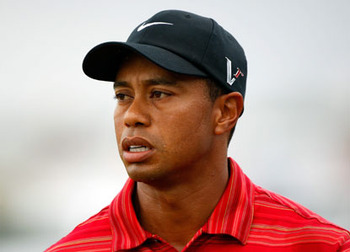 A familiar image of Woods looking frustrated on the course
Before last Sunday, the last time Tiger won a PGA Tour Championship was on September 13, 2009.
For a player of his caliber and ability, that's a shocking drought.
Looking at things objectively, Woods is arguably the greatest golfer of the last 30 years. His record on the course speaks for itself. He's won 14 Major Championships and has 99 career victories to his name.
But ever since Tiger's personal life imploded, his game has really suffered. It's easy to say that he shouldn't let have let his personal life affect his work, but when his workplace is effectively what ruined his personal life, he's in a no-win situation.
It'd be unfair of me to blame the breakdown of his marriage on all of Tiger's problems on the course. Even before that, he wasn't exactly at his sparkling best, but because he had earned so many ranking points over the years, nobody came close to dethroning him.
Since September 2009, he had played in 31 tournaments before winning. That's the biggest drought he's ever had as a professional.
He hasn't won a Major Championship since 2008, when he won a playoff against Rocco Mediate to win the US Open.
We knew Woods had injury problems at that point with his knee, but we didn't know how bad until afterwards, which makes his achievement that week even more remarkable.
During Tiger's drought, other golfers had to step up to the plate to give golf the shot in the arm that it needed. Players like Luke Donald, Lee Westwood, Rory McIlroy and Martin Kaymer have all improved tremendously.
Whether that's down to Tiger's problems or working at their own game remains to be seen.
Tiger's game isn't what it was, and I don't think other golfers are intimidated by him now, which is why it can be said that, although his win at the weekend was a great boost for him, it won't do any good in the long run.
Yes: Tiger's Roaring His Way Back into Contention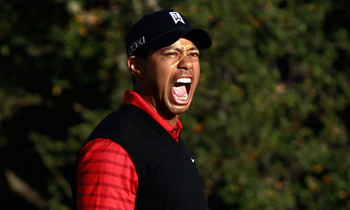 Woods in full-flow after sinking another putt
There's no other way to put it.
Tiger's victory last week is a sign of clear intent that he's back and ready to put everything he has into regaining his spot as the world's best golfer.
As a result of his win at the Arnold Palmer Invitational, he moved 12 places up the rankings to No. 6 and for the first time in over a year, he's ranked in the top 10.
When I was doing my research, I came across a startling fact to illustrate exactly how dominating Woods has been since turning professional.
He first became the best golfer in the world on June 15, 1997, and he hasn't really been touched since.
Only eight other men have been top of the world since Tiger turned pro—Ernie Els, Greg Norman, David Duval, Vijay Singh, Lee Westwood, Martin Kaymer, Rory McIlroy and Luke Donald.
That's an elite list. Tiger also holds the record-longest reign at the top of the PGA rankings. He was ranked the best golfer in the world between June 2005 and October 2010. That's a frightening show of dominance.
It's not just being top of the world rankings that's impressive. It's his dominance of Major Championships.
When you consider that he was only 21 when he won his first Major and he won his last one aged 32, he's still got another 6-7 years to smash Jack Nicklaus' record of 18.
Tiger tends to go through fits and starts when it comes to Majors. He won two between 1997 and 1999, then he won the Grand Slam during the 2000-2001 season.
After winning the Masters in 2001, he only won another two Majors in the next three years. Then, between 2005 and 2008, he won six of the 12 Majors that were played. It's an incredible feat.
This is an absolutely critical time in Tiger's career. If he can come back and not only challenge the best young golfers in the world, but beat them, then Tiger could easily be the world's No. 1 golfer again before next year's US Masters.
I think that Tiger will thrive by playing with and against these guys, given how consistent they've been since Tiger dropped the ball.
It'll be interesting to watch, that's for sure!
Final Thoughts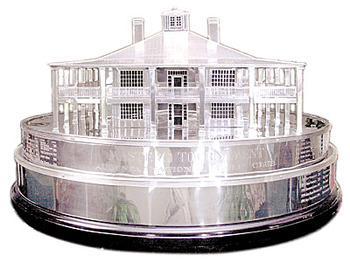 The Masters Trophy - Will Tiger Lift it for the Fifth Time Next Week?
How he performs at next week's US Masters will be the only way we'll know for sure if Tiger is really back.
If the accurate iron play and majestic putting is there, then it'll be hard for anyone to stop him.
If we see the reckless Tiger of the last two-and-a-half years, then I doubt that he'll ever be taken as a serious contender again.
It'll be interesting to see how he handles it. Will he play relatively safe for the first 36 holes, then make a charge, or will he go for it straight off the tee?
Only one man knows the answer to the questions I've posed, and his name is Tiger Woods.
As always, feel free to leave a comment below or tweet me @georgec1982. I'll be back next week with an in-depth preview of the 2012 US Masters.
Keep Reading